Lukas Podolski's lone goal helped the FIFA World Champions to overcome England 1-0 at an international test match in Dortmund on Wednesday.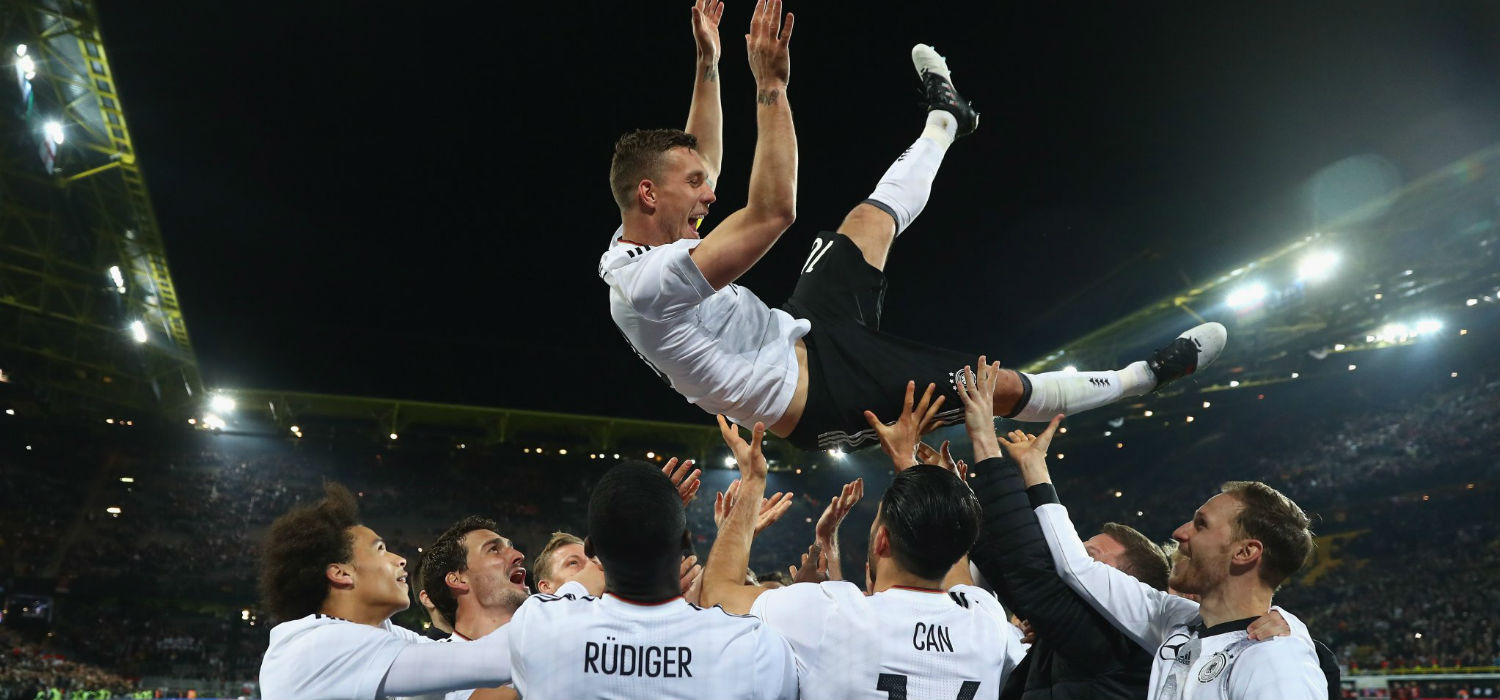 Lukas Podolski brought down the curtain on his international career and provided a stunning goal in his 130th cap for Germany to edge the "Three Lions" in front of 60,109 spectators at Signal-Iduna Park.
England controlled the proceedings on the pitch in the first half but the visitors were unable to convert promising opportunities against Germans, who lacked in penetration.
Adam Lallana worked out the first golden chance for the visitors after marching through Germany's territory before he only rattled the right post from inside the box with 31 minutes played.
ALSO READ: Loew Wants Germany To Improve Attack To Defend World Cup
England kept it bowling and should have opened the scoring just before the break but Dele was unable to slot home Jamie Vardy's build-up work following a one-on-one against Germany goalkeeper Marc-Andre ter Stegen.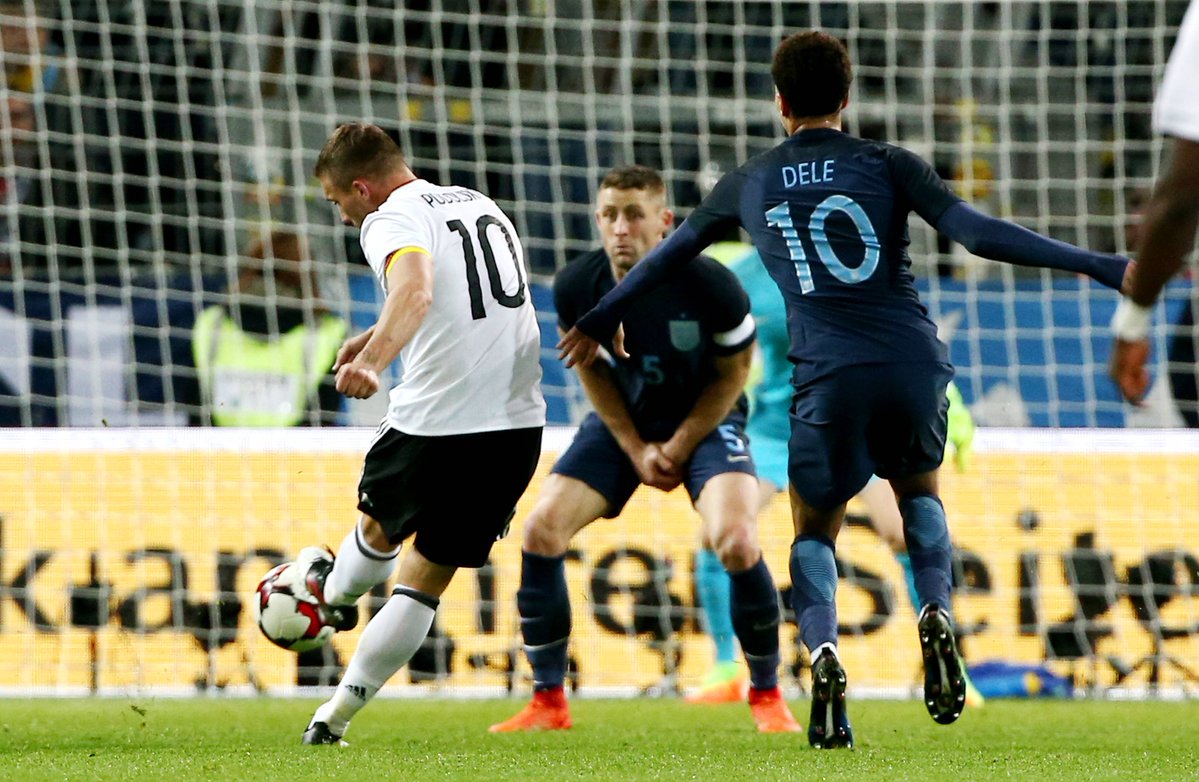 After the restart, Germany increased the pressure as Julian Brandt came close with a long-range effort in the 48th minute.
However, Germany were able to break the deadlock against the run of the play as Lukas Podolski drilled a hammer from 25 meters into the top right corner to score his 49th goal in his 130th and final cap.
The "Three Lions" were shocked by Germany's opener and unable to level the scores on the road, as the hosts protected their narrow lead to the end.
With the result, Podolski crowned and rounded off his last game in Germany's dress with a superb winner and 1-0 victory over England.
ALSO READ: Germany Legend Michael Ballack Wants Mesut Ozil To Quit Arsenal For Bayern Munich
"I am very happy for Lukas. He has scored the decider in a prestigious encounter. Special players deserve a special farewell. However, we were very nervous in the first half but we improved our performance in the second half to snatch the win," Germany head coach Joachim Loew said.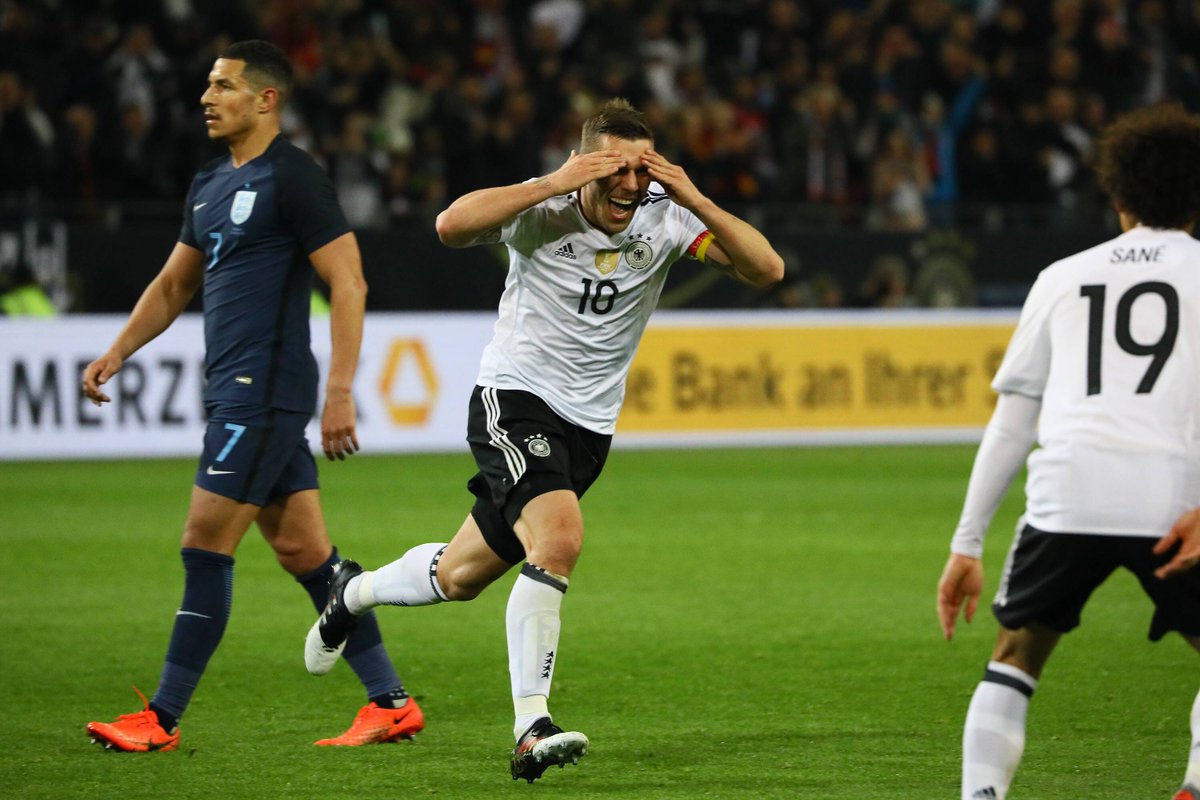 On Sunday, Germany encounter Azerbaijan for the FIFA World Cup qualifier meanwhile England face Lithuania.
(With Inputs From Xinhua)
ALSO READ: Former Germany International Frings Named As New Darmstadt Manager