New Man City man Gabriel Jesus took to the streets in order to get acquainted with the people of Manchester after his £28.6m move to Etihad under new manager Pep Guardiola.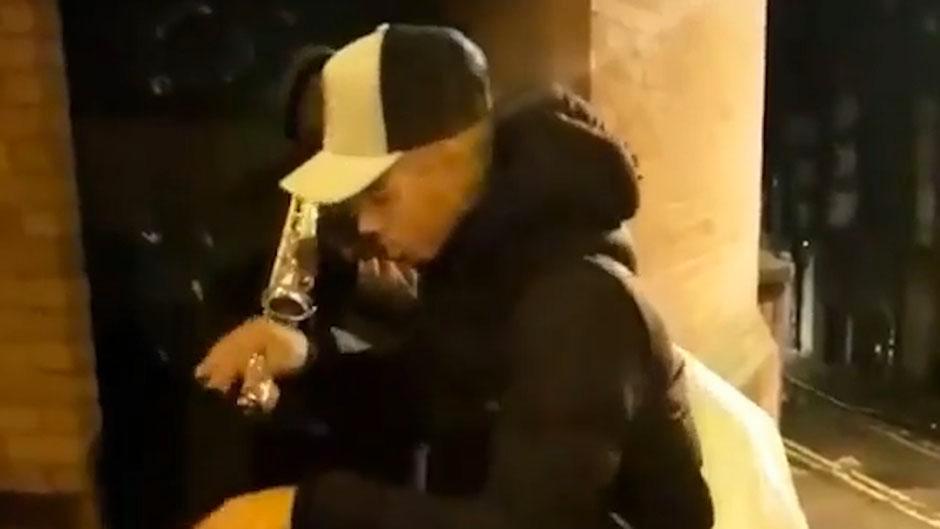 The Brazilian youngster was filmed dancing to the tunes of a saxophone player on the streets of Manchester.
Some fans, who run a fan page of the former Palmeiras forward took to Instagram and uploaded two videos of the striker having a gala time and showcasing his dancing skills on the streets.
Gabriel Jesus is at it again ? pic.twitter.com/ff2MvSnS4S

— MCFC Info (@MCFClnfo) January 7, 2017
After arriving in Manchester, Gabriel has found different ways to keep himself busy and earlier he took to Insatgram to joke about the freezing weather in England.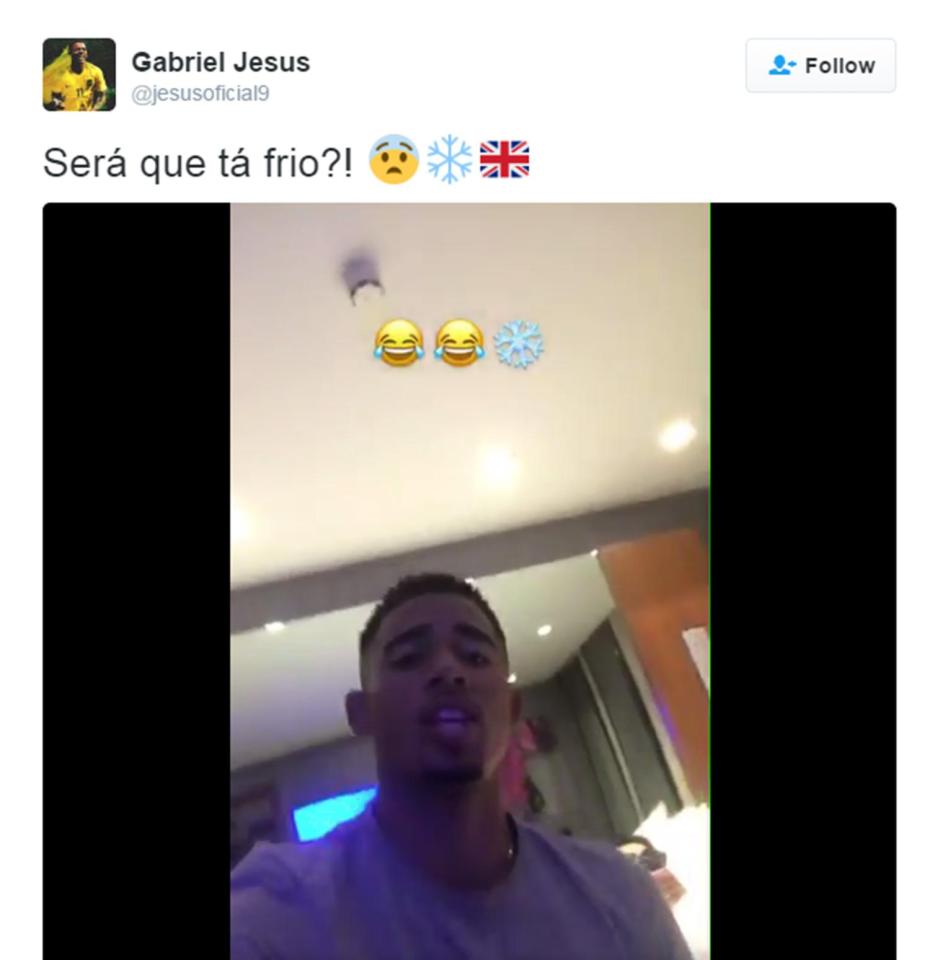 He posted on Instagram: "Is it quite cold?"
Before arriving at Etihad, Gabriel had insisted that he is expecting a strict diet under Manchester City boss Pep Guardiola.
And while having a meal with his new boss Pep Guardiola, the Brazilian tried to convince the former Barca and Bayern manager by opting to drink a coke over alcoholic drinks.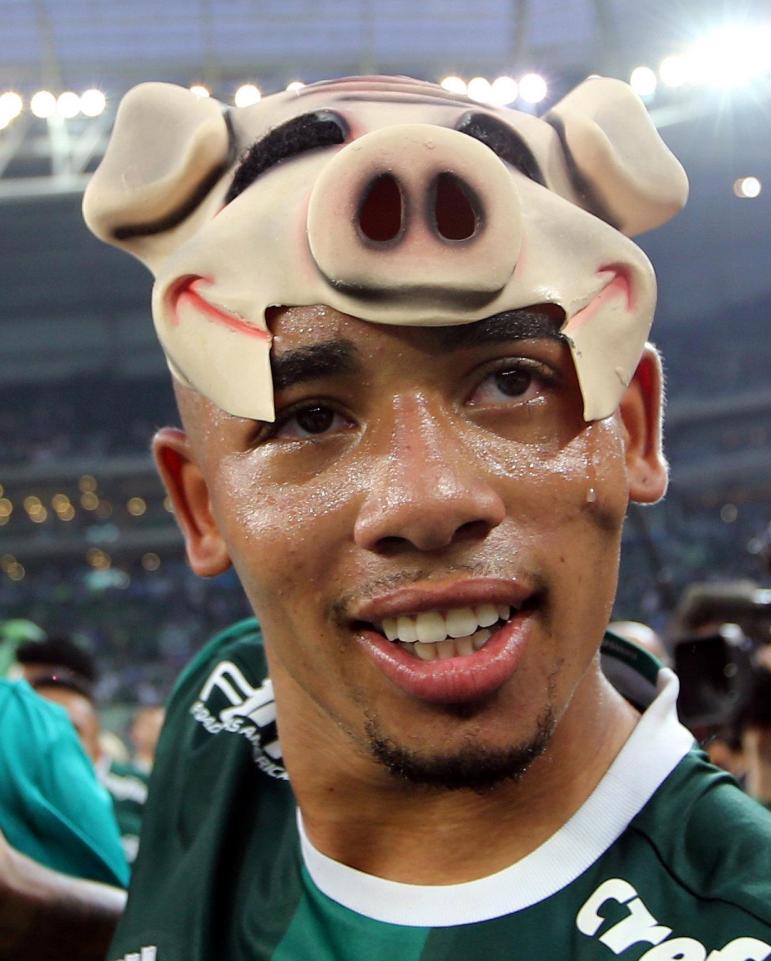 While talking about Guardiola, Gabriel Jesus said: "He told me I cannot drink Coca Cola."
Gabriel's childhood coach Jose Francisco Mamede heaped praise on the Brazilian striker and insisted that Man City has identified true talent and has signed a future Ballon d'Or winner.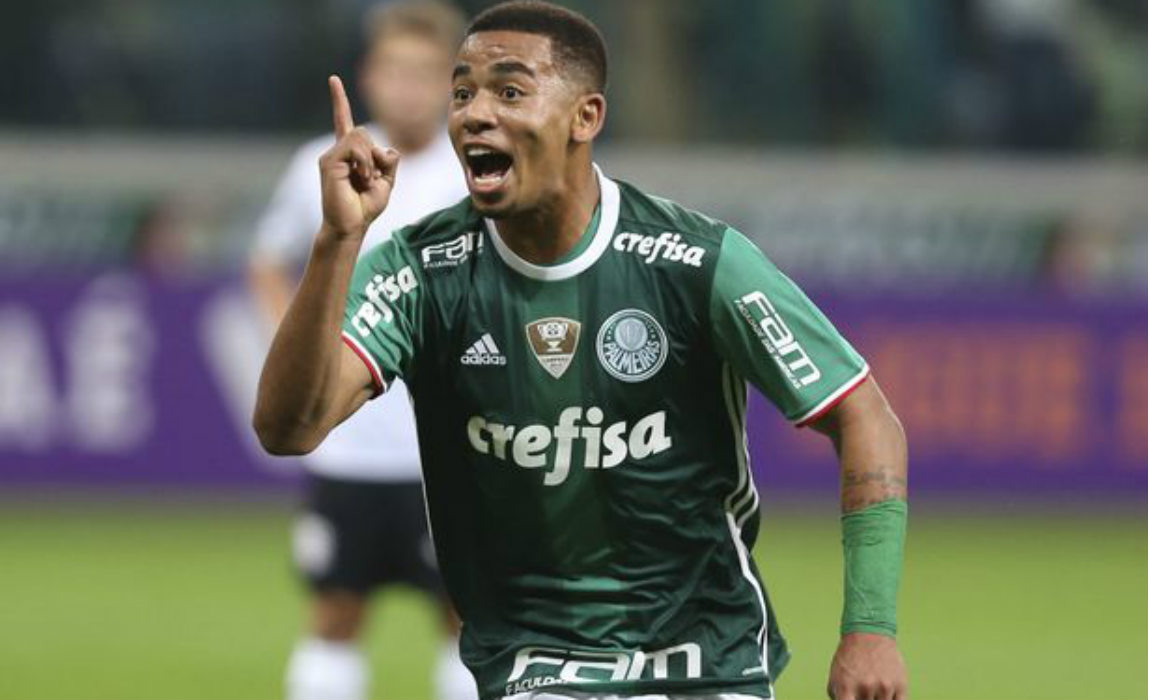 He said: "Having played at this earth-bare pitch was helpful for him. Players who only learn to play in the grass won't have enough technique for controlling the ball."
"He will adapt to the food, to the cold in Manchester and everything else. In three years he'll win the Ballon d'Or."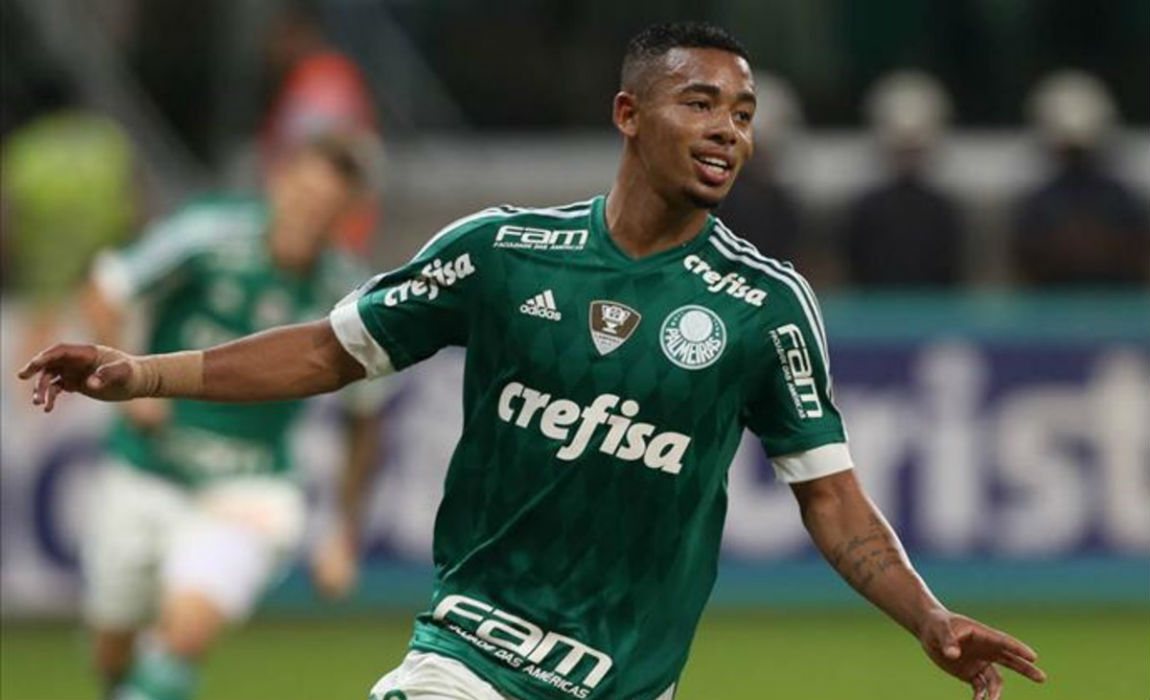 He was a huge fan favourite and a true hero in his former club Palmeiras, where he rose through the ranks to finally excel in the senior team, guiding them to lift the Brazilian title last year.