A new Premier League season is around the corner. As we get closer to the season, the excitement for fans grows by leaps and bounds. But for the managers, the same cannot be said. Of course, they would be excited about a new season. But the fear of failure won't let them have their sleep peacefully. The managers would be looking to constantly correct their tactics and better themselves to meet everyone's expectations and thrive in the Premier League to avoid the sack.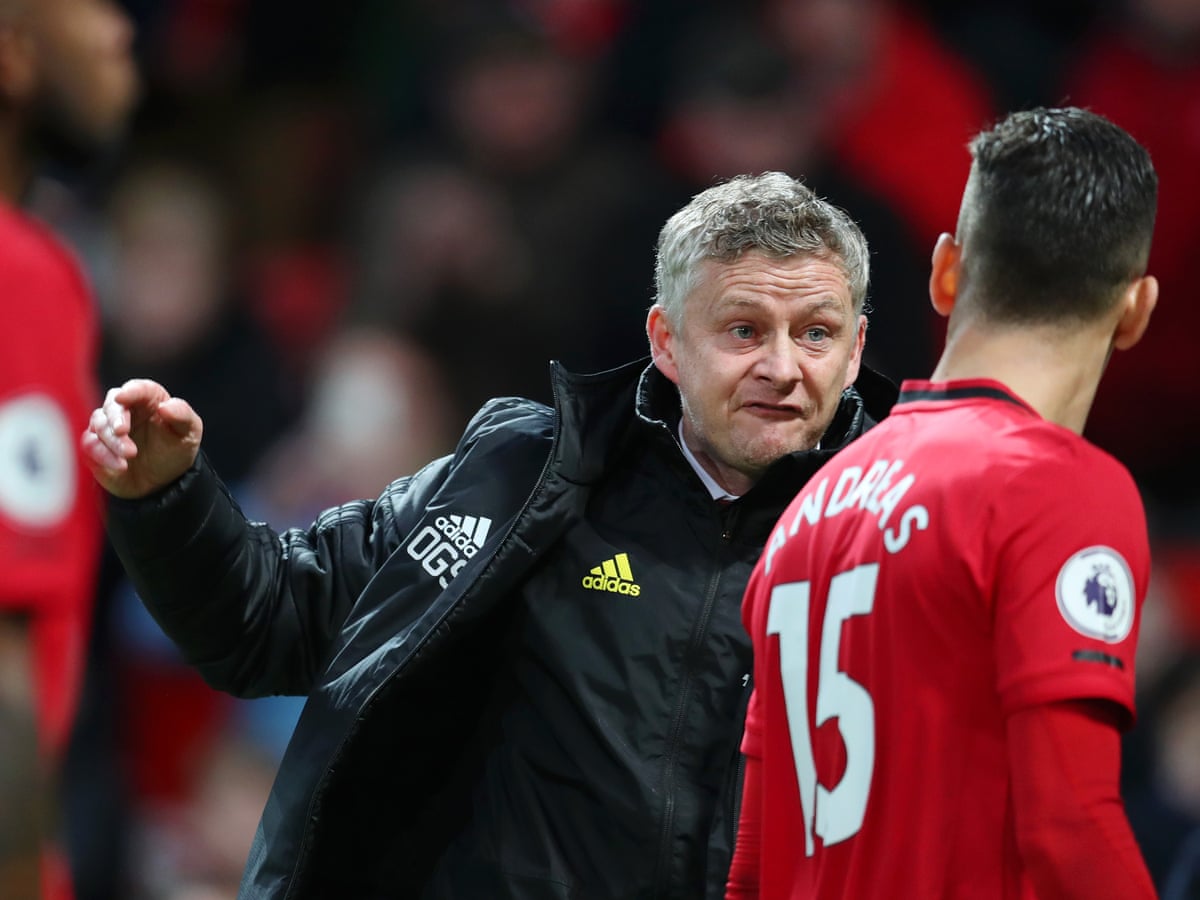 Premier League is the most demanding league in the world. The intensity of the games and the pace of the fixtures make each campaign a gruelling one. Each team expects nothing but the best from their managers. Failure to meet those objectives can easily change the fortunes of the managers. They may face a premature end to their tenure.
Generally in the Premier League, no manager can be considered safe as even the best ones like Jose Mourinho faced the music after poor starts. Before the Premier League season kicks off, FootTheBall takes a look at five managers who are under pressure to get results from the off or face a troubling scenario.
MIKEL ARTETA
Mikel Arteta is perhaps the man under enormous pressure from fans. Though the board is backing him at the moment, a bad start to the new season might change their mind. Arteta oversaw Arsenal's worst-ever premier league season last time around. His erratic Gunners have also missed out on European competitions after 25 years.
The Spaniard had a good start to life at the Emirates stadium. When he took over from Unai Emery in December 2019, there was a breath of fresh air in the players. Arteta learned his trade from the master tactician Pep Guardiola at Manchester City. He implemented it to perfection at the back end of the 2019/2020 season as Arsenal stormed their way to the FA Cup title. Arteta beat Guardiola in the semis and old adversary Frank Lampard in the finals to lift the cup both as a player and manager.
Mikel Arteta on Arsenal's worst start in the league in 45 years: "We can do any system, any formation, we can put 55 strikers there, if we don't score goals, we cannot win football matches, simple as that." [Sky] #afc pic.twitter.com/qttwZVB23G

— afcstuff (@afcstuff) December 6, 2020
The new season started with one more trophy as they beat Liverpool on penalties in the Community Shield. However, this euphoria faded away as they broke one unwanted record after the other. They endured a worst-ever start in the Premier League era after 12 matchdays with six defeats. The Gunners also lost four consecutive home games after a whopping 60 years. This start hindered their campaign and a late surge wasn't enough to secure European spots as they finished 8th.
Wow.

Are we seeing the worst Arsenal team ever? https://t.co/MBAlK0hQIL

— BBC Sport (@BBCSport) December 13, 2020
Arteta can be praised for the way he handled youngsters like Bukayo Saka and Gabriel Martinelli. He would be hoping to sign a creative midfielder to keep his side ticking. If he can get a quality striker, he can get the Gunners truly firing and in turn, keep his job.
OLE GUNNAR SOLSKJAER
Into his third full season as the manager of Manchester United, Ole would be scrutinized whether he is the right man at the wheel or not. The Norwegian manager's side has improved significantly in the previous season. But as the manager of Manchester United, he should be aiming for trophies first and foremost.
Ole was appointed as the interim coach of the Red Devils in 2018 as Jose Mourinho was fired midseason. His side's heroics in the Champions League round of 16 against PSG earned him a permanent job. Ole struggled in his first season at United till he signed Bruno Fernandes. It was a masterstroke as the Portuguese international elevated his side. They finished third in the league and had a semi-final run in the Europa League.
Solskjaer planning to make Man United more attacking next season. Wants to play with two 8s in front of one holding midfielder more often https://t.co/RYyEdLTamn @ESPNFC

— Rob Dawson (@RobDawsonESPN) July 16, 2021
The following season, United made a poor home start to the season and were thrashed by Spurs 6-1 at Old Trafford. They even bowed out of the Champions League in the group stages. But they had a stable second half to finish as runners-up in the league. They narrowly missed out on Europa League glory after being edged by Villarreal on penalties. Ole doesn't have a clear tactical identity and depends on fast counterattacking play to win games. This works well in games where they start as the underdogs. But when teams surrender the ball to United, they struggle to break them down.
🔴 Agreement almost contractually reached between #Manchester United and Raphaël #Varane . Discussions are advanced between the 2 parties. After buckling Sancho, Man United want #Varane . Discussions are open between Manchester and Real Madrid but no offer yet.

— Mohamed Bouhafsi (@mohamedbouhafsi) July 15, 2021
To counter this problem, Ole signed Jadon Sancho from Borussia Dortmund to assist Fernandes in the engine room. The board are backing Ole well as they plot big-money moves for Raphael Varane and Eduardo Camavinga. Ole must know that soon the time will be to perform or perish for him as he begins an assault on the Premier League and the Champions League.
NUNO ESPIRITO SANTO
It took Tottenham two months to fill the role of their head coach. They turned to Nuno, ex wolves boss who made quite a name for himself at Molineux. Tottenham sacked Jose Mourinho before the Carabao Cup final last season. Ryan Mason took the hot seat temporarily. He was never going to be the long-term solution. Nuno, who left Wolves before the end of the season, was brought to the Tottenham Hotspurs stadium.
This move appears as a cynical move at first. Nuno wasn't Spurs' first choice by any means. They looked at other top-priority managers like Antonio Conte and Brendan Rodgers.
Looking good, boss. 😎#WelcomeNuno pic.twitter.com/SdxXNnsZFs

— Tottenham Hotspur (@SpursOfficial) June 30, 2021
Nuno's stint at Wolves was a fun ride as the club felt like a part Portuguese camp. Right from owners to players the club had a strong Portuguese bond. Now Nuno finds himself at an unfamiliar place amidst new employers. His system is a demanding one and needs time to be implemented at the Lilywhites.
Daniel Levy has become an impatient showrunner as he is desperate for success. Mauricio Pochettino was brutally sacked after a poor start to the season in 2019. This came months after reaching the Champions League final. Jose Mourinho was hired to win trophies but was stunningly fired days before a cup final.
Nuno must convince his boss to grant him funds to sign players that suit his system well. Knowing Levy's short temper, Nuno would always live on the edge in London. A poor start or a bad run of form might change Levy's mood very quickly. He might not even have the support from the fans, as "No to Nuno" had started trending on Twitter when news broke of his imminent appointment. He faces an uphill battle to win over everyone.
RAFAEL BENITEZ
Benitez is back in the Premier League with a managerial move to Everton. He made a return to Merseyside after a two-year stint in the Chinese Super League with Beijing-based Dalian Professional. But this move comes after a lot of controversies as Benitez had managerial ties with Everton's arch-rivals Liverpool.
🗣"To come back to the Premier League is a great opportunity and to do it with a team that can compete for something will be great."

Rafa Benitez spoke about his connections with Merseyside and taking the Everton job pic.twitter.com/jhws96LRIW

— Football Daily (@footballdaily) July 14, 2021
Everton fans couldn't have believed that this was going to happen. Carlo Ancelotti was going in the right direction with the Toffees. A sudden call from Real Madrid made the Italian turn his head and ditch the project on Merseyside. This led to a search for a manager with top-class experience. The Spaniard was courted for his services.
Benitez must be cautious about everything he does and says at Goodison Park. He knows there is a lot of public unrest. He must start winning with the team constantly to win the fans over. Who would say no to a manager that could win them trophies?
Everton fans protest Rafa Benitez appointment with x-rated banners at Goodison Park https://t.co/wUjgfFoTTR pic.twitter.com/3rIdgLWYGW

— Mirror Football (@MirrorFootball) June 18, 2021
Benitez has good support from the board and must make sure those ties remain the same. He must not let a sudden dip in form change the mood and put himself in the line of fire.
STEVE BRUCE
The legendary Manchester United centre-back is on borrowed time at Newcastle United. Bruce's Newcastle sleepwalked towards relegation last season. The signing of Joe Willock and a late resurgence salvaged their season. Bruce must find an attacking spark going into the new season to move away from the attritional style of play on the Toon side.
Bruce rebounded to the Premier League after a short spell with Sheffield Wednesday. He joined Newcastle amid protests from the fans. There were reasons for their displeasure as well, as Bruce has his CV nowhere close to his predecessor Rafa Benitez. His Sunderland past also fueled the fans' rage. Bruce appealed for patience from fans and promised to turn it around.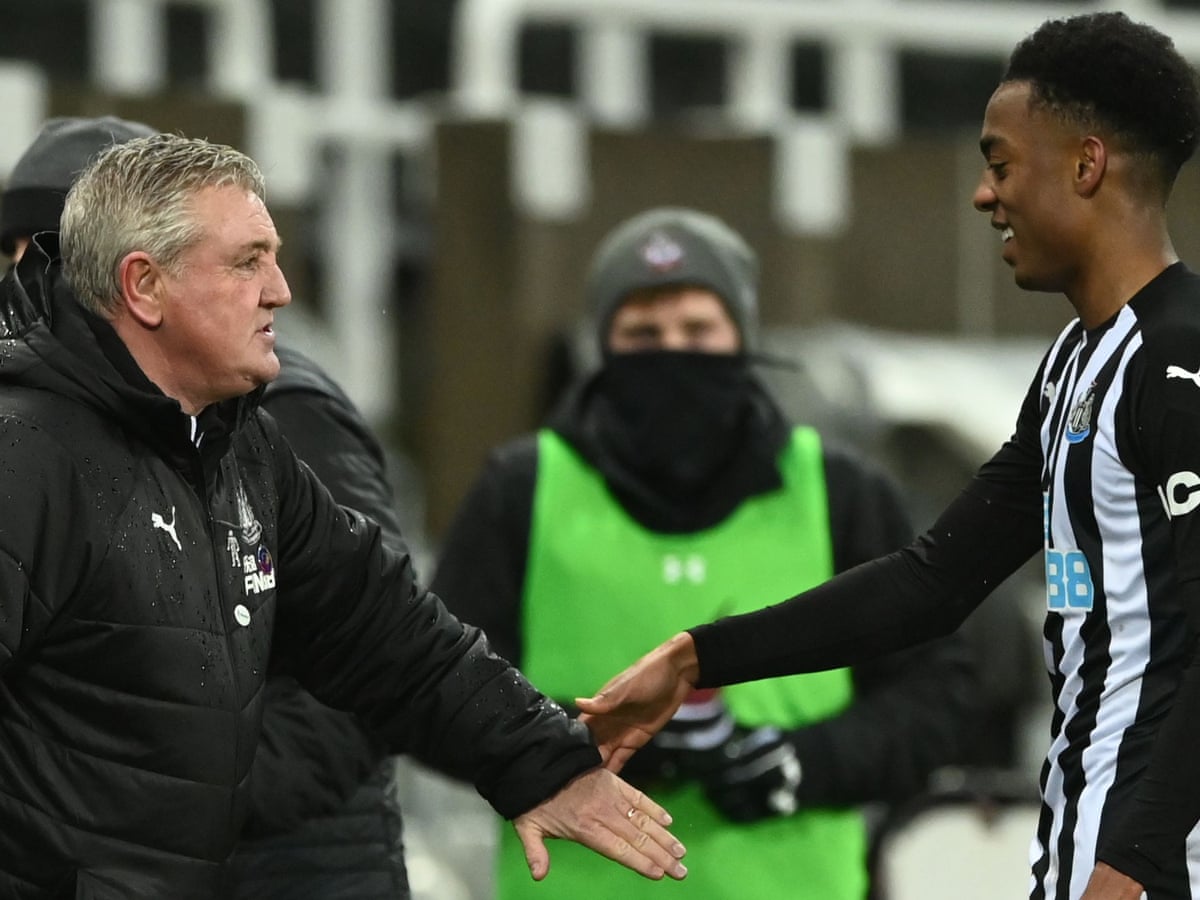 The St James' Park outfit have since made ambitious signings under Bruce. Joelinton was signed for a club-record £40 million from Hoffenheim. However, he has failed to hit the stride. Bruce always resorted to a pragmatic approach that held their forwards back. Last season, Newcastle were on the verge of a takeover from middle-east that saw them being linked with top managers.
As the takeover broke down, Bruce survived the day. He even got them across the line of the relegation trap. The fans want to see some ambition and attacking flair from the once great side. Bruce has to be at his best to avoid the sack as the new season kicks off.