The 2021-22 Premier League season is set to get underway in less than a month. The top contenders to the title are gunning to get going while a newly-promoted side is buzzing to make an impact. The very obvious wordplay makes it amply clear that the club is of course Brentford. The Bees gained promotion to the top-flight for the first time since the 1946-47 season after defeating Swansea City 2-0 in the Championship Play-Off final.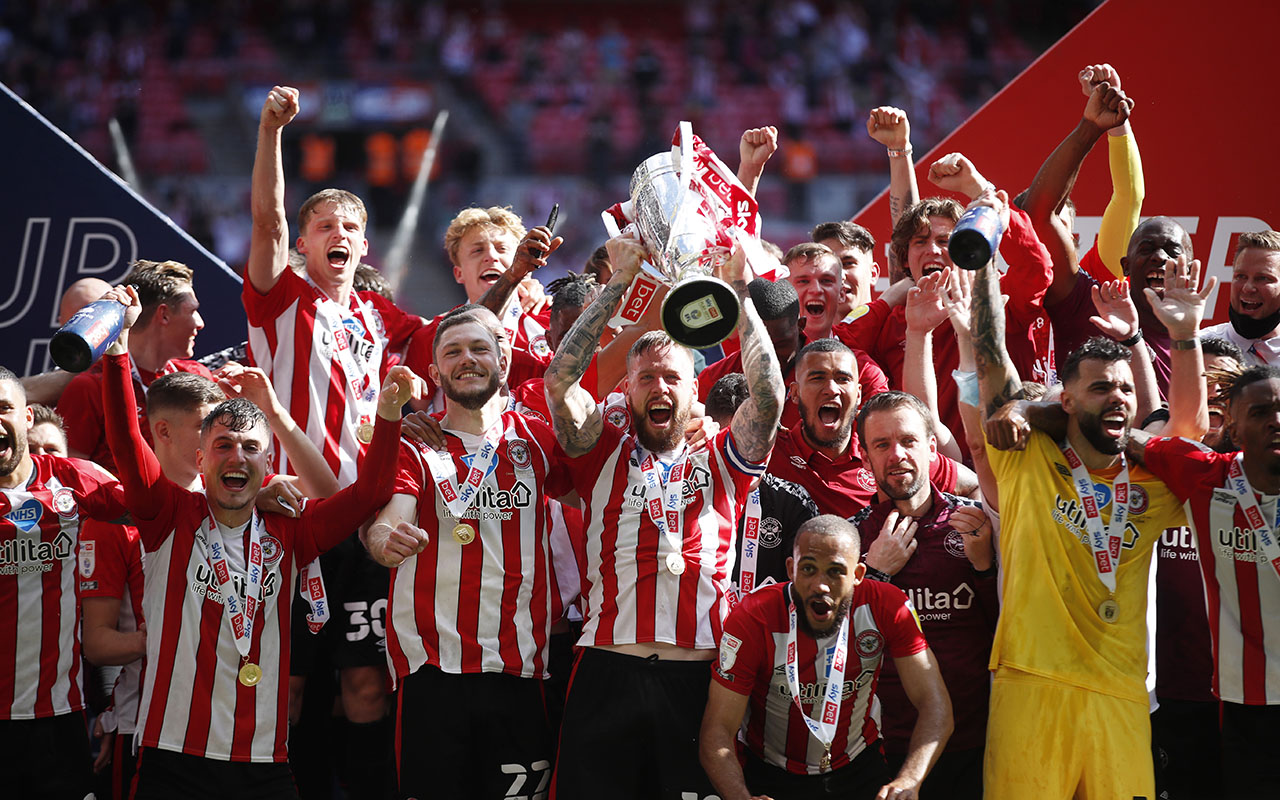 Managed by former Danish national youth team coach Thomas Frank and captained by former Leeds United defender Pontus Jansson, Brentford are renowned for their unique and scientific way of managing operations including player transfers, sales, the outlook of results and more. Though that does not guarantee Premier League survival right from the off, they are certainly better placed than many of their predecessors.
NOT YOUR AVERAGE BOARDROOM
One of the first things that stand out for Brentford is its ownership and boardroom structure. Their owner Matthew Benham took over controlling share in 2012, along with co-director of football Rasmus Ankersen. This is where the unique relationship between the club and Denmark began to blossom.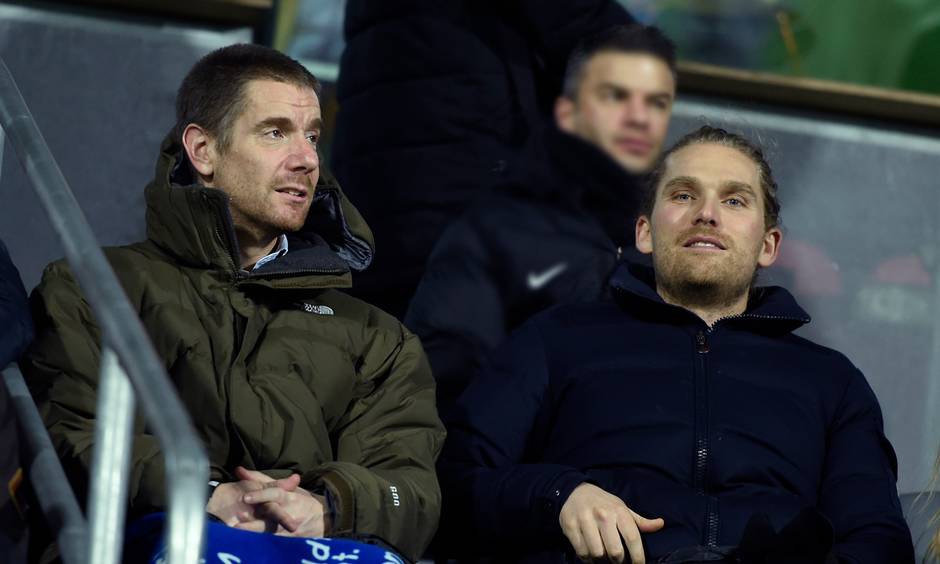 Ankersen was already installed as director of Danish top-flight club FC Midtjylland, who are famed for their world-class football academy which has developed some top footballers over the years. Benham, by contrast, is a boyhood Brentford supporter who made his earnings in the gambling business as owner of betting company Smartodds. We will come back to Smartodds in a bit.
Benham also became the owner of the FC Midtjylland in 2014 who have since gone on to win three Superliga titles. The duo was also responsible for hiring Thomas Frank as an assistant coach at the club in 2016, before elevating him to manager in 2018. Frank's tenure got off to a terrible start, losing eight of his first 10 games, but the support from ownership did not waver.
💬 "If recruitment is done properly, it gets 𝗲𝗺𝗯𝗲𝗱𝗱𝗲𝗱 𝗶𝗻 𝘁𝗵𝗲 𝗗𝗡𝗔 of what you do on a regular basis." – @tigmon

Full discussion ➡️ https://t.co/qXs5axiuKU @WomeninFootball | #InternationalWomensDay | #IWD2021 | #ChooseToChallenge | #BeeTogether | #BrentfordFC 🐝 pic.twitter.com/2JpkgsSbrx

— Brentford FC (@BrentfordFC) March 8, 2021
Brentford have also been striving for the goal of being the "most inclusive club in the country." Monique Chaudhuri, a black woman who is a director at the club stated, "We have a slogan of 'Bee Together', and what we look to do is place EDI (equality, diversity and inclusion) at the heart of our entire strategy." Here is where the unique nature of the club's workings come to the fore and it is time to look at how they work. The so-called 'Moneyball' approach of football.
HOW THEY WORK
Brentford have been one of the most consistent performers in the Championship since promotion from League one in 2013-14. They have never been flirting with relegation apart from Frank's early days as manager and have been in the top six most seasons. This is due to the fact that the club's approach in dealing with transfers of players is based on data and science.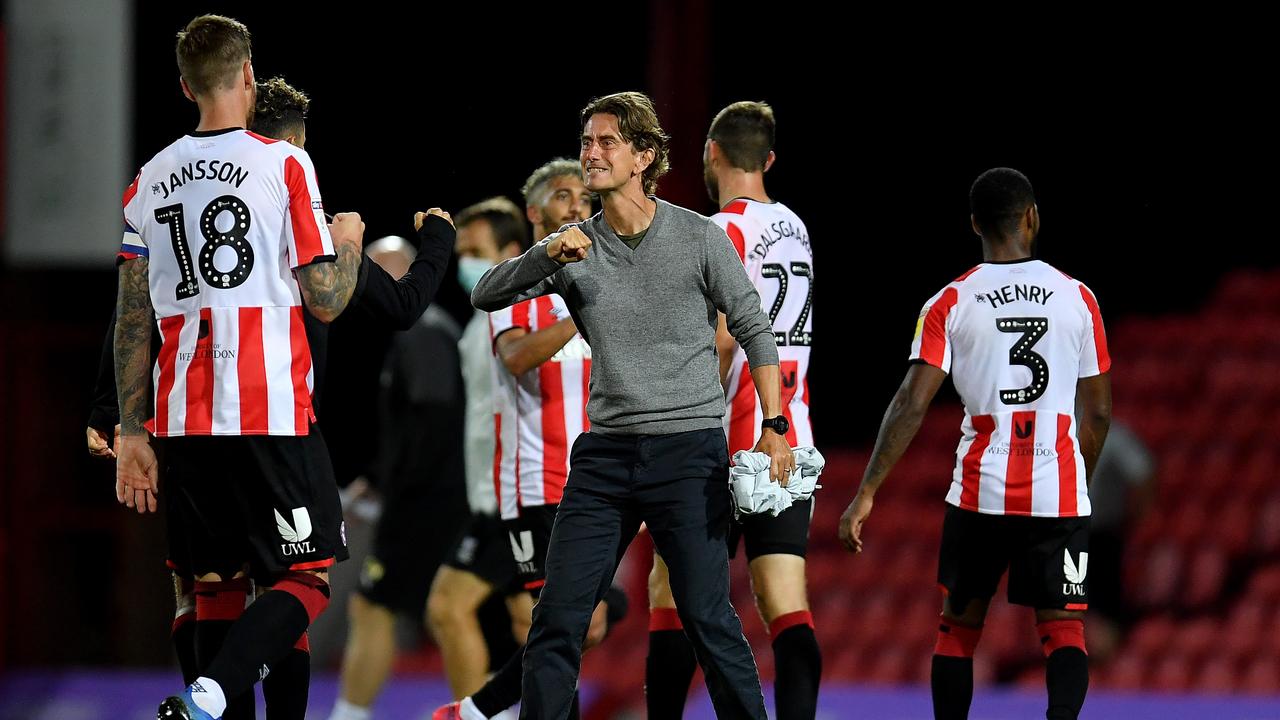 One of the key indicators, especially for attacking players, is expected goals (xG) which reflect on the true potential of targets. Brentford's thinking is always positive-minded: how can a player benefit them? How can his stock rise while at the club? What kind of profit can be made in the future? Thus, scouting plays a crucial role in all of this with first-team players being reported on at least 15 times before being signed. The kind of keen attention to the finer details speaks volumes of Benham as an owner, whose company Smartodds helps a lot.
Being a large scale betting company, they help in compiling data and knowledge on players in order to give the best chances of a new signing succeeding. Naturally, along with all of this comes the obvious thing of being patient in order for ambitious goals to come true. "Benham told fans when he took over that he had a strategy and asked them to come on a journey with him and urged them to have a great time," says Kieran Maguire, a lecturer in soccer finance at the University of Liverpool.
𝙒𝙚'𝙫𝙚 𝙬𝙖𝙞𝙩𝙚𝙙 𝙨𝙤 𝙡𝙤𝙣𝙜 𝙛𝙤𝙧 𝙩𝙝𝙞𝙨 𝙙𝙖𝙮 😍#BrentfordFC #BREBLA pic.twitter.com/0TaCdsKWm8

— Brentford FC (@BrentfordFC) December 5, 2020
The kind of data tracking and analyzing that Brentford do helps in recognizing players with high future value who are not the most well known. Indeed, names like Neal Maupay, Scott Hogan, Andre Gray, Said Benrahma, Ollie Watkins and others developed into world-beaters before leaving the club. Furthermore, the one thing that Brentford know they cannot stop doing is selling.
Ollie Watkins: £1.8m ➡️ £28m
Neal Maupay: £1.8m ➡️ £20m
Chris Mepham: academy ➡️ £12.25m
Ezri Konsa: £2.5m ➡️ £12m
Andre Gray: £550k ➡️ £11m
Scott Hogan: £850k ➡️ £9.5m
Jota: £1.35m ➡️ £5.85m
Ryan Woods: £1.2m ➡️ £4.5m

Brentford, masters of the transfer market 🐝💰 #BrentfordFC pic.twitter.com/ycD13k3jwz

— Sky Bet (@SkyBet) September 9, 2020
They are a club that relies on player sales to a large extent which explains why they have been so successful in that regard as well. Maupay, their top scorer in 2018-19 was sold to Brighton and Hove Albion before 2019-20 began. Watkins and Benrahma partnered with Bryan Mbuemo to form the deadliest front line in the second division in 2019-20 scoring almost 60 goals, the season which ended in Play-Off final heartbreak.
4 – 🇫🇷 Bryan Mbeumo's last 4 games in the Championship:

⚽️ v Reading

❌ v West Bromwich

⚽️ & 🅰️ v Sheffield Wednesday

⚽️ v Cardiff

Involved in 21 goals this season (15 goals, 6 assists), 4th best tally of the league

Bee. 🐝 pic.twitter.com/J3FTF9OEuh

— OptaJean (@OptaJean) July 1, 2020
There was to be no sentiment attached to the two attackers, with both being sold for an incoming amount of £60 million. That money was used to sign Ivan Toney for £5 million, who had just won the League One top goalscorer award. Toney scored 33 goals and provided 10 assists in his debut season with the Bees, including the opener in their final against Swansea.
Ivan Toney:

💰 Signed for £5m
⚽️ Scored 33 goals
🅰️ Assisted 10 goals
📈 Lead Brentford to the PL

Unbelievable business. 👏👏👏 pic.twitter.com/9u1eELojcW

— Statman Dave (@StatmanDave) May 29, 2021
With serious interest from Premier League clubs, there is no guarantee that Toney will not have a new home before the end of the transfer market. One key contributor in that final has already left in that regard. Emiliano Marcondes, who scored the game-clinching second goal in the final after a lung-bursting run across the length of the field has been let go and he has joined Bournemouth.
INVESTMENT AND YOUTH
Investing in youth has been one of the pillars of Benham's time as owner. That led to Brentford launching a B-team and academy that focuses on development of future first-team players. Not only do they sign youth talent on their own, but they also get those who have been let go by other academies as they saw no chance of making the first team.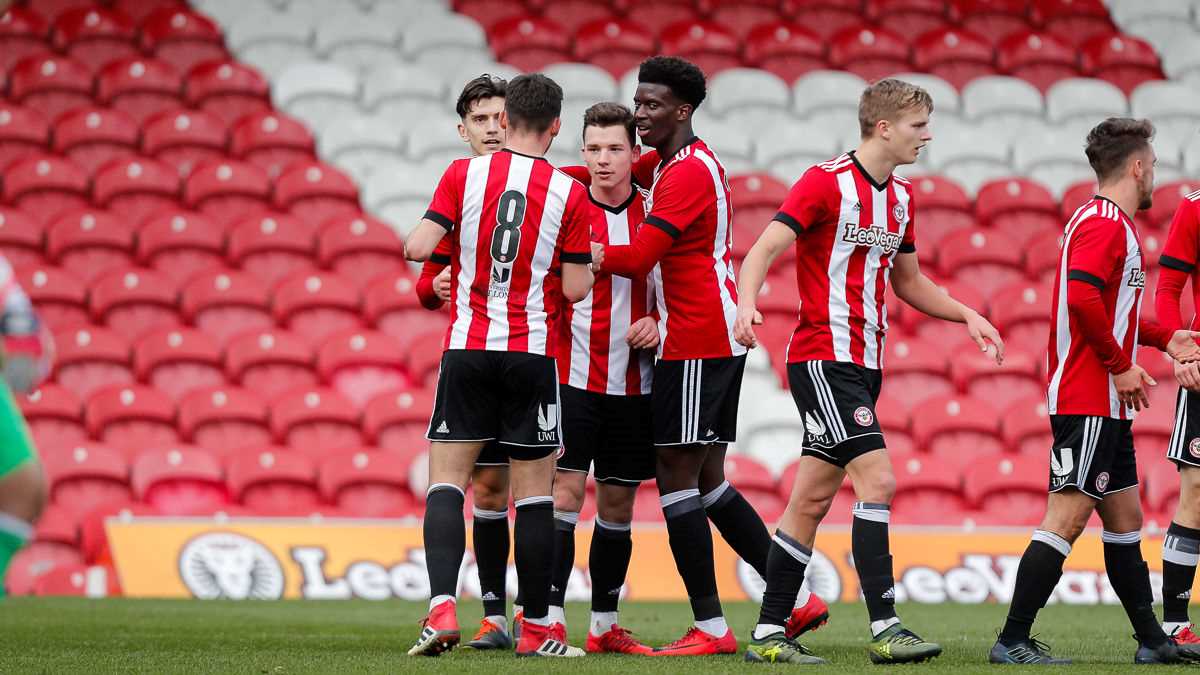 Indeed, breaking into the first team of a "big six" club is many times more difficult for a youth player than making it at Brentford. Another key formula of their success has been signings made from outside of England. In the British transfer market, prices are inflated by a considerable amount with every other teenager considered the next big thing. That sort of richness does not work for a club of Brentford's stature which has led to buy many an underrated star, apart from the names already mentioned.
They had four players getting game time at Euro 2020, including two of their Danish players. Many of the other members of the squad have represented their country at senior and youth levels, including Jansson who went to the 2018 World Cup. This speaks volumes of how the club is managed that international players do not see it as a step down in their career. The kind of environment fostered by the ownership and management has been key to this whole thing.
Bristol City FC or Brentford FC are guaranteed to have more players in the UEFA EURO 2020 semi-finals than Real Madrid C.F. 👀🇩🇰🇨🇿

The Championship is massive 👏#EURO2020 #CZEDEN pic.twitter.com/mc4pqiEX22

— GiveMeSport (@GiveMeSport) July 3, 2021
"The fans see him [Benham] as a fan first and a smart, successful businessman next," said Maguire. "Brentford fans have realistic expectations and know that the player development model can help the club punch above its weight." Brentford have certainly proved that already by making it to back-to-back Play-Off finals and winning at the second attempt.
FINAL VERDICT
Can any or some or all of these factors help the Bees avoid relegation in the upcoming Premier League season? It is hard to say right now, given that the league is one of the most competitive and demanding in the world. Punching with the top clubs week in and week out will really be the toughest test in the decade-long ownership of Benham.
EXCLUSIVE: Liverpool's Harry Wilson could finally find permanent home with Brentford | @reluctantnicko https://t.co/nFMsLmxkix

— The Sun Football ⚽ (@TheSunFootball) July 12, 2021
Brentford have a tendency of starting the season slowly before gaining momentum as games go on. The Danish connection is strong, with Frank considered a maverick amongst coaches. The club have also been angling a transfer for Liverpool's Harry Wilson, who spent last season on loan at Cardiff City along with Celtic defender Kristoffer Ajer.  If they do manage to strengthen the squad further and get a few scalps of the big fishes, there is no reason why Brentford cannot mix it in with the best for much longer than just one season.