Manchester City extended their club record winning streak to 17 games with a 1-0 win over Feyenoord, but Pep Guardiola admitted his side were not at their best.
City had to wait until the 88th minute for Raheem Sterling's winner, which ensured that they top their Champions League group with a game to spare.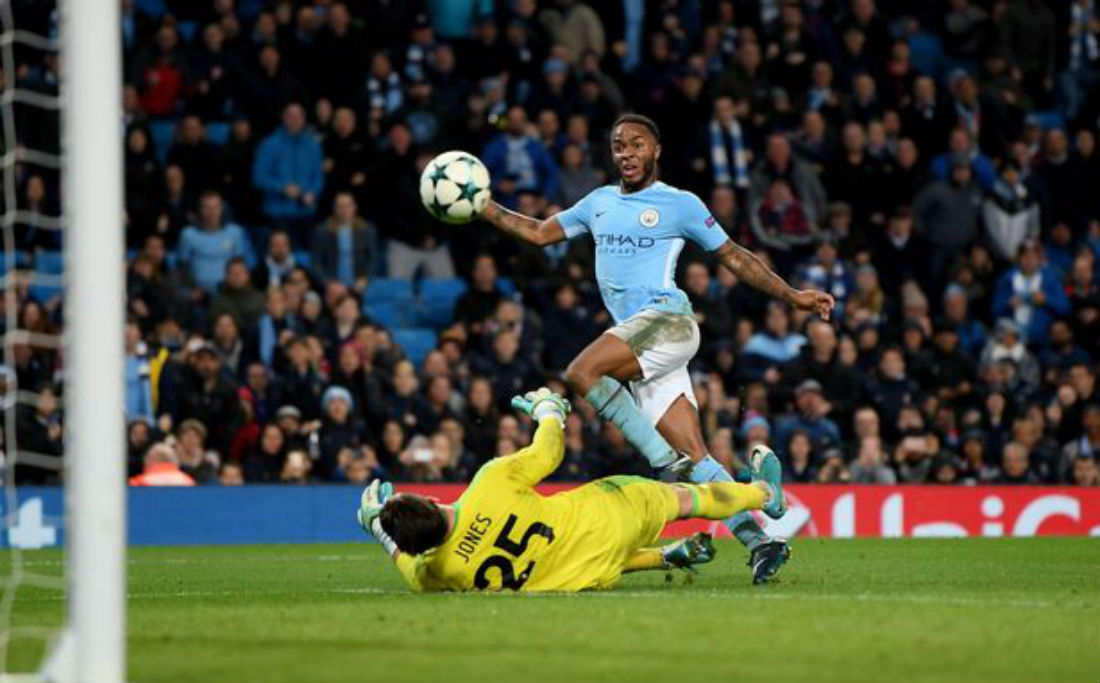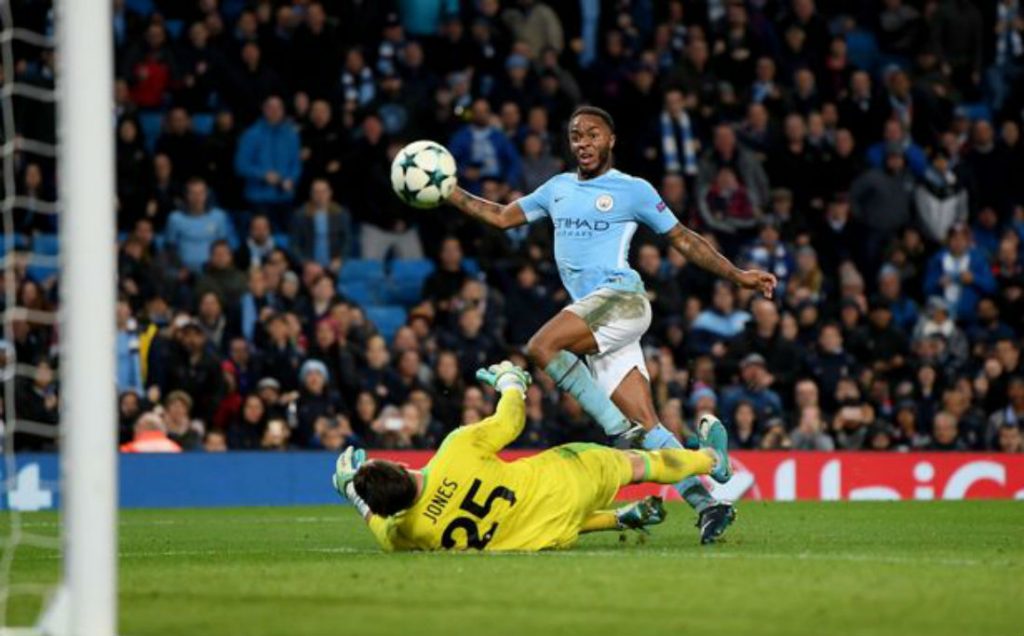 A 17th successive win in all competitions means City have won their group with a match to spare, though in fact that was already the case when Sterling played a give-and-go with Ilkay Gündogan and raced through to beat Brad Jones with an angled shot.
The goal was England midfielder Sterling's 11th of the season in all competitions and he said he was impressed by the Dutch side's battling qualities.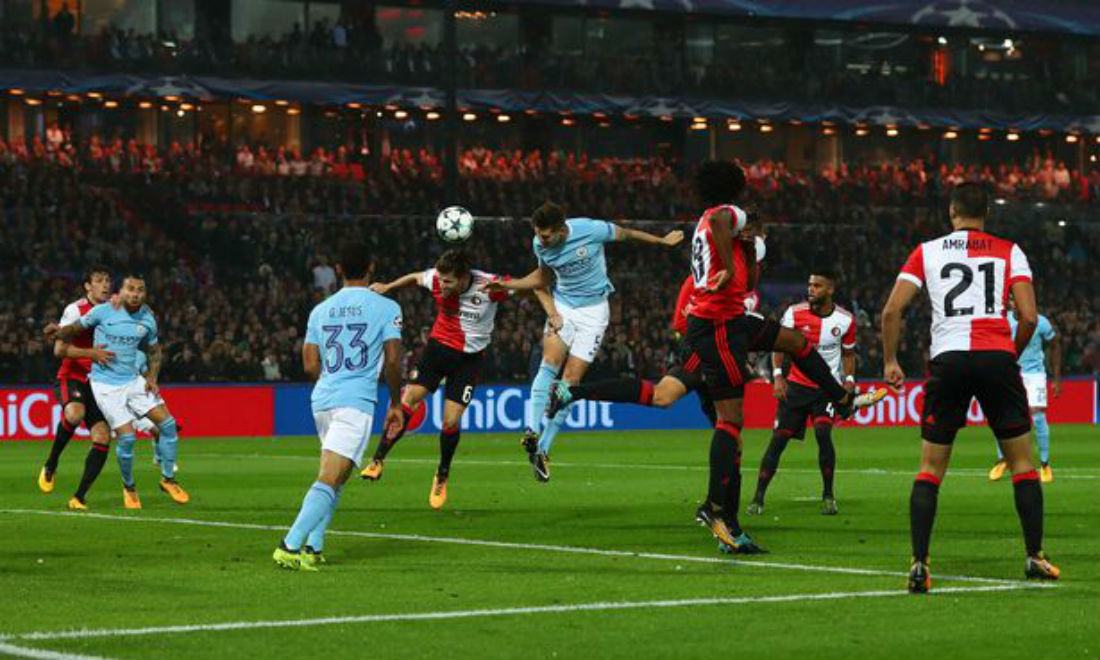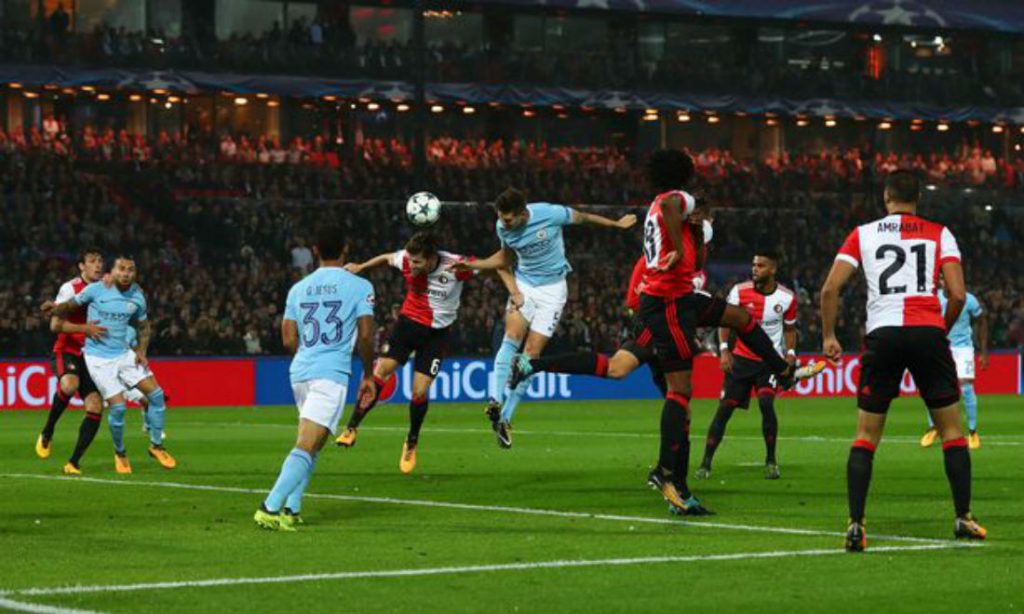 Sterling admitted that City were not at their best on the night and told BT Sport: 'What we've shown this season – no matter what competition it is – if it's Champions League, Premier League, cup games, we've got the mentality that we want to win and even if it's sometimes ugly, we just try to make sure we get the three points and the win.'
With seven changes to the team from their previous clash against Leicester in the Premier League, there was, perhaps understandably, a lack of fluidity to the XI against an ordinary Feyenoord side and it was a step down from some of the soaring heights during the previous 16 games.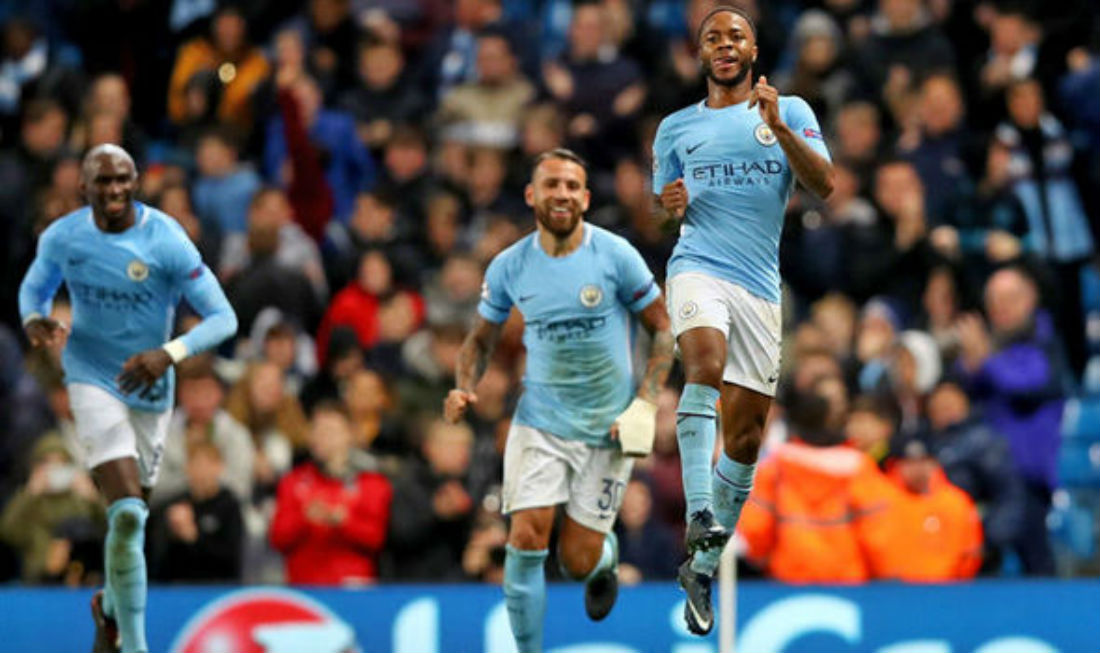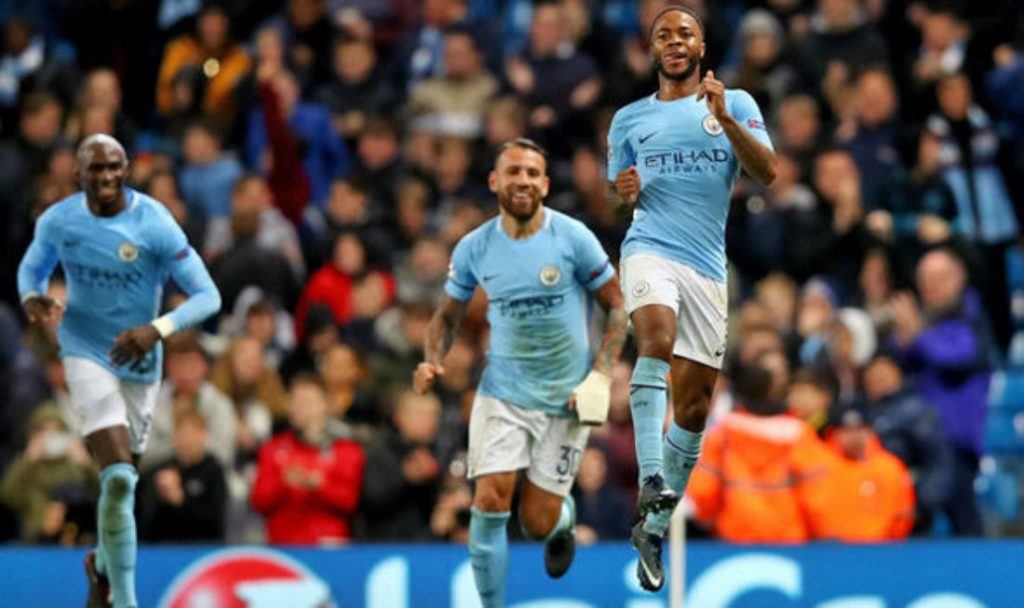 But it was still a solid effort for a defence missing Vincent Kompany, John Stones and Benjamin Mendy, and an attack that left David Silva and Leroy Sane on the bench had enough firepower to clinch the victory.
Despite topping the group, City could potentially face European giants Real Madrid, Bayern Munich or Juventus in the knockout stages.
"We have one game left," City boss Pep Guardiola said. "We are going to see what will happen. It is important now have 15 points. We will see. The draw for last 16 doesn't matter. It always will be complicated."