Barcelona goalkeeper Claudio Bravo is all set for a summer move to Manchester City. Foottheball sources claim that the Chilean goalkeeper gas agreed to join Guardiola's refurbished Man City squad in the new season.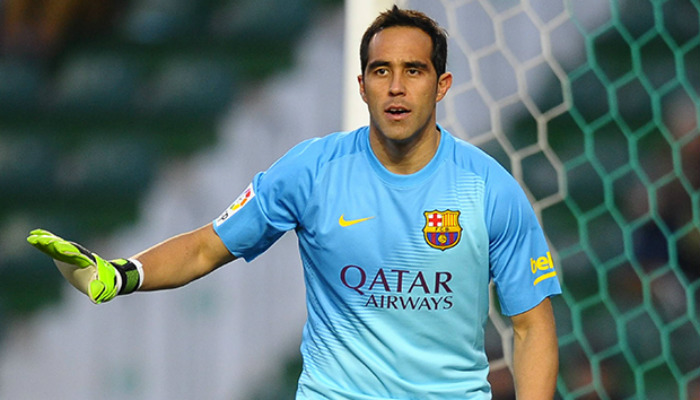 Bravo is expected to feature more as substitute for Marc-Andre ter Stegen in Barcelona's new season and sources confirm that the Chilean goalkeeper has opted to join Manchester City in search of a regular first team action.
With rumours linking England goalkeeper Joe Hart with a summer exit, it is believed that Guardiola wants to bring in Bravo due to his abilities with the ball at feet coupled with loads of experience.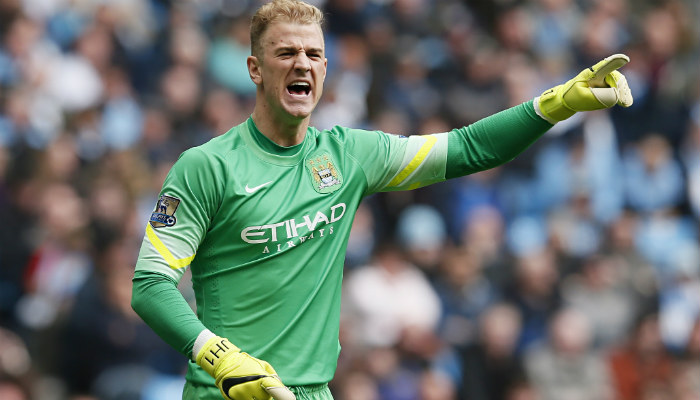 England goalkeeper Joe Hart has been the number one man for Man City for many years. Amid rumours linking him with a move away from Man City, Guardiola chose to promote last season's second choice Willy Caballero ahead of Hart in their league opener against Sunderland on Saturday.
While commenting on his decision to drop Hart, Guardiola said:  "I'm pretty sure he's not happy. A lot of players were not on the list. All the players that didn't play, they are sad they are absent, of course. I would not like them to be happy that they did not play.
"I'm sorry but I have to decide. We have 28 players and a lot of players injured like [Ilkay] Gundogan, like Samir like many, many players. They have to convince me on the pitch – it's the only way."
Hart has been under the radar of Sevilla and Everton this summer and Bravo's anticipated arrival to Man City would force the club to offload Hart before the summer transfer window closes – with Sevilla and Everton keen on signing the English keeper.