Liverpool have seen massive slump in form since Christmas as the title contenders have fallen down the League table from second to fifth position.
With harsh criticism coming in from all corners, the last place the Reds would have expected to get trolled would have been the Greater Manchester Police.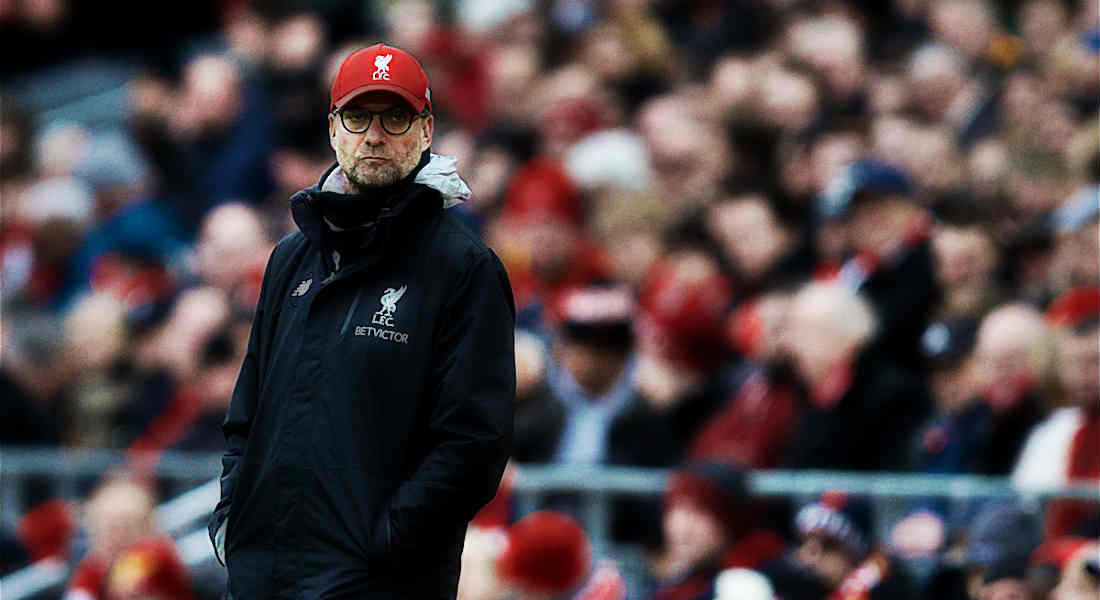 The GMP used Liverpool as an example to send a message about to drivers about using mobile phones while driving.
They sent out a tweet that looked to mock the recent form of Jurgen Klopp's side as the tweet read, "You'll end up with more points on your license than Liverpool FC got throughout February"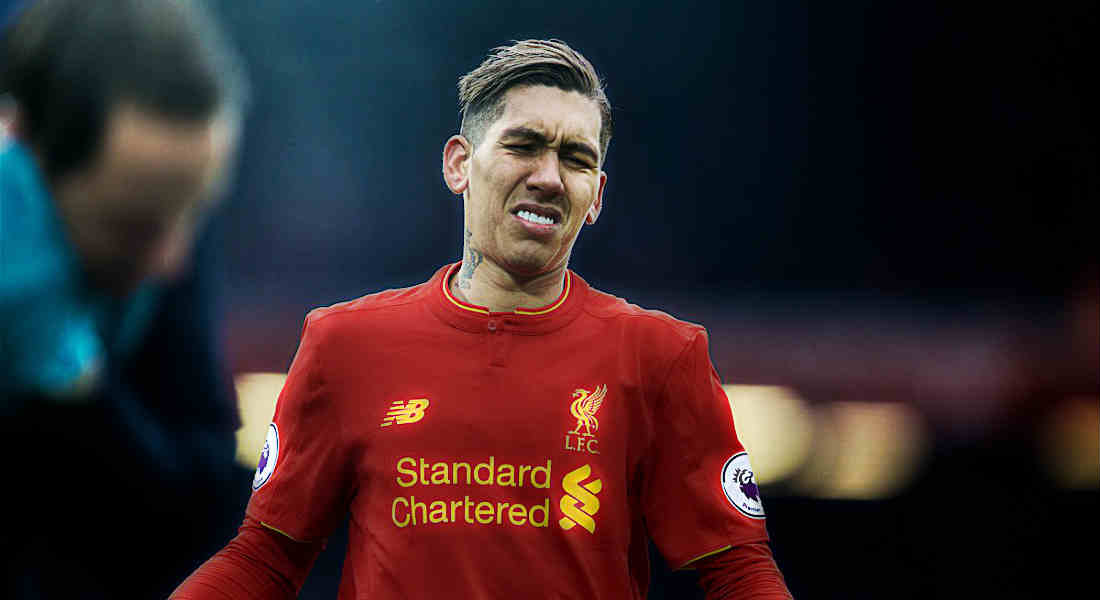 The new law in England and Wales came to effect from March 1, under which drivers using phones while driving will now face double the charges than before.
Any offender who gets caught will have to pay £200 fine and have six points added on their license.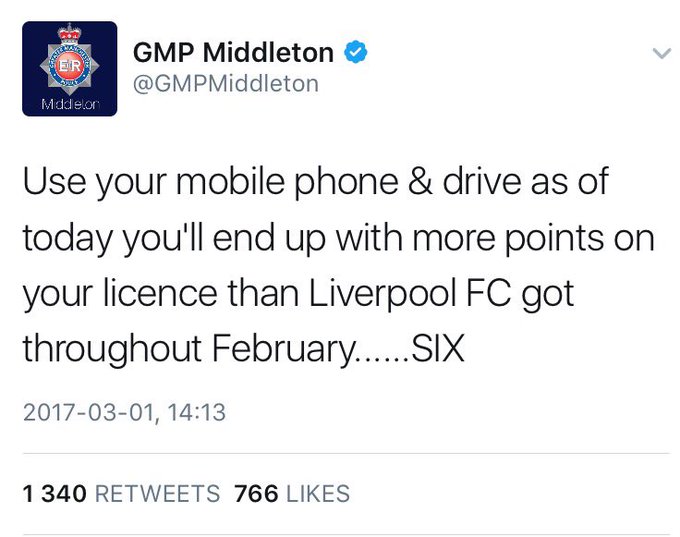 The police tweeted, They tweeted: "Use your mobile phone & drive as of today you'll end up with more points on your licence than Liverpool FC got throughout February… SIX."
However, Liverpool never came close to six points in February and had to face a humiliating exit from the FA Cup at the hands of Wolves in January.
And obviously the tweet went viral as fans were left laughing at the witty tweet.
That last RT @GMPMiddleton thank you for the banter pic.twitter.com/Bj841vk8jG

— Nyorawologist (@SangomaNunu) March 1, 2017
@GMPMiddleton pic.twitter.com/IXeUX8PsHg

— MOHAMED (@M_alba7arna) March 1, 2017