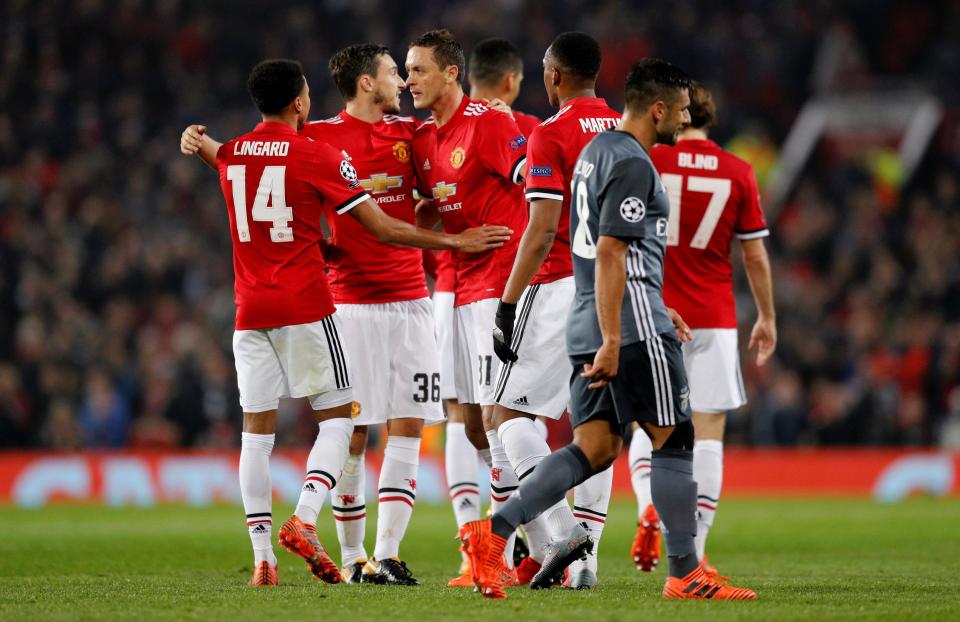 Manchester United made their fourth successive win in the UEFA Champions League group stage by beating Benfica 2-0, which confirmed their place in the next stage, bringing out some key issues.
Star man Romelu Lukaku is out of luck. Manchester United's £75 million has been giving everything on the field but it looks like Lukaku's trying hard to find goals.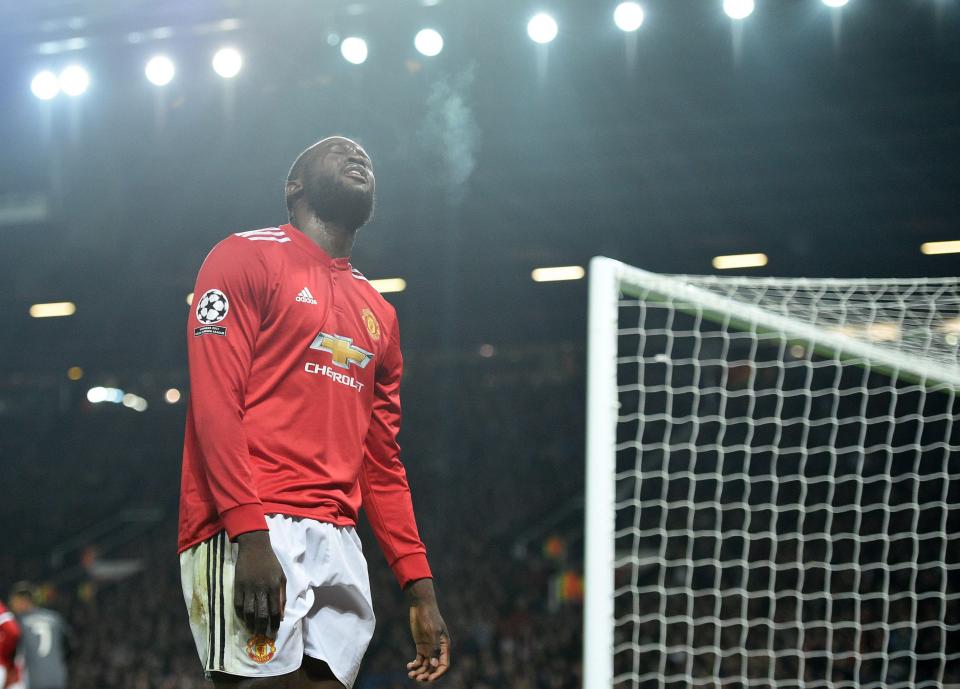 The big No 9, scored nine in his starting 10 games for the red devils, but it looks like his goal scoring instinct has dried up.
Lukaku last scored in United's win over Crystal Palace on September 30.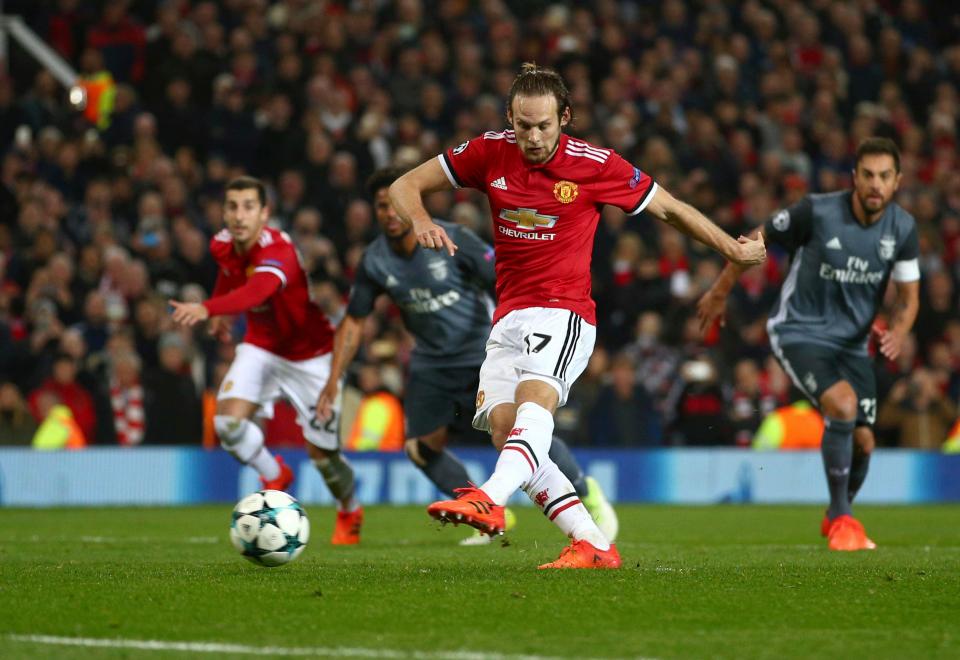 Even when he claimed the ball to take United's 77th minute spot kick, Jose Mourinho signalled from the bench for Daley Blind to take it.
Blind, stepped-up and notched emphatically.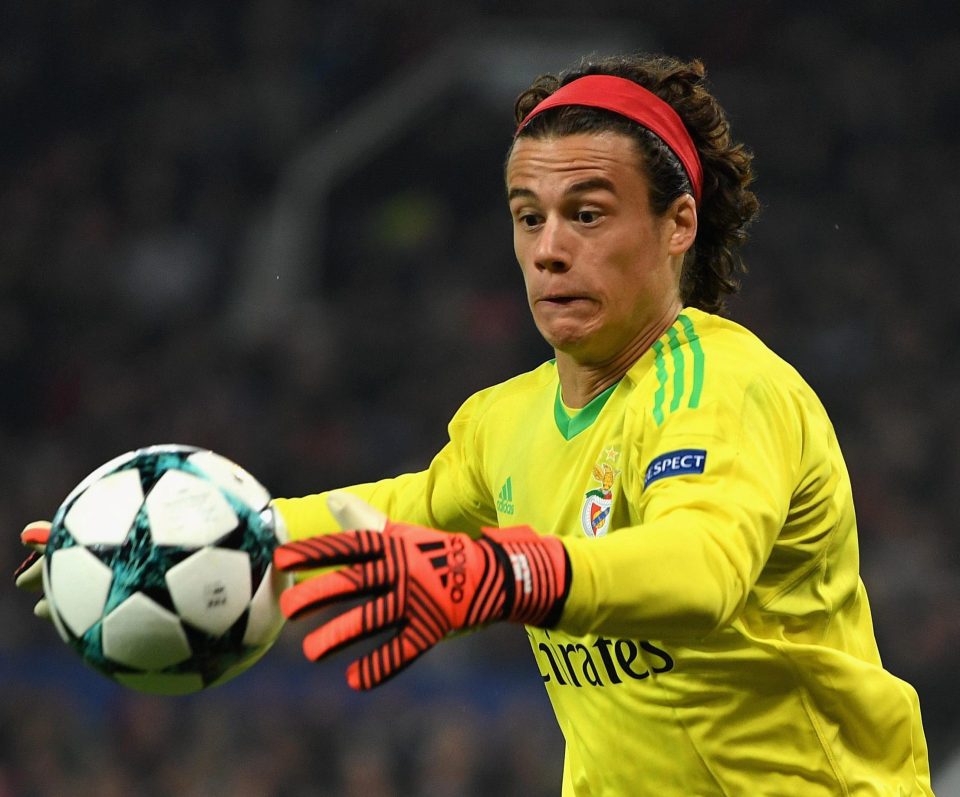 It was another moment of outrageous misfortune for Benfica keeper Mile Svilar when Nemanja Matic's long range effort rebounded off the base of his left hand post and ended up in the back of the net.
It seems like Mile Svilar's misfortune is haunting him everywhere as the 18-year-old made a blunder when Marcus Rashford scored 64 minutes into United's 1-0 victory in Portugal a couple of weeks back, poor fella.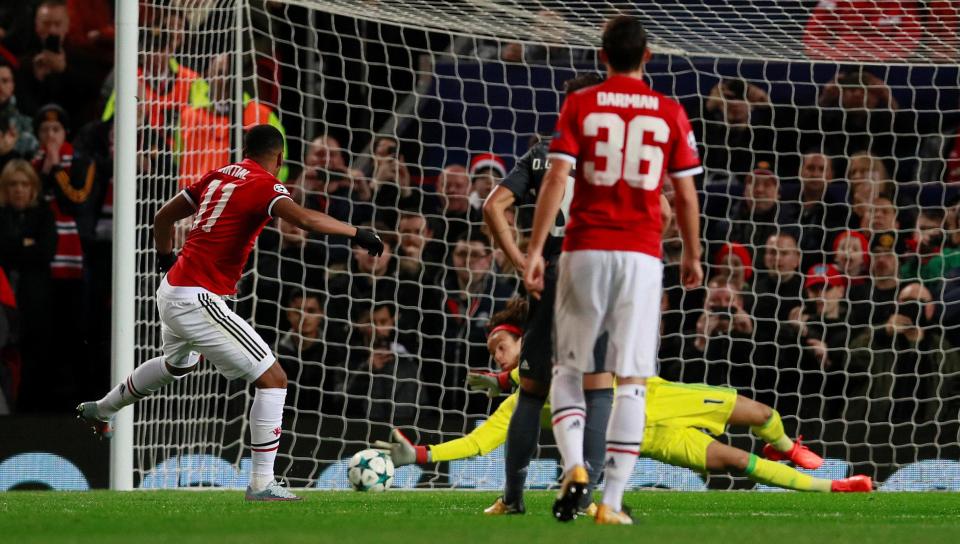 Svilar came to old trafford with a totally new attitude, the hero saved Anthony Martial's first half penalty.
Bringing Benfica's noisy supporters bouncing up and down when he made the right call and dived to his right.
It was one of those satisfying moments, a good start to the day for one of the game's brightest prospects.
The penalty was awarded after Douglas foolishly handballed inside the area after he before colliding with Martial, far too careless.
Svilar stepped-up on the occasion and came to Benfica's rescue.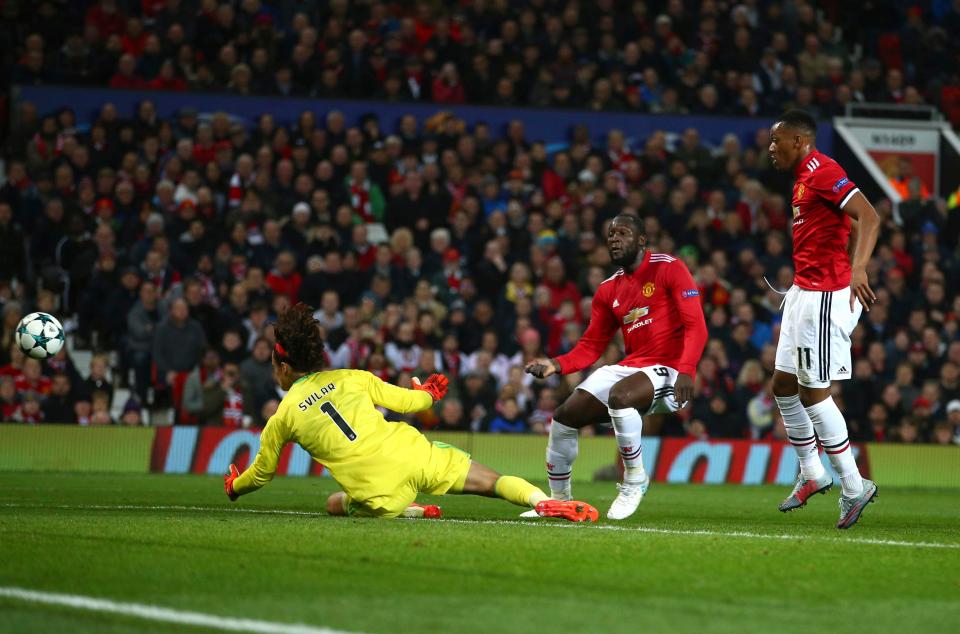 He made another save when Lukaku wriggled his way into a shooting position midway through the first half.
This time, Benfica's keeper turned his effort around his left hand post.
So far so good for Svilar, until the final minute of the half, when Matic lined up his strike from 30-yards.
It was a decent strike off his left boot, but it cruelly rebounded off the base of the post and into the net via Svilar's back.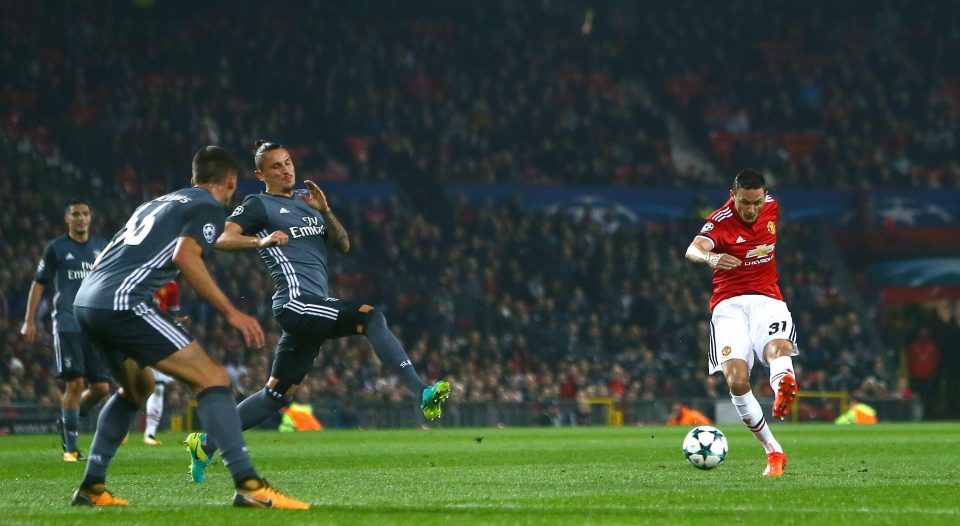 Nemanja Matic stated: "Benfica played very well tonight but we showed character and managed to score two goals and keep the cleen sheet. I hope our supporters enjoyed this evening."
The Benfica keeper had some sympathy, he did not deserve that.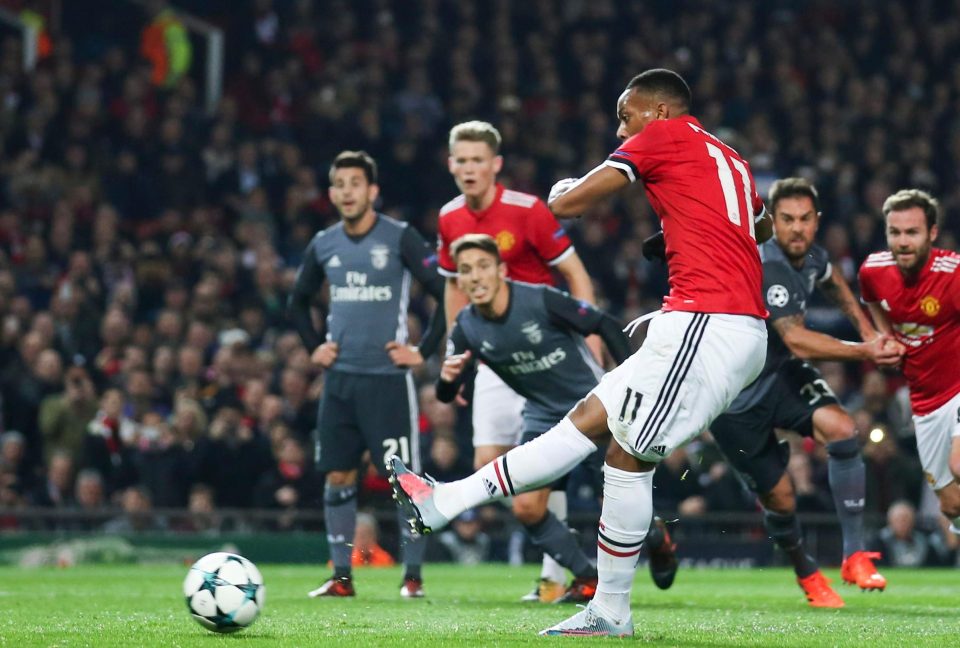 Martial on the other hand was frustrated after seeing his penalty kick saved. Martial scored the winner against Tottenham on Saturday after coming on as a controversial second half substitute, but this time he was far too casual about it.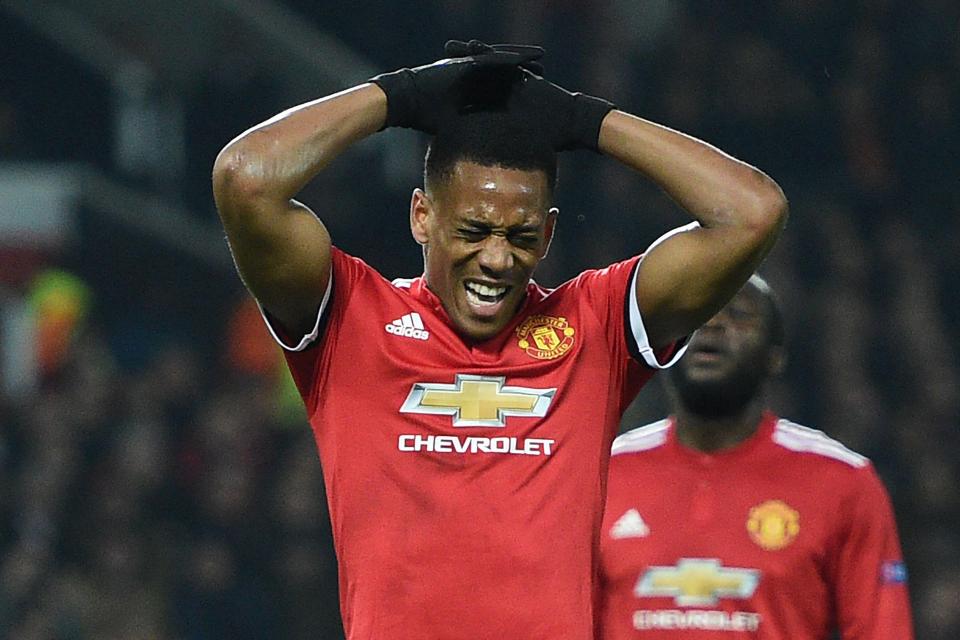 At times United were dazzled by Pizzi, Ljubomir Fejsa and Andreas Samaris. Pizza, in particular, was the one who was creating a lot of troubles for Manchester United.
His first half strike, fading away from David de Gea, forced Manchester United's keeper to stretch himself to left in order to tip it away, class save.
Jose Mourinho's decision to let Daley Blind take the penalty clearly show's the Portuguese is well aware of Lukaku's form, which could also trouble him on Sunday's trip to Stamford Bridge.
Jose Mourinho on Blind taking the penalty: "The reason is Martial was the player to take, he took, he missed. He was not on the pitch and then the players were happy to take responsibilities. Romelu was happy to do it, Herrera too, but my choice was Blind. It was my decision."
The Special One has a few days to work out a battle-plan.
Huddersfield shocked the footballing world, beating Mourinho's men 2-1 at home but after Saturday's outburst, it seems Mourinho has got United playing the way they should.
Lukaku had chances to add to the scoreline, but his effort in the dying minutes before the half-time was saved by Svilar.
With every step he is taking towards the goal he is losing his confidence, unfortunately he has lost his touch.