Manchester United star Zlatan Ibrahimovic has begun his injury post journey after undergoing a successful knee operation in America.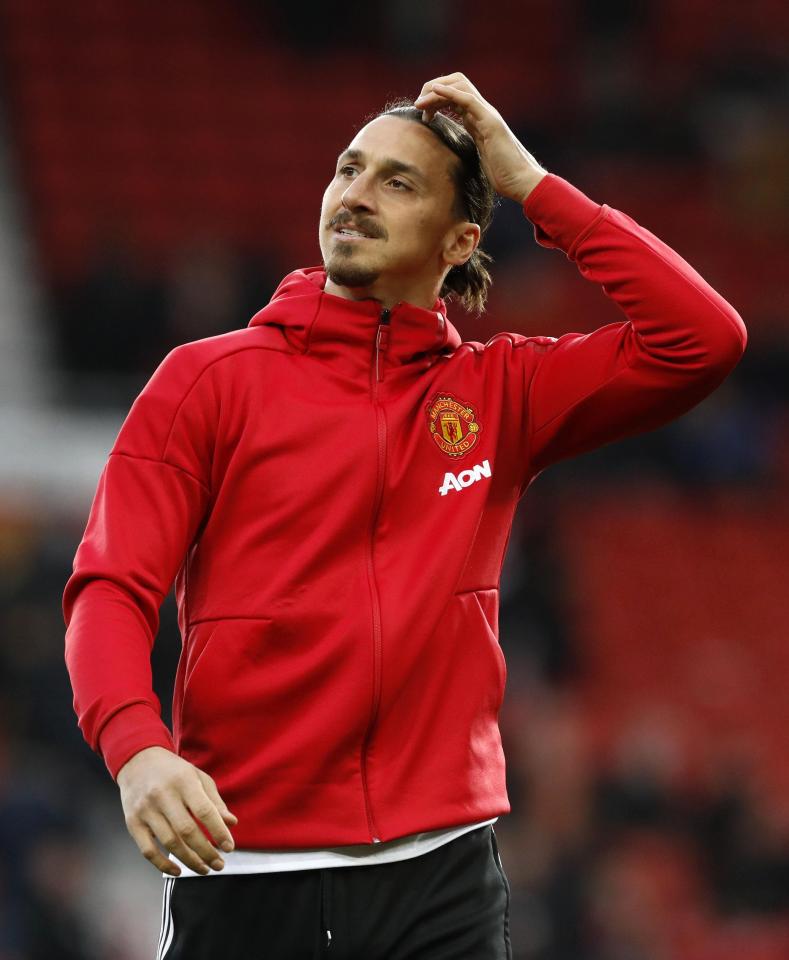 Ibra was recently pictured out in Pittsburgh, Pennsylvania where he can be seen in a full leg brace and on crutches as he struggles to get out of his car.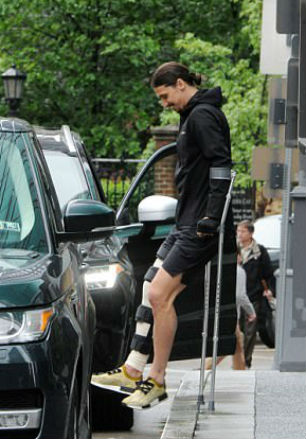 The 35-year-old footballer had damaged his right knee anterior and posterior cruciate ligaments last month during their Europa League quarter-final second leg win over Anderlecht.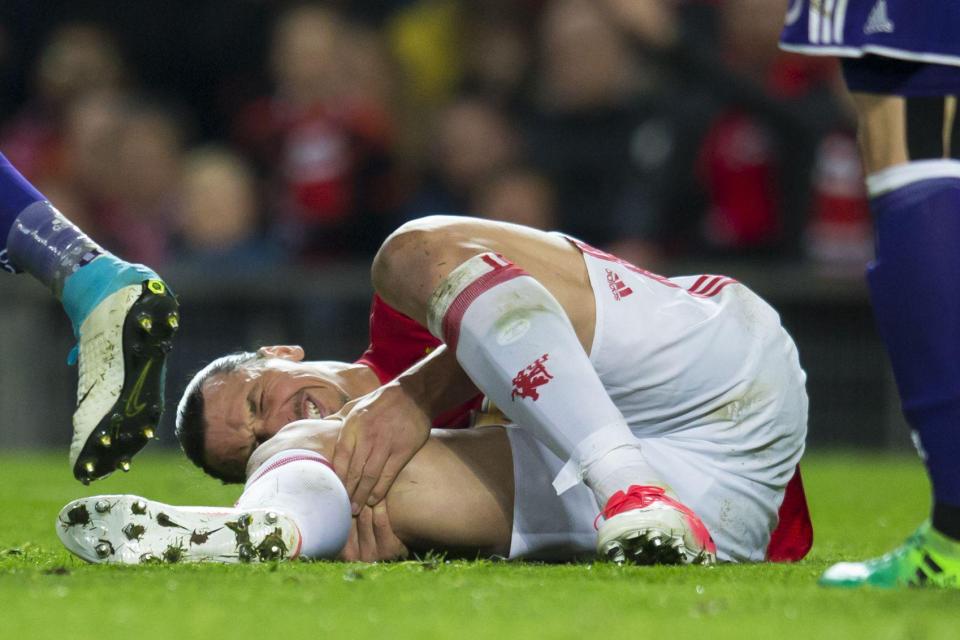 ALSO READ: UK Sport Rich List Sees Zlatan Replace Rooney To Become Most Wealthy Person In British Football
Zlatan was accompanied with his agent Mino Raiola and his discomfort was clearly visible as he struggled his way across a pavement before getting into another vehicle.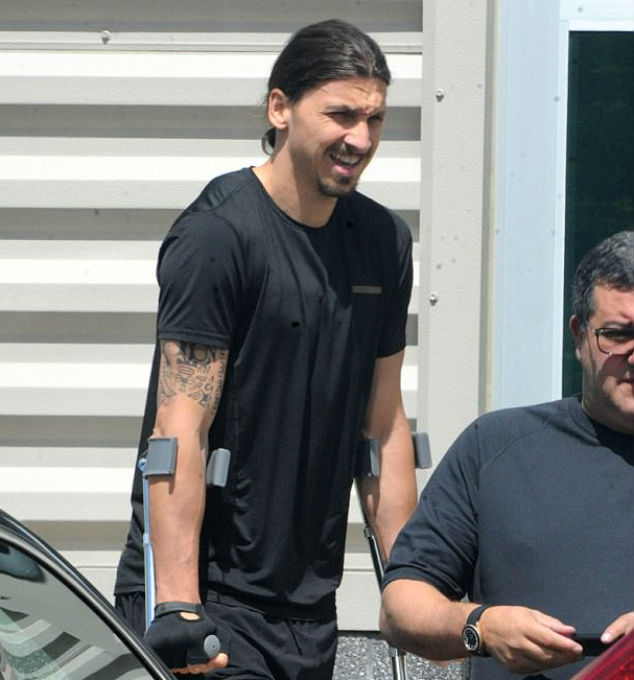 The serious knee injury had threatened to bring an unceremonious end to Zlatan's illustrious footballing career which has seen him donning the shirts of Barcelona, Juventus, AC Milan, Inter Milan, PSG, Ajax and now Manchester United.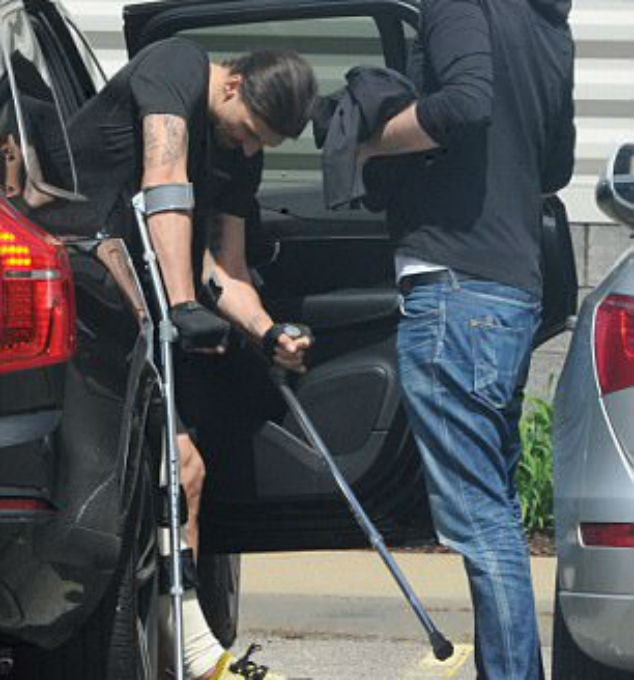 The Man Utd hero took to Instagram to confirm his betterment as he uploaded a photo showing the surgical mark on his knee, writing: "Fixed, done and stronger. Once again thank you for the support. We will enjoy my game together soon."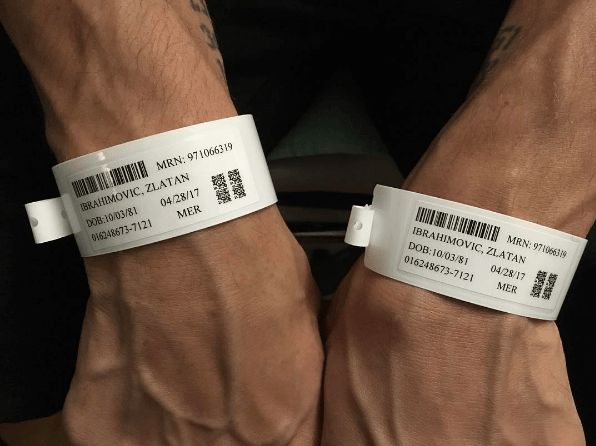 The Red Devils superstar is confident of a full recovery and had also refused to accept a £13million offer by Manchester United to pay him while he is out of action due to injury.
ALSO READ: Manchester United Will Invite Zlatan Ibrahimovic To Carrington If This Agreement Happens