Chapecoense were given a heart-warming reception as they returned to the scene of the air disaster that devastated the club last November.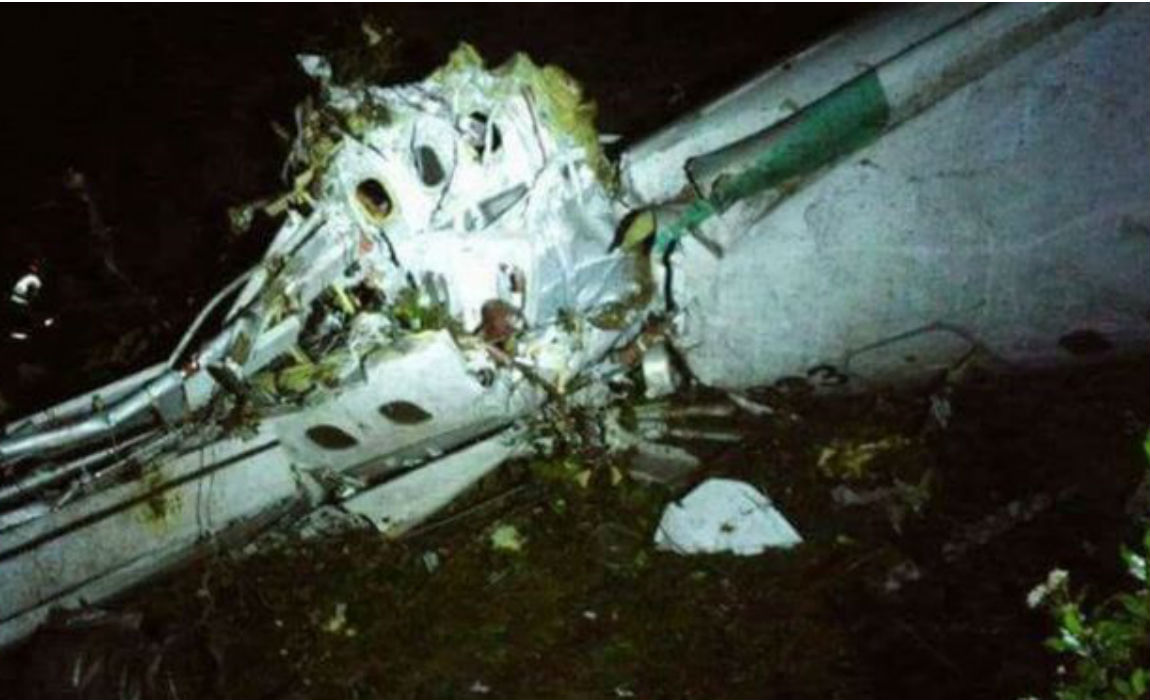 Four survivors of the crash: players Jakson Follmann, Alan Ruschel and Helio Neto, plus journalist Rafael Henzel, were among the delegation that arrived at Rio Negro airport near Medellin on Monday.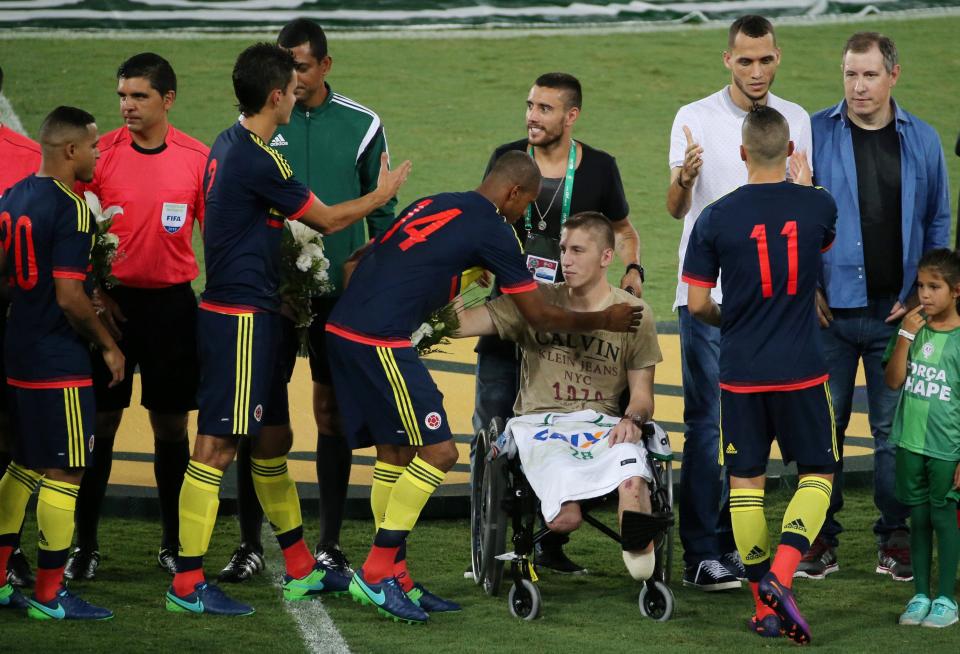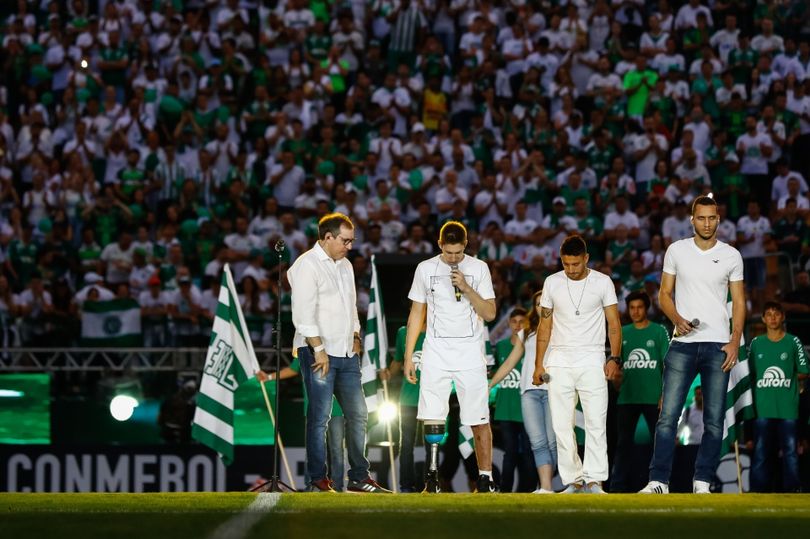 On Wednesday, the Brazilian side will face Colombia's Atletico Nacional in the second leg of the Recopa Sudamericana final.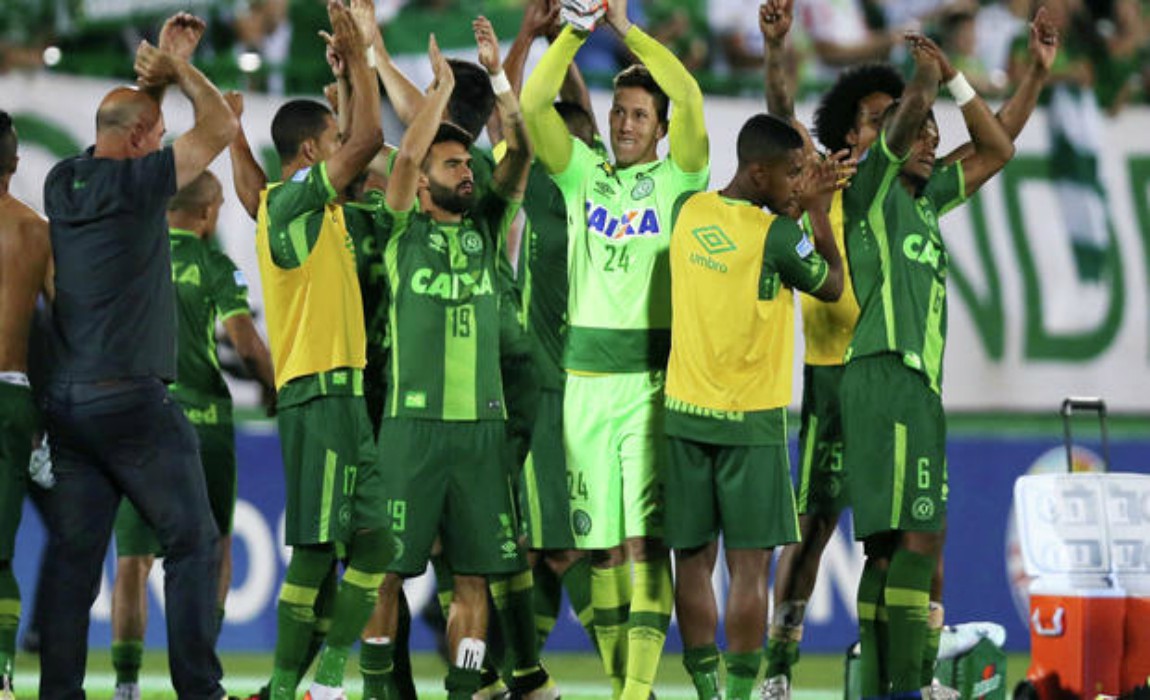 "To come back to this dear country brings back a lot of memories, one of them being my rebirth," Follmann wrote on Instagram.
ALSO READ: Tragedy-Hit Chapecoense Win Brazil's Santa Catarina Championship
"Now I come back with mixed feelings. My gratitude is eternal," added the 25-year-old former goalkeeper, who had the lower half of his right leg amputated after the crash.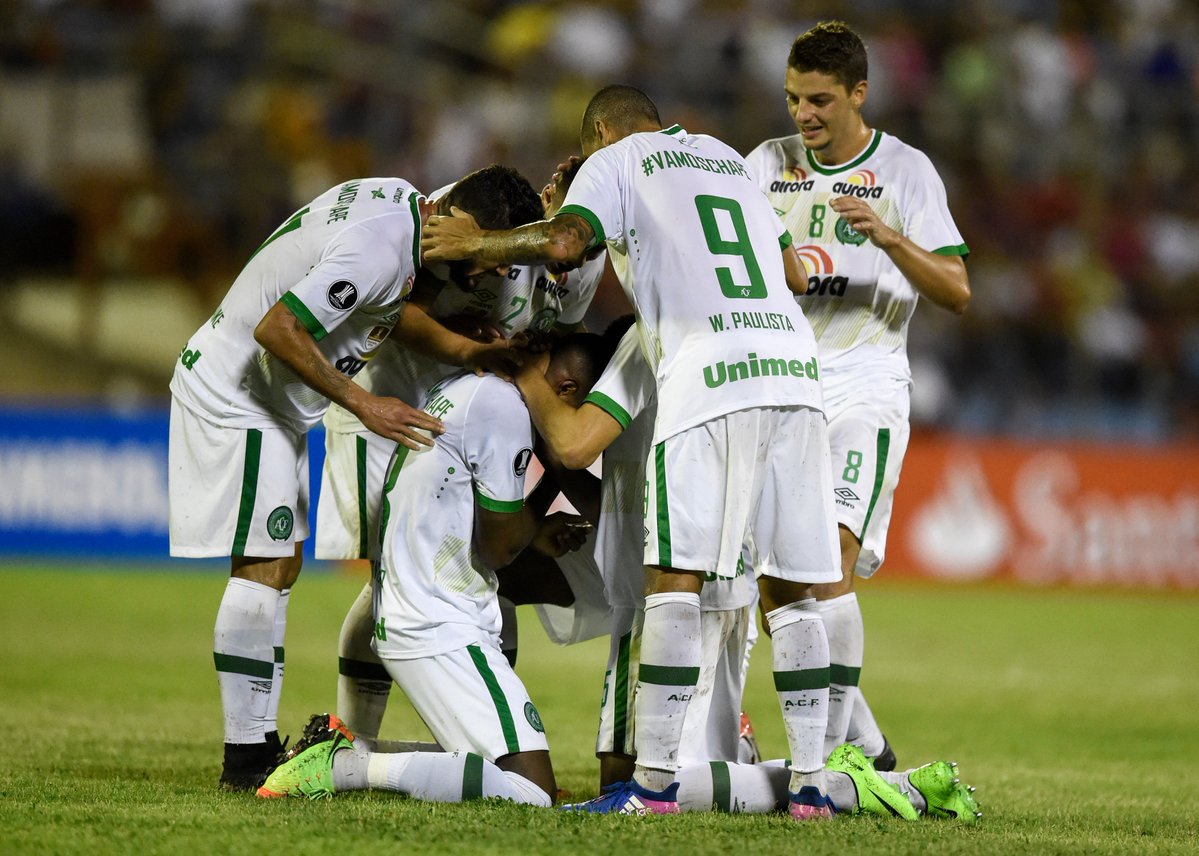 Cheers rang around the airport terminal as the Brazilian team disembarked, while children handed the guests of honor white roses.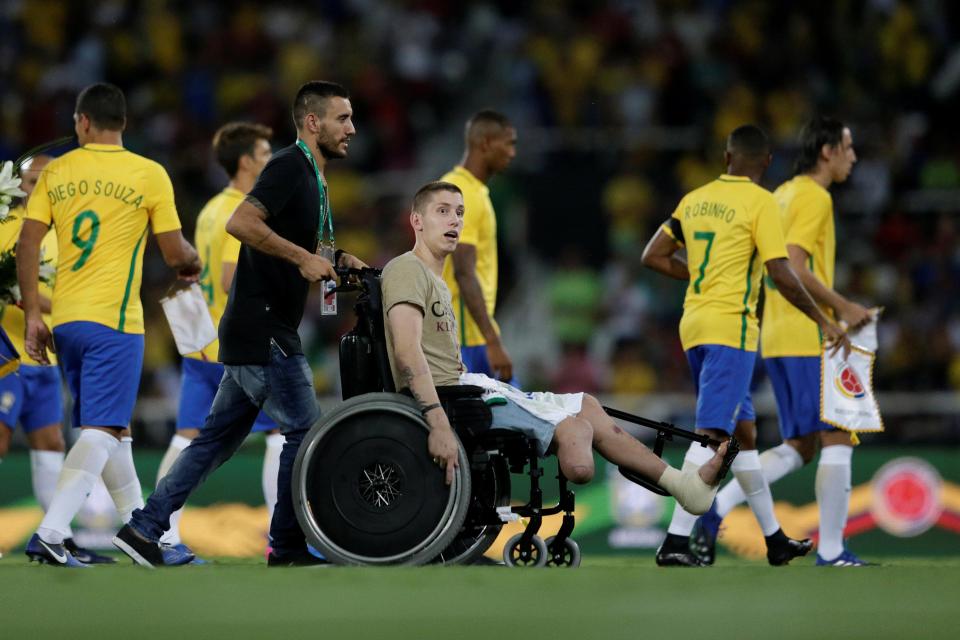 Medellin mayor Federico Gutierrez then presented the squad with medals in a brief ceremony.
Wednesday's match comes almost six months after the same sides were due to meet in the final of the Copa Sudamericana, South American football's second most important club trophy.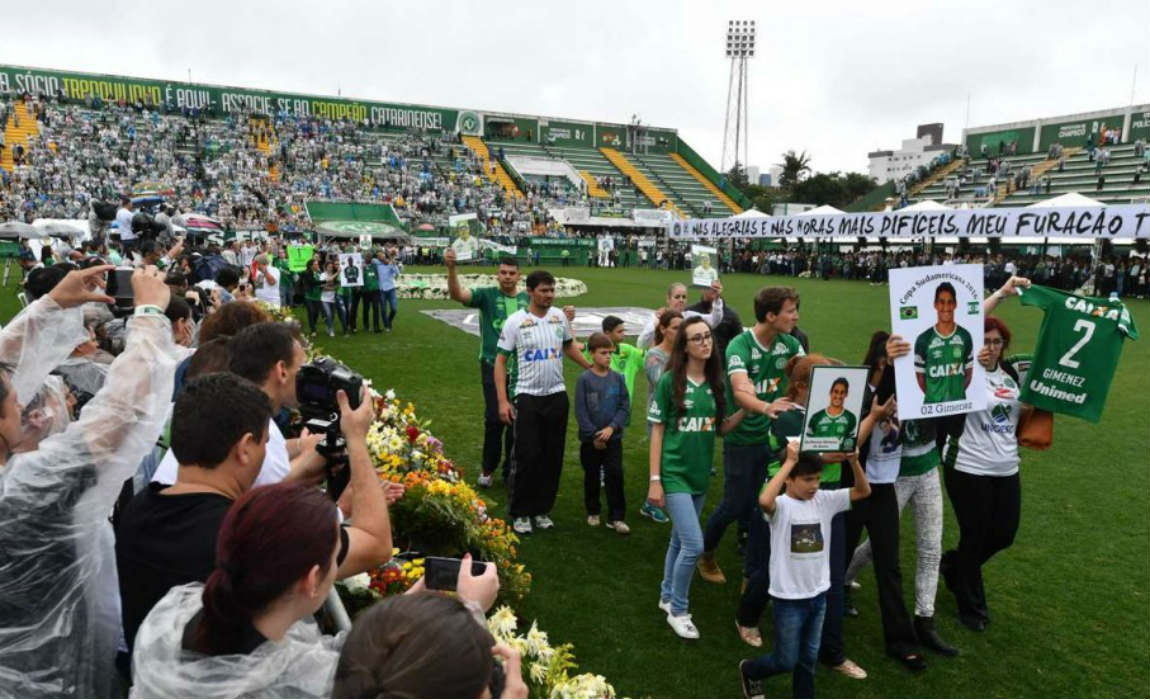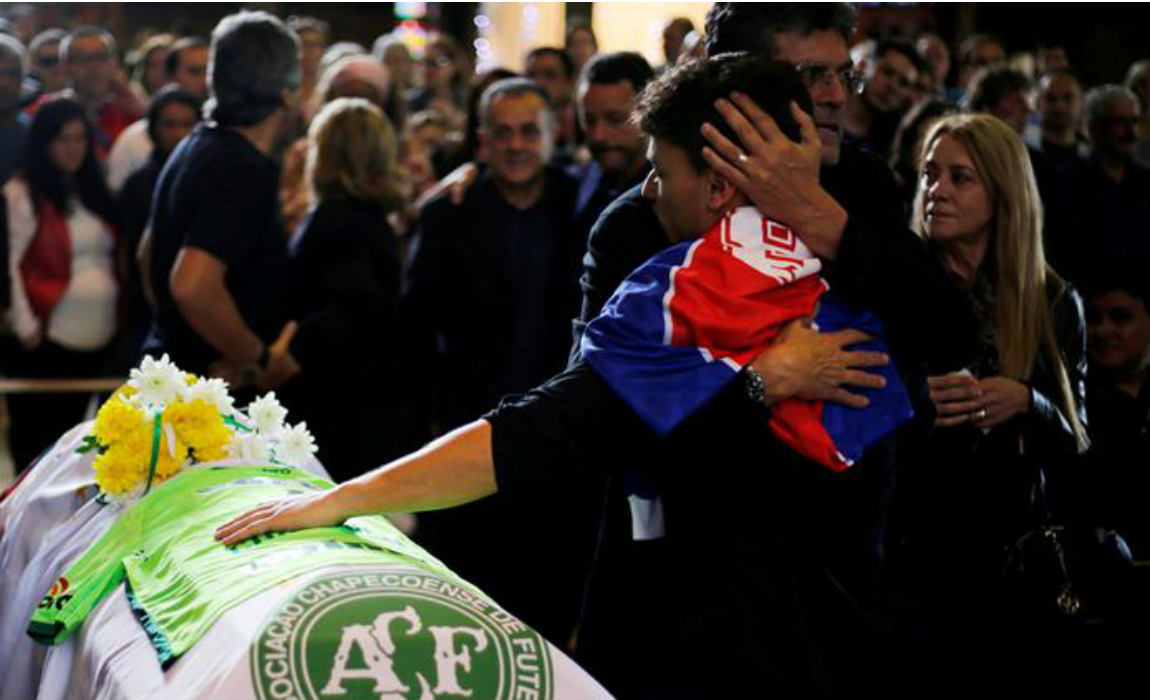 But tragedy struck two days before the scheduled first leg when the chartered plane carrying Chapecoense's squad ran out of fuel and ploughed into a mountain just before reaching Rio Negro.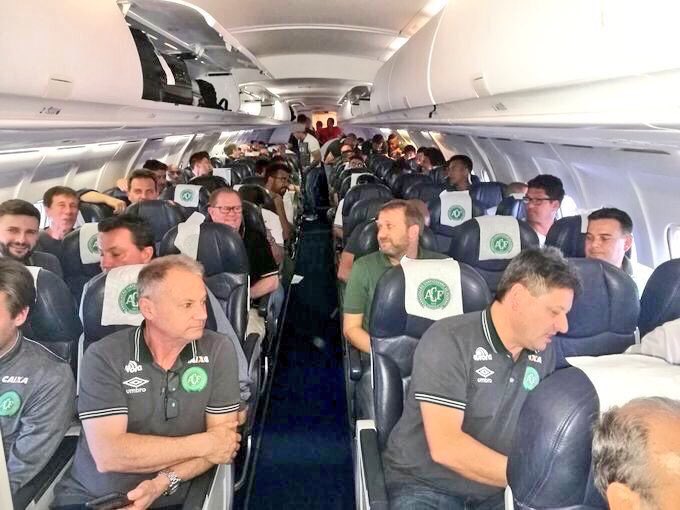 Seventy-one people died in the crash, including 19 Chapecoense players and all of the club's coaching staff. There were just six survivors.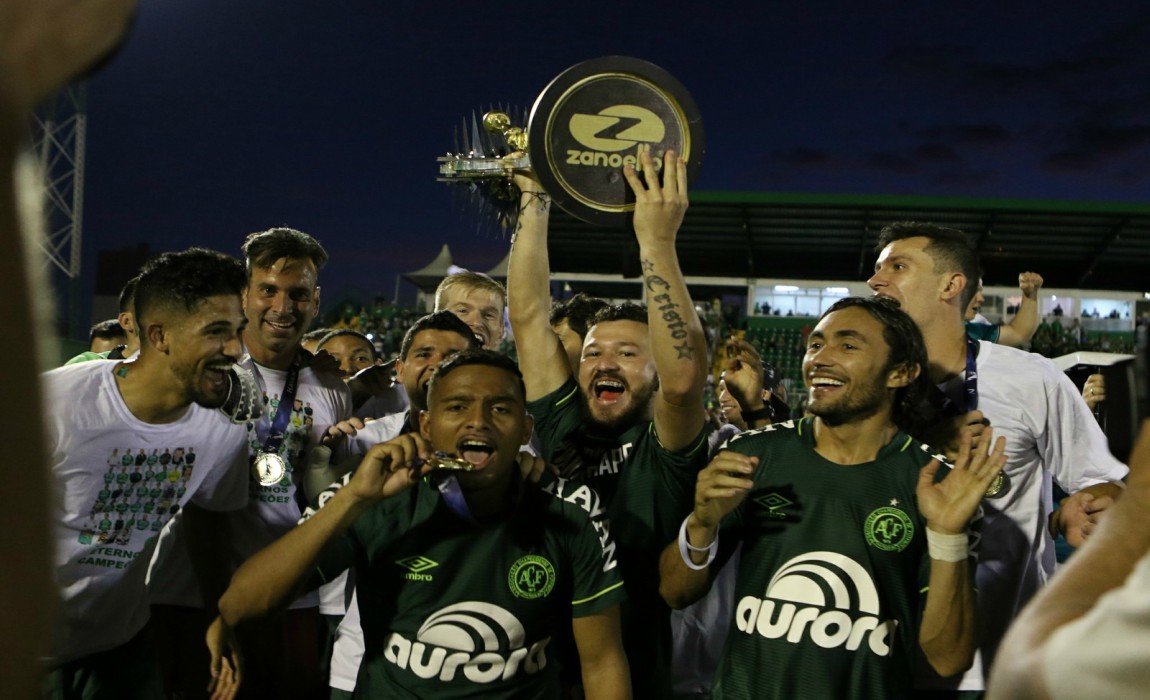 Chapecoense were later named the Copa Sudamericana champions at the request of Atletico Nacional.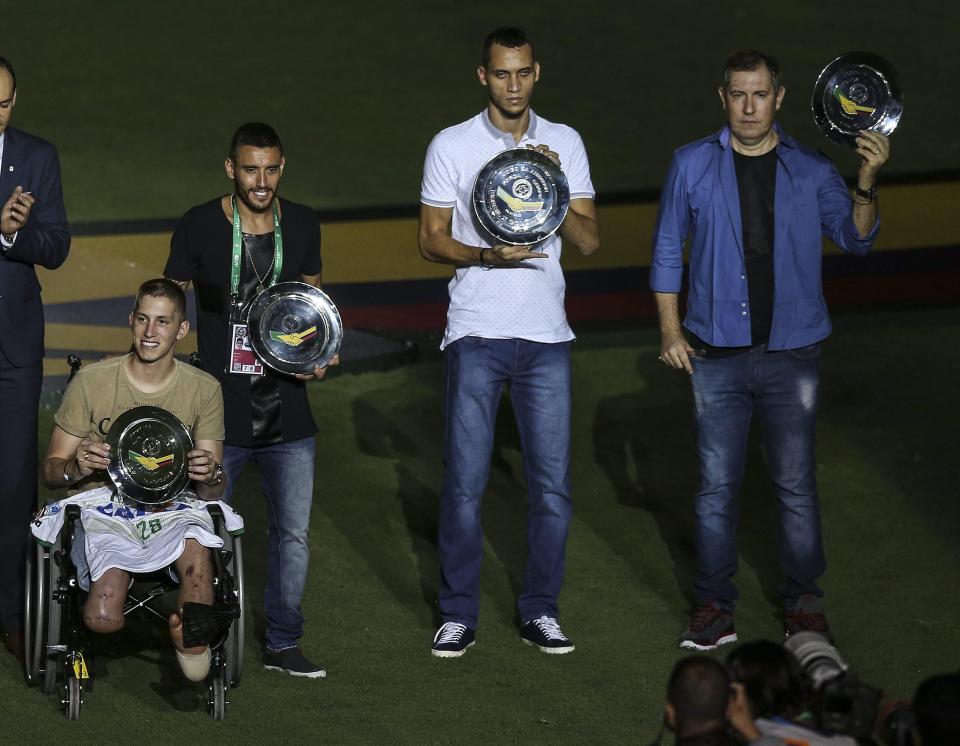 The Recopa Sudamericana is played annually between the winners of the Copa Libertadores and Copa Sudamericana.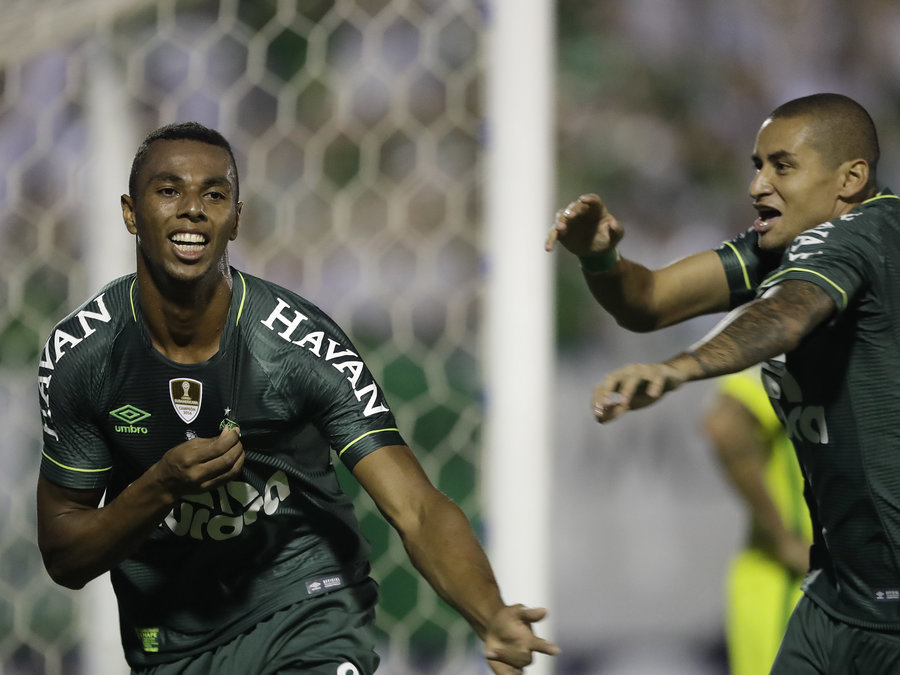 Chapecoense defeated Nacional 2-1 in the first leg of the Recopa final last month in the southern Brazilian city of Chapeco.