TeamViewer have replaced Chevrolet as Manchester United's primary kit sponsors from the 2021/22 season.
Manchester United had the iconic Chevrolet logo on their kit for 7 years. Their agreement with parent company General Motors was announced back in 2012, but the partnership came into play in 2014 when the Chevrolet logo replaced the 'Aon' logo.
The new deal that has been signed between Manchester United  and TeamViewer is set to be the most lucrative kit sponsorship ever in Premier league history.
THE DEAL BETWEEN MANCHESTER UNITED AND TEAMVIEWER
The new  five year contract  between Manchester United and TeamViewer  is  worth around £47million across five seasons – meaning the total value of the deal comes to a massive £235m.
This new agreement is the biggest sponsorship deal during the time of the pandemic. Where teams across Europe are struggling financially due to the lack of matchday revenues, Manchester United's commercial sponsorship team led by Ed Woodward have seemingly pulled off a masterstroke.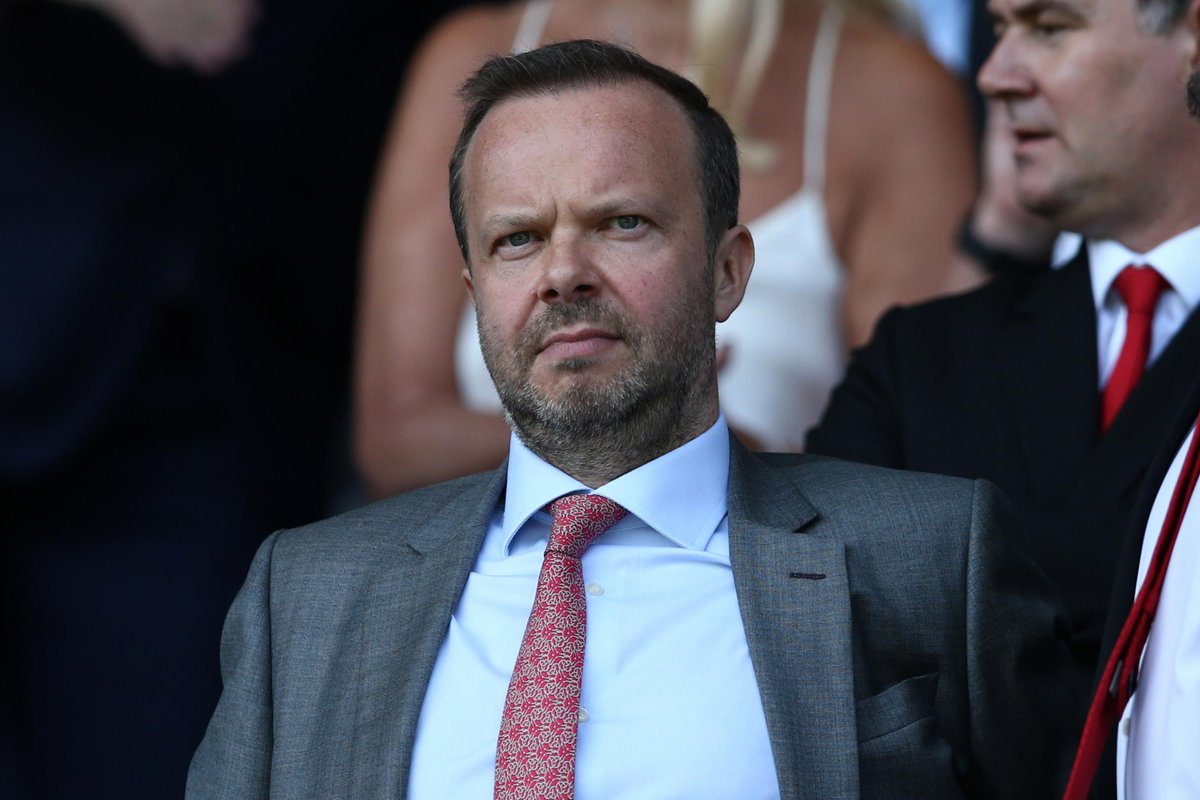 The new deal can only be rivaled by the kit sponsorship deal between Barcelona and Rakuten, which sits at an estimated mammoth of £47million. This makes Manchester United and TeamViewer's deal the biggest kit sponsorship deal in Premier League history.
Manchester United have announced a new five-year shirt sponsorship with technology company TeamViewer. Starts 2020-21 season. Replaces Chevrolet deal.

Similar to Barca deal with Rakuten, which was worth €55 million per year.

Described as biggest shirt-only deal in PL #MUFC

— Laurie Whitwell (@lauriewhitwell) March 19, 2021
Although TeamViewer is not a brand that is well known by football fans unlike Chevrolet. Their cloud expertise and the growing need of cloud based softwares during these testing times makes it a very logical deal. It might arguably help the club not only financially but it might help the club with online modern technological solutions in the times of the pandemic.
Two global winning teams united by a passion to connect and empower people all around the world! We are thrilled to become the Official Shirt Partner of @ManUtd ⚽↔️ 🌍 https://t.co/Rdv0tLxb5T #MUFC pic.twitter.com/5qmqfWaiuw

— TeamViewer (@TeamViewer) March 19, 2021
The little known German tech brand that was established in 2005, TeamViewer describes itself as a company that 'focuses on cloud-based technologies to enable online remote support and collaboration globally'. The software has been installed on 2.5billion devices worldwide, with up to 45million devices online at any given time.
In an interview with the Daily Mail Oliver Steil said: 'We are very excited about this partnership, as it will significantly expand our brand positioning and it will help us to market our comprehensive solutions portfolio to all customer segments globally.
Technology company TeamViewer become @ManUtd's sixth shirt sponsor. Signing a five-year deal, worth around the same £47m Barca get from Rakuten (55m Euros a year). Club can also get a new 'automobile partner' and are looking for a training kit sponsor.

— Simon Stone (@sistoney67) March 19, 2021
'With Manchester United and TeamViewer, two global winning teams join forces: Together as Team United we can bring the fan experience in the legendary Theatre of Dreams to a new level.
'We are extremely proud Manchester United picked us as a partner in their ongoing technology journey.'
The TeamViewer logo which is originally blue, will be etched on to United's red kit in white. After this the company statement on the deal read: 'The TeamViewer logo will be embedded into the fabric of the Club, emblazoned on their Shirt front. TeamViewer will not only stand at the sidelines during iconic moments in the legendary "Theatre of Dreams". We will be right there. On the field. With them. Connected.
TeamViewer logo is blue and white but will be modfied to just white on United shirts (for obvious reason). #mufc

— Samuel Luckhurst (@samuelluckhurst) March 19, 2021
'This partnership is based on a shared passion; connecting people around the world and bringing fans closer than ever before to the Club that they love.'
With United's performances on the pitch becoming consistent week on week, this deal will surely help the red devils to build on the progress they have made this season.
REACTION OF FANS
After this deal was announced many United fans had some priceless reactions on twitter, as many of them were confused 'who' or 'what' TeamViewer is.
In fact the tech brand is such an unknown quantity that Manchester United news on twitter did this:
What is TeamViewer? #mufc https://t.co/esh73Xdh08

— Man United News (@ManUtdMEN) March 19, 2021
Some of the Fan reactions from Twitter:
Thoughts on the new sponsor? #mufc #teamviewer pic.twitter.com/c8CajLzriK

— The United Stand (@UnitedStandMUFC) March 19, 2021
#mufc's new main shirt sponsor — TeamViewer. pic.twitter.com/SOyPkWcfXj

— ً (@utdrobbo) March 19, 2021
Manchester United kits with new sponsor: Team Viewer#MUFC pic.twitter.com/73rtqSH4Dl

— Fiair (@_Fiair) March 19, 2021
Doesn't look so bad IMO.🔴

It's better than Chevrolet anyway!😅#mufc pic.twitter.com/hZvZzqibwU

— WHF!🇾🇪 (🇩🇪) (@UtdWesleyy) March 19, 2021
At least our new logo shows how our midfielders play. #mufc pic.twitter.com/8fvwsFLRCL

— Matt Fuller 🔰 (@mattfuller5) March 19, 2021
https://twitter.com/ImmanuelOloo/status/1372895943637491712
#MUFC current shirt partner new shirt partner pic.twitter.com/anY0TTm5tZ

— 😷 (@Shishirsharma7) March 19, 2021
So this is how it will look…this is good imo…just a tint of blue….💯 Better than Chevrolet….#MUFC pic.twitter.com/tIx3bGOdeJ

— Vishy (@vishy_united) March 19, 2021
I'm sure the teamviewer deal with #MUFC is great.. but let's all be honest. We all want this don't we? pic.twitter.com/gPBLYr7THx

— Dan (@albion85) March 19, 2021
"We pass sideways"#mufc pic.twitter.com/ZeSzqdNFqM

— WILF #GlazersOut 🔰👊🏾 (@Ucheguccigoo2) March 19, 2021