The season is 2017-18. Leeds have been in the purgatory of the Championship, the second division, for nearly 15 years now. A 13th-place finish in the 2017-18 season ensures that the streak of Championship appearances is set to increase. Then, a revolution takes place, an Argentine revolution, led by a "madman", led by Marcelo Bielsa. After a couple of heartbreaks, a collapse for the ages, and an unrelenting drive for success, Leeds were in the promised land of the Premier League again for the 2020-21 season. Marcelo Bielsa, "El Loco", meaning "The Crazy One", had the whole of Yorkshire going "Loco".
WE ARE BACK!!! @PremierLeague

— Leeds United (@LUFC) July 17, 2020
The streak of success and overachievement would continue. Leeds would finish 9th in their first season back in top-flight after 17 years. What followed this season has perplexed the onlookers.
After another heavy defeat, this time losing 0-4 to Tottenham, Leeds sit on the brink of relegation. Sitting 16th, they are just two points off relegation places. 18th-placed Burnley are surging in form and have two games in hand. The team from Yorkshire have just made an ignominious record of being the first side in PL history to concede 20 goals in a calendar month.
Leeds United can confirm the club have parted company with head coach Marcelo Bielsa

— Leeds United (@LUFC) February 27, 2022
In normal circumstances, this form would be cause for the sacking of the head coach. However, at Leeds, the circumstances are anything but normal. Going by the reaction of most Leeds fans, and the outpouring of support for Marcelo Bielsa, it seems like the fans know it too.
A rampant injury bug
At one point in the season, Leeds had as many as 12 players out with injuries and suspensions. Bielsa's sides have been historically fit to sustain his high-octane style. However, this season, the injury bug has refused to let go of its grip on the Peacocks.
Any team would suffer if their key player/players were unavailable. This situation has been dialled up to extreme at Leeds this season.
The whole spine of the team, in every department, has been unavailable. Liam Cooper in defence, Kalvin Phillips in midfield and Patrick Bamford in attack have seen extended time on the sidelines, with the latter two already missing 13 games, with no light seen at the end of the tunnel as yet.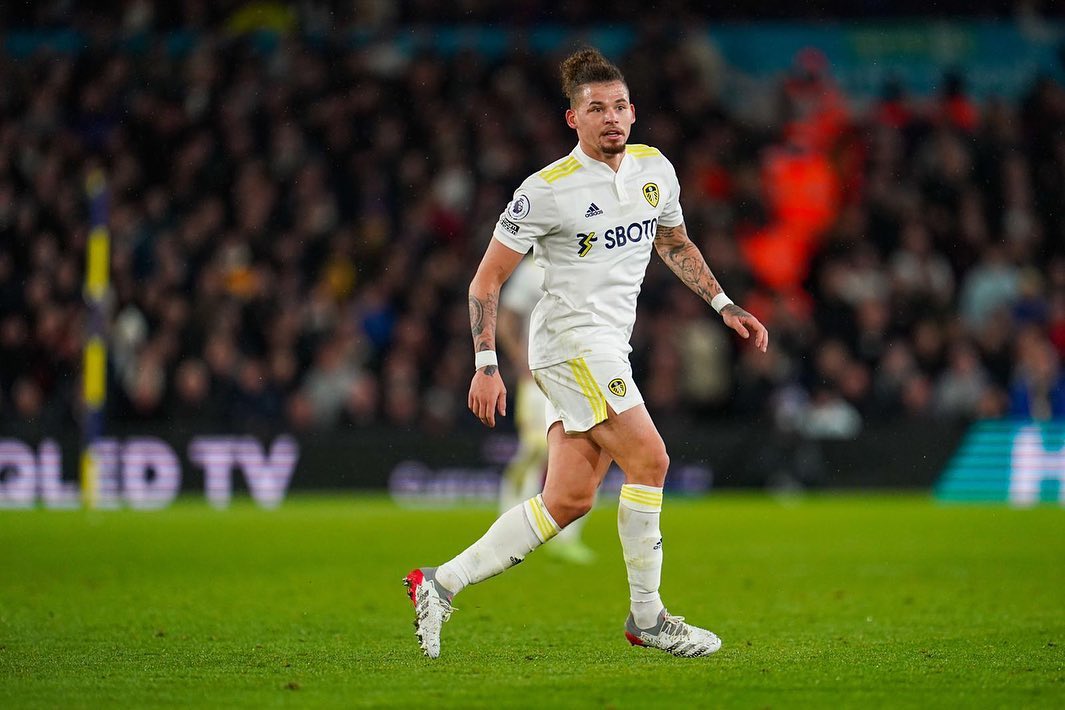 The situation has been exacerbated by the stop-start seasons of youngsters. Marcelo Bielsa prefers to keep a small squad so the young players get plenty of playing time. This season, even the young players have been bitten by the injury bug. Talented youngsters like Shackleton, Gelhardt and Greenwood have all taken a step back in their progression this season due to injuries.
While other teams had their squads ravaged by COVID, resulting in postponements, Bielsa's Leeds had to field some teams in which many names were unrecognizable to most fans. Unsurprisingly, suffering heavy losses with young players served to dampen their enthusiasm as well. It is notable that Leeds didn't look like relegation favourites before that dreaded stretch in December where their paper-thin squad was thrashed by Man City and Arsenal.
So far this season, Leeds have suffered injury/absence to:

Robin Koch
Diego Llorente
Pascal Struijk
Luke Ayling
Junior Firpo
Kalvin Phillips
Adam Forshaw
Raphinha
Patrick Bamford

Despite this, Marcelo Bielsa's team are just three points off the top half of the table.#LUFC pic.twitter.com/wxclblyd7u

— bet365 (@bet365) November 30, 2021
Leeds' fixture against Arsenal was nearly turned into a farce. Due to the glut of injuries, Leeds United could only have a substitute bench of eight players, all of whom were unrecognizable names from the academy. What followed on that night on 18th Dec was a humbling by an Arsenal team who later successfully applied to get their games postponed despite having lesser unavailable players than Leeds had that day.
Wedded to his principles
There aren't many managers who polarize the footballing world quite like Marcelo Bielsa. His devotion to his playing style is romanticised by many, while others dismiss it as a lack of pragmatism. The latter crowd has certainly been vocal this season.
The Bielsa years will go down as a magic, exceptional era at Leeds despite the struggles this season. The strongest connection between a club and a fanbase you'll ever see.

Football being what it is, nothing's immune from results. But it was the ride you didn't want to get off.

— Phil Hay (@PhilHay_) February 26, 2022
Despite being all at seas defensively, Marcelo Bielsa has refused to tinker with his philosophy or play with more protection. While a fully-fit Leeds United had the ability to engage in a goalscoring fight, this season has laid bare the limitations of that style.
Sorry that Bielsa appears to have gone. Some of the football his Leeds team played before this season was breathtakingly beautiful. As a late convert, it made me realise why so many worshipped him as a coach.

— Oliver Holt (@OllieHolt22) February 26, 2022
With an injury-struck side, opposition attacks have had a field day against Leeds, with Liverpool recently hitting them for six, United scoring nine in their two fixtures against them, and City hitting them for seven in a game. While this undoubtedly looks bad, the question arises, can any manager get good results in these circumstances? That's where Jesse Marsch comes in.
Marsch might not be the answer
Generally, a team is in the relegation zone because of their inability to stop leaking goals. Managers like Roy Hodgson, Sam Allardyce, Mark Hughes and Tony Pulis have made careers out of strengthening the defense first and foremost. The formula almost always brings results short-term.
Having said that, Leeds United's choice to go for Jesse Marsch at such a critical juncture of the season is a curious one. The last time Jesse Marsch was at the touchline, his RB Leipzig side was underperforming and conceding goals to strong teams at an alarmingly high rate. A 6-3 loss to Man City and a 1-4 loss to Bayern comes to mind. Marsch left Leipzig after just 23 games, recording 9 wins and 10 defeats in those games. Domenico Tedesco has that same side on the cusp of UCL qualification, with four wins in their last five games.
Jesse Marsch is…such a risk for the situation Leeds are in. https://t.co/CSYMajyqjj

— Scott Saunders (@_scottsaunders) February 26, 2022
Defensive organization has never been the strong point of Jesse Marsch's sides and it's the defence of Leeds that needs the most, and urgent work.
While the thinking behind Leeds' decision is understandable- the playing philosophy of both Marsch and Bielsa stems from an intense, high-pressing style- the merits of replacing Bielsa with Marsch are questionable, considering the situation Leeds find themselves in.
Furthermore, there is an argument to be made that even if Leeds do get relegated, Bielsa's experience of navigating the Championship would be valuable. Therefore, the mitigating circumstances around Leeds this season, the suitability of Marsch as a replacement and the critical juncture of the Leeds season might make the decision to part ways with Bielsa an unpopular one. After all, nobody in Yorkshire would like a reset on that 16-year cycle spent in the Championship.