After a disappointing defeat against Villarreal in the Europa League final on Wednesday, Rashford next appeared in a surprise virtual meeting-cum-interview with former US President and Nobel Peace prize winner Barack Obama ahead of the footballer's self-help book launch.
The Zoom call was organised by publishers Penguin and attracted thousands of viewers who are inspired by both Marcus and Obama for their journeys to reach and accomplish what they have.
Rashford and Obama discussed the impact of young individuals on society in virtual meeting. During the meeting, Obama praised the Manchester United forward multiple times for his achievements in the field of social service and bringing change to society. Obama hailed the 23-year old and said —
"Marcus, I think, is way ahead of where I was when I was 23. I was still trying to figure things out."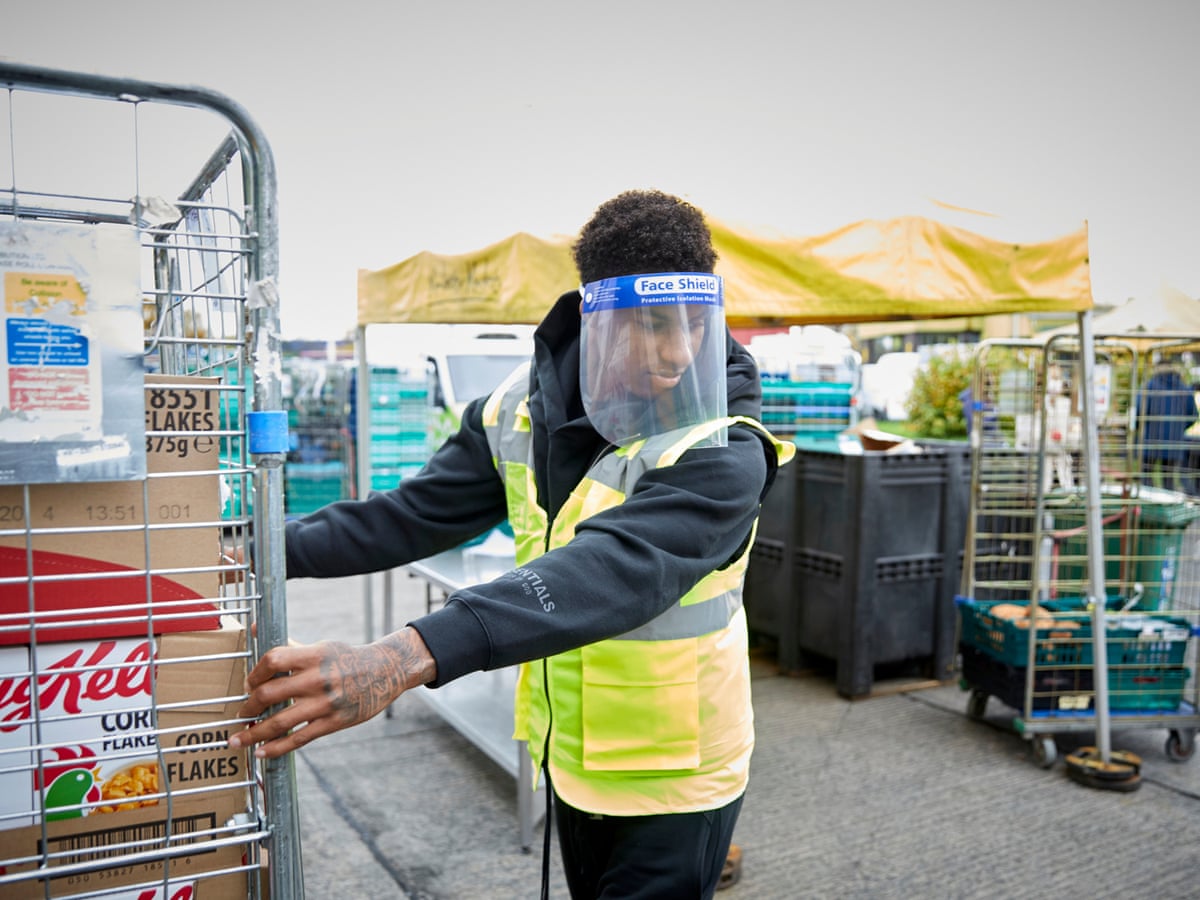 During the coronavirus pandemic last year, Rashford started a campaign to tackle child food poverty in the UK which led to 1.7 million vulnerable children getting supported by the government through a £500 million scheme.
Rashford was later awarded an MBE for his services to vulnerable sections during the COVID-19 pandemic in the UK.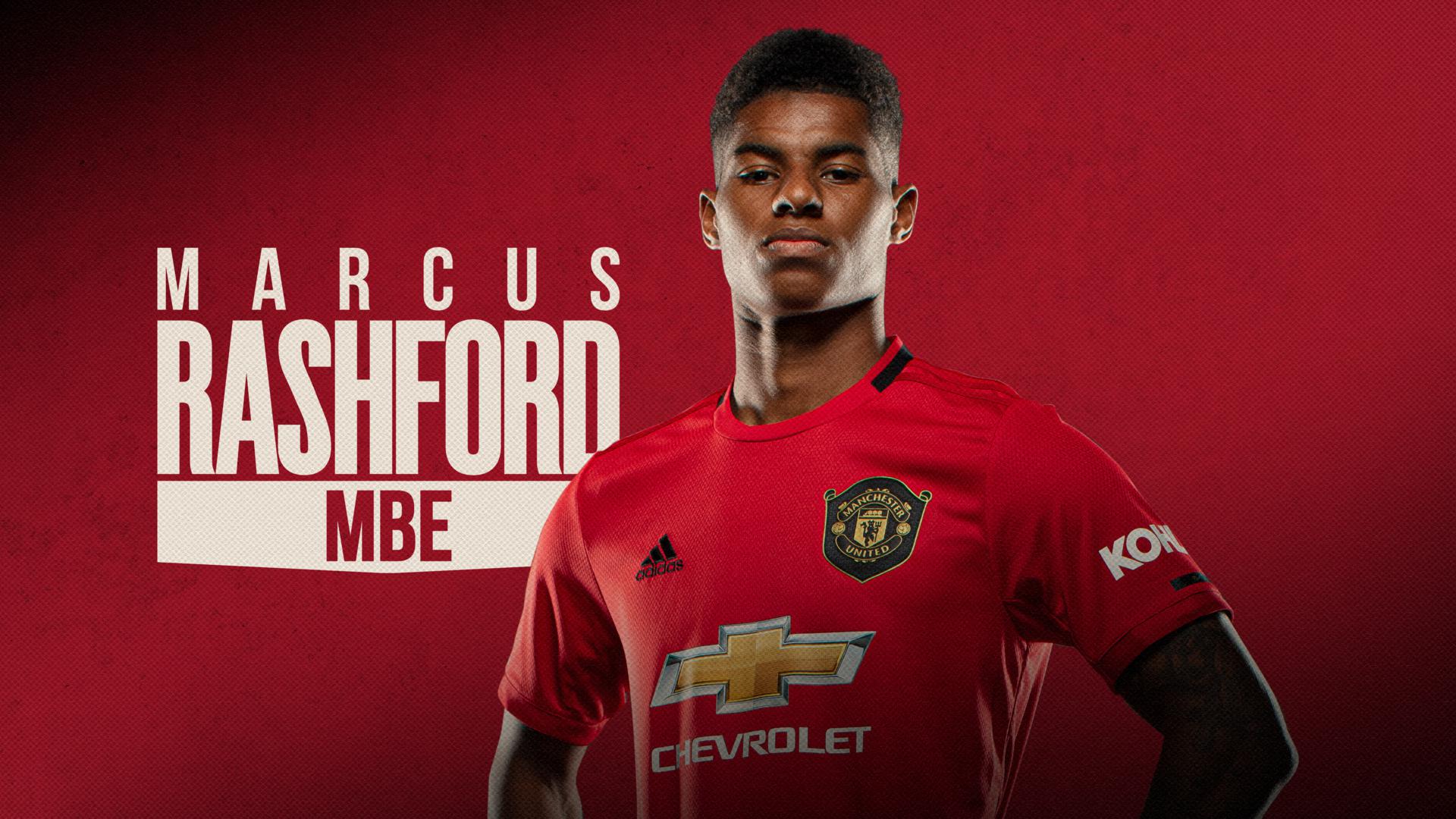 He has been quite vocal about various issues including racism, and he has done that while being at the prime of his game, helping his team in every way possible.
WHAT WAS SAID IN THE MEETING?
Rashford and Obama discussed the impact young people can create on society and talked about the positive change being seen around the world.
"They're already making changes and being positive forces in their communities. Even if you do something positive on a small scale, that's making a difference, and it's the accumulation of people doing positive things over time that makes us a little bit better with each successive generation," said Barack Obama.
OBAMA ALL PRAISES FOR RASHFORD
Obama appreciated Rashford for becoming a great example for future generations by giving back to the society when it was in need while also following his passion and childhood dream —
"What is clear is that we all have different paths to serve. I think Marcus is a good example of somebody who is passionate about a sport, excelled in it, it gave him a platform and now he is looking for new challenges, while still being one of the best in his sport. What I tell young people is that whatever chosen profession you have, you still have the capacity to give back"
Rashford is known for his efforts towards the betterment of his community and to make sure he provides in his best capacity what he would have wished that he had when he was younger. Obama acknowledged these efforts of Marcus and said —
"From what I've read about what Marcus is doing, he's taken his own experience and realised that – Well, look, I've now been blessed. I now have the good fortune of being this prominent footballer and people pay attention to what I say. How do I give back? How do I take what I know about living in modest means, not having enough to eat all the time and there are kids who are feeling the same way, what can I do for them?"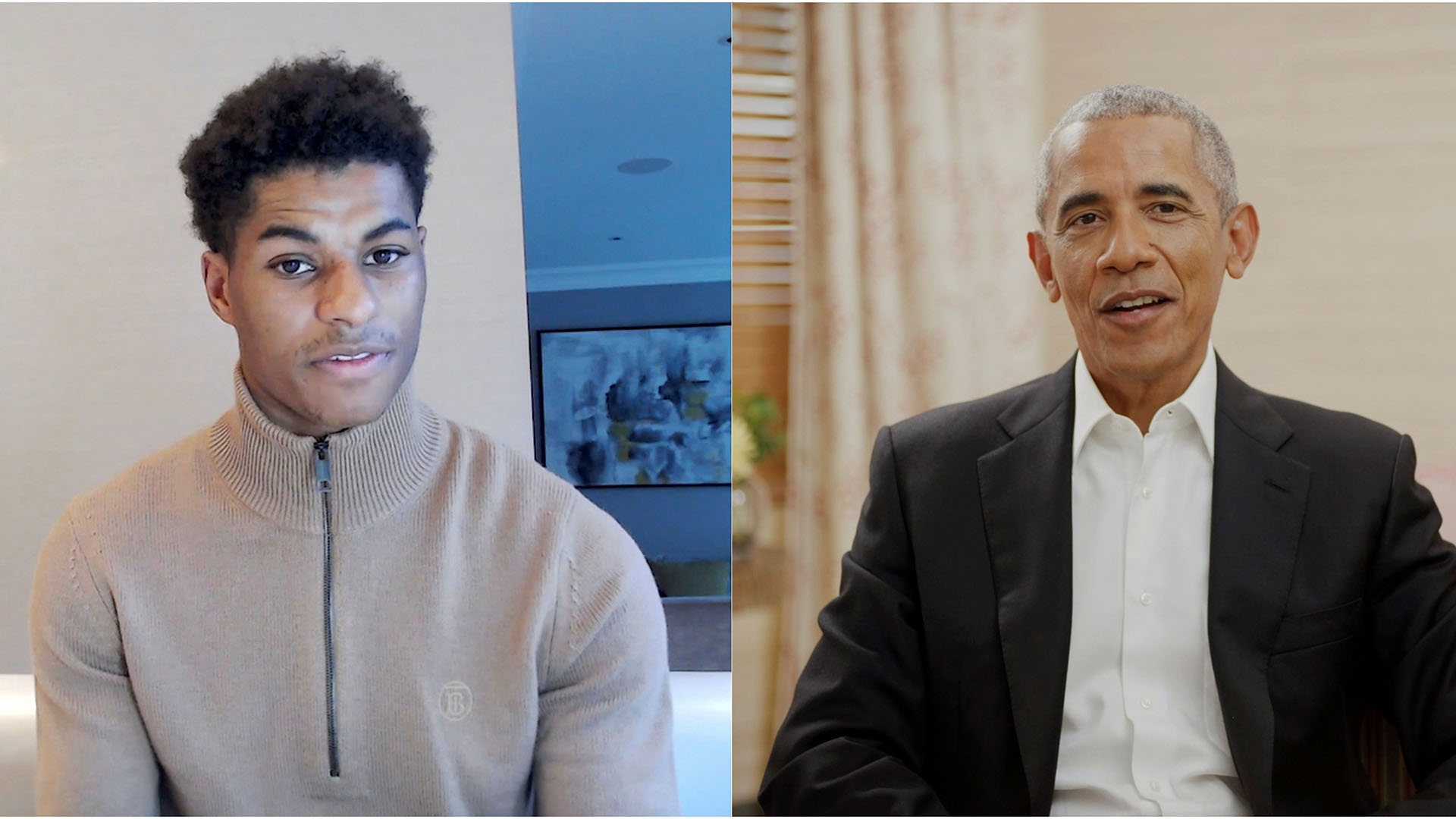 Rashford shared his experience of becoming a star at a very young age with the 44th US President.
"For me being in the sport, I knew my life could change very, very quickly, and if I knew I wasn't mature enough or at a certain level in my own head, then it makes fame and bits like that even more difficult to cope with," said the 23-year old England and Manchester United player during the meeting.
YOUTH KEY TO CHANGE
Obama highlighted that the youth is the key to bringing change in society and the power they hold, "I see in the younger kids that they are a lot more confident, they speak a lot more freely," he said.
"And I just want to promote that really. Protecting the next generation, and what I mean by that is let's give them the voice that they actually have because a lot of the time, they do have a voice but they don't understand how powerful their voice is and how powerful their opinions are," said the 59-year old former US President.
"So a lot of the time, I'm just there to listen, and I always try to make changes and try and do things that my community wants just to give them a little push in the right direction. I genuinely feel like if you give someone a helping hand, at a young age, they'll go on to do things even they didn't think or believe was achievable to accomplish," he added.
CONVERSATION WITH OBAMA SURREAL!
Rashford and Obama were all praises for each other during the meeting which was shared by Penguin publications on Friday. Rashford later told he was in awe of the former US President and " when President Obama speaks, all you want to do is listen."
He called it a "surreal" experience to have a one on one conversation with Obama, pointing out that many of their experiences as children that shaped them were quite aligning and helped them become leaders in their own way.