Chelsea winning the Champions League last night meant history was created for Christian Pulisic as he became the first American to ever lift the trophy. Chelsea defeated Manchester City 1-0 in an all-English Champions League final courtesy of a first-half goal from Kai Havertz.
A young generation of upcoming American talent has swamped the top European clubs and what once looked like a distant dream is now a reality for Christian Pulisic. He did become the first to reach the milestone, but the talent and potential his compatriots have shown across Europe mean he was just the first of many.
As Americans across the globe celebrate this amazing feat, we at FootTheBall, bring the potential American players to follow in Pulisic's footsteps in the coming years.
SERGINO DEST
The 19-year old right-back was eyed by Bayern Munich and Borussia Dortmund before Barcelona finally bought him from Ajax in October last year for a sum of approximately €25 million including add ons.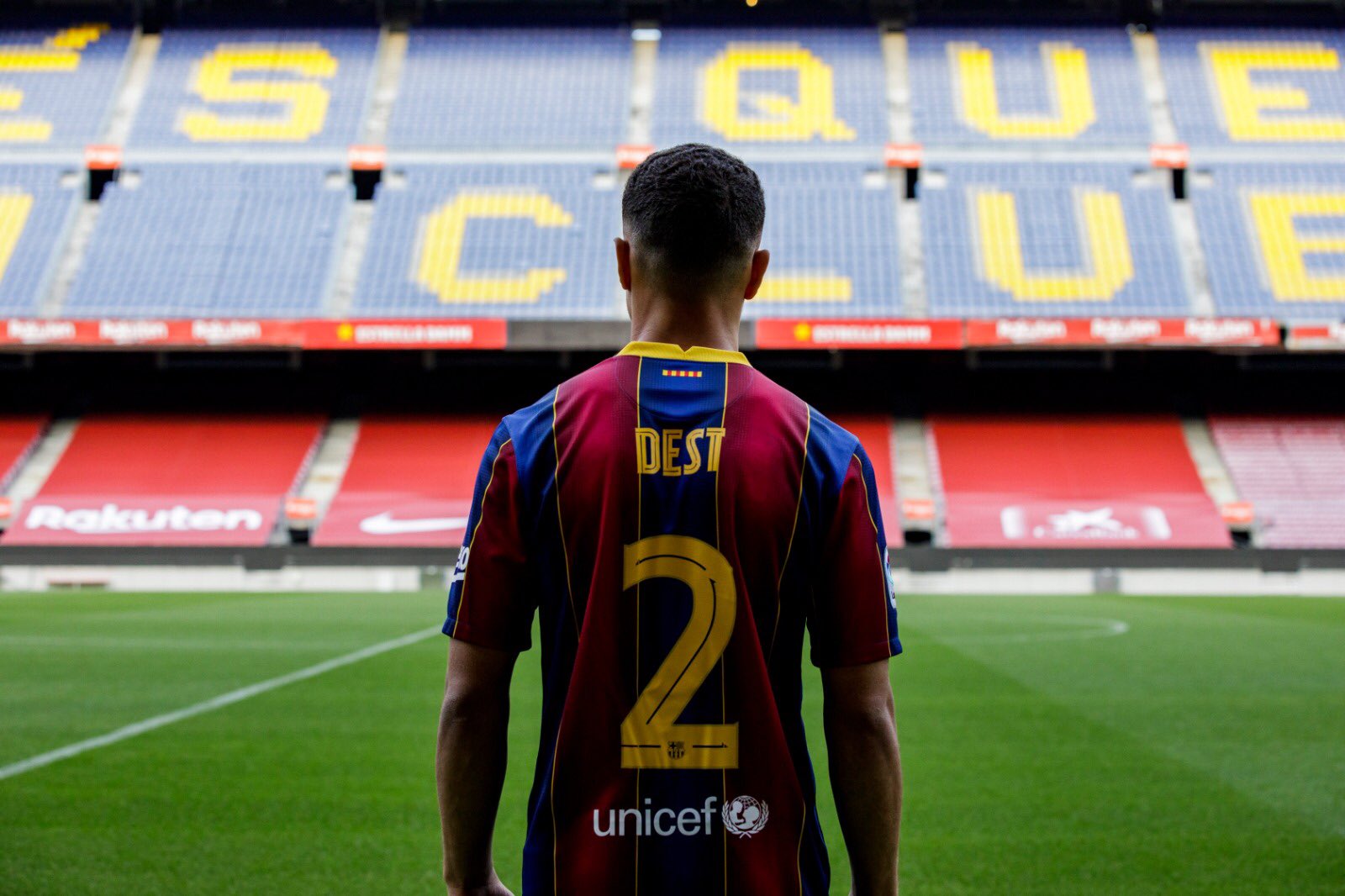 Dest has been tipped to be the next big thing in American football and playing for Barcelona is definitely a great beginning. He was bought to fill the place of Nelson Semedo following his departure and as a long-term replacement for Dani Alves.
His performances have shown signs of a proper modern-day full-back which primarily include attacking traits such as passing, ball carrying, pace and crossing. Defensively too, he has been good enough for Barcelona, winning 48% of his tackles in the league.
He still needs to find his feet in the defensive half but with the defensive midfielder ready to fill up for him on counters in Barcelona's usual gameplay, he can freely move up the right flank and provide an attacking option to the team. He has a brilliant passing accuracy of 90% this season and a dribbling success rate of 48%, which fair enough for a fullback.
Sergino Dest also had the most successful dribbles for Barcelona (5) during El Clásico.

42 of his 44 passes were successful. Dest recovered 6 balls and only committed 1 foul. [OPTA] pic.twitter.com/YNxXeRspdr

— USMNT Only (@usmntonly) October 25, 2020
Dest has already debuted in the Champions League while making his mark on the scoresheet as well this season. Barcelona is looking to reinforce their squad desperately to challenge for the competition next season and Sergino Dest is likely to play a major part in it.
WESTON MCKENNIE
McKennie has been a crucial part of the Juventus team this season, making 46 appearances across all competitions. Versatility is one of the most positive traits about the 22-year old. Usually a midfielder, McKennie has also shown his brilliance in both attacking and defensive duties, both at Schalke and Juventus.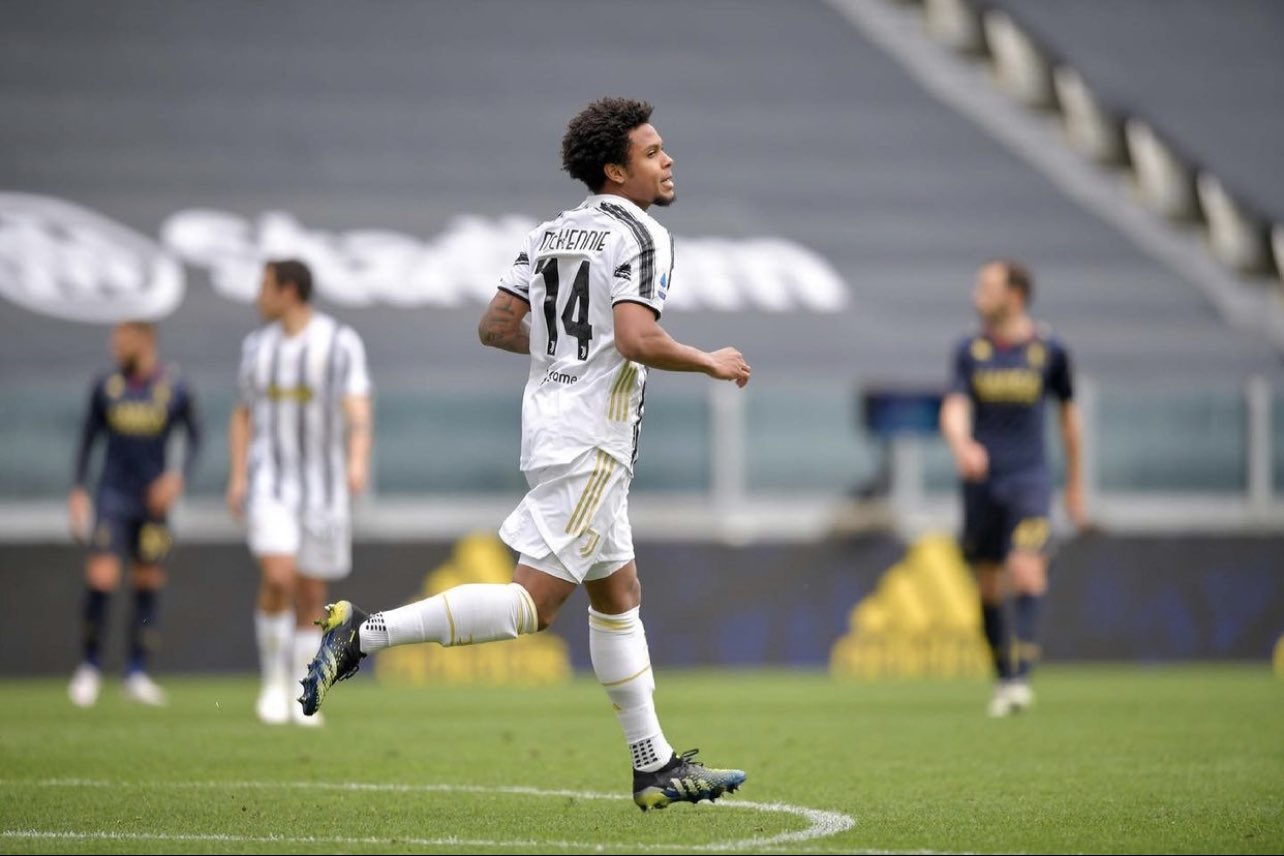 Being an American football player since childhood and only changing sports after his father moved to Germany, McKennie naturally brags about the physical presence on the field.
His style of play usually thrives on off-the-ball action and defensive work rate but his recent performances have shown his ability on the ball as well. He scored important goals for Juventus in an overall poor season while his defensive actions have earned praise across the board. McKennie makes approximately 1.8 tackles while intercepts 1.5 opposition passes per 90 minutes. He has a great set of passes, completing 90% of short and 75% of long passes.
With Allegri returning to the Bianconeri, he would aim to finally lift the Champions League trophy having lost two finals in the past with Juventus. McKennie might be a key piece in Allegri's jigsaw unless the board decides to offload him to generate revenue and balance the books.
4 – Weston #McKennie (4) is the best American scorer in SerieA's history, overtaking Michael Bradley (3 goals). Weston.#JuventusCrotone #SerieA pic.twitter.com/nZaXul6KjV

— OptaPaolo 🏆 (@OptaPaolo) February 22, 2021
The 22-year old is eyed by top English clubs and might as well return to Germany if he is to leave, either way, he is one of the most likely to win a Champions League and fulfil the European dream.
TIM WEAH
Son of former Monaco and Milan player, a Ballon d'Or winner, the only African to win the Ballon d'Or, and the incumbent President of Liberia George Weah. Timothy started his career at his father's previous club PSG, but the signings of Neymar and Mbappe made his chances of making the first team fairly difficult.
🇺🇸 "What you believe, remember, you can achieve." – Tim #Weah 💪 #LOSC #USMNT pic.twitter.com/MjYnzItYNT

— LOSC (@LOSC_EN) August 26, 2020
He spent a season off at Celtic but couldn't make his place permanent with the change in management. At Lille, his current club, he spent the first season on the sidelines because of issues in his hamstring. At 21, Timothy has gained a lot of experience despite not playing enough first-team football due to various reasons.
He won the Ligue 1 with Lille this season, scoring three goals in 28 appearances, mostly off the bench. Despite the lack of playing time, his talent has been widely appreciated by his coaches. His lethal pace and ball-striking ability make him a dangerous prospect.
With Lille looking a serious side, ending PSG's monopoly in the French top-flight, they might be European title challengers in the coming seasons. Timothy Weah is predicted to have his breakthrough season next year and if he can stay injury-free, he might help Lille in their pursuit of European glory.
GIOVANNI REYNA
The 18-year old is the son of former footballers Claudio Reyna and Danielle Egan. Currently playing at Borussia Dortmund, he has shown great potential to play in an attacking midfielder role as well as both wings. Dortmund signed him to their youth academy as a 17-year old and took less than a year to make his mark on Die Borussen.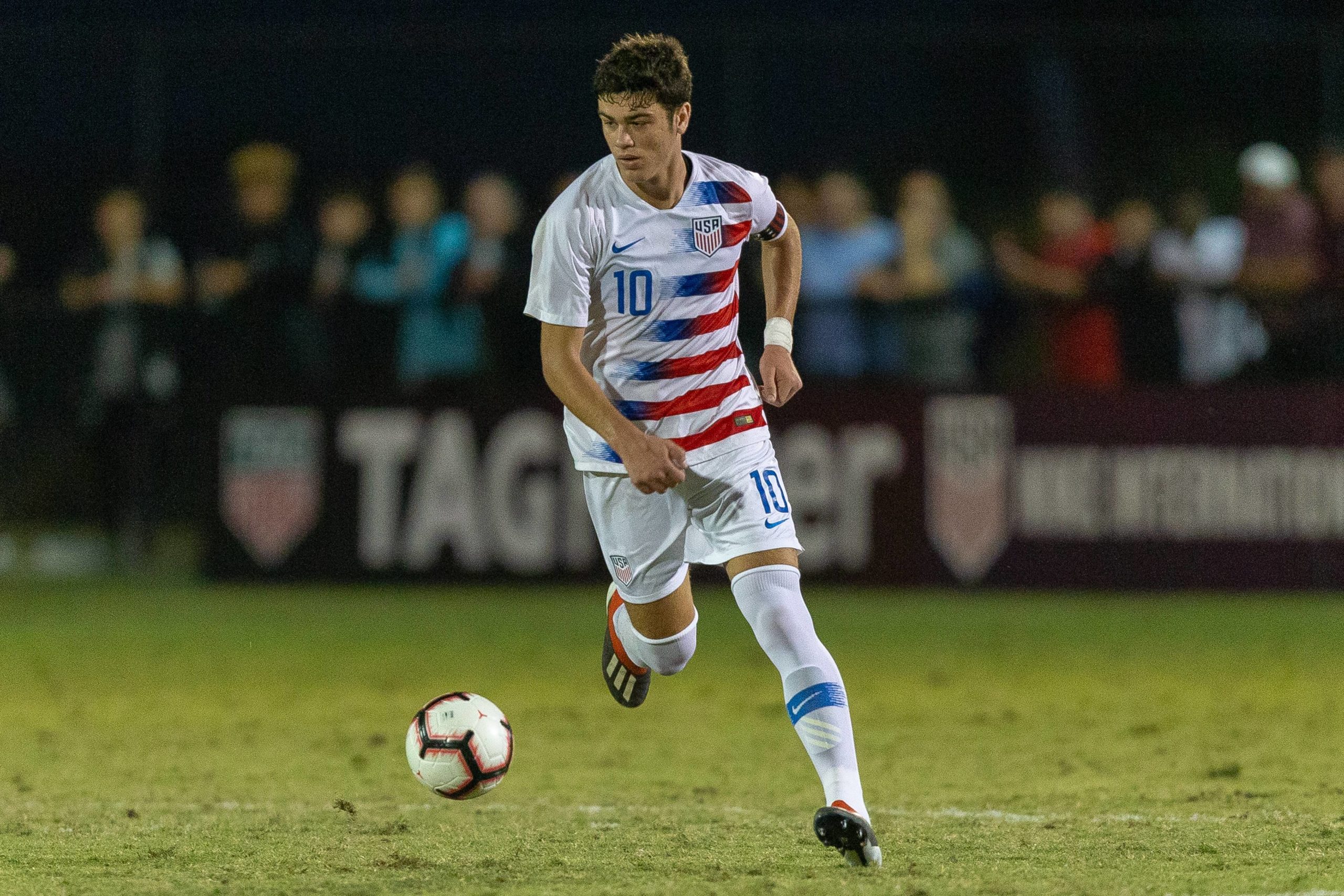 Reyna registered four goals and five assists in the Bundesliga this season in 1900 minutes of game time. The numbers don't show his true skillset which is still at the developing stage. He has shown glimpses of being a top-class dribbler with a vision unbelievably good for a player of his age. Reyna completed 83% of passes attempted while his dribble success ratio stands at nearly 60%, significantly high compared to average attacking midfielders.
Reyna has been linked with Real Madrid and Manchester City in the past but Dortmund look to keep hold of him for a couple more seasons and work on his development. His preferred position is still in doubt, but a central role behind the striker looks most suitable for his profile.
He made eight Champions League appearances this season and is gaining the experience to play at the highest level step by step. It won't be a surprise if he follows Pulisic's footsteps and wins a Champions League title in the coming years with either Dortmund or any of the top clubs in the queue to acquire his services.
TYLER ADAMS
Another budding American talent in Germany is Tyler Adams, currently playing for RB Leipzig, the 22-year old is a defensive midfielder who can also play as a right wing-back in an attacking role.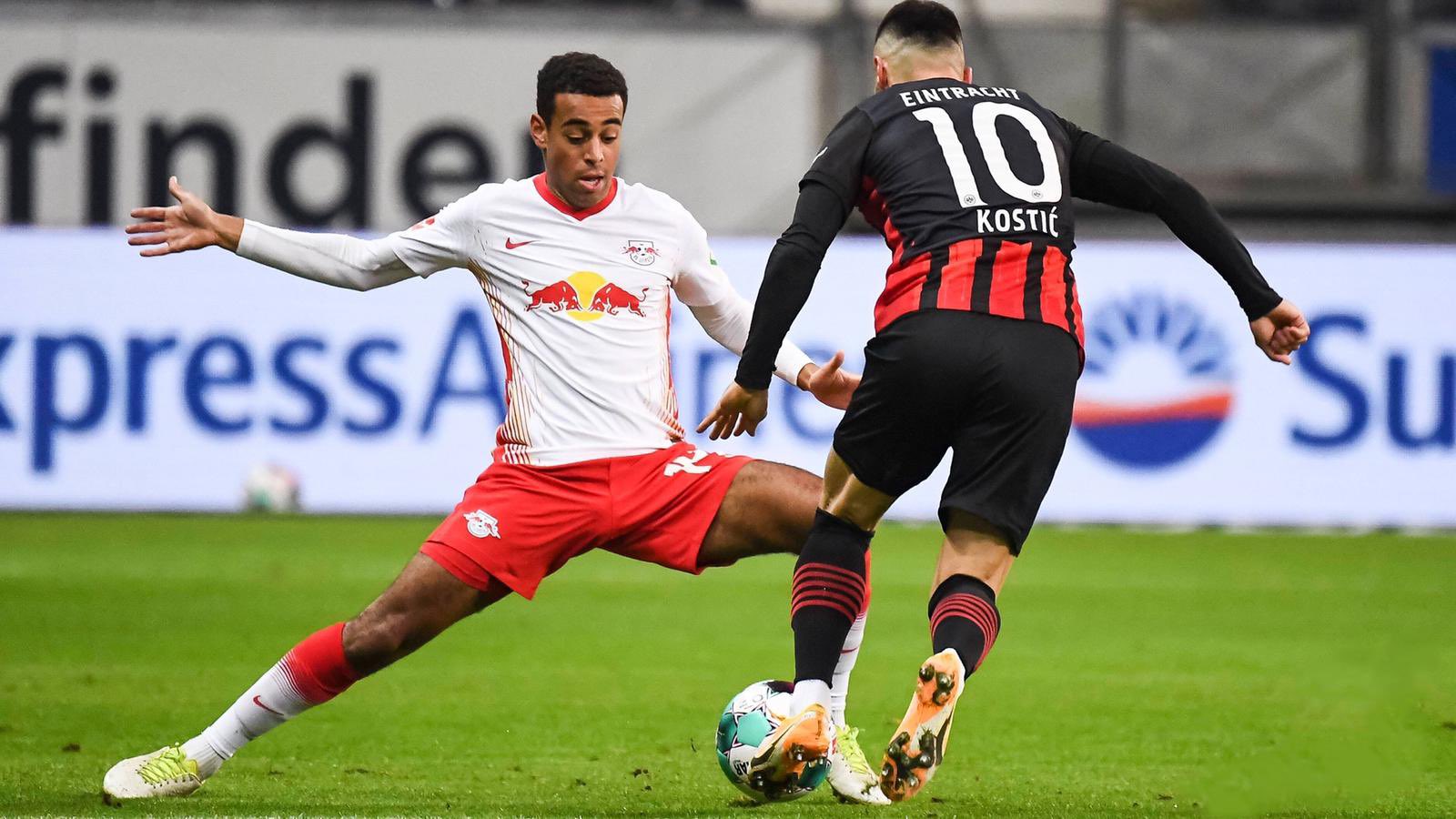 He is known for his strength in aerial battles despite not being the tallest player around, while his passing has also been a topic of praise. On average, Adams wins 60% of his aerial duels while his passing success ratio stretches past the 85% marker.
He is also used as a full back at times because of his blasting runs forward that split opposition defences. His dribble success rate is 55%
He finished the season trophyless, losing a cup final to his compatriot Gio Reyna's Dortmund while finishing second in the league to Bayern Munich. Leipzig has a talented squad full of young and exciting players who may as well rise up to the challenge in the coming years and earn European recognition and trophies.
CHRIS RICHARDS
The 21-year old centre back is yet to make his mark in the Bundesliga, having played 11 league games for Hoffenheim on loan from the league winners Bayern Munich.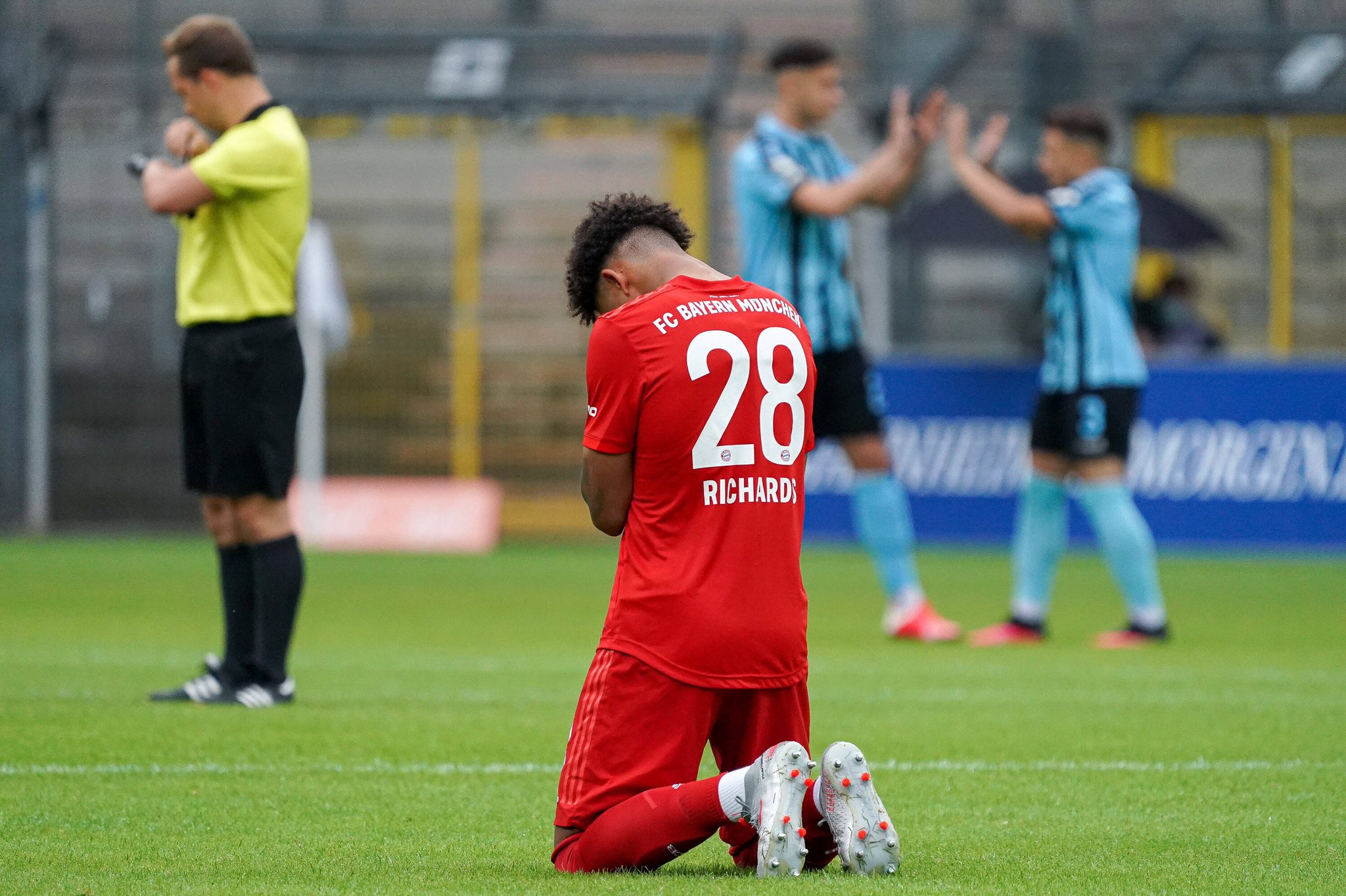 In the games he played, he showed the traits of a complete modern-day centre back who can build the game from the back and create quick attacking transitions with his long passing range. He can also carry the ball forward from the middle with good ball control and dribbling ability.
He completed 88% of his total passes while making almost 2 progressive carries into the opponent's half per 90 minutes.
David Alaba leaving could have been the moment for Richards to prove his mettle in the Champions League again, having made his debut earlier this season, but the signing of Dayot Upamecano might just have nullified his chances of first-team football at Bayern.
Although, Richards might be called back to increase the bench strength at Bayern which puts him in close quarters of Champions league success in the coming future.
ZACK STEFFEN
The Manchester City backup goalkeeper was one step away from becoming the first American to lift the prestigious European trophy when his side met Chelsea in the Champions League final earlier this week. He could have stolen the honour from his compatriot Christian Pulisic while sitting at the bench, but a first-half deciding goal from Kai Havertz tipped the trophy in favour of the London team.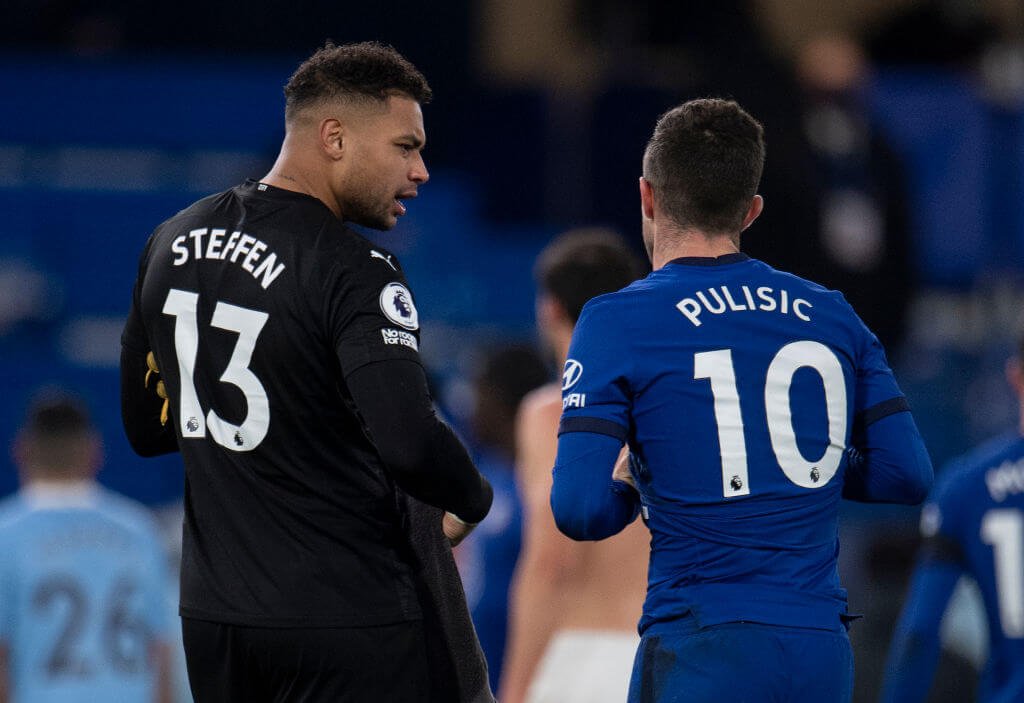 Despite the failure this year, City are still one of the most dangerous sides in Europe and one of the favourites to win the title next year. With rumours of Harry Kane or Erling Haaland joining the Manchester club this summer, Steffen's chances of reaching the milestone grow substantially high.
Although it is highly unlikely for him to replace Ederson in the first-team, a Champions League medal might just be on the cards.