In a dramatic turn of events, Juventus are about to reappoint Massimiliano Allegri as their new manager with the imminent sacking of Andrea Pirlo after just one season in charge in Turin
.
Massimiliano Allegri back to Juventus, the verbal agreement has been reached today morning – he's gonna sign the contract in the next few hours. Juventus are also preparing the official statement. ⚪️⚫️ #Juve

It's gonna be official in the next 24 hours. ⏳ @DiMarzio

— Fabrizio Romano (@FabrizioRomano) May 27, 2021
Juventus finished fourth in the Serie A after winning it on nine straight occasions while getting knocked out of the Champions League in the Round of 16 stage by Porto in a major upset.
Rumours of Pirlo being sacked were brewing since the day the league ended and despite managing to narrowly finish in a Champions League spot, Pirlo couldn't seemingly convince the board of being the right man for the job.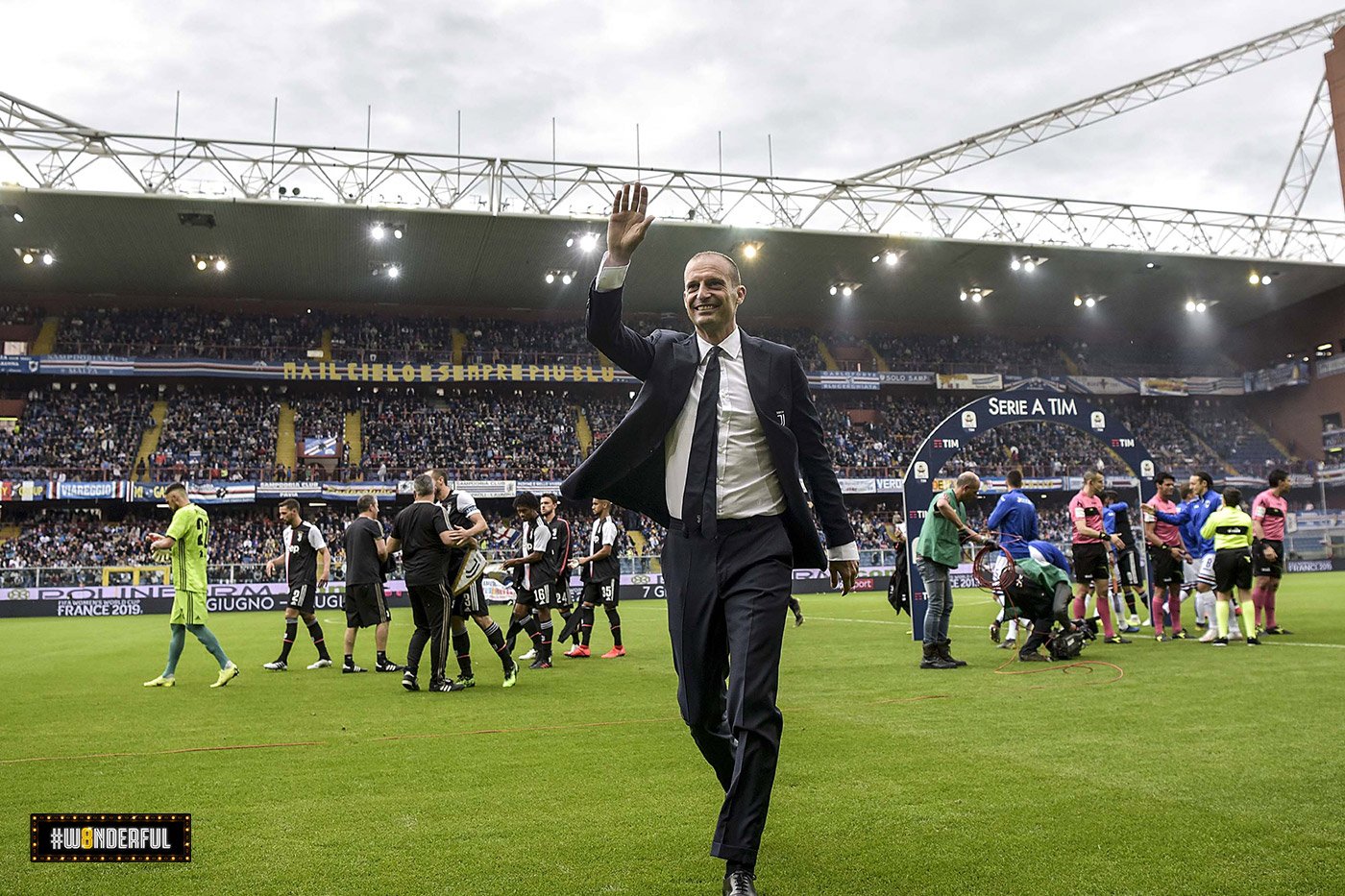 Allegri has been out of coaching since he left The Old Lady in 2019, days after winning his fifth Scudetto in a row, to make way for his replacement Maurizio Sarri.
With the arrival of Allegri, Ronaldo's uncertain future at the club might also get revived. Ronaldo's contract with Juventus ends in 2022 and with financial troubles brewing, he was most likely to be sold in the coming transfer window. But with the arrival of Allegri, things might change now as the Portuguese national is believed to have a great relationship with the 53-year old manager.
HOW DID IT GO THE LAST TIME?
Allegri had earlier coached Juventus for five years between 2014 and 2019 winning five Serie A, four Coppa Italia and two Supercoppa Italia titles. He managed to take Juventus to the Champions League final twice, in 2015 and 2017 losing to Barcelona and Real Madrid respectively each time.
Thank you, Allegri. Simply, thank you. 🙏

➡️https://t.co/VajK0aXlAM #GrazieAllegri pic.twitter.com/TOrf7k4sYM

— JuventusFC (@juventusfcen) May 18, 2019
The Italian manager parted ways with the Bianconeri after failing to succeed in the Champions League which was the prime objective of the club at that point. He was the one who brought Cristiano Ronaldo to Juventus in a €100 million deal from Real Madrid but couldn't spend more than one season with the Portuguese star where they won the Serie A by an 11 points margin but were knocked out of the Champions League quarter-finals by Ajax.
ZIDANE – CONTE – ALLEGRI MERRY GO ROUND

Three successful managers and three successful clubs have been interlinked with each other for the past weeks after Zinedine Zidane parted ways with Real Madrid yesterday. With Pirlo's sacking being almost certain Zidane was considered the favourite to reunite with Cristiano Ronaldo at Juventus.
Later, in a shocking turn of events, Antonio Conte resigned from Inter Milan after leading them to their first Serie A title since 2010. He resigned after having disputes with the club over next season's transfers.
Allegri had earlier been linked to replace Zidane at Real Madrid and later with Inter Milan following Conte's departure. A reunion with the Old Lady looked least likely among his options.
The decision finally came in after Juventus approached Allegri and offered him the role while Real Madrid were still confused over Zidane's decision. This delay meant Allegri returned to his old bastion where he achieved so much.
Official. Zinedine Zidane has left Real Madrid, club statement confirms. ⚪️🚨 #RealMadrid https://t.co/5mgJPfIOyD

— Fabrizio Romano (@FabrizioRomano) May 27, 2021
With Zidane's departure also getting official, Antonio Conte is one of the most likely candidates to replace him at the Los Blancos.