Messi's future at Barcelona is still uncertain and as we all know he has been linked to a lot of top clubs. There are high chances of him leaving his boyhood club FC Barcelona, but Messi isn't the only one who is fancying a move right now, Cesc Fabregas who is currently playing for AS Monaco in Ligue 1 is also planning on moving out and the destination he has on his mind is, MLS. According to a Spanish Journalist, Guillem Balague, the wives of Messi and Fabregas have convinced their counterparts to move to MLS in the coming Summer Transfer window.
MESSI AND FABREGAS HAVE A HISTORY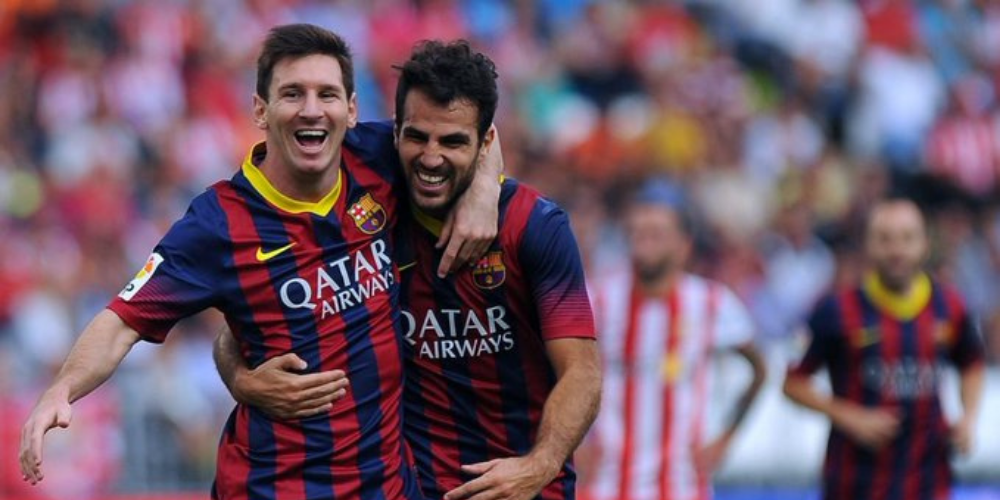 For those who don't know, Messi and Fabregas have been best friends since their time in La Masia. Both started their footballing careers together at the Barcelona youth academy and they have been best of friends ever since. They parted ways when Fabregas chose to join Arsenal in 2003 and were growing into world-class players in 2 separate parts of the world, but they were still in touch with each other. Their friendship grew stronger when Fabregas joined Barcelona back in 2011. After spending 3 years together in Barcelona, it is only natural that their wives got close too.
Antonella Roccuzzo and Daniela Seeman are often seen together on vacations and family outings and extremely close on a personal level. This might just be one of the biggest factors pushing Messi to play in the MLS. Fabregas has been wanting to move to the USA for a while now and he wants Messi to move with him too. Daniela, Fabregas's wife knows might have urged Antonella to convince Messi and Balague thinks the trio was successful.
Guillem Balague stated, "The wives have convinced Cesc and Messi to go to America together, so when that will happen, we don't know yet because Cesc, of course, is still at Monaco. But it is something that is in the back of the mind of both players."
Lionel Messi and Cesc Fàbregas joining @MLS? @GuillemBalague tells us more 👀 pic.twitter.com/iiVbIGrivG

— Champions League on CBS Sports (@UCLonCBSSports) March 10, 2021
Messi's contract is ending in June so its high time for the Argentine to finalise his decision. Fabregas has 1 more year on his contract but he will gladly move early if Messi decides to join him.
MESSI AND FABREGAS IN MLS
As some of you may have been following the rumours of Fabregas and Messi's move to MLS on Reddit, let us see what MLS holds for Messi and Fabregas. Let's say this move happens and Messi and Fabregas jointly agree on moving to MLS, where will they be playing. Although the world thinks MLS is a boring league, they are absolutely wrong. MLS isn't the same as European football, but it still has tough teams and intense competition. MLS is starting to shine in these recent years and if Messi joins an MLS team, the league's popularity will increase by many folds and the American Soccer scene will be booming in no time.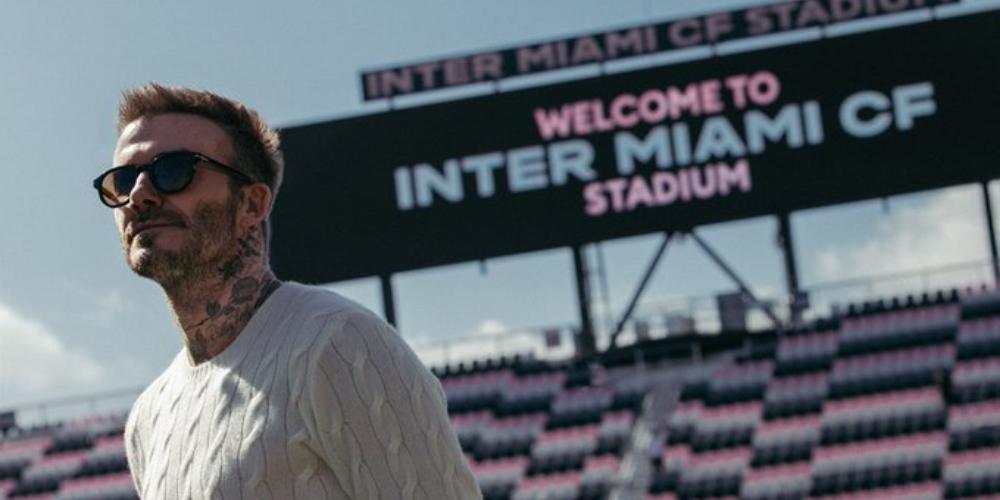 There are 2 clubs that have high chances of landing the signatures of Messi and Fabregas. The first one is New York City FC, a club that has seen many legendary players like Lampard and David Villa. A lot of players after playing in Europe in their glory days, shift to the MLS and the club they join is New York City FC. Messi has already been linked to the City football group and hence this where Messi and Fabregas will mostly end up if they move to the MLS.
It's been 2 years since David Beckham started Inter Miami and the club is actually looking pretty decent. Beckham is planning on building a legendary squad and has openly stated that he wants Messi to end his career at his club. Pundits predicted that this will surely happen in 2023 but with all the drama going on in Barcelona, it looks like Messi might move early. There's no denying that Messi and Fabregas will be superstars in USA if they join the MLS, the question still remains what is going on in Messi's mind and where does he see himself in the future.