Barcelona winger Neymar has revealed the insight behind the success of MSN trio over the past years recently in a promotional event.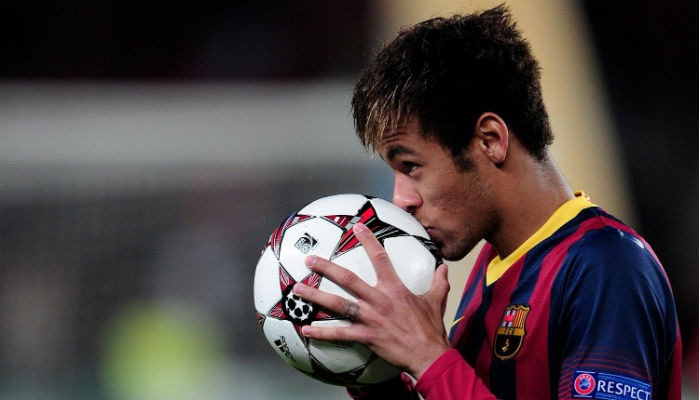 Neymar said that the bond of friendship is the key instrument in reinventing the club's attack after the arrival of Luis Suarez from Liverpool.
"Our friendship is the secret behind the success of the attacking trident. We know that we have made history and are together we are stronger. We are friends both on and off the pitch and that is really good for the team" he expressed.
The trident has shown its potential and talent by winning the treble, scoring 122 goals within themselves in 2014-15 with fearsome Lionel Messi contributing 58 goals in the process.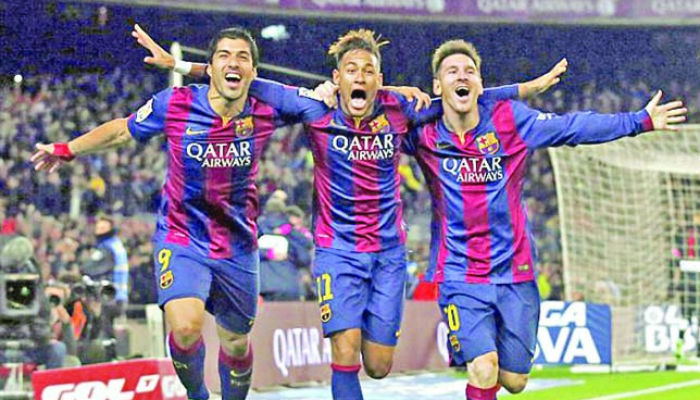 Luis Suarez has also settled in his position very quickly by bagging quick succession goals and reducing burden on the rest especially Messi who has been deployed as a free flowing play maker. Previous season saw the South Americans at their best scoring run which amounted to 131 goals in 151 appearances claiming the La Liga title.
Barcelona now lie fourth in the league after playing 7 matches behind Sevilla and face Deportivo next on Saturday.