Jose Mourinho once said that children like Barcelona because "It's is kids club", and seems like the Blaugrana superstars Lionel Messi and Luis Suarez are on course to prove him right but in a wrong way.
The duo are famous for visiting children hospitals during their time off from football – and they did the same during the festive holidays as they went to spread joy in a local children's hospital.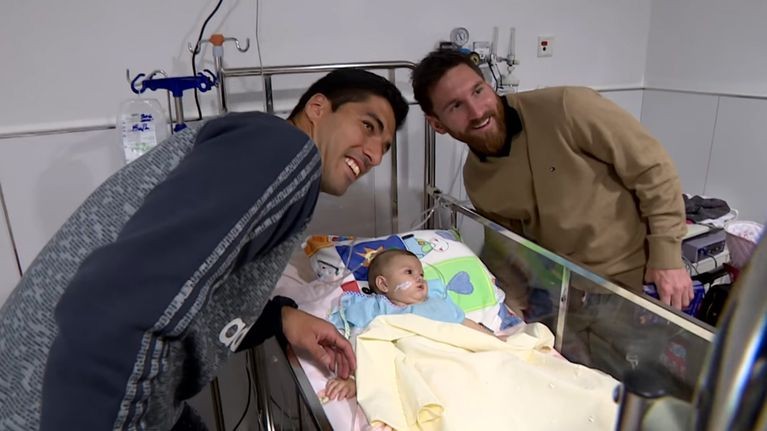 However, this time their visit had an unexpected connection to their on-field work.
Ex-Spain international Joan Capdevila's infant son was in the hospital and the duo went to see him – however the little boy was too young to recognize the superstars, but his dad and FC Santa Coloma star said that it was a very special visit for him.
"It was a great joy to see them both," Capdevilla told Cadena Ser radio. "It was strange to see them in a hospital and not on the pitch."
Messi, Suarez were accompanied by other Barcelona stars giving gifts to children's at the Hospital de Nens prior to the Spanish holiday of Epiphany on January.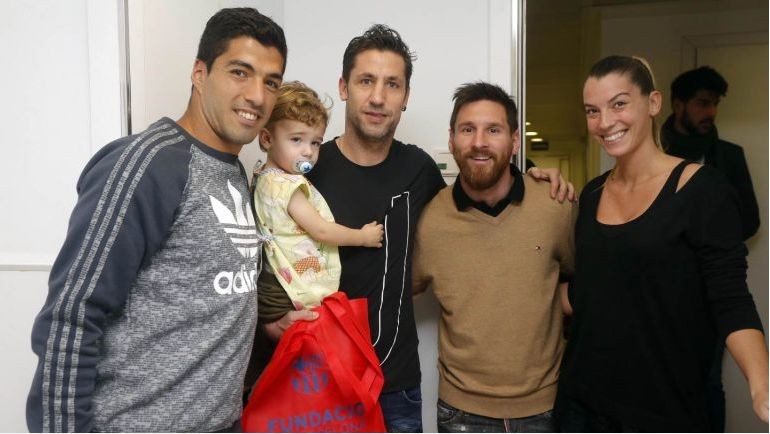 The holiday is for givings presents to kids, and Hospital de Nens is where Capdevila's youngest son was being treated for a spine infection.
Capdevila said that he has been visiting children's hospitals for years during his playing days and it felt really nice that this time the Barca stars did it.
"For many years, I went to hospitals to see children and now other players come and see my boy," he said. "It really helps. The time they dedicate to these children is so important. It's great for the children."