Zinedine Zidane was able to celebrate a year as coach at Real Madrid with a 3-0 win at home to Sevilla in the first leg of their last 16 King's Cup tie on Wednesday night.
Without the injured Gareth Bale, the French coach took the bold step of resting Cristiano Ronaldo and Karim Benzema, and his courage received paid off with a convincing display.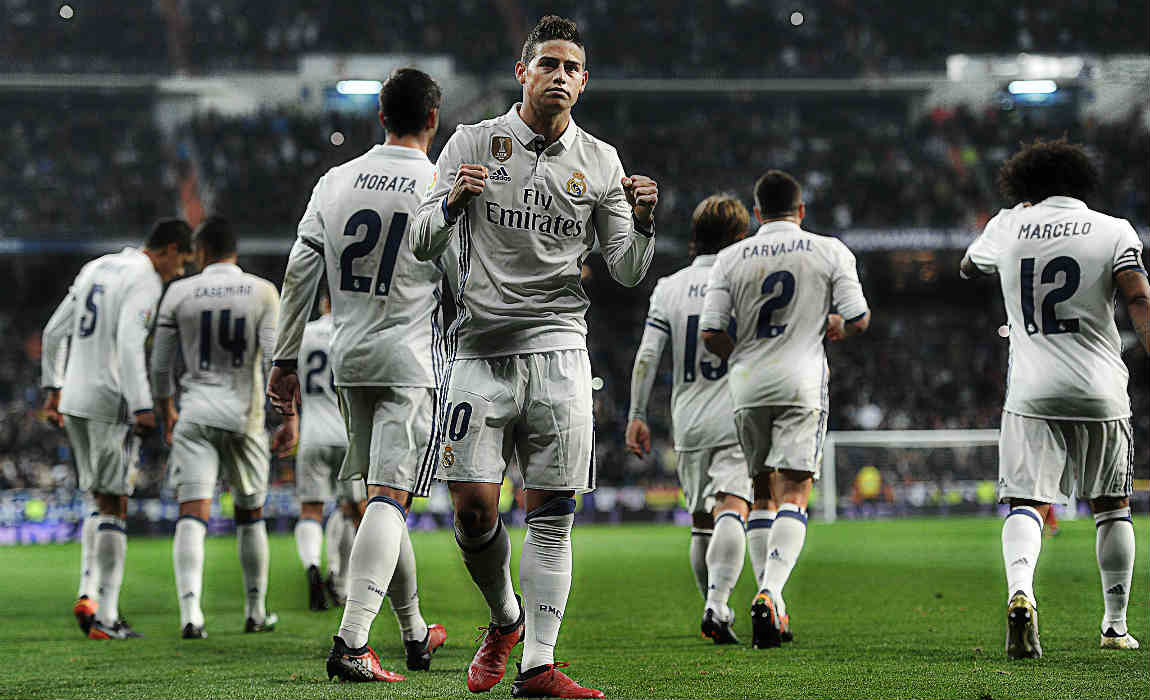 It is Zinedine Zidane's coaching techniques that have guided Real Madrid to the pinnacle of world football. His methods of teaching were more influential than Cristiano Ronaldo's goals for the club.
The Frenchman has successfully transferred his playing attributes to coaching antics effortlessly. His first anniversary with the club was celebrated in style as the Los Blancos thrashed Sevilla 3-0 at home in the first leg of the last 16 tie of Copa Del Rey.
Zinedine Zidane on the chance to win Coach of the Year Prize at the upcoming FIFA Awards.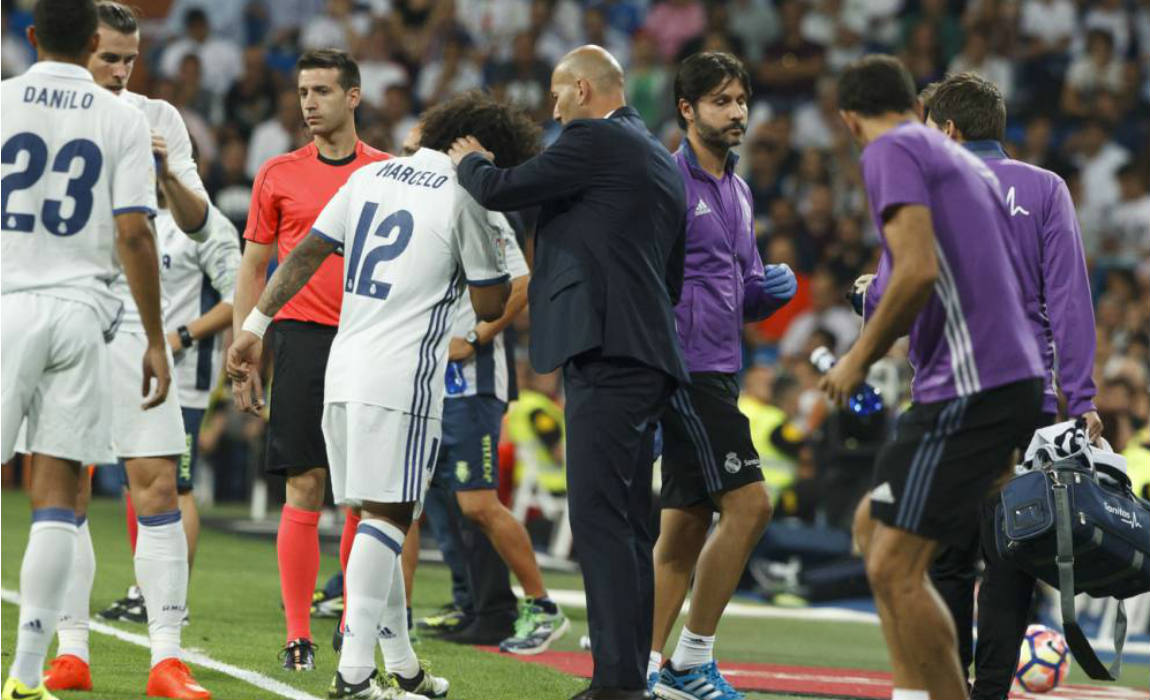 "No, of course not. I think it would be perfectly reasonable for someone else to win it," he stated, when asked if he saw himself as favourite over Leicester City hero Claudio Ranieri and Portugal's Fernando Santos."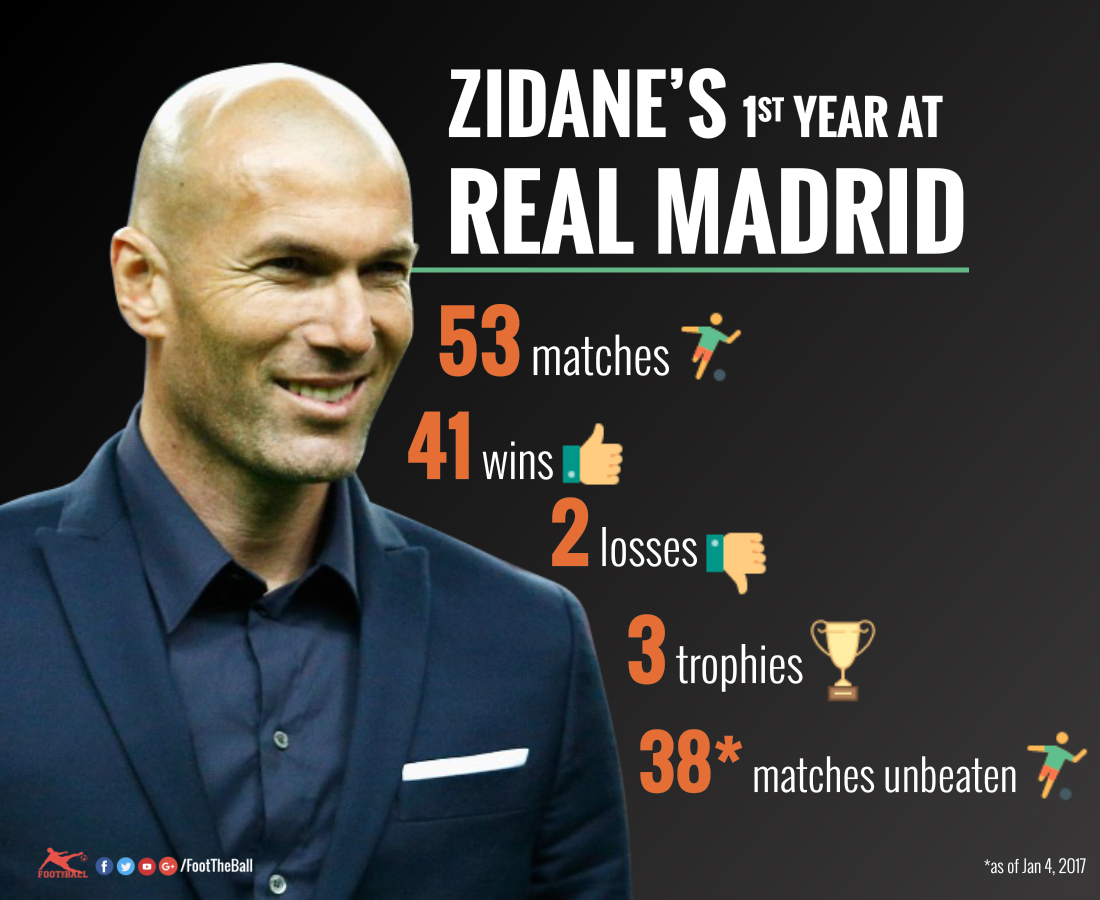 "I've only just arrived, this is all new. I have to keep working and show an awful lot more and that would be perfectly reasonable to me."
Zidane is the driving force behind Real Madrid as he now boasts of a 38 match unbeaten run. Rafa Benitez could not cope with the internal politics and his starting X1 simply did not function leading to his predictable departure last term.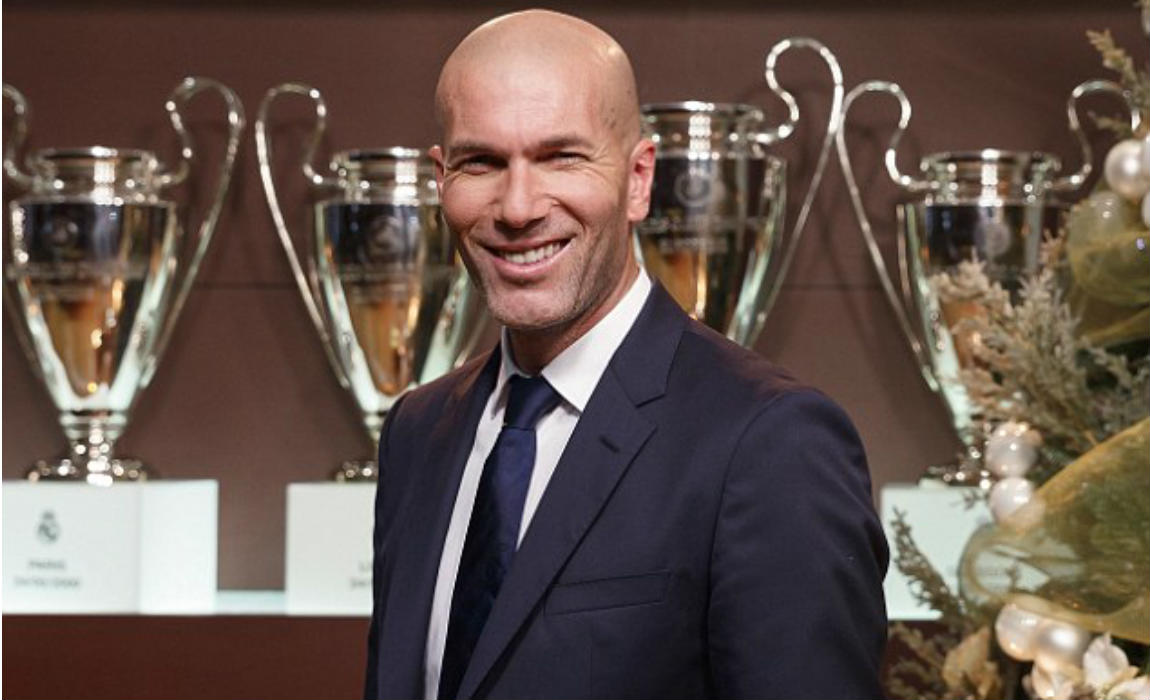 Taking advantage of his impeccable reputation at the club and sheer force of personality, Zidane has installed a place for honest performers in the squad. Lucas Vazquez, Asensio and Casemiro are among the list who have impressed their new manager.
The Frenchman has build a solid attacking system which has proved to be practically invincible over the past year.
In 2016 Real Madrid took the field 53 times. No less than 40 of those encounters, including three finals, ended in victory for the Blancos, while Zidane has lost just two games in his entire Madrid tenure, neither of those in the current term.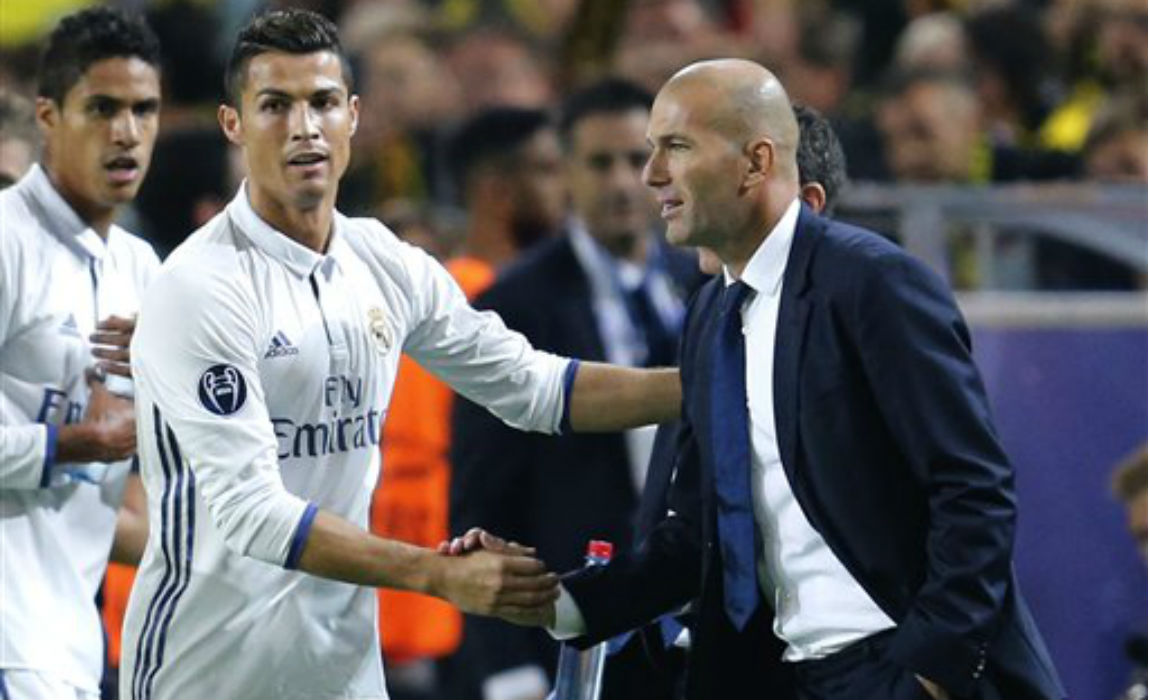 And what about Ronaldo?? After winning his fourth Ballon d'Or and scoring 42 goals under Zidane, the Portuguese is not missed when absent as the team has an incredible 90 percent win record without him.
The manager has handled his stars in an exemplary fashion by pandering their ego. In public Zidane praises and shows love for Ronaldo but behind the back is busy creating a self sustaining squad where the star is more than welcome rather than the be-all and end-all which is the case with Lionel Messi at Barcelona.