With no big match, it was a expected to be a dull day for the Premier League, but referee Mike Dean took it upon himself to add the extra-spice in Sunday's football.
Watford beat Middlesborough 1-0, while Burnley were a pushover for Southampton. But the main attraction was still the Monday night's battle of the mammoths 'Liverpool vs Manchester United'.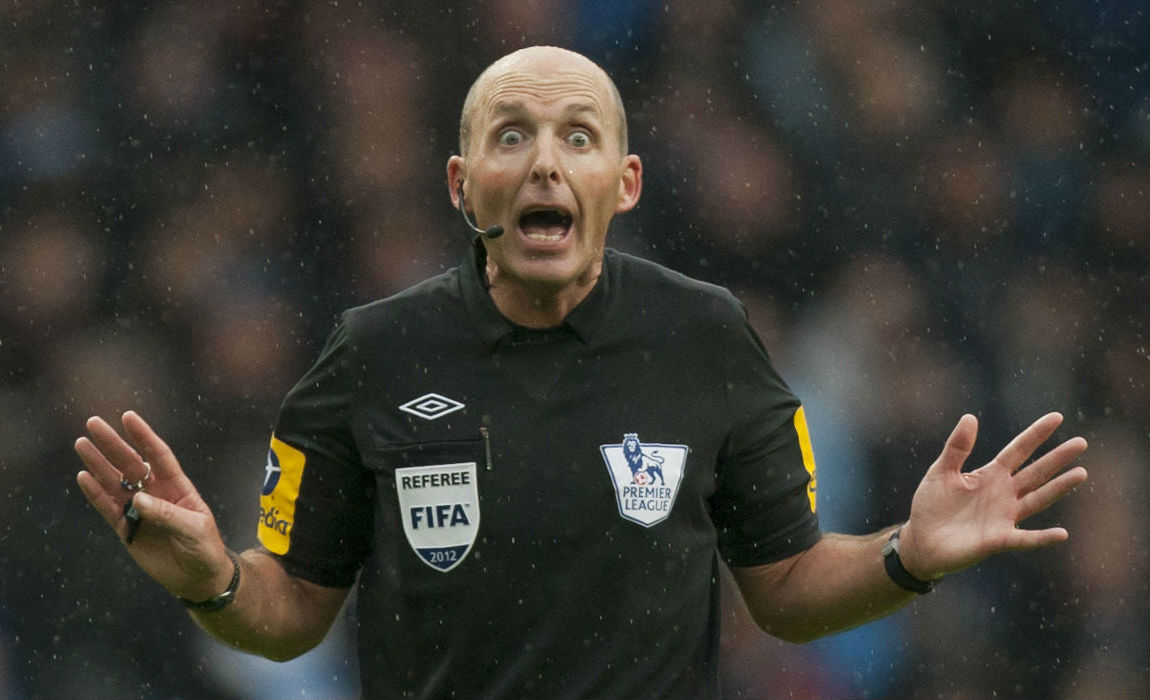 Just when it looked like Sunday's Premier League action will end on a disappointing note – Dean took to stage.
Dean is a polarizing figure some say, well yes, if making every single fan from every single club hate you is polarizing then YES Mike Dean is polarizing.
Dean made two hilarious penalty decisions in Southampton's win over Burnley and as expected Twitter exploded.
Here are some of the best Twitter reactions.
Either this is a penalty or
1. You're on drugs
2. You're blind
3. You're stupid
4. You're Mike Dean pic.twitter.com/bQ9Dnbv61G

— 7amkickoff (@7amkickoff) October 16, 2016
Mike Dean does not like foul throw ins… pic.twitter.com/EzwjojhLd9

— Celeb Refs (@CelebRefs) October 16, 2016
When Tottenham Got Mike Dean's Footy Coupon up https://t.co/NjepfcJyUr

— SkySporf (@SkySP0RF) October 17, 2016
Best part of this match so far is probably Mike Dean's catwalk onto the pitch: https://t.co/al6XNFf890

— Paddy Power (@paddypower) October 16, 2016