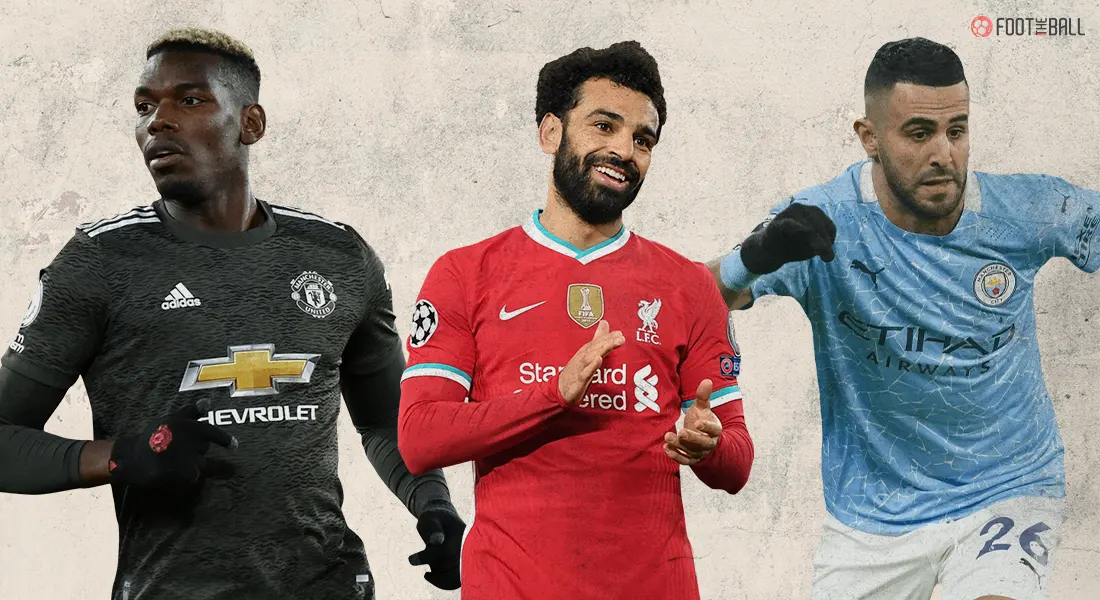 CLUBS FROM THE PREMIER LEAGUE AND DIFFERENT LEAGUES IN THE ENGLISH HIERARCHY ARE JOINING HANDS WITH A MUSLIM ATHLETES CHARTER; LET'S FIND OUT WHAT THE CHARTER IS AND HOW WILL IT HELP THE MUSLIM PLAYERS COMPETING IN ENGLAND
The brand new campaign of the Premier League is just around the corner. After the end of Europe's football carnival, all eyes will switch to England where the battle of the legends for the prestigious silverware kicks off. While the world is focused on football Ebadur Rahman's Nujum Sports are working in the background to introduce a Muslim Athletes Charter.
With the world and the Premier League standing up for social causes, Ebadur Rahman the founder of Nujum Sports has introduced a Muslim Athletes Charter for all the Muslim players battling in Europe's toughest league.
*Press Release*
Nujum Sports launches the first and only Muslim Athletes Charter.
With an increase of more Muslim players in the profession, Nujum Sports' Muslim Athlete Charter aims to listen, learn, and adopt good practice to help our players flourish and our fans feel loved pic.twitter.com/VF33lainr7

— Nujum Sports (@NujumSports) June 25, 2021
From Paul Pogba to Riyad Mahrez from Mo Salah to Hakim Ziyech, the Muslim Athletes Charter will shelter several Muslim players.
THE MUSLIM ATHLETES CHARTER 
The manifesto outlines ten things that teams can use to create their facilities increasingly hospitable to Muslim players. This contains, but is not restricted to, not consuming liquor (which is forbidden by Islam), offering a worship room for athletes at the sports arena or coaching facility, offering halal meals, enabling the Muslim footballers to tour a place of worship on days when they are not vying, and permitting participants to fast throughout the divine period of Ramadan.
We're excited to be a part of this new Muslim charter, which will help to provide Muslim Athletes with extra support to increase education and awareness of their faith and beliefs!💜 https://t.co/KBC2vd4QTD

— Human Appeal (@HumanAppeal) June 30, 2021
A stat suggests that around 250 footballers are currently competing in English football's hierarchy.
"The Charter is a game-changer for Muslim players. We also hope the commitment to Muslim fans is given serious thought so we can inspire the new generation", Anwar, the campaign manager at Football Supporters Association (FSA) said.
The plan contains provisions such as guaranteeing that Muslim sportsmen have proper venues to worship, allowing Muslim competitors to fast without judgement or hindrance throughout Ramadan, and alerting non-Muslim footballers that drinking is prohibited in Islam.
WHAT DOES EBADUR RAHMAN HAVE TO SAY
Five Premier League clubs and 15 from the EFL have pledged to support the charter, with campaigners Kick it Out and the Football Supporters' Association giving their backing", Nujum Sports founder and the brain behind the charter, Ebadur Rahman, told BBC.

"Incidents like Paul Pogba having beer bottles placed in front of him at Euro 2020 highlight the need for education", Ebadur Rahman said.

"Having spoken extensively to athletes and clubs, we felt it was the right time to have Muslim athlete charter in place in the UK. Clubs and organisations are joining a positive movement of solidarity, equality and recognition of the contribution Muslims make at their respective clubs and teams", it added.
The Muslim Athlete Charter is supported by @kickitout @Fans4Diversity and @HumanAppeal

Thank you for your support #NujumSports #alhamdulillah #sports #athlete pic.twitter.com/HnthkHK6gk

— Nujum Sports (@NujumSports) June 30, 2021
"With an increase of more Muslim players in the profession, Nujum Sports' Muslim Athlete Charter aims to listen, learn, and adopt the good practice to help our players flourish and our fans feel loved And supported", Nujum Sports exclaimed.

The Charter seeks to "challenge organisations" to make progress in supporting Muslim sportsmen and women with signatories pledging to "create positive change", it said
Rahman's initiative hasn't faced any hurdle in his challenging way. With a billion dreams and a transparent roadmap, Rahman looked to change the scenario of Muslim players in England's divisions. An example he remembers is the change of alcoholic champagne to a non-alcoholic one in the Carabao Cup. These small moments of change will contribute to the larger revolution.
"The UK is very open to change. We found a lot of support rather than obstacles. And (non-Muslim players) have been very receptive. The clubs have also been terrific," Rahman says.
THE REACTION BY THE CLUBS
"Muslims are the second-largest faith community in the UK and the fastest-growing, with around 70 Muslim players at Premier League clubs," newly promoted Premier League team Brentford's spokesperson Kevin Coleman was quoted by the BBC.

Assisting clubs to support those players to be themselves both at home and work is invaluable. This charter and the support that goes with it is something that is needed and will be welcomed by clubs."
✅ We are proud to be among the first @premierleague clubs to pledge our support for the Muslim Athletes Charter, launched by @NujumSports. https://t.co/ClfhOCzThR pic.twitter.com/VnFdJzgSCi

— Watford Football Club (@WatfordFC) June 25, 2021
"We are proud to be among the first Premier League clubs to pledge our support for the Muslim Athletes Charter." Watford FC posted on Twitter supporting the charter.

"Once our charter is accepted nationally across all sports you'll see a big difference across clubs," assumes Rahman, who already has laboured for the English Football Association.

"Individual clubs in the Premier League have accepted it. We have a club in Sweden, and there's a county cricket club now too that has accepted it. We've started talking to the England and Wales Cricket Board (ECB) to sign up with the charter as well."