Apparently PSG snubbed a massive 300 million from Real Madrid for the Neymar. The Brazilian winger would have joined a hated list of players who have played for both El Clasico sides, but the PSG President claims he would have not let the superstar go for even a billion!!
Neymar Jr to Real Madrid, if any transfer would break the footballing world and the internet it would be this!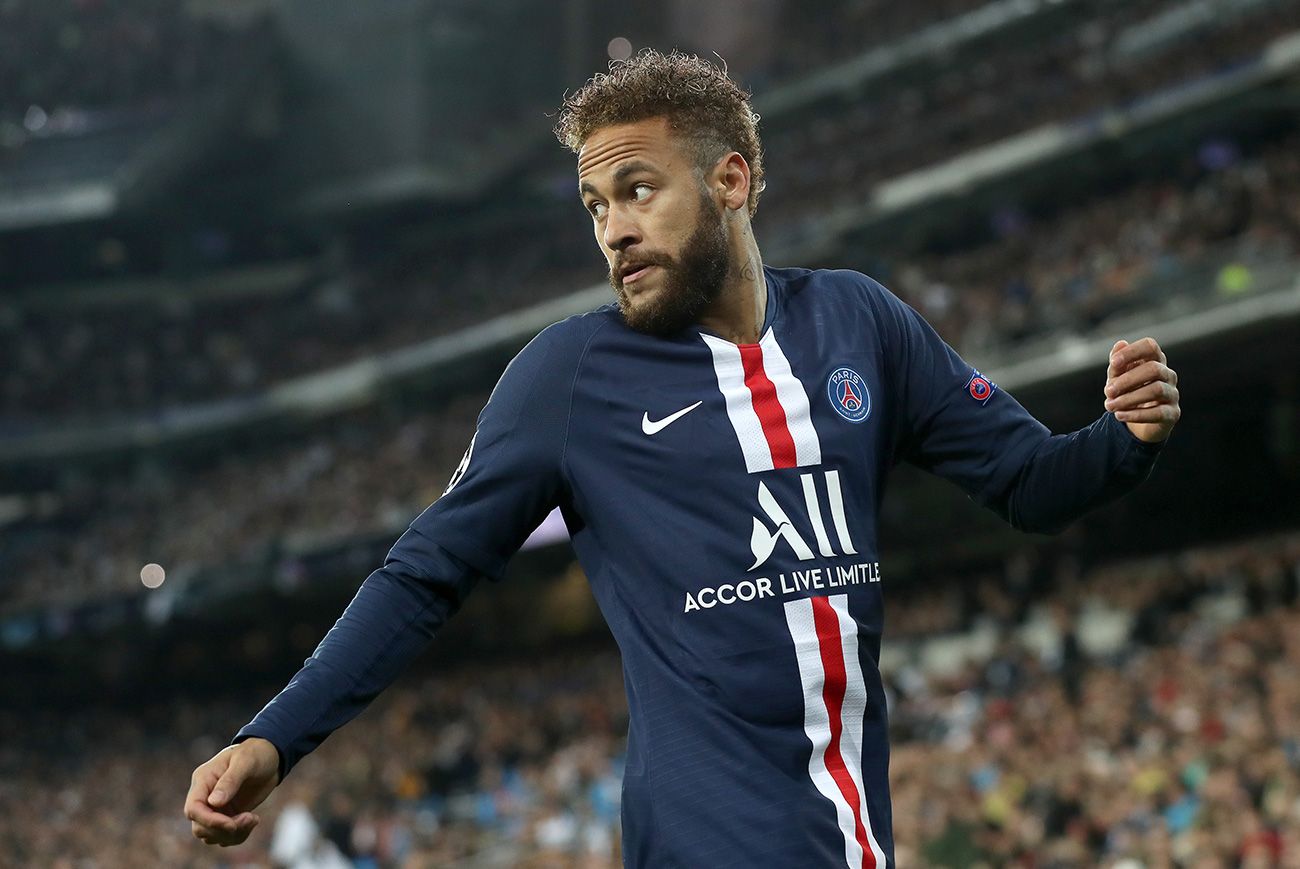 According to Wagner Riberio, the former agent of Neymar jr, PSG snubbed an offer of €300 million for his client from the  Spanish giants Real Madrid.
🎙 [Sin Concesiones] | Wagner Ribeiro (former Neymar agent): "Neymar already has a price set by FIFA. Now he costs €164 million" (via ESPN) pic.twitter.com/n7uWVZB0AD

— BarçaTimes (@BarcaTimes) April 25, 2020
Neymar's transfer was already a game-changer in the transfer market in 2017. PSG broke all transfer records as they splashed a whopping €222 million to lure him away from Barcelona. Ever since his move to France, a move back to Spain was on the cards as Neymar was reportedly unhappy. But a bid coming from the wrong Spanish club is shocking.
WHAT WAS SAID?
Riberio told L'Equipe: " At that time(2019), he was close to going to Real Madrid. Madrid were willing to pay €300m for him. Florentino [Perez] told me, but Nasser [Al-Khelaifi] refused. 'Not for a billion, he's not going to go!' He told me."
Florentino Pérez, the coaches and the captains wish all the Madridistas a Merry Christmas! ⚽🏀📷#HalaMadrid pic.twitter.com/4mwHCiwNgF

— Real Madrid C.F. 🇬🇧🇺🇸 (@realmadriden) December 23, 2015
Even though €300 million looks like a massive number, in a Pre-Pandemic it was completely possible. Real Madrid for the club they are could've pulled it with ease.
NEYMAR TO REAL MADRID ON THE CARDS?
Coming from the PSG president they won't let him go for a billion, Neymar's value to the PSG project was reiterated. He was bought to win the Champions League and to improve the brand value of the club globally. The brand value did improve, but the champions league is still elusive. Neymar missed the crucial knockouts due to injuries and suspensions. When he was available, he did his part but was not able to inspire them to the title.
🗣️ Nasser Al Khelaifi (PSG president): "Messi to PSG rumors? Messi is in Barcelona. I don't want to talk about that." pic.twitter.com/cOb072DB87

— Barça Worldwide (@BarcaWorldwide) December 4, 2020
There were reports that the player was unhappy. Be it the weather or his new surroundings or his teammates, talks of a move away from PSG never went away.
A sense of urgency is seen now, both on the player's part and the clubs. Since his contract is running down, PSG wants to tie him down immediately. There are thoughts of selling Kylian Mbappe but not about Neymar for even a moment. It is also believed that this season the player is happy and has committed himself to the club. His current agents have told the club that their client wants a new deal.
❤️💙…. #FCBAYERNPSG pic.twitter.com/oRsshfpPle

— Kylian Mbappé (@KMbappe) April 7, 2021
If these news are anything to go by, Neymar jr would still be a PSG player for the foreseeable future.
REACTIONS TO THE MADRID MOVE
A €300 million move, Neymar would have become the most expensive player for the second time.
We can't even imagine the reactions of Barcelona's fans to this move. Neymar was already vilified by a few of the Blaugrana's supporters for leaving the famed 'MSN'(Messi-Suarez-Neymar) trio and moving to PSG. Had he gone to Real Madrid, Luis Figo's position as the traitor of El Clasico would've been under serious threat. Just the thought of a man with so much Clasico history with the Catalans, scoring against them for the Los Blancos is terrifying.
However, Nasser Al-Khelaifi's stance prevented this imagination from becoming a reality.