Nice were officially stripped of their chance to claim the Ligue 1 title after losing 2-1 at Marseille, while Lyon took on a 3-2 narrow win against Nantes at home for the fourth spot on Sunday.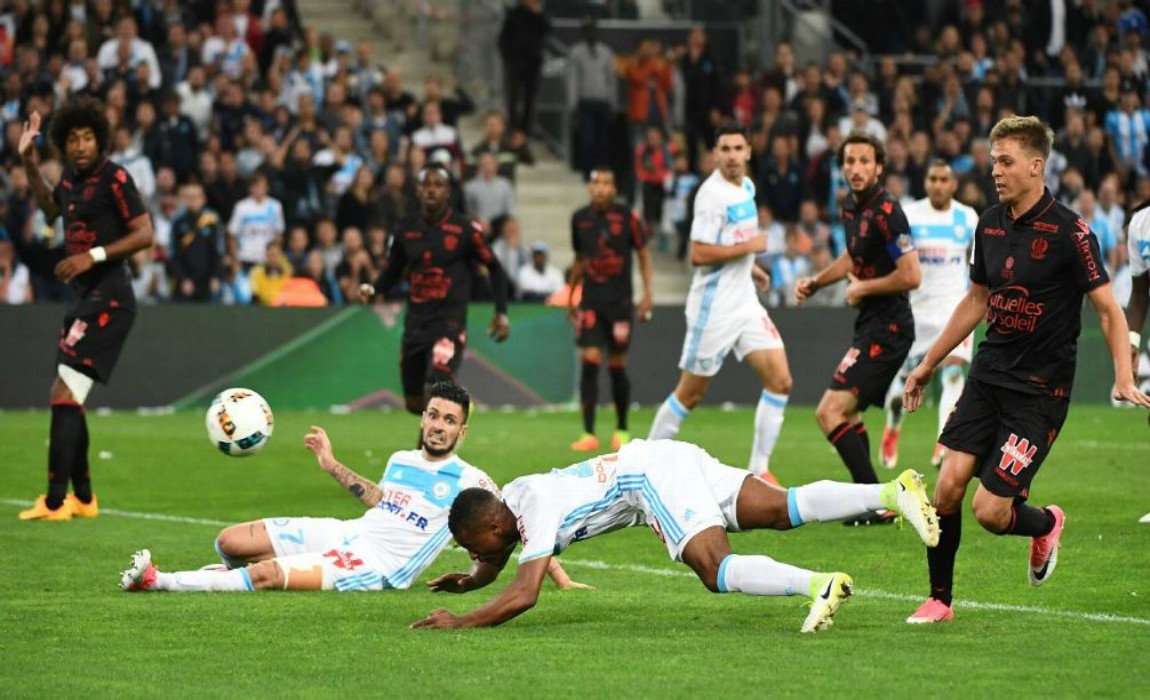 Nice were nine points adrift leaders Monaco with only two games remaining. Also, they were almost impossible to finish second, a spot that will guarantee an automatic qualification into next season's UEFA Champions League group stage, at the end of the season as they trailed Paris Saint-Germain by six points. The defending champions also had a far superior goal difference than Nice.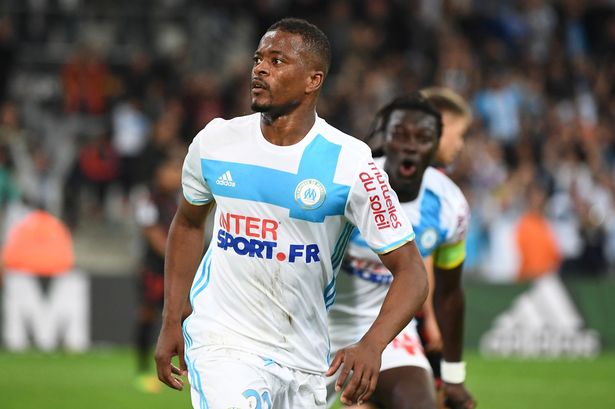 In the Mediterranean derby, the two sides suffered an unlucky start. Marseille striker Florian Thauvin, who has tallied 15 league goals so far, was forced into an early exit due to injury. Nice saw their two shots hit the post, one from Ricardo Pereira, the other from Dalbert Henrique.
?? Merci Yohann Pelé ! Encore une belle performance ce soir ?? #OMOGCN pic.twitter.com/CjOPBO79OP

— Olympique Marseille (@OM_Officiel) May 7, 2017
Skipper Bafetimbi Gomis stood out to build a lead for Marseille on 21 minutes, when he rose up for a header from Dimitri Payet's corner, his 18th goal of the campaign.
Italian striker Mario Balotelli continued his fine form in recent games, as he levelled the score for the visitors with a close-range shot five minutes after the restart.
However, it was Marseille's veteran defender Patrice Evra that grabbed the spotlight of the highly-anticipated matchup. In the 66th minute, the French international netted his first goal in Marseille since January's transfer from Serie A side Juventus with a diving header from Maxime Lopez's cross.
?

Toutes les photos du match ? https://t.co/BHyKot4nwD pic.twitter.com/Wee5WemgV9

— Olympique Marseille (@OM_Officiel) May 7, 2017
Marseille moved up fifth with a one-point cushion over Bordeaux, one week before their head-to-head clash for an Europa League spot next season.
After Sunday's victory, Lyon built a comfortable six-point lead against sixth-ranked Bordeaux in their own quest for the Europa League, a tournament they lost 4-1 at Ajax in midweek's first leg of the semi-final.
Nantes led 1-0 into the halftime thanks to Valentin Rongier, before the hosts snatched three goals in a 15-minute span to turn around the table.
? "l'OM soulève 61 685 spectateurs"

L'analyse complète de #OMOGCN ? https://t.co/GeeIbGOcGZ pic.twitter.com/emVg3DVhjc

— Olympique Marseille (@OM_Officiel) May 7, 2017
After Nabil Fekir had an equalizer with a spot kick in the 65th minute, promising forward Maxwell Cornet finished a brace. His 80th-minute volley became the winner of the match after Guillaume Gillet once tied it 2-2 for Nantes.
Also on Sunday, Firmin Mubele's late goal earned Rennes a 1-0 home win against Montpellier.
Monaco, who have played one less game, led the table with a three-point advantage over Paris Saint-Germain. A home win against Lille next weekend may be sufficient for their first Ligue 1 trophy due to a huge margin in goal difference.
Bastia, recently punished for their home fans' inappropriate conduct against Lyon players, sat bottom with 31 points from 36 games. They had much pressure from avoiding the relegation along with Nancy, who were one place ahead with 32 points.