Nuno Espirito Santo, the Portuguese manager known for his revolutionising of the Wolves team in the last four seasons has been chosen to replace his former coach and fellow Portuguese manager Jose Mourinho who was sacked just weeks before the season ended. It took a long two-month wait for Tottenham to finally find a suitable replacement after contacting several others from their priority list including the likes of Erik Ten Haag, Antonio Conte, and Julian Naglesmann. Nuno is set to take charge of Spurs as fans of the London club are not convinced that he will be able to help the club progress.
💬 "Enormous pleasure. An honour."

Nuno's first interview as Spurs' boss 👇#WelcomeNuno pic.twitter.com/intXEydugM

— Tottenham Hotspur (@SpursOfficial) June 30, 2021
The complexity of managing Tottenham is such that even an accomplished manager like Mourinho couldn't settle and do his magic. The fact that they won their last trophy in 2008 hasn't impacted their ambitions as a club. Spurs reached two finals under the Argentine manager Mauricio Pochettino but lost both including the Champions League final in 2018/19. The fact that they are one of the top six clubs of the Premier League despite the lack of achievements has set confusing aspirations for them.
The former Wolves manager is taking a mighty challenge in this Spurs job and an uphill journey awaits him from the beginning of the Premier League 21/22 season. FootTheBall brings five things he should and should not do in the first season to gain the trust and support of the board and fans instantly —
DO'S
1. CLEAR DEADWOOD
The first thing for any manager at an unsuccessful club is to identify the causes of that failure and find ideal replacements for them. There are certain players in the Spurs squad that have been there for quite some time and haven't provided the required results. They lack consistency and the desire to go all the way and reach the pinnacle.
For example, Erik Lamela has been at the club for seven seasons and his best season saw him make merely 14 goal contributions. The 29-year old could only score one goal and provide no assists in the last season that saw the club finish seventh.
Tottenham Hotspur could sell up to ten players this summer including Toby Alderweireld and Erik Lamela in a huge transfer clearout. [The Sun] #THFC pic.twitter.com/tcL4hZMsJc

— Talking THFC (@TalkingTHFC) July 15, 2021
Another concerning factor that needs instant problem solving is the Spurs backline. They lost the most points from winning positions last year due to giving out unnecessary set-pieces in dying minutes and constant defensive leaks. Players like Davinson Sanchez, Eric Dier and Toby Alderweireld couldn't provide the intended defensive security and it should be one of the top priorities for Nuno in his first season.
He will need the backing from Chairman Daniel Levy to implement his plans but they need to have a balanced transfer window that includes both big-name signings and some smart tactical transfers.
2. BE LESS PRAGMATIC AND MORE DIRECT
One of the things that went wrong with his predecessor who is usually correct in his tactical assessment was to overly depend on his team's defensive robustness that often resulted in failure. Apart from the poor game results, it also gave rise to fan dissent that eventually led to his sacking. The new manager is also known for his pragmatic approach and playing on counters by using wingbacks to provide extra width.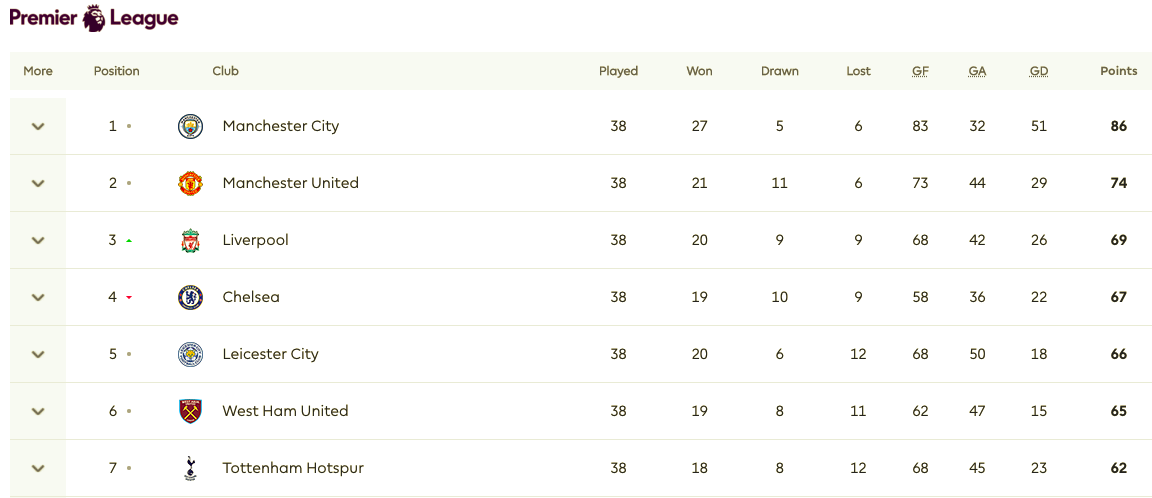 But he might have to refrain from going that way and instead use the wide range of attacking-minded players to provide the fans with some "entertaining" football. Nuno will have to be dynamic in his approach and allow the team to play freely while also using his tactical prowess to coach the team into a better defensive unit altogether. However, it will still depend on their transfer business and improving certain areas of concern.
⚪️ Tottenham's top scorers in the Premier League last season

🥇 Harry Kane – 23 goals
🥈 Son Heung-Min – 17 goals
🥉 𝗚𝗮𝗿𝗲𝘁𝗵 𝗕𝗮𝗹𝗲 – 𝟭𝟭 𝗴𝗼𝗮𝗹𝘀

🗣️ Nuno Espirito Santo when asked on Bale: "He will not be part of our squad." pic.twitter.com/Z2pSrnV9vV

— WhoScored.com (@WhoScored) July 18, 2021
The likes of Harry Kane and Son Heung-Min with support from Steven Bergwijn and Lucas Moura can and have shown their attacking capabilities in the past. Attacking fullbacks like Sergio Reguilon and former Wolves player Matt Doherty can be of great use for the 47-year old manager. If used properly, they can certainly become a formidable team that can turn the tide in its favour.
3. SOLVE THE PLAYER SITUATIONS
HARRY KANE
One of the biggest and foremost challenges for Nuno Santo at his new club will be to convince the club captain and superstar, Harry Kane, to stay for his project amid strong rumours suggesting a transfer out. Kane has himself stated the desire to move elsewhere and fulfil his ambitions of playing and winning the biggest trophies at stake.
Harry Kane believes he has a 'gentleman's agreement' that Spurs will listen to bids for him this summer.

[via @Matt_Law_DT] pic.twitter.com/UKI31EisXJ

— City Chief (@City_Chief) July 16, 2021
Kane has talked lengths about his relationship with former manager Jose Mourinho and chairman Daniel Levy and how he still holds his lifelong club Tottenham. But the 27-year old, one of the highest-rated strikers of the world understands the need to win trophies and leave a mark while he's still in his prime. He is still under contract with the club till 2024 and might have to play at the club's terms but Levy might accept an offer if it matches his valuation of the player.
Nuno Espirito Santo about Harry Kane: "Kane is Tottenham player, our player, period. There's nothing to add. Now is the moment for Harry to recover. When he comes back, we will speak. I'm looking forward to Harry joining the group and us working together". ⚪️ #THFC #Kane

— Fabrizio Romano (@FabrizioRomano) July 16, 2021
However, the crucial part will be the bond between the new manager and Kane and whether they can come to a coinciding point or not.
REST OF SQUAD
Apart from Kane, there are many other players that need to get their prospects sorted. Nuno has to make his mind upon which players will be in his project and which ones need to be cashed out when possible.
Dele Alli — The 25-year old attacking midfielder was once one of the brightest young prospects in England but a sudden dip in his form and a couple of seasons lacking consistency pushed him lower in the hierarchy under Mourinho. He is still one of the fan favourites and if Nuno can bring him back to his best, it will be a great start to his Spurs era and might earn the fan support that he is clearly lacking at this moment.
Giovanni Lo Celso — Another midfielder who has been in and out of the team due to repeated injuries ever since his arrival at the club in 2019. He first came on as a loanee but was made a permanent signing in 2020. He has shown some good performances when he did play with his stinging attacking runs and acute passing from the centre. The 25-year old should ideally get his opportunity under Nuno but the final decision lays with the manager himself.
Serge Aurier — The 28-year old right-back is at the club since 2017 and despite all his positives, the Ivory Coast defender is sometimes too mistake-prone and lunges into tackles conceding cheap set-pieces in dangerous areas. He needs to earn the trust of Nuno while competing with Matt Doherty for the starting spot. Doherty has played with Nuno at Wolves and might get the nod ahead of Aurier.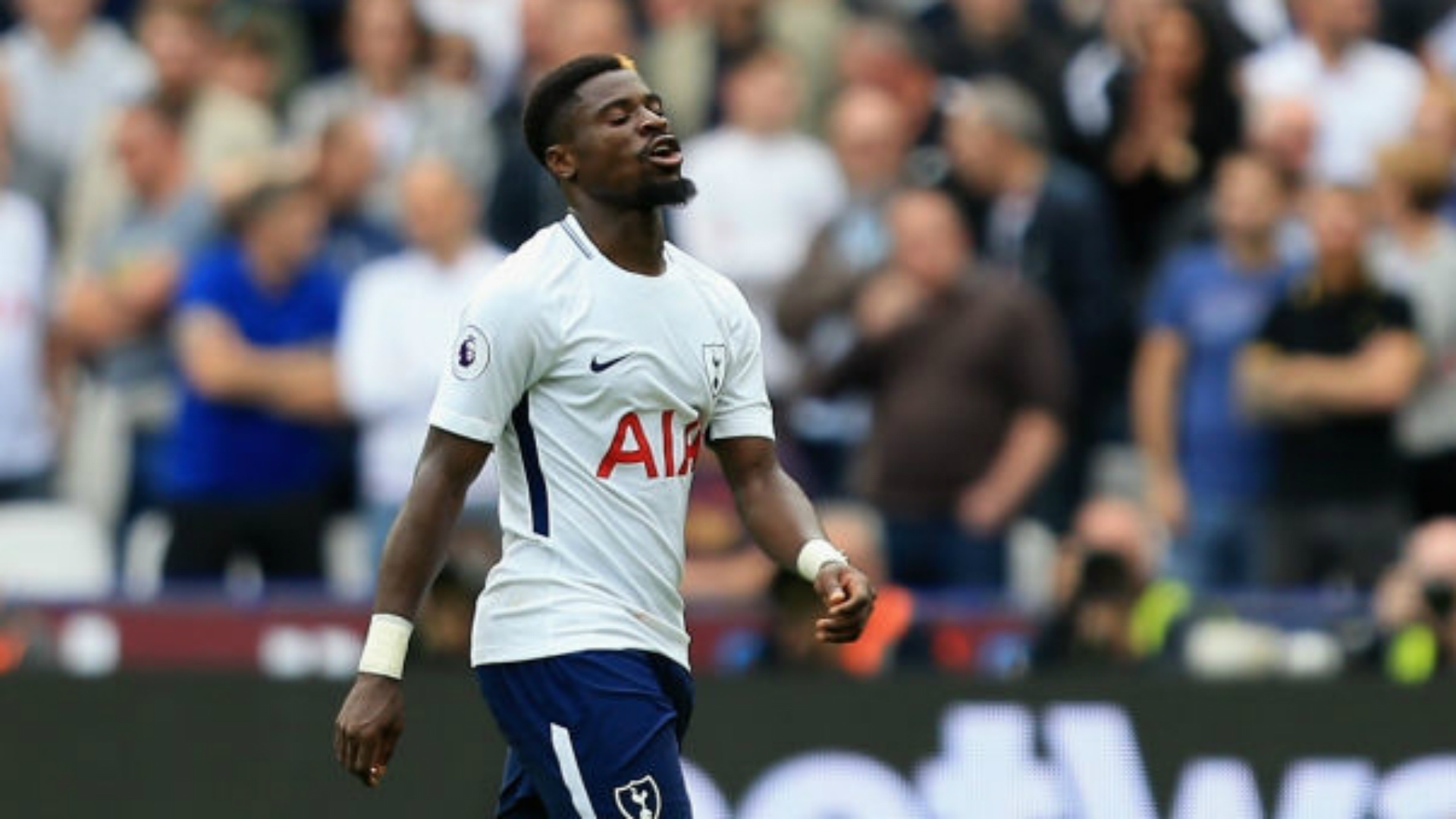 Aurier is in his final year of the contract and has talked about not extending it further. A decision needs to be made over his future and if he is to leave, they will need to replace him too.
DONT'S
1. SHOULDN'T FORCE HIS PHILOSOPHY
Nuno Santo is comparatively new to top-level management and there is still a lack of clarity regarding his actual philosophy and style of play. However, during his time at Wolverhampton Wanderers, he used a 3-4-3 system and completely overhauled the squad according to his needs. He did give results too, by first promoting Wolves to the Premier League in his first season and then finishing seventh in back-to-back seasons. But the last season didn't go according to plans and he could only lead the team to a 13th placed finish.
Nuno Santo: "My promise is to you, we're gonna make you proud, we're gonna make you proud." https://t.co/MMXOhi96Zh

— The Spurs Web ⚪️ (@thespursweb) June 30, 2021
As he prepares to start his journey at Tottenham, he must prioritise getting the best out of his team in the way that best suits the squad strengths. Nuno is sometimes tagged as pragmatic, just like his predecessor, and it might not go well with the Spurs fanbase. Bringing a new philosophy and culture to a club takes time and Nuno Santo should remain patient in implementing his ideas and first aim to gain the trust of the players and fans.
2. SHOULDN'T BECOME A JACK OF ALL TRADES
A major mistake that new managers often make is trying to win it all in minimum time to prove their worth. It is natural with the brimming self-confidence one must feel when going for a new job, but it is not the smartest decision.
While the club's fanbase and board will definitely expect a top-four season finish in Nuno's first season while also bringing back some glory and silverware to the club, he must tread a careful way. The manager needs to set his priorities for the season straight and prepare a roadmap to achieve them.
If they try to divide their focus on multiple things, they might end up with nothing. In reality, what Tottenham badly needs is something to celebrate. It won't only provide joy to the supporters, but also give birth to a new positivity in the dressing room that no motivational speaker can.
Nuno Santo should aim to go all the way in any of the three-cup competitions they are participating in — The FA Cup, The EFL Cup and the UEFA Europa Conference League. Even if it takes a little sacrifice in the league, it will act as a stepping stone for bigger success ahead.
3. SHOULDN'T BE A ONE-TRACK MIND MANAGER
Premier League is one of the most entertaining leagues in the world because of its unpredictability and fierce competitiveness. Although the new Spurs boss has Premier League experience, he needs to be open to experimenting and opt for a dynamic approach. There is no particular way to win and tactical adeptness on the spot is often the differentiating factor in big games.
🎙| Nuno Espirito Santo: "Fantastic club, amazing club. Best facilities in the world. We have to raise our standards so we can equal that. My focus is on the pitch and I truly believe we can do it."

— The Spurs Express (@TheSpursExpress) July 16, 2021
Anything done beyond a certain limit has its disadvantages and over-experimenting also can result in dismal failure. However, it is certain that Spurs will need to become unpredictable and find different ways to hurt their opponent to become successful in the long run. It is impossible to achieve perfection week in week out for a long time and it is often redundant to keep recycling the same idea and hoping for better results.
The best way forward for Nuno remains to be staying alert, make smart tactical moves in the transfer market, use his team to his strengths — attacking & speed, work on its weaknesses — defending set-pieces & resisting press, and have clarity and confidence in the squad.