India will be hosting FIFA Under-17 World Cup in October this year. Keeping this in mind and with a vision to develop more talent, Oorja-CAPFs, Youth under 19 Football Talent Hunt tournament was initiated by Prime Minister Narendra Modi, in which he calls for the support of not only children but also their parents to encourage boys and girls to play football and develop both skill and fitness.
Keeping in view the appeal of PM Modi, the tournament is proposed to be hosted by Central Armed Police Forces prior to FIFA U-17 World Cup in October 2017. The Prime Minister has opined that the successful hosting of FIFA under 17 World Cup 2017 alone cannot be the final objective. Mass moment is required to be initiated with an objective to give opportunity to every child of the Country to play football.
The Talent Hunt Tournament in Uttar Pradesh was kicked off on Sunday with a curtain raiser event by Sashastra Seema Bal, Lucknow frontier at SSB headquarters.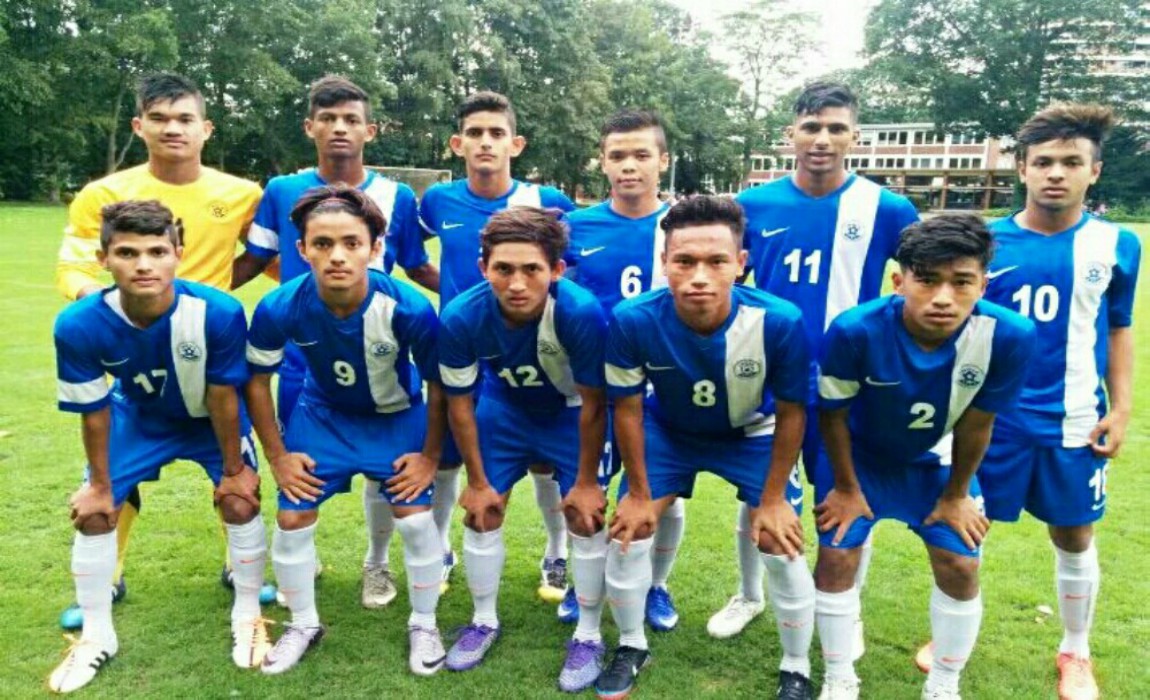 The IG SSB Ashok Sharma (IPS), honoured 5 Arjun Awardees: Rajnish Mishra, Hockey Olympic Gold Medalist; Ranvir Singh, Volleyball; Swati Singh, Weight Lifting Bronze Medal (Commonwealth Games & Padamshree); Gulab Chand, Athlete; and Vijay Singh Chauhan, Athlete Olympic.
In this colourful function, Alok Sharma declared Priyanshi Srivastava as the brand ambassador of UP Oorja-CAPFs Football Tournament. Priyanshi is the finalist of 'Voice of India' talent competition.
Besides this, Alok Sharma and all the dignitaries unveiled the winning Trophy and players T-shirts.
SSB Lucknow Frontier will choose the UP State team of boys and girls to play up to the National Level before FIFA U-17 World Cup gets underway in India.
The Oorja CAPFs tournament is a 'Mission 11 million' to encourage active participation by youths to the beautiful game of football. This initiative is a way to select the best players who can present the country in Asian Championship.
The opening of Football tournament will be held on May 2 and the closing ceremony will be held on May 7 at K.D. Singh Babu Stadium Lucknow.
The second phase for UP team will be in held in Jammu from 8–25 June, 2017. The third and final phase of the tournament will be held in Delhi from 8-25 July, 2017.
Oorja – CAPFs 2017 football tournament will have 12,672 young footballers who will play for more than 1152 matches beginning from May across the country in all states.
The amount of total prize money is Rs. 30 lacs prize, which will be held in 3 phases and it will culminate with the final in Delhi on July 25, 2017.