PSG have gone onto collect a few gems over the summer to strengthen their squad ahead of the season. Real Madrid captain Sergio Ramos, Liverpool's Wijnaldum and European Champion Donnarumma all came to the French capital on a free transfer.
The addition of Achraf Hakimi and Danilo Pereira adding extra panache to the squad. PSG is already a force to reckon with and their ambitions aren't over yet. Paul Pogba has been one other player that the Parisians are looking to bring in. But PSG fans do not want the French superstar and have put up anti-Pogba banners expressing their concerns.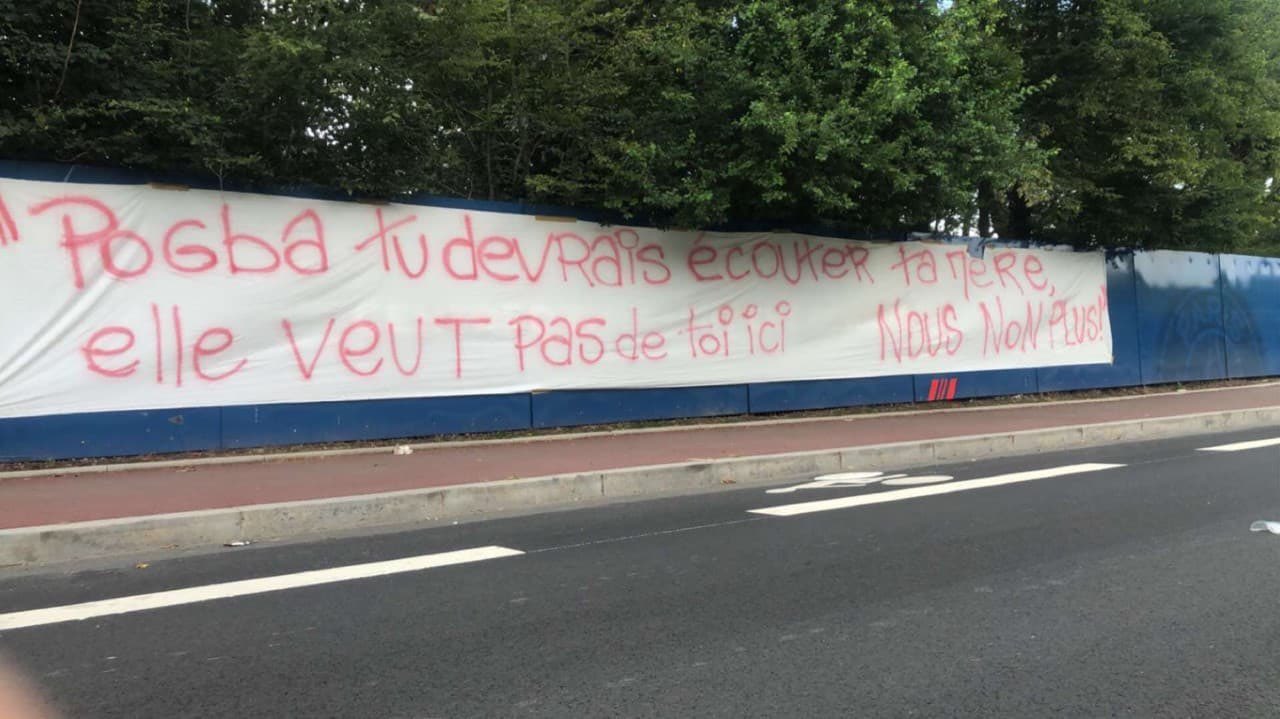 Manchester United are reportedly asking for €50m for the French international whose contract is set to expire next year. Pogba has refused to sign a contract extension that will keep him at Old Trafford. PSG has been keen on observing the situation and is ready to pounce. Manchester United will try and sell the player this summer in order to get a transfer fee rather than having him leave for free.
Pogba has once already left as a free agent in 2012. The Manchester club had to pay a world-record fee to bring him back to Old Trafford. The Red Devils wouldn't be too pleased to let him go for free once again. With Pogba's refusal to sign a new contract, it would be in United's best interest to offload the player for a fee this window. Real Madrid and Juventus are the other candidates besides PSG to be interested in the Frenchman's services.
WHY PSG FANS PUT UP ANTI-POGBA BANNERS
Paul Pogba put up an incredible performance in the European Championship despite France bowing out early in the tournament. If PSG does manage to lure the player to the capital, this would be the first time that the World Cup winner plays professionally in his homeland. Some sections of PSG supporters aren't keen on the prospect though.
тняєє. уєαяѕ. αgσ. тσ∂αу 🏆🇫🇷@equipedefrance pic.twitter.com/MRx6YUFeJH

— Paul Pogba (@paulpogba) July 15, 2021
"I'm not attracted to that because my father and mother were fans of Marseille so Paris doesn't really fit into my plans."
Born to Guinean parents, Pogba was raised in the eastern suburb of Paris. Pogba had earlier revealed that his parents had supported Marseille. Le Classique, the rivalry between Marseille and PSG is one of the biggest club rivalries in France. And so, the prospect of an opposition supporter playing for PSG is not something fans would enjoy seeing. Pogba has also once commented that he had no interest in playing for PSG. Another reason why fans do not want Pogba to play for the Les Parisiens.
"I'm sure that I wouldn't play club football at the Parc des Princes" – Paul Pogba in 2018
Fans have publicly voiced their opposition as rumours surrounding his move inch closer. A section of the supporters put up banners in the stadium voicing their opposition. The banner read, "Pogba you should listen to your mother, she doesn't want you here. Neither do we!"
PSG'S AMBITION AND WILL POGBA FIT IN?
PSG has made statement signings this summer. They have shown their intent and hunger by signing top class players across various positions. The Qatar Group are eyeing the Champions League and they hope their signings will give them the edge over their competitors. Their excellent piece of business over the summer have made their message clear.
The ambition to sign Paul Pogba only amplifies their intent. The French midfielder has been surrounded by controversies and although his form has improved over the last season, he does not look 100% at Old Trafford. PSG are hoping to use that leeway to bring him in.
Although their ambitions speak volumes, many are against the potential move. PSG already have enough quality in midfield and while Pogba will definitely improve that, it might not be a wise one. Especially with a section of fans being displeased by the idea.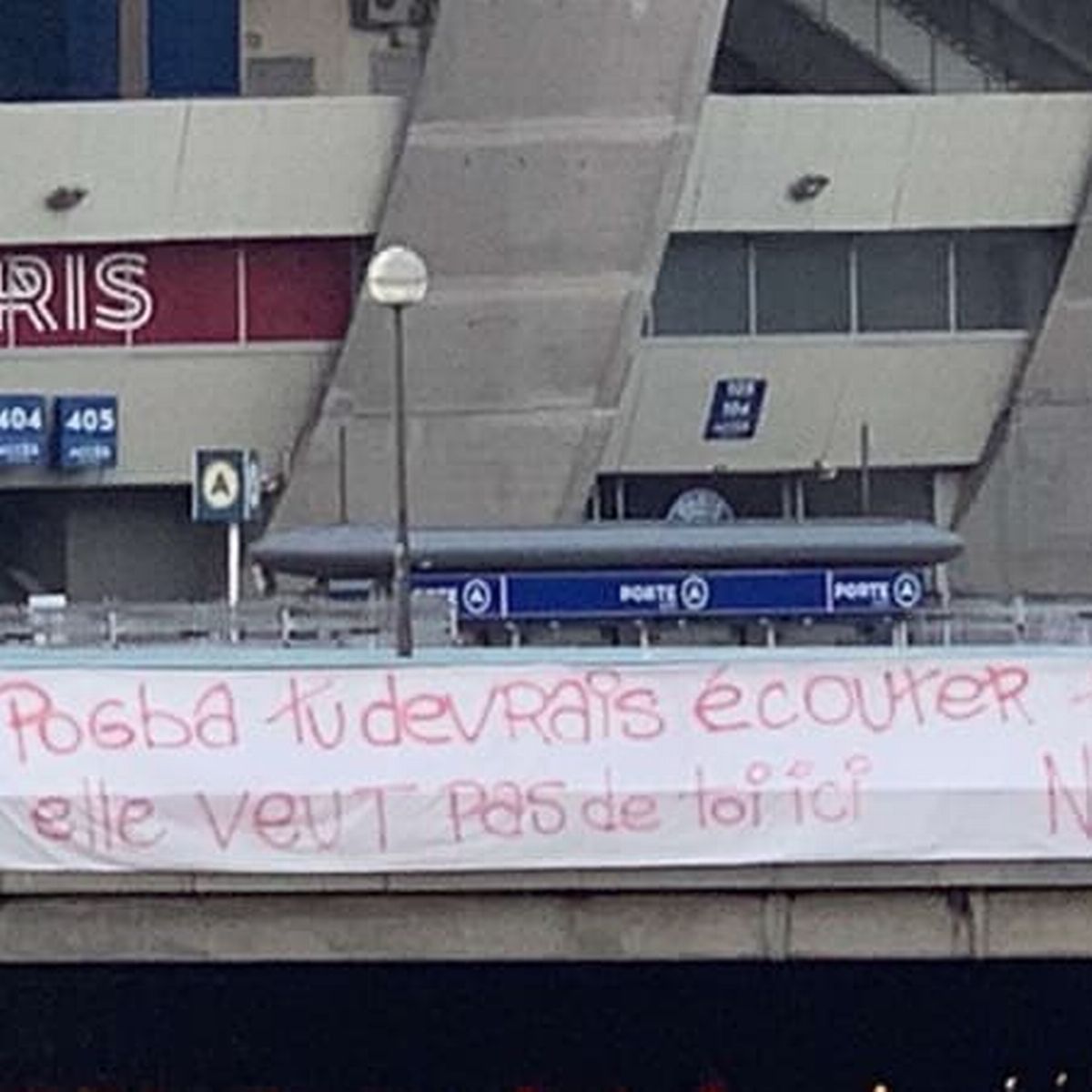 Pogba's talent is unquestionable. At his very best, the French midfielder is capable of producing magical moments. Adept with the ball at his feet, Pogba's passing range is impeccable. A deep-lying playmaker who occasionally slots in with ferocious strikes from long range.
His quality on the ball can boost PSG's chances next season. With Neymar and Mbappe n front, the French midfielder should have an easy time picking out passes.
But the real question is, whether this move is beneficial to both Pogba and PSG. If Pogba does move, will the fans be able to look past the differences? Amidst claims that Pogba has reached a personal agreement with the club, many fans remain discontent with the decision.