Former Barcelona boss Pep Guardiola accentuated that he is optimistic about Man City's future despite failing to clinch any silverware in his debut campaign whilst fighting to seal a spot in the Champions League next season.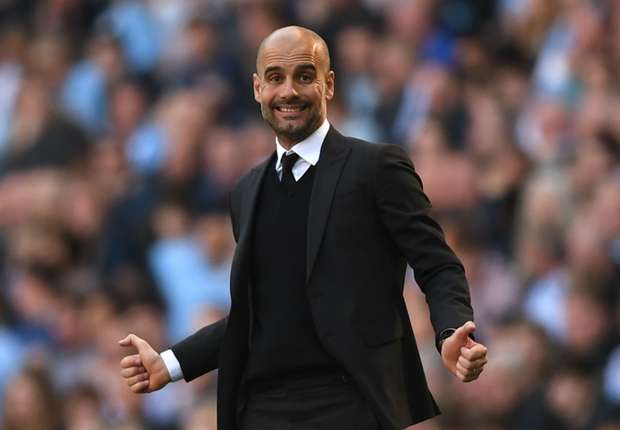 Man City are now all geared up to lock horns with Man Utd in Thursday's derby at the Etihad and are a point and a place ahead of their arch rivals.
Man City crashed out the Champions League after losing against AS Monaco on away goals and Guardiola will now have to end a season without winning any silverware for the first time in his illustrious managerial career, after losing 2-1 to Arsenal in the FA Cup semi-final clash.
Guardiola's side had outplayed Manchester United 2-1 in the first meeting between the two sides this season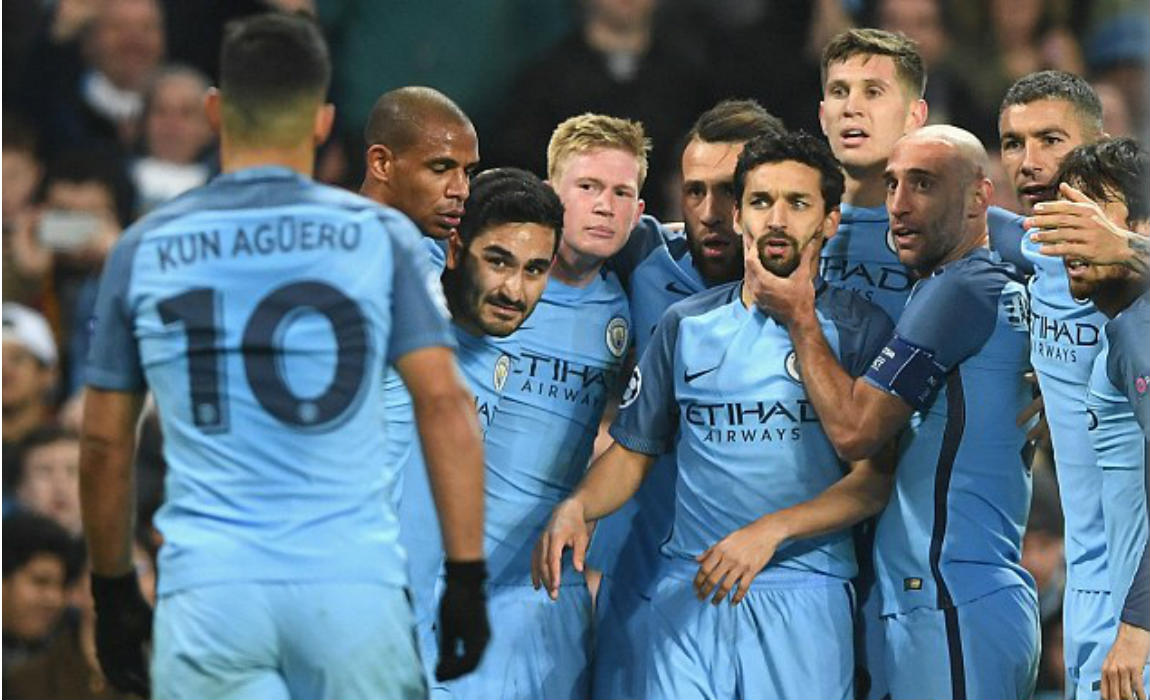 Man City was in a much better position in the earlier half of the Premier League this season. Despite an incredible start to their league campaign this term, Man City lost the lead against Chelsea, Arsenal and Tottenham after a series of sloppy performances. They also crashed out of the Champions League after a shocking second leg defeat against Ligue 1 giants AS Monaco.
But now the Man City boss has no regrets over his approach and philosophy this season and is proud about his players, who have given their best.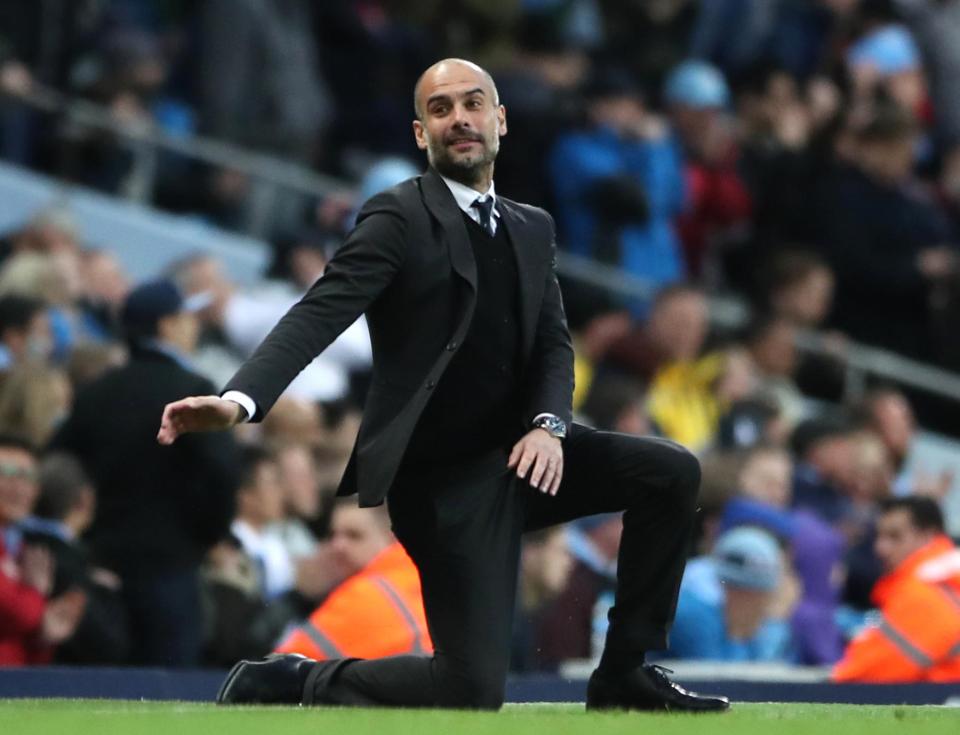 Guardiola said: "I think we'll be able to qualify for the Champions League but if we are not able to we are going to adapt and play the Europa League."
"I am optimistic. I am so proud about what my players have done this season, what we are doing and even how we played the last game at Wembley."
"I like to be with them. I don't have regrets. I don't have complaints. We're going to see at the end of the season – in my last press conference – I will explain my feelings if we are in or out."
"I tried to seduce the players in the way we played. In many cases we did it, in other ones were not able. We were not consistent."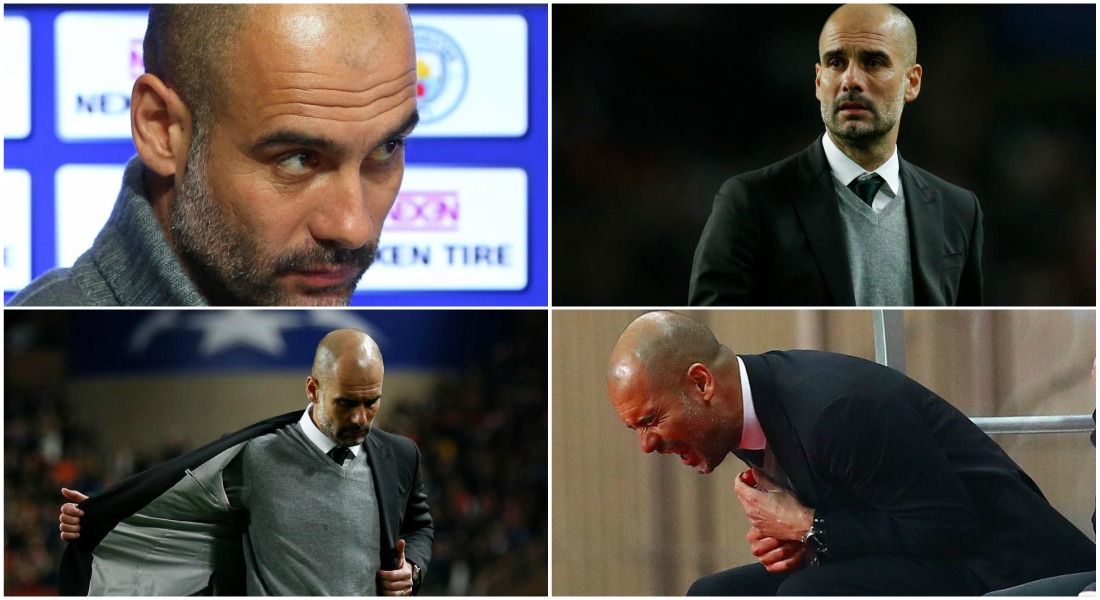 "If you analyse the trophies, how many were we able to win this year? Zero. It's easy to analyse."
"[The evolution of the team] was not good enough, like I would expect. But in the other terms, I didn't expect many things with the players that we have done. So, in other terms I'm happy. I'm quite satisfied with what we have done."
Guardiola does not view the 2-1 win at Old Trafford, earlier this season  –as a benchmark of  his team's success this term.
He added: "During the season we played many, many, many games at the same level or even better than that level."
"The problem is in Old Trafford we arrived [in the box] two or three times in the first half and we scored two goals. We arrived more and didn't score [in other games]."
"The first time they arrived, they scored a goal. I remember that after Ibrahimovic scored to make it 2-1, the first half could have finished 3-2 for United."
Despite being a pivotal encounter in the battle for a top-four spot, the stakes are somewhat lower than when Guardiola and Jose Mourinho clashed on either side of El Clasico's divide.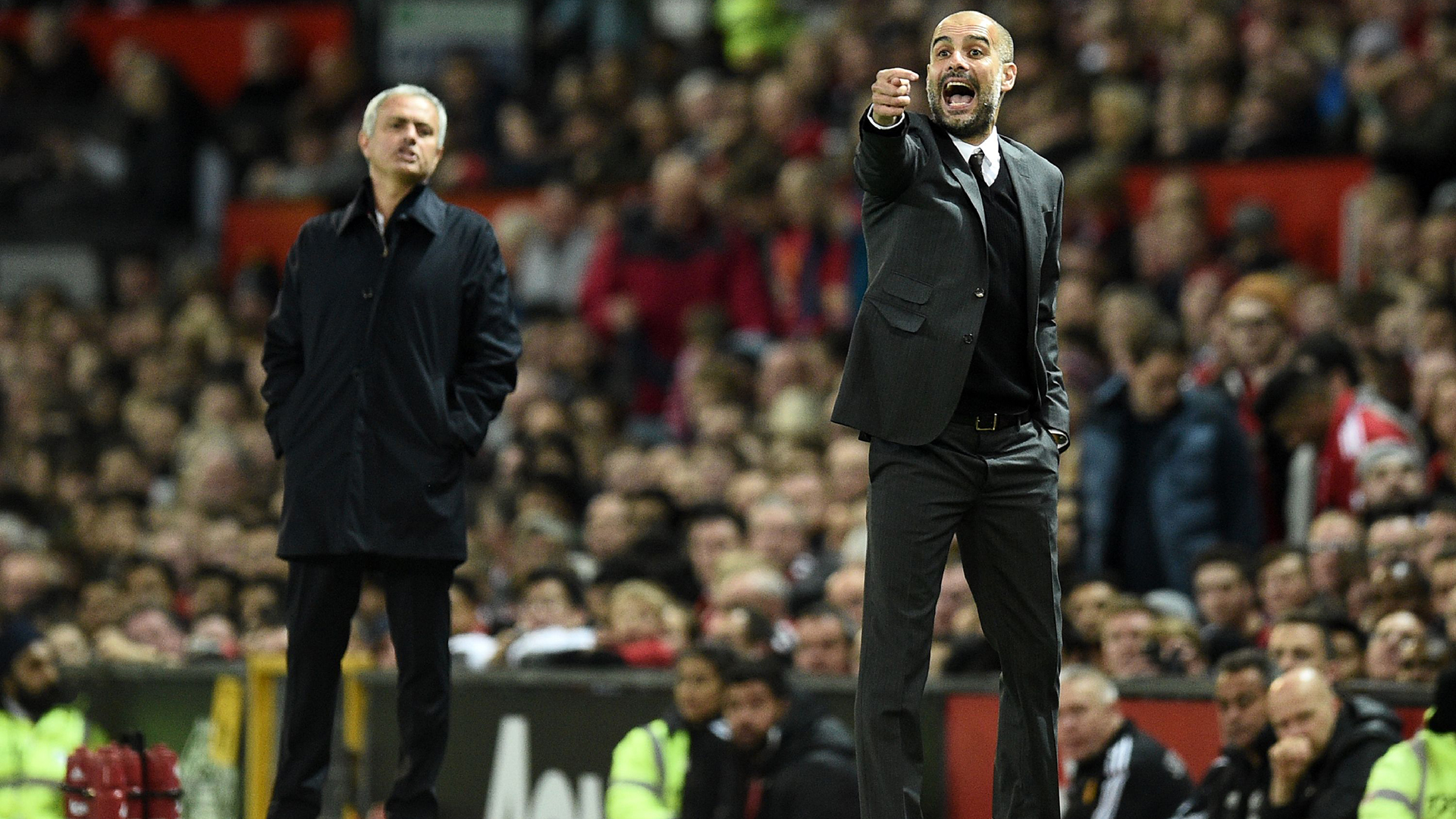 Their increasingly fractured relationship while in charge of Barcelona and Real Madrid has seemingly mellowed into a mutual respect.
"In the fundamentals he knows I'm the same one and he's the same one. All the managers have their ways they like, not just him and me," said Guardiola, who has not sought out Mourinho socially during their time in Manchester but reports they are on cordial term."
"He's a huge competitor and his teams are always so difficult to face. They have quality and are so aggressive in the duals."
"I have a lot of respect about his career and what he's done in football."