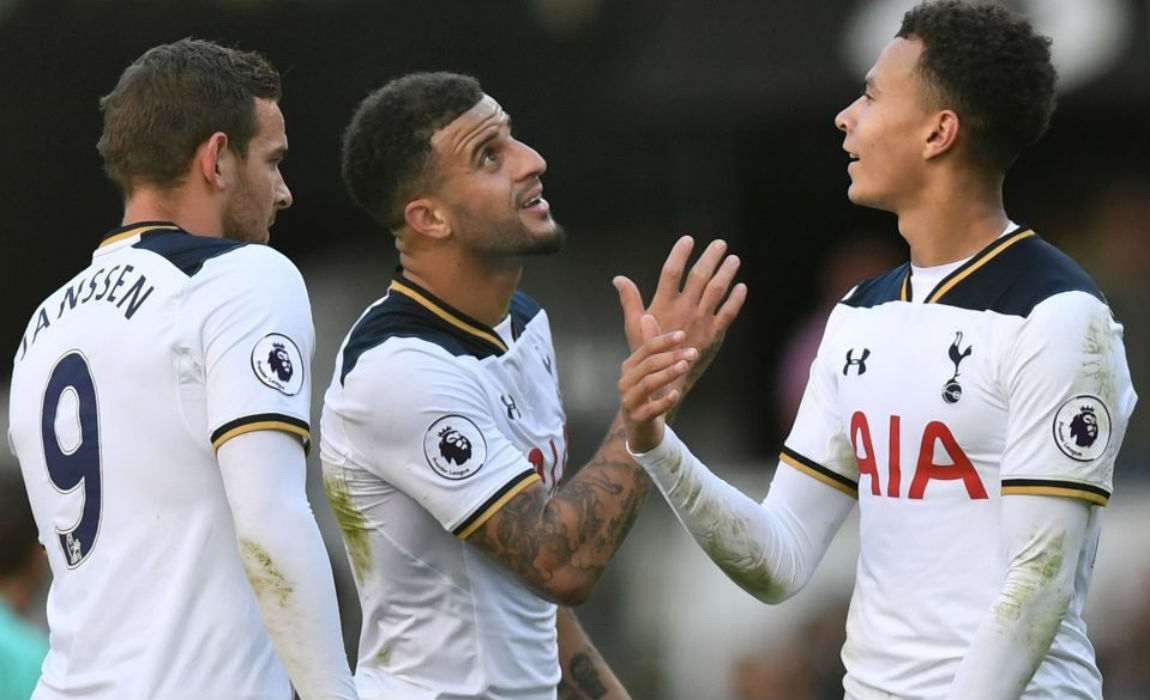 Mauricio Pochettino heaped praise on Tottenham Hotspur players as they thrashed Manchester City 2-0 to bring an end to Guardiola's 100 % Premier League record, stating: "That was nearly perfect."
Kolarov's disastrous own goal and a stunner from Dele Alli helped Spurs to clinch a crucial win over Man City, as Guardiola suffered his first defeat in Premier League.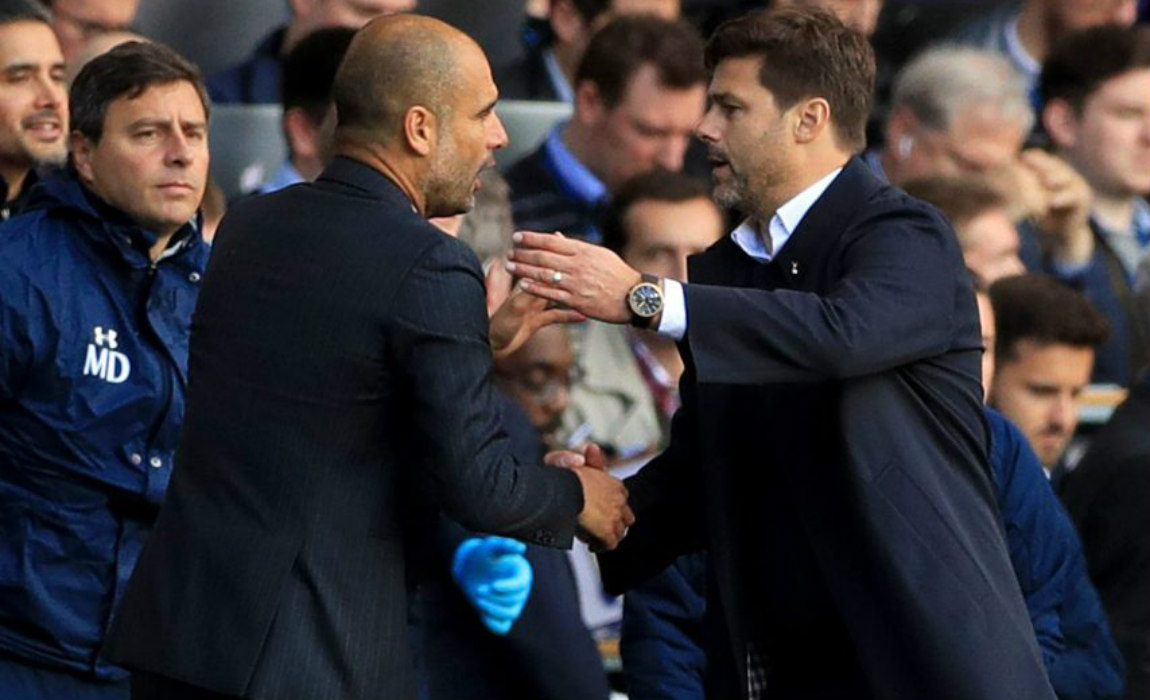 "I feel very proud. To beat a great team like Man City, you need to do a fantastic job and that was nearly perfect," said Spurs boss Pochettino.
"If we can play like this, why not be consistent for the whole season?"
"I know it's a big effort but that is the way we want to work and play."
"This was a good example we want to follow."
The victory puts Spurs second on the Premier League table – only behind league leaders Man City by a point.
"After our Champions League defeat to Monaco I was very disappointed with the lack of passion," added Pochettino.
"But if we play with the passion we showed here, we have enough quality to fight with the big teams."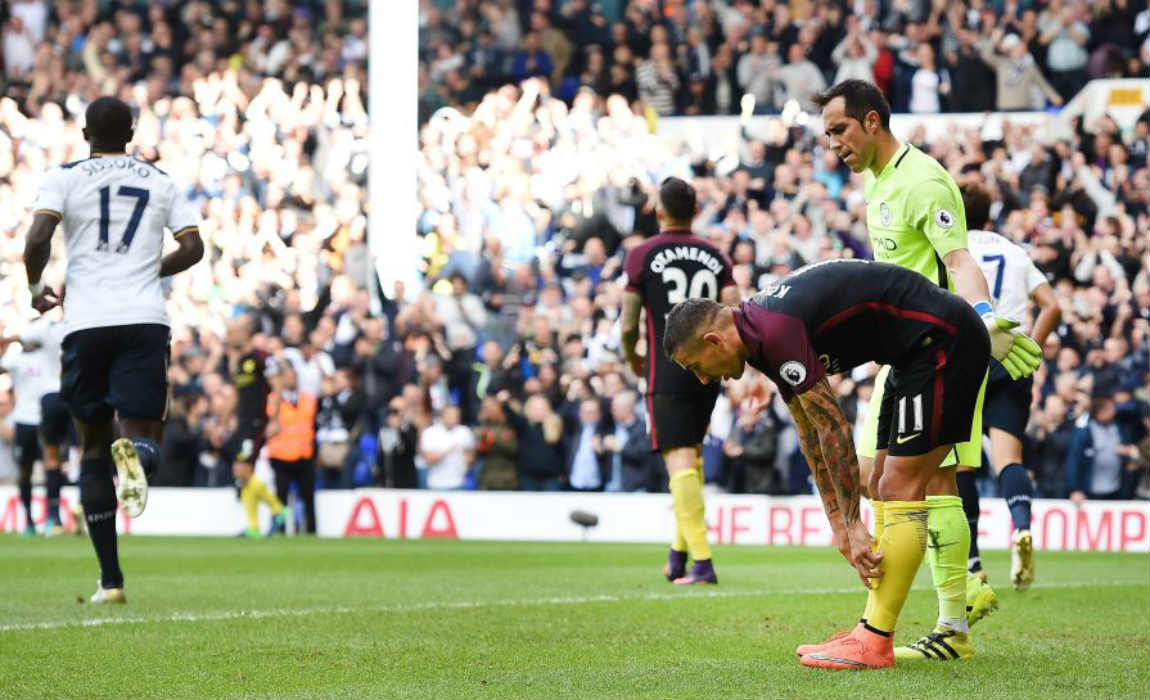 Guardiola made an immediate impact after taking charge at Etihad as Man City won their first six league encounters. However, Spurs were clearly the better team on Sunday and looked in good shape against a lack lustre Man City. Spurs had the opportunity to increase their lead but Erik Lamela's effort from the spot was saved by Claudio Bravo after the Argentine stepped forward and refused to let Son take the penalty.
Commenting on his penalty takers, Pochettino said: "Lamela, Sonny, Christian Eriksen . . . at the moment it's who feels better to shoot."
"Two players wanted to shoot. That's always better than nobody wanting the ball. They decided to be brave."
Striker Son, who is on International duty for South Korea's clash against Qatar on Wednesday, said: "I am now playing as a main striker and wanted to show ambition by taking the penalty."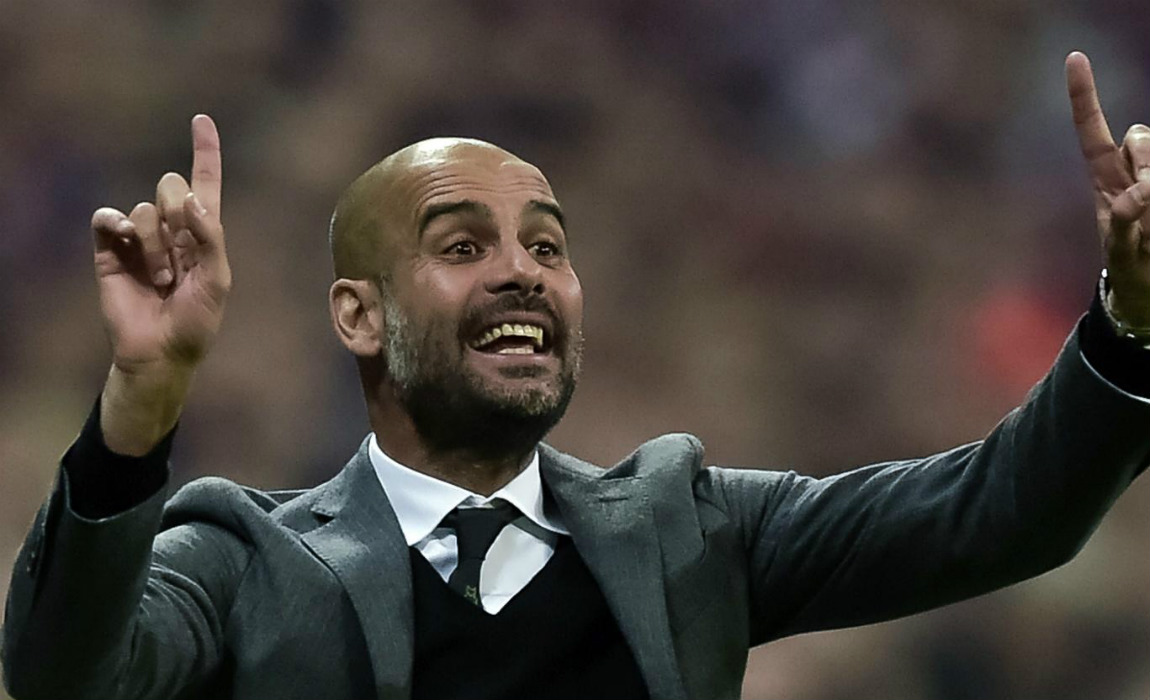 Man City boss, Guardiola said: "They were better."
"They were fighting for the title last season. We knew how aggressive they are, especially at home."
"We had problems. They were one step in front of us. We have to accept it and learn from that."
"There are many teams that can achieve that and Tottenham is one of them."
"In two or three years my team will be better."
"When you are not in the right positions on the pitch in attack and defence, these things can happen."