Last year's surprise package Atalanta are set to face the 13 times Champions League winner Real Madrid in the 1st leg of the round of 16 on the 24th of this month.
The small town of Bergamo, that has been the home to one of the most attacking teams in Europe over the last 3 seasons,is going to welcome the Spanish Giants who have stumbled at this stage of the Champions League two seasons in a row.
Speciale #Atalanta su @Gazzetta_it ❗️

📰 Interviste a Romero e Tacchinardi, storie e curiosità legate ad Atalanta-Real e molto altro!

📆 Oggi lunedì #22febbraio in tutte le edicole di #Bergamo e provincia!#GoAtalantaGo ⚫️🔵 pic.twitter.com/LzjC3ooeh8

— Atalanta B.C. (@Atalanta_BC) February 22, 2021
Atalanta would be hoping to cause a major upset against Real Madrid at home, and would love to take advantage of their injury issues and lackluster attack, specially with Benzema out injured.
Atalanta's form has been inconsistent in the league this season, they started sluggishly but have picked up some form recently and have won three of their last five fixtures in the league, losing one and drawing one game in the league. La Dea also qualified 2nd from a very tough group that had Liverpool and Ajax, but since then a lot has changed in Gian Piero Gasperini's side. During January him and talisman Alejandro "Papu" Gomez had a massive spat which saw the Argentine veteran depart the club for Sevilla FC in January itself. Atalanta's dip in form after Papu Gomez's departure has recovered as, they go into this clash against Real Madrid after a stunning victory over Napoli in Serie A, thrashing the team from Naples 4-2. The attack is back to its best as Luis Muriel, Duvan Zapata and Robin Gosens, who have been exceptional for Gaperini's side for the last two years have seemingly found another gear to fill the void left by Papu Gomez. Atalanta would be looking to dominate this game against a depleted Real Madrid squad.
🤩 VITTORIA ENORME!!! GRANDI RAGAZZI!!!
🔥 HUUUGE WIN!!! WELL DONE LADS!!!@Plus500 #AtalantaNapoli #SerieATIM #GoAtalantaGo ⚫🔵 pic.twitter.com/M0g4H2rsyB

— Atalanta B.C. (@Atalanta_BC) February 21, 2021
Real Madrid have been one of the form teams in La Liga in the last two months, which they can attribute to their defence. Zinedine Zidane's men boast the 2nd best defence in the league conceding only 19, which is slightly higher than Atlético Madrid and Sevilla's 16 goals against this season. Los Blancos sit second in the league currently and are chasing their noisy neighbours who are 3 points ahead with a game in hand in the league. Real Madrid won their most recent fixture against Valladolid 1-0, away from home but Los Blancos did suffer a major loss in the game as Karim Benzema, who has been carrying the Real Madrid attack almost single-handedly, was subbed due to an injury and will be sorely missed against Atalanta. Real Madrid qualified 1st from a very tough Champions League group  which had Inter Milan and Mönchengladbach but their reliance on Karim Benzema and Sergio Ramos, who is also injured for this game will surely play a crucial role in this game against Atalanta. Zidane would be hoping that his Real Madrid does not underestimate this Atalanta side who is capable of destroying defences on their best days.
👀 @ChampionsLeague mode 🔛#UCL pic.twitter.com/09rOmLLUVa

— Real Madrid C.F. 🇬🇧🇺🇸 (@realmadriden) February 22, 2021
TEAM NEWS
Atalanta goes into this match against Real Madrid with an almost fully fit squad with only the prolific Hans Hateboer missing with injury and luckily for them Jaokim Maehle is a very able replacement at the right wing back position. Gasperini would be looking to deploy his most trusted 3-4-1-2 which has been very effective. La Dea's most probable line up for this game would consist of- Golini, Djmisiti, Toloi, Romero, Gosens, Freuler, De Roon, Maehle, Malinovsky, Zapata and Muriel.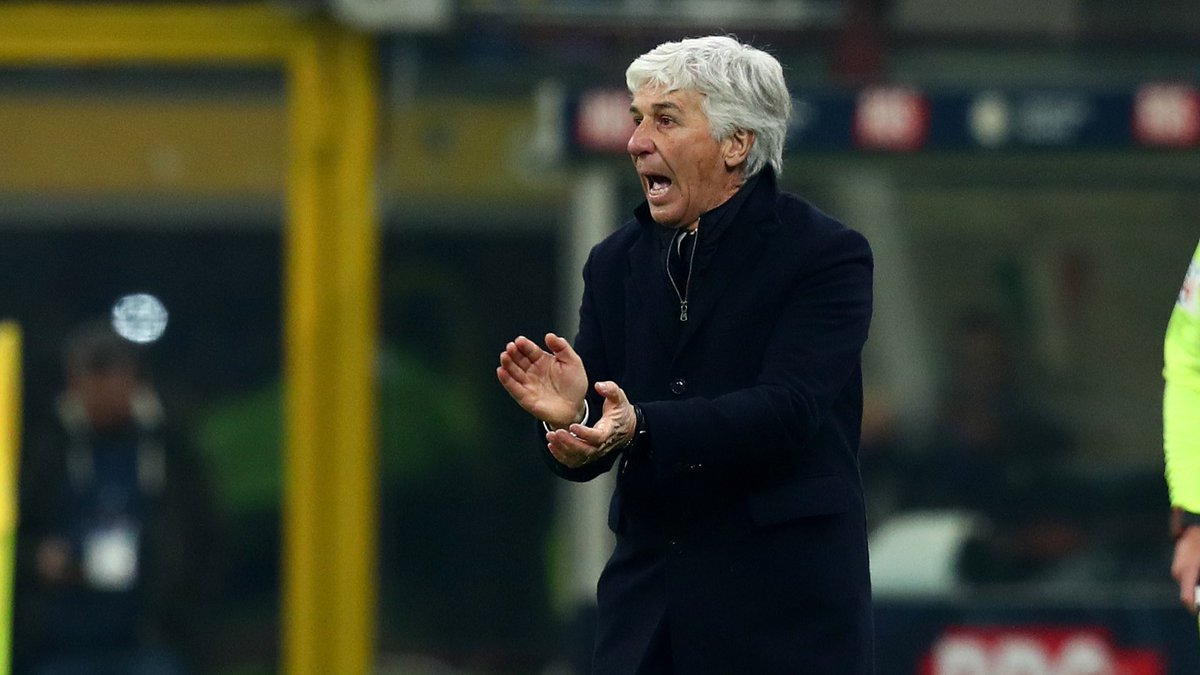 Real Madrid on the other hand have had a lot of injury woes this season that may come back to bite them against Atalanta. The likes of Benzema, Ramos, Odriozola, Carvajal, Marcelo, Militao, Valverde, Hazard and Rodrygo are all out with injuries and Real Madrid's squad looks really 'thin' ahead of this game against Atalanta. Zidane would be hoping that his makeshift team can grab an away goal or two. Los Blancos would most likely play in a 4-3-3 formation. Zidane's Real Madrid most probable line up against Atalanta would consist of- Courtois, Mendy, Nacho, Varane, Vazquez, Kroos, Modric, Casemiro, Vinicius Jr., Diaz and Asensio.
🗣️ Zidane: "It's an important win. We have to keep on doing things our way, without looking at other teams."#HalaMadrid pic.twitter.com/mFMNbZgVm9

— Real Madrid C.F. 🇬🇧🇺🇸 (@realmadriden) February 20, 2021
GAME CHANGERS  
Atalanta's attack has been prolific ever since they appointed Gian Piero Gasperini, this season is no different as the side from Bergamo have the second best attack in the league sitting only behind table topping Inter Milan in Serie A this season. Gasperini has the likes Duvan Zapata and Luis Muriel is terrifying form this season, as the South American duo have been involved in 34 goals in the league and surely their firepower is going to be at its potent best against this injury stricken Real Madrid side. But we think Ruslan Malinovsky might prove to be the star man for Atalanta against Real Madrid. The Ukrainian playmaker has shone brightly this season in limited minutes, but the departure of Gomez has meant that he can play in his most preferred position behind the strikers and his deadly shooting from range would be a very potent weapon against a back line without Ramos.
Blink and you'll miss it! ⚡️💪🏾
Se sbatti le palpebre te lo perdi! 🚀
⠀#Zapata #GoAtalantaGo ⚫️🔵 pic.twitter.com/G09ewPDntB

— Atalanta B.C. (@Atalanta_BC) February 20, 2021
Real Madrid's best players are out injured for this game and proximity  to Atlético Madrid in league means that Zidane won't be willing to take the risk of playing semi-fit players for even 20 minutes to get a result against Atalanta. The most likely candidates that can grab the headlines for Madrid against Atalanta are Vinicius and Asensio, who would look to dominate La Dea's wing backs and put in some decent deliveries for Mariano Diaz to attack. Vinicius has blown hot and cold this season but his capability to beat a man whenever he pleases will surely be a very important asset for Real Madrid. Asensio on the other would be looking to gain some momentum after returning from injury only very recently, specially since it has been a while since the former wonder kid put in a world-class display. He will be looking to be the difference maker against Atalanta and Real Madrid fans might get something to smile about.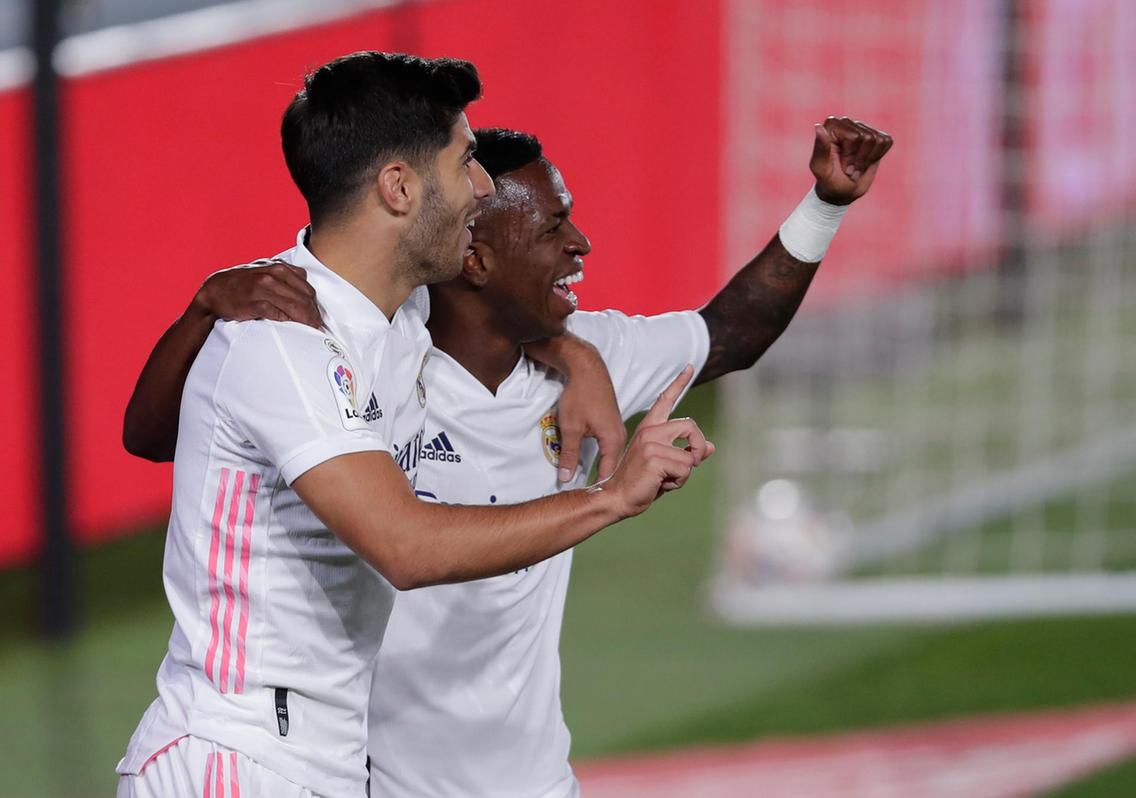 PREDICTIONS
We at FootTheBall predict a very open game specially with Atalanta's fluid beautiful football on display and at home this would make a major difference as we see Real Madrid Losing to Atalanta.
We think the match will end 2-0 in La Dea's favour with at least one goal coming from either of their deadly strikers.