Mikel Oyarzabal is a 23-year-old Spanish player who plays in La Liga for Real Sociedad. He has been on fire for the past couple of seasons and is considered to be one of the best players in Spain right now. Here's everything you need to know about him.
1) THE MOST UNDERRATED PLAYER IN LA LIGA
Queremos seguir ganando y este es el camino!! Gau ederra atzokoa!! Gehiago nahi dugu💪⚪️🔵 pic.twitter.com/cUVOqNVQb2

— Mikel Oyarzabal (@mikel10oyar) September 27, 2019
Mikel Oyarzabal is one of the best footballers in the past few months and yet very few people know about him. He is 23 and is currently the youngest captain in La Liga. He has been a regular starter for the team for 4 seasons now and has been wonderful in all of them. Last season he was one of the few players in the world to have both goals and assists in double digits.
He has exceeded everyone's expectations and has overperformed every season. He has 10 goals and 5 assists up till now this season and is one of the top scorers of the league. At the mere age of 23 he is being compared to the top players in La Liga like Messi and Benzema which is a really big deal.
2) EARLY LIFE OF MIKEL OYARZABAL
Mikel Oarzabal was born on 21st April 1997 in the Basque country of Spain to a couple of Real Sociedad fans. Basque is full of good football clubs like SD Eibar, Real Sociedad and Athletic Bilbao and hence got influenced by the sport at a really young age. He grew up in the streets of Eibar dreaming about one day playing for the top clubs in Basque and soon got one step closer to his dream when he joined the Real Sociedad youth academy.
After joining the youth academy at the age of 14 and he quickly rose through the ranks. In the 2013/14 season when he was 16 years old, he was sent to his hometown club Eibar on loan as they were fighting relegation. After heroically saving Eibar, he came back to Real Sociedad and was promoted to their U19 side.
3) ONE CLUB MAN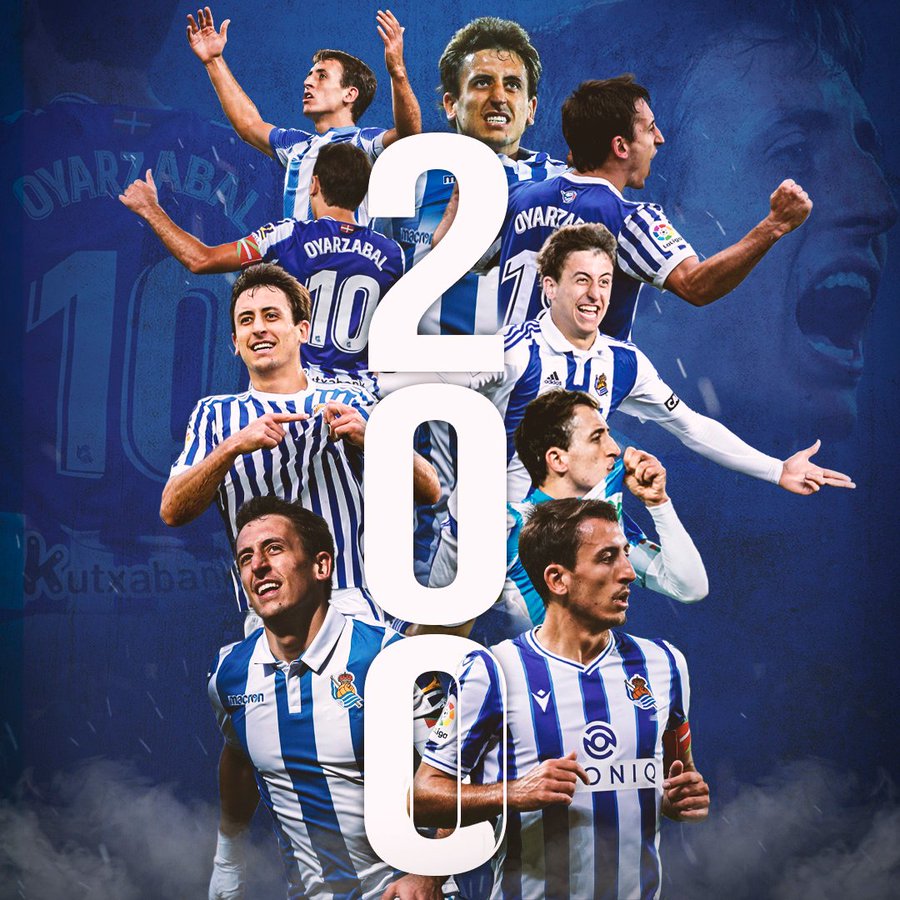 In the 2014/15 season, Real Sociedad reached the finals of the youth championship in Spain. Although they lost to Villarreal in the final, Mikel Oyarzabal was one of the players to stand out and soon word reached David Moyes who was the coach of Real Sociedad at that time. He got into the senior side for the preseason tour in Austria.
After that he gradually started getting firs team action and on matchday 32 of the 2015/16 season, Oyrzabala scored and won against Barcelona in 1-0 home victory which boosted his popularity across the world.
Oyarzabal loves Real Sociedad to his fullest. He has spent his whole life in the club and is looking forward to continuing to do so. Athletic Club has tried to persuade him into joining the Bilbao-based club three times and they received the same response every time. He feels, "I am at the place I want to be, it is one of the happiest days of my life and I want to write history at Real Sociedad."
4) MIKEL OYARZABAL FOR SPAIN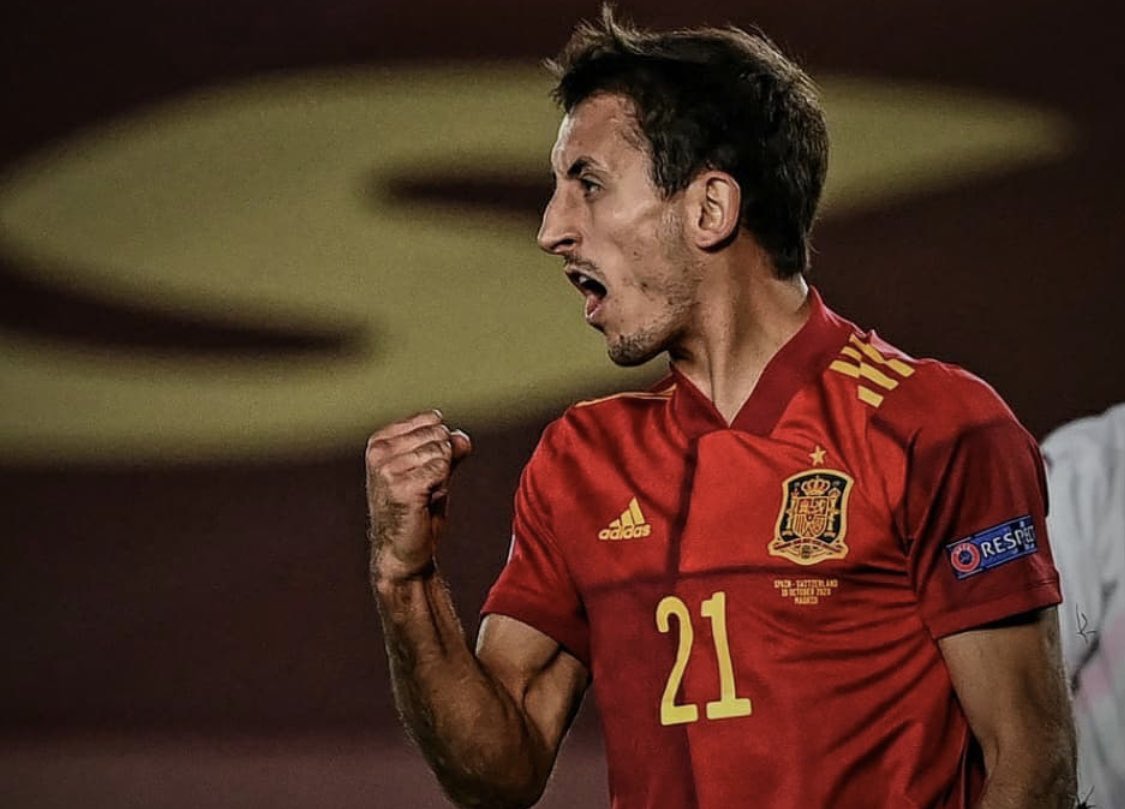 Mikel Oyarzabal was selected in Spain's nationals squad for a friendly against Bosnia and Herzegovina after seeing his amazing performances in 2016. On 10th June, 2019 he scored his first goal for La Roja in the 2020 Euro qualifier in a 3-0 victory against Sweden. Spain's forward line will probably become one of the best in the world due to players like Mikel Oyarzabal, Ansu Fati, Ferran Toress and Adama Traore in the making.
5) VERSATILE PLAYER
Although he is a left footed player, he tends to play on both the flanks. He is even seen playing as an attacking midfielder sometimes and he also plays centre forward occasionally. Mikel Oyarzabal adapts to any position or situation his team needs him to be and that is what makes him such a valuable commodity.
Mikel Oyarzabal is not as fast as your conventional modern wingers but he has his own way of doing things. He has good ball control, passing and finishing like all the good players do but what makes him special is his work off the ball. Oyarzabal has phenomenal attacking awareness and is the most dangerous when he is out of possession. He finds himself in the most crucial positions when he's off the ball which completely baffles the opposition defenders.
6) ANOTHER REAL SOCIEDAD PRODIGY
Real Sociedad's Zubieta academy is one of the world's top producers of young football talent. Mikel Oyarzabal is only one of the names in the long list of successful footballers from this academy. Xabi Alonso,, Asier Illarramendi, Joseba Etxeberria and Iñigo Martínez, Xabi Prieto and Antoine Griezmann are the other products of the Real Sociedad youth academy.
7) FUTURE PROSPECTS
The future of this young lad is uncertain. There are many top clubs in Europe who are impressed by him and might make a move in the coming transfer periods. Manchester City's Per Guardiola is an admirer of the Spaniard and he even tried to sign him in last transfer window as a replacement for Leroy Sane.
Even Barcelona has shown some interest in him as the club needs a player like Oyarzabal. Barcelona has a number of players who are soon going to be leaving and the club has been trying to shape young players like Fati, Pedri and Dest for the future. Mikel Oyarzabal can be a great addition to the list and if things go right for him he might even turn out to be their main man in the coming years.
8) MIKEL OYARZABAL IS EXTREMELY HUMANE
Mikel Oyarzabal has a heart bigger than his size 47 feet (highest in La Liga). He is a down to earth and kind person who although has reached exceptional heights in his career, sticks to his normal way of living. He believes, "Before being a footballer or worker, you are a person, and sometimes that's the most important thing,"
9) MIKEL OYARZABAL IS A BUSINESS STUDENT
Football isn't the only profession he can pursue. Ever since he was a kid he knew that he is not going to depend only on football. Although Mikel's parents completely supported his football career, they felt that he has to have a second option. He studied for a degree in Business Administration and Management at the University of Deusto. Regarding his studies, he has said, "Many times I didn't feel like studying but I know that it is important in life to have a second option for the future apart from football. You never know what can happen."
10) THE THREE MOST IMPORTANT THINGS TO HIM
Football is his love, Organization is his skill and his friends are his strength. Since he was a kid he was great at organizing everything. When he first joined the academy of Real Sociedad, he had to travel a lot to get to the training grounds from his home. He had to balance his studies alongside his football and his organizing skill is what helped him pursue his dream.
When he was going to his university he received a lot of help from his friends. They helped him with the notes and projects and he has stated that " Without their help, everything would have been more complicated."
Mikel Oyarzbal is the player who is currently in the form of his life and yet there are football fans around the world who haven't even heard his name even once. He is a gem of a person and plays football not because of the fame and money, but because of his love for the game.