In-form Bukayo Saka might be the only good thing that has come out of Arsenal this season. Leicester on the other hand have been magnificent and consistently in good form so far. Leicester is playing a home game against Arsenal on Sunday in their 26th match in the Premier League. Here's everything you need to know before watching this interesting weekend game.
Leicester are currently 3rd in the table making their chances of playing the Champions League next season better with every game. They are currently tied on points with second-place team Manchester United but Manchester City still seems to be out of reach for them as they are 10 points ahead. Leicester are on their way to make this season one for the history books as even though they won't be able to pull off a repeat of their 2015/16 season, a Champions League spot is also a massive achievement considering their stature.
There's no point of talking about Arsenal in the same context as the Champions League. In the earlier seasons, they at least had a Europa League spot in the bag but that doesn't seem to be the case this year. Arsenal aren't even in the top 10 as of now. They are in 11th place with 54 points. Their competition table-wise is Leeds United who are 1 point ahead and are playing in the Premier League for the first time since more than a decade. Although they are only 6 points behind the 6th place Liverpool, the kind of form they are in right now doesn't look promising.
"Our idea is to win the game, it's as simple as that."

Brendan Rodgers has now arrived in the King Power Centre at LCFC Training Ground to preview #LeiSvp 🎙#UEL pic.twitter.com/o5go2LgW2I

— Leicester City (@LCFC) February 24, 2021
Brendan Rodgers, the head coach of Leicester might be the happiest man in the Premier League after Pep Guardiola. In any other previous seasons, with the points they have they might have been struggling to stay in the top 6, but this season since all the teams are playing worse than usual, Brendan Rodgers ought to be happy with the lads. Rodgers main aim with the club has been to qualify for the Champions League ever since he joined The Foxes in 2019 and he is teasingly close to succeeding.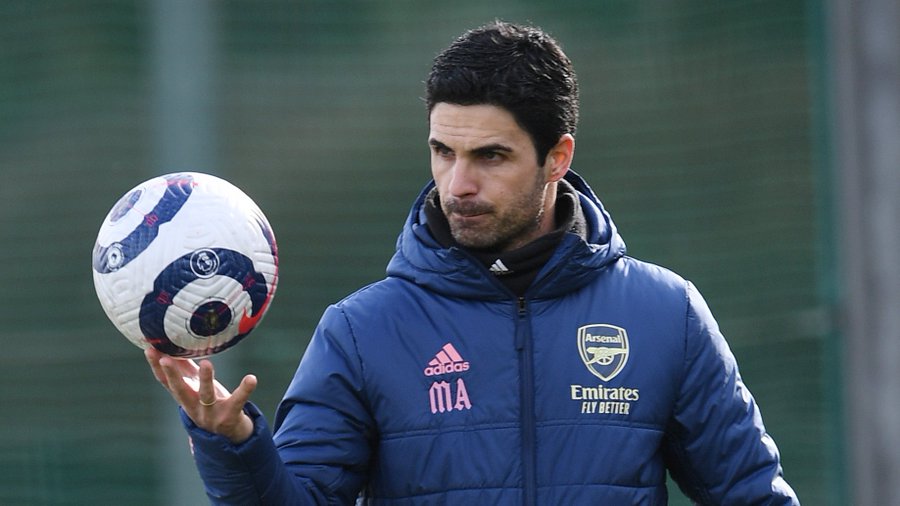 The odds of Arteta getting sacked are getting bigger with every game. He hasn't had a good set of matches even once this season and his side has always looked down throughout these past few months. It isn't too late for Arteta though because if he manages to get top 6 this season, there is a possibility that he will be given another chance to prove his worth, but the competition in the middle of the table this season is too tough. Every loss causes a huge blow to their status on the table which is why winning against a top team like Leicester is crucial for Arteta.
In the last 5 games, Leicester has won 3 and Drawn 2 games. Their last loss was nearly a month ago against Leeds United but their form has surely improved in February. Last time out they won 2-1 against a strong Aston Villa side which is definitely going to help their form and morale for the Arsenal game ahead.
In their last 5 games, Arsenal lost 3 games and had a draw and a win. This blatantly shows the kind of miserable state Arsenal is in. Another week or two like this and their Europa League dreams will be over. In their last game, they lost 0-1 against League leaders Manchester City. Although looking at the scoreline one might say Arsenal put up a good fight but in reality, City controlled the whole game and Arsenal was bound to lose ever since they conceded a goal, which was by the way in the 2nd minute of the first half.
TEAM NEWS
Preparations complete at Seagrave ✅

Next up: #LeiSvp ⚽️ pic.twitter.com/HbGHHSb4pq

— Leicester City (@LCFC) February 24, 2021
Leicester is missing two important players due to injury, James Justin who is the full-back that has been a starter for them and Wesley Wafona who plays their Centre Back is also injured. Ricardo Pereira is back on the team sheet for Leicester but he probably won't start against Arsenal.
We predict that Leicester will play in a 4-2-3-1 formation and their starting lineup might look like:- K.Schmeichel, D.Amartey, C.Soyuncu, J.Evans, R.Pereira, O.Ndidi, Y.Tielemans, H.Barnes, J.Maddison, M.Albrighton and J.Vardy.
Arsenal luckily doesn't have a lot of players out injured as of now. Thomas Partey is back in training and even though he might not start, Arteta will probably use him as a substitute in the second half. Rob Holding was subbed off in the game against Manchester City due to a head injury and his chances of playing are very thin.
We predict that they too will play in a 4-2-3-1 formation and their starting 11 would look like:- B.Leno, Tierney, Gabriel, D.Luiz, H.Bellerin, G.Xhaka, D.Ceballos, N.Pepe, M.Odegaard, B.Saka, P.Aubameyang.
GAME CHANGERS
Harvey Barnes has been in a good form consistently throughout the season. He was named man of the match in their game against Aston Villa which has surely fired him up for the game against Arsenal. Barnes is the second-highest goalscorer for Leicester with 9 goals and has also provided his team with 4 assists. He has the highest work rate on the pitch, he creates at least 1 chance per game and takes around 3 shots per 90. If Leicester ends up beating Arsenal, we can blindly say that Harvey Barnes was a major factor in it.
Our Player of the Month – as voted by you – is @BukayoSaka87! 🏆

🤩 Here are a few reasons why… pic.twitter.com/JRY3ovPhLp

— Arsenal (@Arsenal) February 10, 2021
Bukayo Saka is 19 and has played the most minutes for Arsenal this season, he is that good. Saka has been consistently playing decent compared to his teammates and if he was in any of the top 6 clubs right now, he would have been one of the top goal scorers or assist leaders of the Premier League. He has been holding the fort for Arsenal this season and he is one of the main reasons they actually have a shot at defeating Leicester.
PREDICTION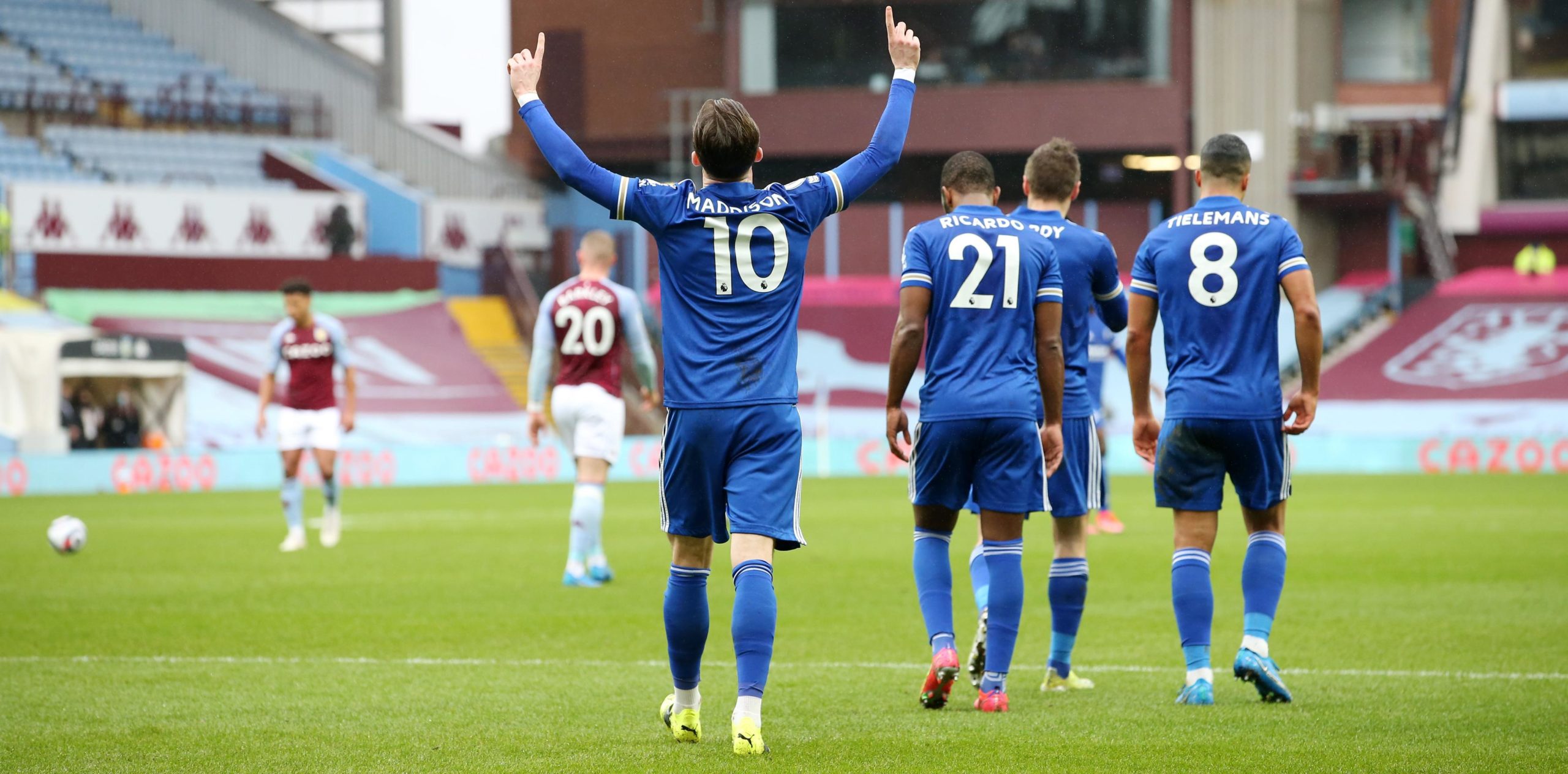 Arsenal has turned into a laughing stock for Premier League fans in recent years and Mikel Arteta has clearly failed to turn things around. It is truly a shame to see the legendary club fighting in the mid-table. Leicester on the other hand have been the most underrated team ever since they joined the Premier League in 2015. Even though they don't have the best players or financial means, they have been challenging for the top 4.
Leicester is going to win the game no matter how hard Arsenal tries because of the sheer difference in their overall form and position. We at FootTheBall predict Leicester 3-1 Arsenal. Stay updated with all Premier League fixtures and today's premier league matches right here!