Mino Raiola is currently the World's most powerful football agent and handles more than 75 players throughout the world. The list isn't just filled with lowkey players, big names in the likes of Zlatan Ibrahimovic, Marco Verattii, Erling Haaland and of course Paul Pogba are a few marquee players Raiola manages. The super-agent lashed out in an interview he gave on Tuesday to BBC Sport, scraping all the allegations holding him responsible for Pogba's wavering form because of a statement he made in December as "Bulls**t". Here's the whole story.
THE COMMENT RAIOLA MADE ON POGBA IN DECEMBER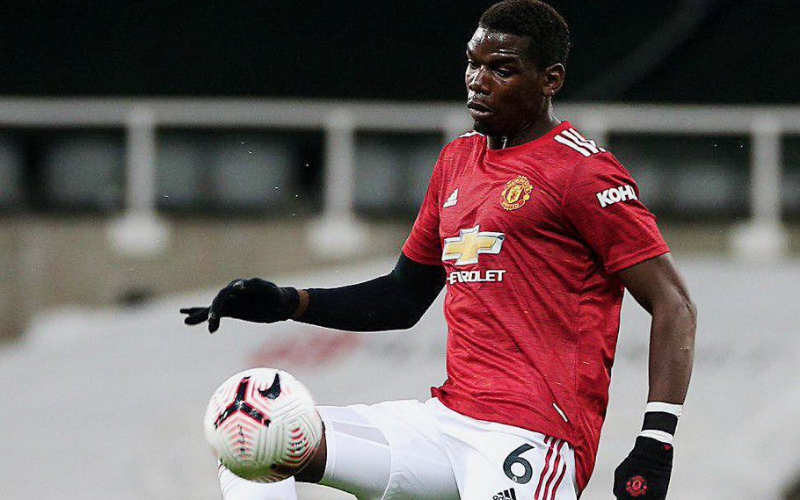 A day before Manchester United's last group stage game of this season's Champions League, Mino Raiola gave an interview to an Italian newspaper in which he stated that,"The time for Pogba to leave Old Trafford is near." The next day Manchester United lost to Leipzig and were knocked out of the Champions League. Pogba was subbed in the second half but hardly made any impact on the game.
Ever since that day, Mino Riola has been accused of the reason behind Pogba's horrible rut and Mino Raiola finally gave an answer in the interview 2 months later.
RAIOLA'S CLARIFICATION
In the interview with BBC Sports, Raiola rebuffed all the accusations of him affecting the form of Pogba on the pitch. He stated that he was just expressing his opinion and wasn't aiming to cause any problems for Pogba or the club. Raiola went on by saying he doesn't feel that Manchester United is doing badly anyway. He felt that they are high up on the table and had a good set of matches in the past 2 months, his statement hasn't caused any effect on the team's performances.
Raiola continued by sarcastically saying, " You think big players like Paul Pogba, or Solskjaer, who won everything in his life will get destabilised by what Mino Raiola says? Come on, please."
Railo concluded by saying that he had learnt his lesson and is not going to make statements like these from here on. He took a dig against English clubs and fans by saying that English clubs are too sensitive and easily get affected by the public and media opinion.
THE ROOT OF THE PROBLEM
Raiola – It's happened many times before . However surely Paul knew he was making this announcement? If he wasn't aware then we should see a quote from him very soon correcting his agent. Finally to do this ahead of Leipzig and the Man Derby is terrible timing for the Team. 😡

— Gary Neville (@GNev2) December 7, 2020
Mino Raiola has a reputation for being a controversial man for years now. Although he is one of the best in the business, a lot of clubs hate his guts. Big shots agents like him tend to make a lot of money because of huge transfer deals and hence they are hated by the clubs and the fans of the player or club.
This is not the first time Raiola and United have exchanged words regarding Paul Pogba. In 2012, Manchester United wanted young Pogba to stay, but Raiola convinced him into joining Juventus. Alex Ferguson himself was furious at the agent's dirty trick and called him a 'Sh*t Bag.'
Here's another example for you. Donnarumma was an 18-year-old kid when he got into explosive form and Raiola, his agent looked at him as an opportunity to get a high-paying transfer deal so that both he and the youngster can make money out of his talent.
Money thrown at Donnarumma by Milan fans during Italy U21 match. pic.twitter.com/FtufC3CPQT

— FootballFunnys (@FootballFunnnys) June 18, 2017
The club and the fans felt that Donnarumma was being manipulated by the agent and were furious at him. The situation got so bad that during a game, few fans threw money at the goalkeeper so as to send a message. Although the player ultimately changed his mind and stayed in AC Milan, this is a great example to show how the world looks at Mino Raiola.