Liverpool didn't lose a single home game in 4 years, that was two weeks ago. Now, they have lost three home games in a row. The only bigger change in the past few weeks other than Liverpool's form, is the increase in Gamestop's stock prices. Liverpool can lose their third Premier League match in two weeks as they are playing against Leicester in their 24th Premier League game this season. Leicester is 3rd in the table, 3 points ahead of 4th place Liverpool and 7 points behind league leaders Manchester City.
Although both the clubs are in the top 4, they aren't technically part of the title race but are sure looking to cement their position in the Champions League spots as Chelsea and West Ham are right on their heels.
You'll Never Walk Alone, Jürgen ❤️ pic.twitter.com/mjgSmXZWgn

— Liverpool FC (@LFC) February 10, 2021
Jurgen Klopp is desperately looking for a win because Liverpool can definitely do better than 4th place. Klopp built the Liverpool squad for nearly 4 seasons to win a Champions League and a Premier League but it looks like they are gradually losing their authority
. With an injury crisis at hand, a win against one of the top teams in the league will surely brighten the fans up and get them to have faith in the German.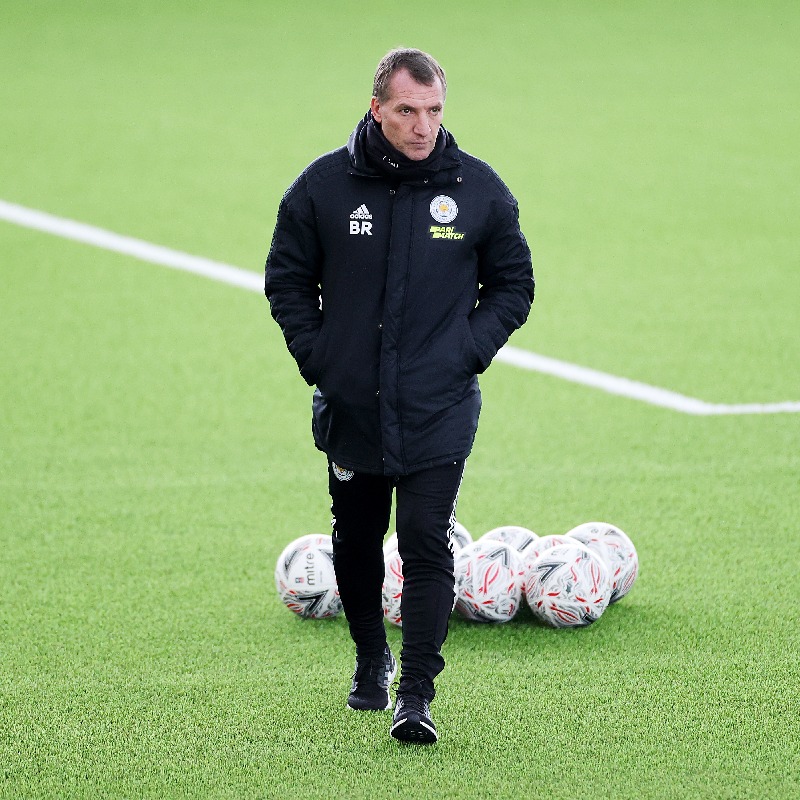 Other than the golden 2016 season, Leicester haven't qualified for Champions League football yet. Brendan Rodgers joined in 2019 looking to turn things around for the club but finished 5th, just 4 points away from 4th place Chelsea. Brendan Rodgers is surely looking to do what he couldn't do last season and beating a top team will increase Leicester's chances of finishing in the top 4 by many folds.
"It's easy to believe when it's going well."

A powerful message from Jürgen Klopp. pic.twitter.com/ZqREFshSDE

— Liverpool FC (@LFC) February 8, 2021
Liverpool have lost 3 and won 2 out of their last 5 games, disastrous by any means. In their last match, they got thrashed 1-4 by manchester city at home. If this series of losses continue, Liverpool's title-winning plans are done for.
"We had some good opportunities and, in the first half, some really nice bits of combination play to get in behind and it just didn't fall for us." 🗣

Brendan Rodgers' #WolLei assessment 👇

— Leicester City (@LCFC) February 8, 2021
Leicester is in a better form than Liverpool but it still ain't that impressive. They drawn 2, lost 1 and won 2 out of their last 5 games. The last time out they played against Wolves which ended in a goalless draw. Leicester needs consistency more than anything. They need a good set of back to back wins because if they don't improve their form, someone else will and they will find themselves mid-table in no time.
TEAM NEWS
A first look at @ozankabak4 and @BenDavies1108 in Reds' training 💪🔴 pic.twitter.com/TwwLtQi2xN

— Liverpool FC (@LFC) February 5, 2021
Liverpool's top three center-backs, Van Dijk, Matip and Gomez are out injured. Diogo Jota and Naby Keita are also out injured for a while now. Henderson and Fabinho have been playing central defenders due to the injuries but we feel that Liverpool's new loan signings Ozan Kabak and Ben Davies might start for them, enabling Fabinho and Henderson to play in their original positions.
We feel that Liverpool will play in their favourite 4-3-3 formation and their starting 11 would be:- Allison, A.Robertson, O.Kuzak, B.Davies, Alexander-Arnold, Thiago, J.Henderson, Fabinho, S.Mane, R.Firmino and M.Salah.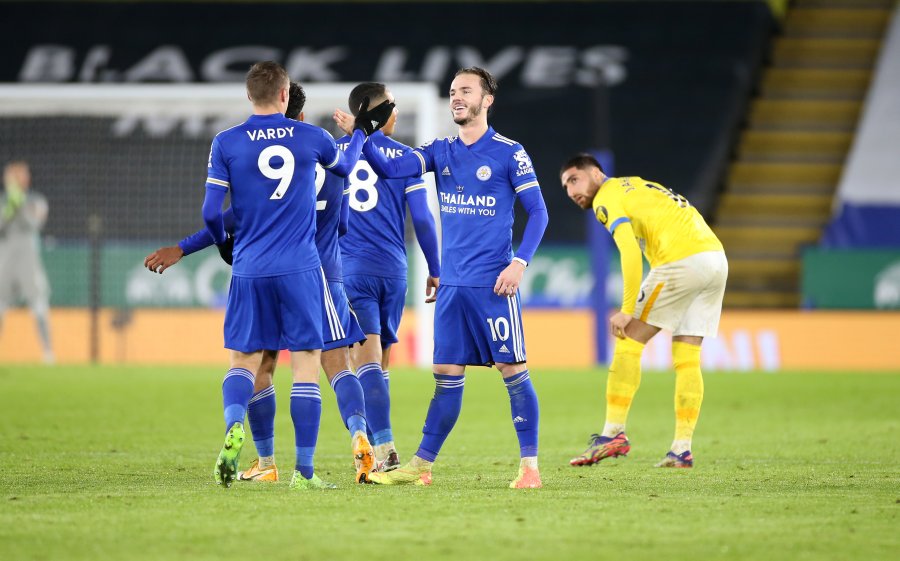 Leicester doesn't have any injuries or suspended players out and Brendan Rodgers has the whole squad at his disposal. Leicester always plays in the 4-2-3-1 formation and we feel they will continue to do the same. Their line-up can be:- K.Schmeichel, J.Justin, W.Wafona, J.Evans, R.Pereira, H.Choudhary, Y.Tielemans, H.Barnes, J.Maddison, M.Albrighton and J.Vardy.
GAME CHANGERS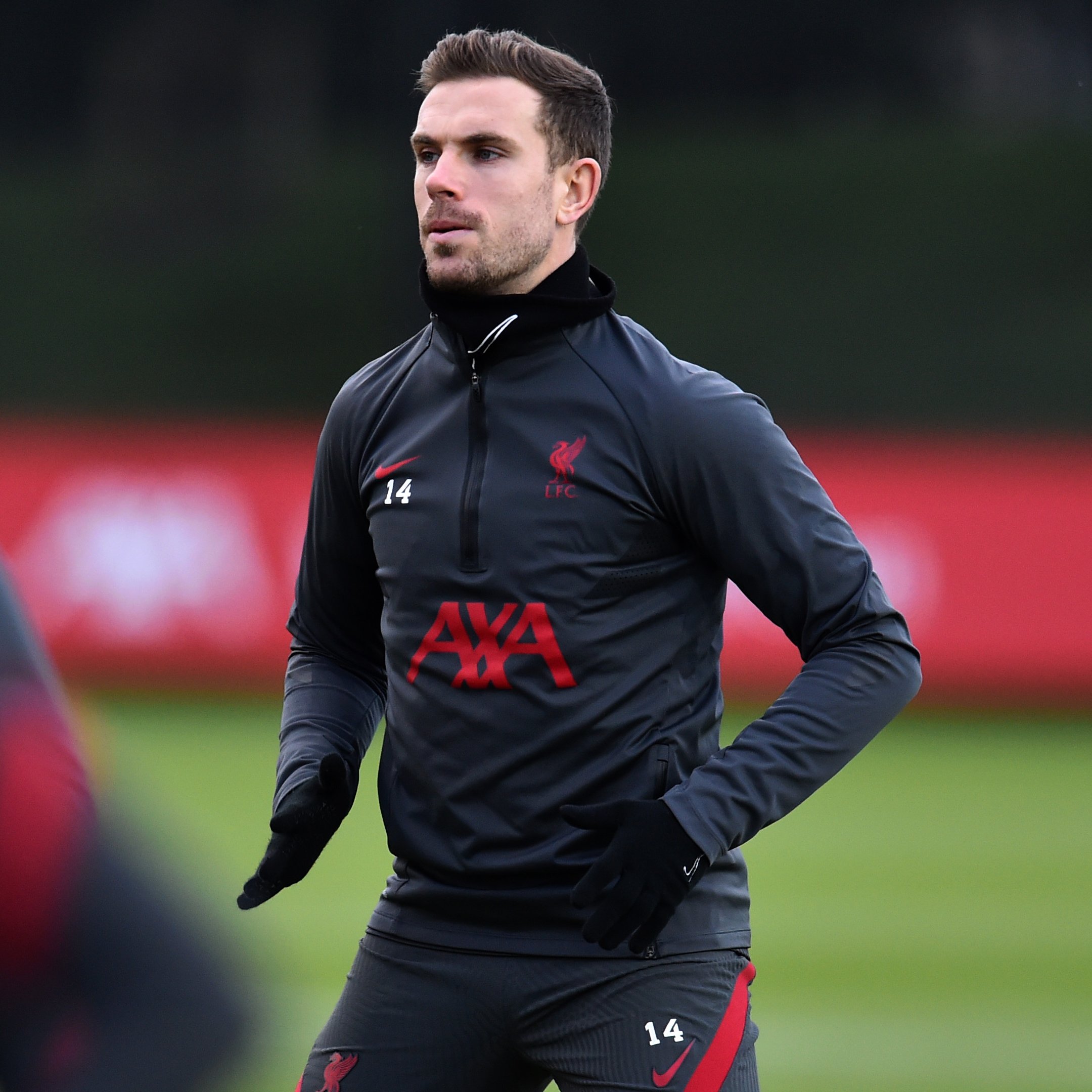 Jordan Henderson might be the player for Liverpool that is going to make all the difference. With him back in the midfield, Liverpool have just got what they were lacking. He is a lethal man during Liverpool's counter-attacks and his slick passing cutting through the enemy lines will be a massive help for the attackers to score.
If Fabinho plays in the midfield alongside Henderson, the front line would get the support they have been looking for and goals wouldn't be a huge problem for Liverpool.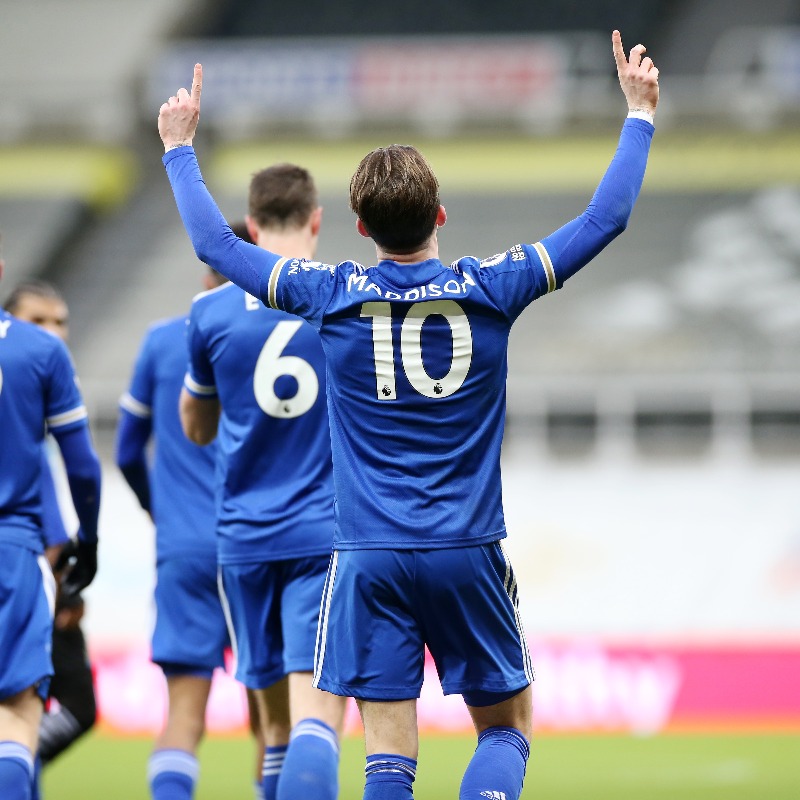 James Maddison has been the man in form for Leicester in their recent fixtures. He has given 3 assists in the last 5 games and is the assist leader of the team this season. Maddison is a strong playmaker for the team and has an average of 2.44 chances created per 90.
He has an active involvement in most of their goals and is an integral part of the squad. Harvey Barnes and J.Justin are also playing great and will be an important factor if Leicester goes on and wins this game.
CONCLUSION
Next up, we're back on the road 👊 pic.twitter.com/b1lG9LC1Zt

— Liverpool FC (@LFC) February 10, 2021
Both the teams are struggling with their form and need to win, both the teams are currently fighting to be in the top-4 and both the teams will be going all out on the pitch. This is not going to be an easy game for Liverpool or Leicester and this is definitely not going to be an easy game to watch.
The whole 90 is going to be close and there won't be an outright winner until the end of the game. We feel that Leicester is going to give an exceptional performance but it won't be enough to stop Liverpool and the home team will lose the game 1-2.