We feel that Liverpool should probably forget about the Premier League now and all they have left to prove themselves is the Champions League. Leipzig on the other hand are doing pretty well in the Bundesliga, but will they able to beat the champions from 2019. The Champions League is back with its Round of 16 and Leipzig is set to play against Liverpool in their first leg on Tuesday. Here's everything you need to know before the game.
Liverpool didn't have any problems in the group stage as they won every game except the last game which they drew but things are completely different now. That was when Liverpool was on a roll, not when they had lost 3 consecutive home games.
Leipzig barely made it out of the group stage. They were in the toughest group in the Champions League having PGS and United together in the same group but they still made it and they did it in style. They scored a goal on the 89th minute, kicking United out of the competition in the process.
Jürgen Klopp has outlined Liverpool's desire to make the best they possibly can of the remainder of the 2020-21 season.#LEILIV

— Liverpool FC (@LFC) February 12, 2021
The fans are extremely disappointed with Klopp and are starting to lose faith in the club. The injury crisis seems to have gotten the better of Klopp as he is still struggling with his current starting line-up. Klopp made two signings in the winter transfer window and both were center-backs, he is desperately looking for solutions but he can't seem to find any. Maybe a Champions League win will give him insights for the Premier League.
🗣 The coach continues:

"Today's performance has no relation to the game on Tuesday. We know that we need a top performance against Liverpool. We did that over long stretches today; we were clearly the better side."

🔴⚪ #RBLeipzig #RBLFCA pic.twitter.com/R9IlyCRSbd

— RB Leipzig English (@RBLeipzig_EN) February 12, 2021
Julian Nagelsmann is what Klopp was to Dortmund. He has completely amplified Leipzig's football as they have been high up in the table since he joined in 2019. Nagelsmann is one of the youngest managers in the world and has still been giving a tough fight to all the experienced managers in Germany. He plays highly defensive, unlike Klopp which is why the game is going to be so tense and interesting.
As we all know, Liverpool is in a horrible rut and have lost their last 3 games in a row. They have even lost 3 consecutive games in their home fortress which makes it even more embarrassing. Last time out they played against Leicester in the Premier League and they had a whooping 3-1 defeat. The players looked extremely disappointed and their morale has been greatly affected due to the past few losses and a loss in the Champions League will surrey leave them in shambles.
Leipzig has won their last 4 games and all of them were clean sheets. Unlike their opponents, they will head out onto the pitch in complete confidence on Tuesday. In their last game against Augsburg, they had a comfortable victory and after looking at how miserable Liverpool is, their form must have gone even higher.
TEAM NEWS
#LEILIV…🔟 mins to go! 👊 pic.twitter.com/hocY6hR4jw

— Liverpool FC (@LFC) February 13, 2021
Liverpool's top three center-backs, Van Dijk, Matip and Gomez are still out injured. Diogo Jota and Naby Keita are also out injured for a while now. The new additions to the long injury list are James Milner who was subbed off mid-game against Leicester and Fabinho was also left out of the squad due to some muscle injury. Their new signing, Ben Davies is also injured and won't be available for squad selection.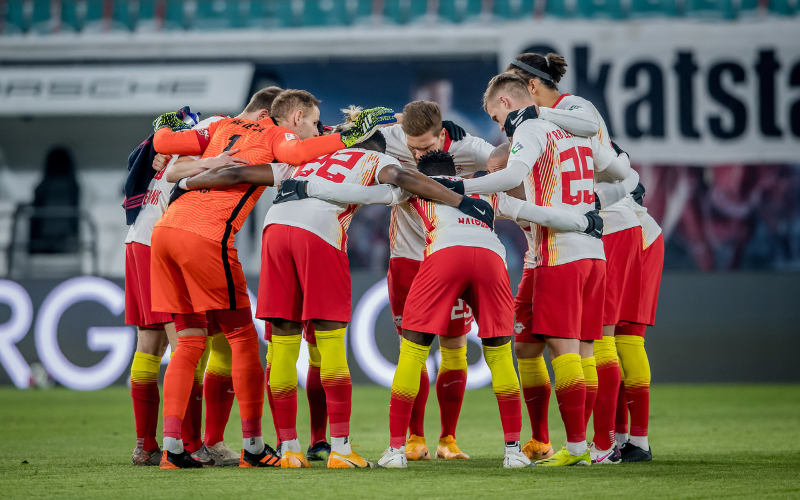 We believe that they will play in a 4-3-3 formation and their starting line-up will be:- Allison, A.Robertson, O.Kuzak, J.Henderson, Alexander-Arnold, X.Shaqiri, Thiago, G.Wijnaldum, S.Mane, R.Firmino and M.Salah.
Leipzig has Emil Forsberg, Konrad Laimer, Dominik Szoboszlai, Justin Kluivert and Benjamin Henrichs still injured. We believe Nagelsmann will play his favourite 3-1-4-2 formation and Leipzig's starting line-up will be:- P.Gulacsi, D.Upamecano, W.Orban, L.Klostermann, T.Adams, M.Sabitzer, J.Tasende, D.Olmo, Angelino, C.Nkunku, A.Sorloth.
GAME CHANGERS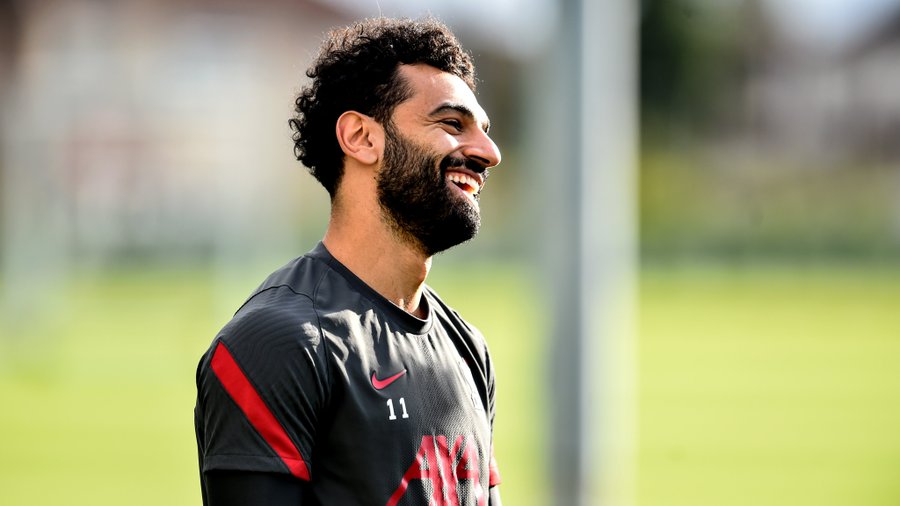 Mohamed Salah is the Premier League's highest goal scorer with 17 goals and manages to find the net even if his team is not creating any chances and are not playing well. Salah has to be the most [recious player and also the player who has the most influence over Liverpool's game. He has also actively contributed in nearly every goal his team scores and is also averaging 1.59 chances created per 90. If Leipzig loses tomorrow, Salah will most likely be a major factor behind it.
Dayot Upamecano has been a wall for Leipzig this season. He has to be one of the most important players for the team and Nagelsmann rested the young Centre-back especially for the game against Liverpool. The reason why Upamecano stands out is that even though he plays in the backline, he is good with the ball on his feet and often tries to dribble the ball to move the game ahead. Upamecano is surely going to the major obstacle between Liverpool winning over Leipzig.
CONCLUSION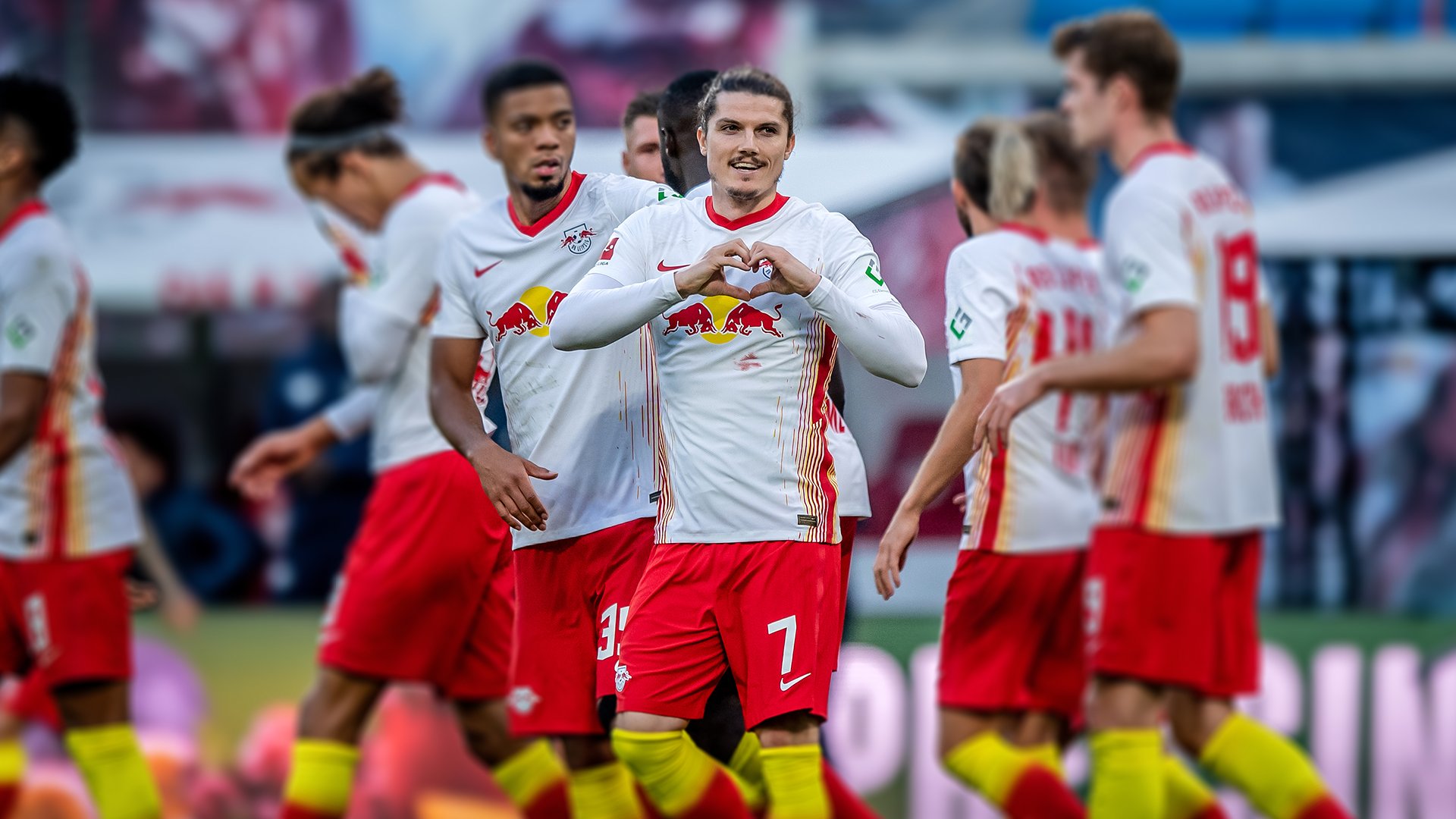 Leipzig aren't the same pushover club as they were before and are actually a club that can make it all the way to the final. They made it to the semis last year and they are in a better form this season which makes them one of the toughest clubs in the Tournament. We feel that Liverpool will have to try to beat them in the second leg because Leipzig has got the first one on the bag. We predict that Leipzig 2-1 over Liverpool.