These past few weeks haven't been the best for a Liverpool fan. They lost their first home game in 4 years against a 15th place Burnley squad and to top that, they lost a game against United in the FA Cup last night. The last time the fans were so disappointed in Klopp was when The Reds were getting their butts handed to them in the 2015/16 season.
Spurs is set to host Liverpool in their 19th Premier League game this season. The last time these two clashed was in a league game last month and Liverpool had emerged victorious. Liverpool stands 4th on the table and Tottenham is sitting just below their opponents and are just 2 points below with a game in hand. But the position and points don't really matter at this stage as all the top 10 clubs are really close to each other and all of them have a shot at the title.
Although Liverpool and Spurs don't have one of the biggest rivalries in England, their games have been important in recent history. Both the clubs have been playing great for the past 5-10 years and are the top title contenders every season.
Mourinho passes a controversial statement (as he always does) when he faced Klopp's side in December. After the game, he said Spurs were superior throughout the game and 'The best team lost'. He also criticized Liverpool on their behaviors by the touchline and after taking a dig at The Reds. The 'Special One' is surely going to try his best and get a win over the German.
Mourinho has been criticized for his defensive mindset as he always tends to make his players play and hold their positions in their own half (Low block) which makes the game a bit 'boring'. Mourinho calls this 'park the bus' and prides himself on it. Liverpool will have to take an early lead in order to avoid it and Klopp just might be able to pull it off.
"After each game, you analyse it and you work with the positives and the negatives and we will do that this time, as well."

The boss on taking things from tonight into Thursday's clash 🔴 pic.twitter.com/SgJ86DNpTW

— Liverpool FC (@LFC) January 24, 2021
Klopp is in a tight spot currently because some of the recent fixtures have not gone his way. Klopp likes to press high and attack centrally and Mourinho makes sure that there are three men in the defense positioned before the goal. Although Mourinho tactically has found ways to beat his rival, on the pitch, Liverpool always tends to dominate the game like they did in the last game.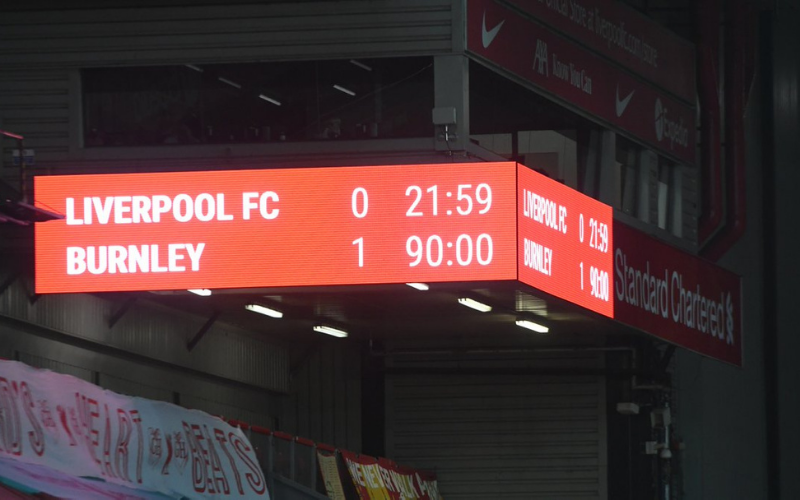 Looking at the form of both sides, we can say that they are definitely not playing as they were hoping for. Liverpool haven't won a single one of their last 5 games which is pathetic in any sense. Although they have an injury crisis at hand, they should be able to adapt to these kinds of situations and Liverpool has failed to do so far.
On 19th December, Liverpool won a game against Crystal Palace scoring 7 goals and conceding none. After that phenomenal performance, they have completely surprised everyone with their horrible results. A draw against West Brom, Newcastle and United, a loss against Southampton and finally they were defeated at their home ground by the 16th place Burnley side. Liverpool has shown the world that even 'The Champions' can go through horrible times.
Tanguy Ndombele scores a stunner as Spurs ease past Sheff Utd#SHUTOT pic.twitter.com/jaGG83BV1i

— Premier League (@premierleague) January 17, 2021
Spurs are in a better situation than Liverpool as they have won 2, drawn 2 and lost one out of their last 5. Although they were looking promising initially till the month of November, their recent results should have had Mourinho scratching his head. In their last league match, they won 3 goals to 1 against Sheffield United which is a good sign for them but honestly beating the last-place team isn't going to improve their morale at all. Spurs haven't been looking good ever since they lost to Liverpool which is why revenge is really important for Mourinho.
TEAM NEWS
Liverpool's Virgil van Dijk and Gomes are still weeks away from recovery but Matip is back and has played the whole 90 minutes against Burnley. So as of now, the defense is slightly getting better but still, Fabinho is going to be compelled into playing one of the Centre Backs. Diego Jota and Naby Keita are still injured and won't be playing any time soon. Lo Celso is the only injured player in Tottenham's squad and he has been out since the third week of December.
This rally had 𝗘𝗩𝗘𝗥𝗬𝗧𝗛𝗜𝗡𝗚! 🔥#THFC ⚪️ #COYS pic.twitter.com/X3Z2EzGnHT

— Tottenham Hotspur (@SpursOfficial) January 24, 2021
Other than their last game, Spurs are usually seen playing 4-2-3-1. In their last game against Sheffield, the full-backs were part of the midfield and they were playing with three center-backs but Mourinho usually orders the Midfielders to join the Central defense in any formation they play and hence both the formation have the same effect.
Our prediction is that they will play in a 4-2-3-1 formation and their line-up would be: H.Lloris, B.Davies, E.Dier, D.Sanchez, S.Aurier, P.Højbjerg, H.Winks, T.Ndombele, Son, H.Kane and S.Bergwijn.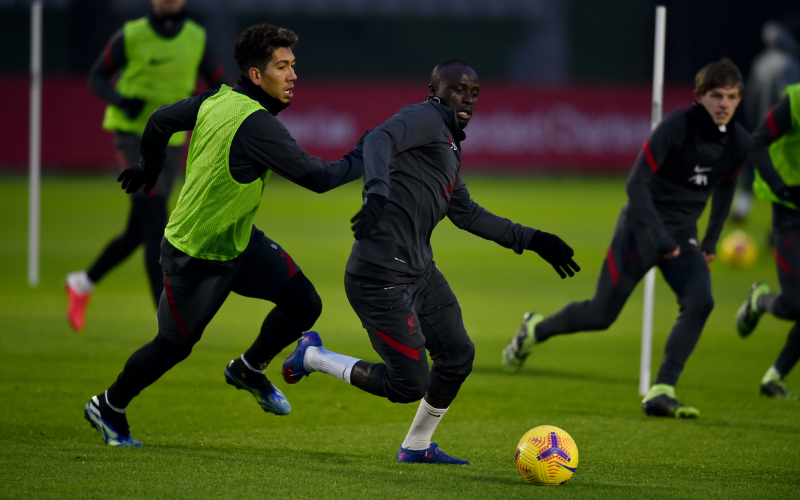 Klopp is probably not going to change his favourite 4-3-3 formation. With Matip back on the pitch, the defense is definitely getting back into shape. Our prediction is that they will play their conventional 4-3-3 formation and their line up will be: Allison, A.Robertson, Fabinho, J.Matip, Alexander-Arnold,Thiago, J.Henderson, Wijnaldum, S.Mane, R.Firmino and M.Salah.
GAME CHANGERS
🏟️ 𝟮𝟳 𝗴𝗮𝗺𝗲𝘀
⚽ 𝟭𝟵 𝗴𝗼𝗮𝗹𝘀
🅰️ 𝟭𝟰 𝗮𝘀𝘀𝗶𝘀𝘁𝘀

✨ 𝒪𝓃𝑒 𝒪𝒻 𝒪𝓊𝓇 𝒪𝓌𝓃 ✨#THFC ⚪️ #COYS pic.twitter.com/BsZEukkqbe

— Tottenham Hotspur (@SpursOfficial) January 19, 2021
Son and Kane are the two players who have been on fire since the start of this season. Together, they even broke a record of most PL goal combinations in history and both of them currently have scored 12 goals this season. The passing and understanding between these two is the main reason why Spurs is sitting high up on the table. Especially Son has been exceptionally overperforming this season and even has 6 assist to his name. He has scored 5 more than his expected goals (xg) which is monstrous in any way you look at it. Kane is the assist leader in the league and both Kane and son are only 1 goal away from becoming the top scorer. Liverpool's defense and Allison will have to work extremely hard because if they don't stop these two, they are losing for sure.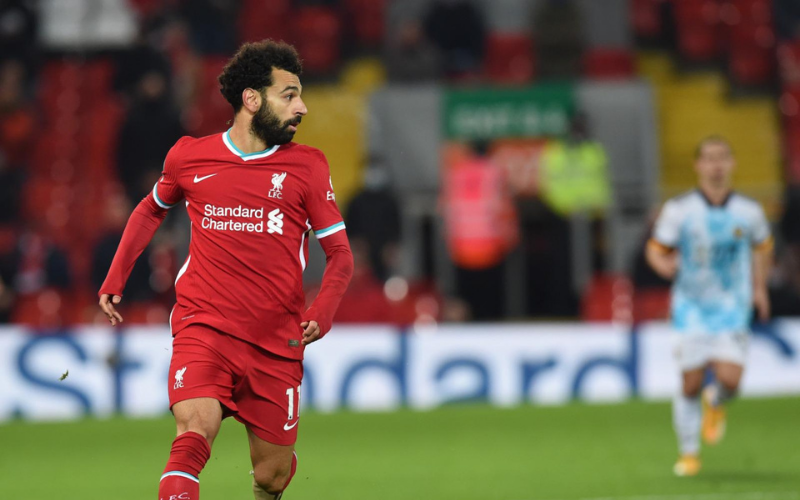 For Liverpool, Salah is definitely their main man and he is also the highest goal scorer in the league with 13 goals. Other than him even Mane has scored 6 and Firmino has scored 5. Nearly 85% of Liverpool's goals are from this incredible trio who have been leading the front line for the past 2-3 seasons. Jordan Henderson's passing skills is also lethal no matter which position he plays tomorrow, he will surely create some chances for the forwards.
PREDICTIONS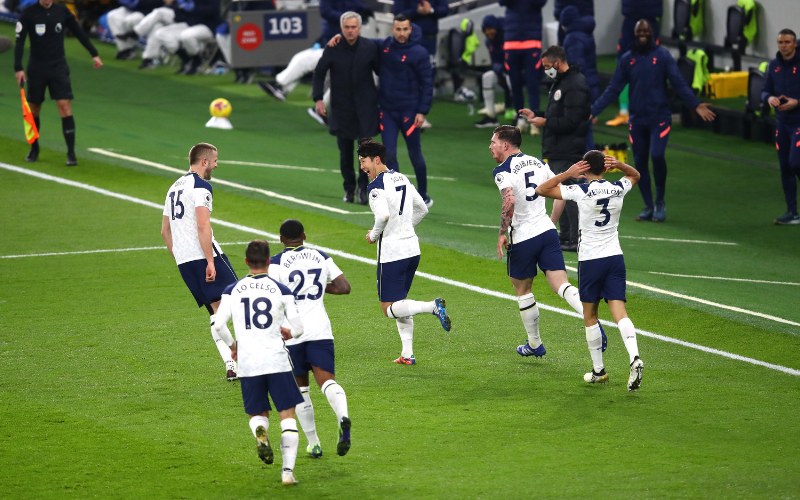 Basically, the game is between two top clubs who haven't been playing great in their recent games and are looking to turn things around before it is too late. As both the teams are desperate for 3 points, both Klopp and Mourinho are going to go all out. We are going to see a lot of attacking plays in the first half and the team which is more efficient and creative in the first 45, have a better chance of winning. However, we feel that both the teams are going to fail in besting each other and the final score would be a 1-1 Draw.