Russian athletes have been banned from participating in the 2020 Olympics and the 2022 World Cup under the order issued by the world anti-doping agency. This is a matter that is raising a lot of controversy and questions from football fans. So will Russia accept this truth or not or will stand up and regain the right to play for themselves? What was the cause of this unintended incident? Let's find out through the information shared in this article.
Before we begin with information regarding the Russian football team and its sanctions, we confirm that the 2020 Olympics have been postponed to 2021 due to the effects of the Covid-19 pandemic. Expected time and detailed schedule will be fully updated at fun88. Fun88 is a well-known bookmaker in sports betting, online casino and lottery. So fun88 always updates timely, complete and accurate news to meet the needs of fans. Do not forget to follow the sports news so as not to miss any of your favorite events.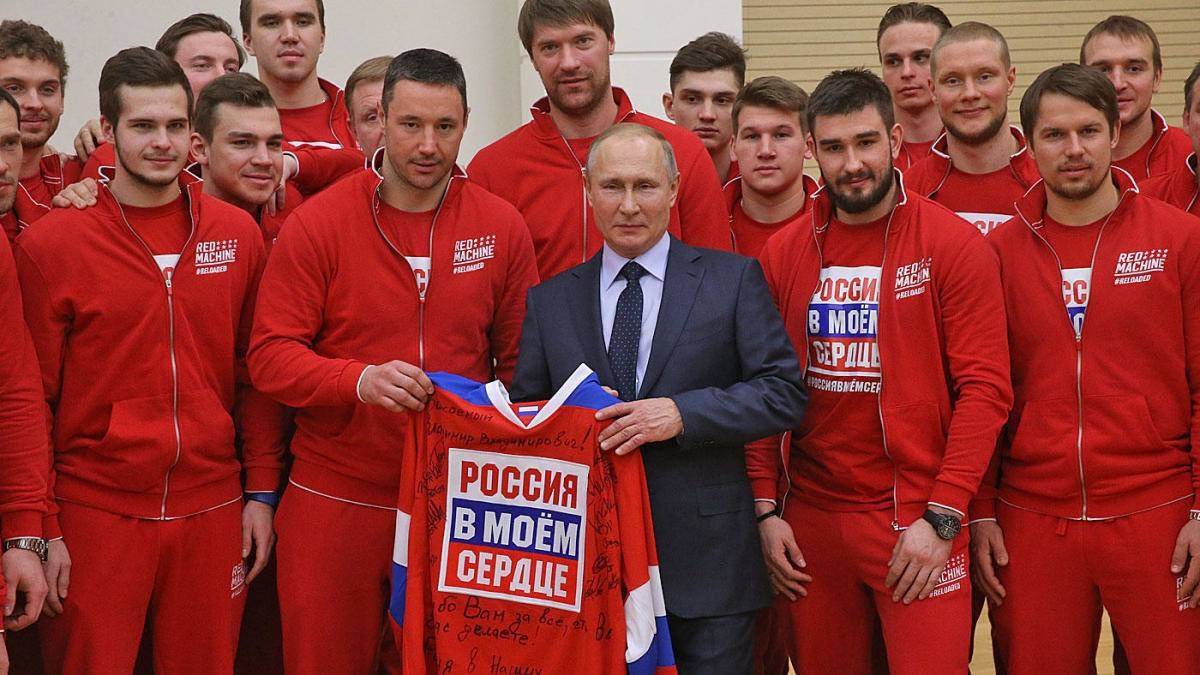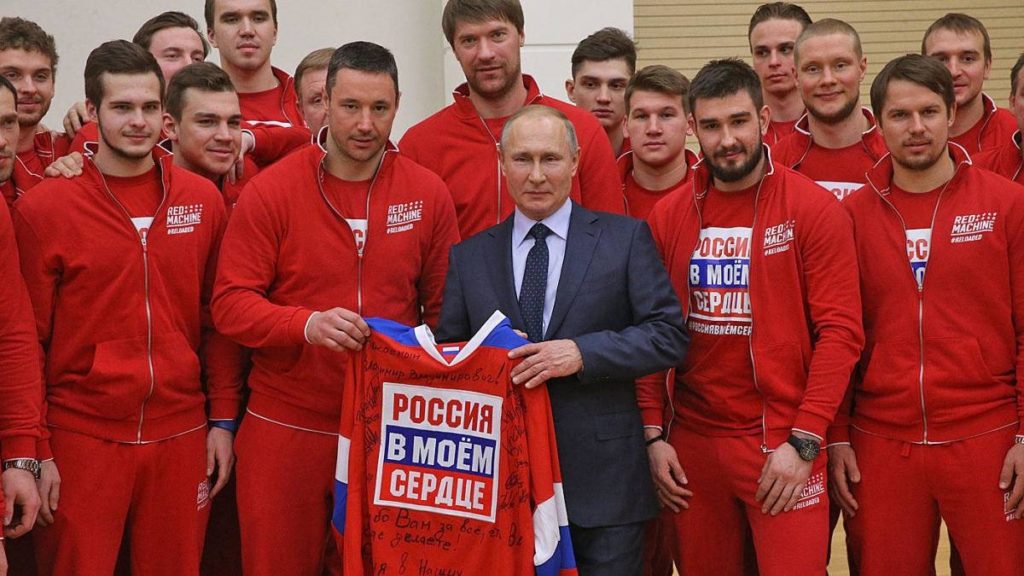 What does the Russian banned process look like?
According to Sky News, Russian athletes are banned from participating in the 2020 Olympics and the 2022 World Cup, according to the order issued by the world anti-doping agency WADA.
Russia has 21 days to file an appeal with the Court of Arbitration. WADA issued a four-year ban on Russia at all of the world's major sporting events.
Russian athletes not caught in doping scandals can participate in the 2020 Olympics in Tokyo under the neutral flag, as happened to 168 Russians at the 2018 Winter Olympics, when Russia has been banned.
But the Russian flag and national anthem will be banned at the 2020 Olympics. However, Russia is still allowed to participate in the Euro 2020 European football tournament, as Uefa is not included in the major event organizer. Russia has entered Group B of Euro 2020, with Belgium, Finland and Denmark. The city of St Petersburg is also one of the hosts of this tournament.
Other major sporting events will ban Russia, including the 2022 World Cup in Qatar. WADA President Sir Craig Reedie said: "Russia has been given every opportunity to clean up and re-enter the global anti-doping community but they have not chosen and denied it." In 2018, WADA reopened to Russia following a three-year ban. But the 2017 findings of Russia were missing in the January 2019 filings, prompting a new investigation. The WADA first issued a ban following the 2014 Winter Olympics in Sochi. Wada's management committee unanimously made a decision at a meeting in Lausanne, Switzerland.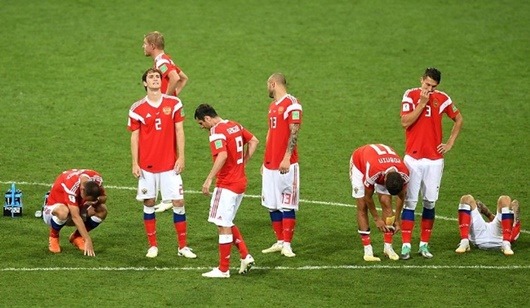 Why is Russian sport banned?
In early January 2019, WADA received files from its Moscow laboratory. However, the data about Russia doping fraud is not in it. RUSADA was previously suspended after the report of Russian doping fraud was released in 2016. After three years, RUSADA was reinstated.
But the findings of Russia in 2017 were missing from the records WADA received earlier this year. This has led to new investigations. WADA has opened investigations into Russian officials falsifying doping test results. The results showed that the Russian government is involved in the largest and largest scale of doping programs ever.
There were too many opportunities for Russia to fix the mistake, but Russia did not take advantage of it. But time and time again cheating in sports, so the decision to ban the major tournaments for Russian football is obvious.
Russian athletes will only be able to participate in tournaments as a neutral
The prohibition of Russian sports has left many problems with Russian football, not simply that one or two major leagues are not participating, but many other tournaments as well. Not only the 2020 Olympics and the 2022 World Cup, Russia will not be able to attend the 2020 Summer Paralympic Games and the Winter Olympics in Beijing in 2022. Nor can they host any sports events.
However, the Russian sports team can still participate in the European Championship next year. Because based on WADA's penalty, the UEFA prize is not an international tournament.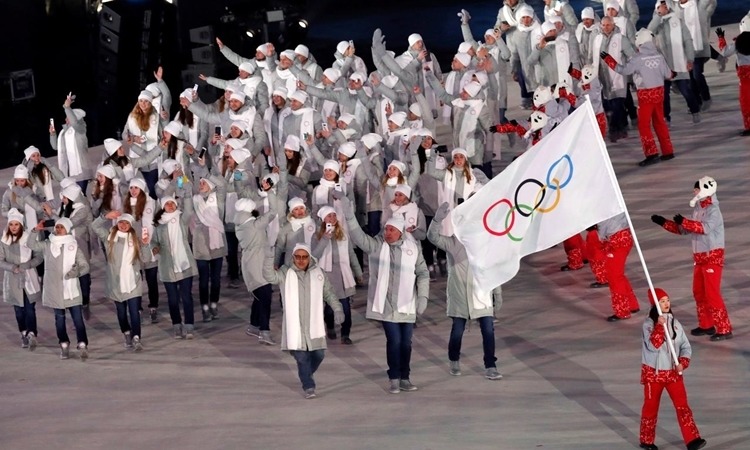 Athletes with pure Russian nationality can still participate in tournaments. However, they can only participate in a neutral capacity. They will not play under the Russian flag or national anthem for the next four years. This took place at the Winter Olympics in Pyeongchang in 2018.
When participating as a neutral, there are also many disadvantages, the names of the players are difficult to be famous. The Russian team is like that, too, with no chance to shine in football seasons and no chance to win great prizes.
Controversy surrounding the Russian sports ban
Sharing with CNN, the International Council of the Olympic (IOC) and the International Council of the Paralympic (IPC) said that they foresee this decision and fully support WADA.
Even many people believe that this penalty is not severe enough. Travis Tygart – CEO of the US Agency for Doping Prevention (USADA) said:
"Letting Russian sport get out of the ban would be a fatal blow to pure athletes, sport integrity and the rule of law. Those who respect the value of sport should resist this rotten system so that it can be reformed. "
Referring to this problem, Tygart also added a few shares, "In 2018, WADA promised the world that if Russian sports cannot comply with the law, it will have to receive stricter penalties. But this time, WADA said one thing and did another. "
Meanwhile, Prime Minister Dmitry Medvedev of Russia criticized the WADA decision. He said that this was an act "against the purity of Russia", especially by athletes.
"These decisions are repeated over and over. And they often hit athletes who have been punished in one way or another. It shows that this is a continuous action against Russia's innocence. "
In your opinion, what are these bans on Russia should be? Should Russia's actions affecting its sports be forgiven? Either way, because of this ban, Russia will not be able to host or submit applications to host major sporting events in four years such as the Olympic and Paralympic Games. For football fans and fans of Russian teams this will be sad news because they can no longer see their favorite team compete with other countries. But on the contrary, this will also be good news for all other teams because it eliminates one opponent.
Hopefully, through the information shared above will help you better understand the issues related to Russia banned from the Olympic 2020 and World Cup 2022.