Frightening! Absolutely Frightening! While the majority of clubs across Europe are trying to strengthen one or two positions in their line-up, PSG have gone on to do the unthinkable. The Paris based clubs' business in this summers transfer market has been nothing short of extraordinary and it hasn't even ended.
One of the world's best defenders in Sergio Ramos and European champion Gianluigi Donnarumma joined the club on a free transfer. They also went on to hijack Georginio Wijnaldum on a free as well.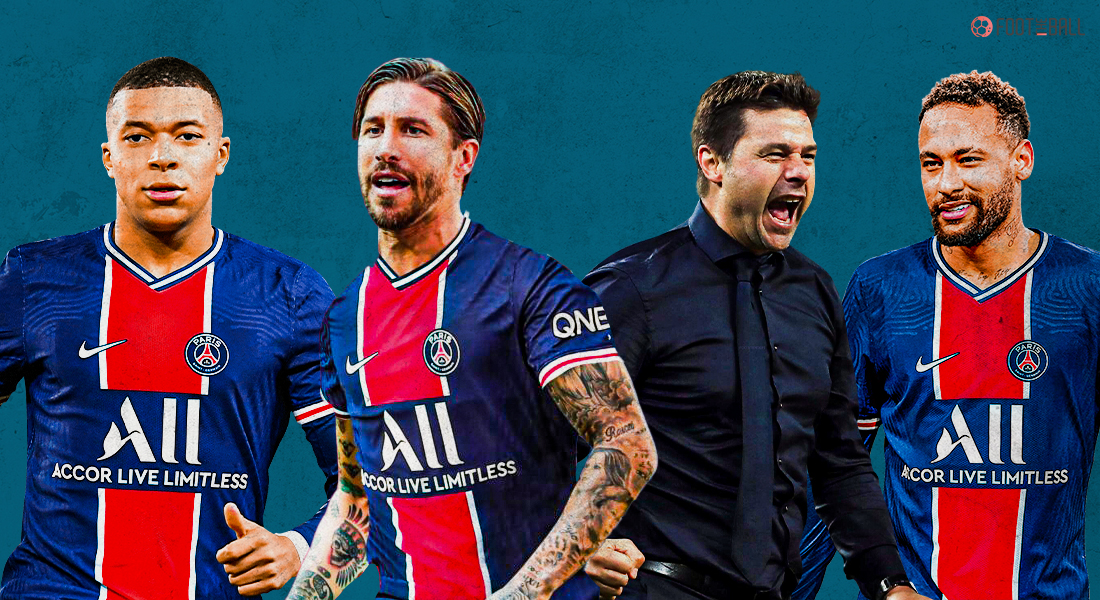 The introduction of Achraf Hakimi and Danilo Pereira being the high valued targets of the summer. This is probably one of the best transfer businesses to have ever happened in Europe. Mauricio Pochettino's side lost the Ligue 1 title by a single point to Lille last season.
They also suffered a semi-final exit in the Champions League. This time though, no squad looks as frightening as PSG, and very few have the quality of the French side. Pochettino and the Qatar Sports group might well be on their way to lifting the Champions League trophy.
INCOMING TRANSFERS
PSG already possess two of the world's most expensive players in Neymar and Mbappe. Neymar has already signed a contract extension and PSG chairman Nasser Al-Khelaifi is adamant that they will keep Mbappe as well. The French world cup winning forward's contract will expire in 2022 and he has expressed his desire to move away from the club. The player has challenged the club to show him that they have the squad to win the Champions league, if so, he is ready to stay.
"Show me that we can build a team capable of winning the Champions League."
Buongiorno 🧤#WelcomeGigio pic.twitter.com/jqyRdRjcLa

— Paris Saint-Germain (@PSG_inside) July 14, 2021
THE FREEBIES
PSG could not have done better this summer. Marquinhos has proved his quality for both Brazil and PSG and is one of the best centre-backs of the game now. At just 27-years of age, he has a long career ahead of him.
Presnel Kimpembe is another world-class centre-back who has remained PSG's first choice besides Marquinhos, but that might just change. There are few better than Sergio Ramos in the world. Kimpembe might likely move down the pecking order as one of Spain's greatest defenders will likely occupy his spot.
At 35, Sergio Ramos is already a legend of the game. The former Real Madrid captain has been nothing short of extraordinary. PSG's remarkable business to lure in the player for free is commendable. PSG's backline is in safe hands!
Wijnaldum was another transfer that has impressed many. Jurgen Klopp's trusted henchman was all but prepared to leave for Barcelona until PSG made the offer. A Champions League and Premier League winning midfielder that has the quality to slot right into any team in Europe. A shrewd piece of business.
🎥🏠 Welcome to 𝐏𝐚𝐫𝐢𝐬 @GWijnaldum

❤️💙 #ICICESTPARIS pic.twitter.com/hiMZlorqWC

— Paris Saint-Germain (@PSG_English) July 22, 2021
But of all the transfers, Donnarumma has got to be the best of the lot. PSG already have one of the finest goalkeepers in Keylor Navas. But, at just 22 years of age, few keepers have the talent of Italy's Donnarumma.
On the back of an exceptional European Championship victory, Donnarumma joins PSG. The French side acquired his services for free after AC Milan failed to extend the young keeper's contract. Keylor Navas might not be thrilled, but everyone in PSG is ecstatic.
STRENGTHENING THE SQUAD
Achraf Hakimi's introduction was expected. PSG needed a quality right-back and they went and took the best of the lot. Hakimi is young, talented and experienced. A right mix that is rare in today's game. The right-back will undoubtedly strengthen the billion-dollar squad. Capable of providing attacking options while also remaining defensively solid, Hakimi will likely slot into Pochettino's plans straight away.
PSG are also on the chase for AC Milan left-back Theo Hernandez. The Parisians are ready to spend more this summer and a left-back will be their ideal target. PSG also have their eyes on Paul Pogba whose contract runs down in 2022. The Paris club is ready to bring the French superstar home and is reportedly ready to make an offer.
After a brilliant individual run in the European Championship, Pogba has once again highlighted his quality. The already mind-boggling midfield line could be further strengthened with Pogba's arrival.
SQUAD DEPTH
Apart from Manchester City, almost no team in Europe can boast the quality that PSG has across all positions. Just like the French national team, PSG has the quality to field a B team and still be successful. Boasting at least one world-class substitute in every position, PSG has significantly ramped up their squad. Pochettino will have plenty of options to choose from in the coming season and nothing short of success would be welcome.
🆕👕⚪

A new jersey for our 𝑎𝑤𝑎𝑦 days! #𝗧𝗼𝘂𝗷𝗼𝘂𝗿𝘀𝗣𝗮𝗿𝗶𝘀

— Paris Saint-Germain (@PSG_English) July 22, 2021
However, there are also doubts on how Pochettino might set up his side. With so many big names in the squad, there are likely to be frustrated figures. Sergio Ramos is likely to take up the centre-back position. Wijnaldum might be deployed alongside Marco Verratti and Achraf Hakimi will be the new right-back. Keylor Navas's spot as the preferred keeper is now in jeopardy and with other players likely to join the squad, uncertainties are on the rise.
Hence, it begs the question, can this World-class squad play as a world-class team. PSG lost its dominance in the league last year, but that can be considered as a mere dip in the grand scheme of things. They are likely to lift the title once again, the reinforcements brought will help for sure. But, what the Qatar group and PSG are vying for is the Champions League.
EUROPEAN GLORY
PSG's squad is now filled with players who have European experience. In every department, there is at least one player who has reached the highest level in European club football. Mbappe's free-flowing goalscoring prowess was incredible last season. Neymar was one of the best players in Copa America and his recent form has been marvellous. Di Maria seems to have never aged and is still playing world-class football.
🎙 #PSGFCA

Mauricio Pochettino: "I am really, really happy in the way that we are working." pic.twitter.com/f8hC6qQ5ey

— Paris Saint-Germain (@PSG_English) July 21, 2021
Ramos is 35 but is still regarded as one of the best in the game. His ability to lead a team and to pop up with crucial goals will be an added asset. Wijnaldum has been solid throughout his Liverpool tenure and will bring solidity to the team. Italy's Marco Verratti and Donnarumma have already felt the taste of European glory with their national side and will look to emulate it with PSG as well.
The only crucial element now is how the team sets up. Pochettino usually prefers the 4-2-3-1. But regardless of the formation, PSG has the personnel to win matches. Individual talent is in abundance. The only real danger is team chemistry. A squad full of superstars will need to be managed with utmost care. The system has to triumph over the individual. While Pochettino has the capability to do so, there are still doubts over how this will pan out.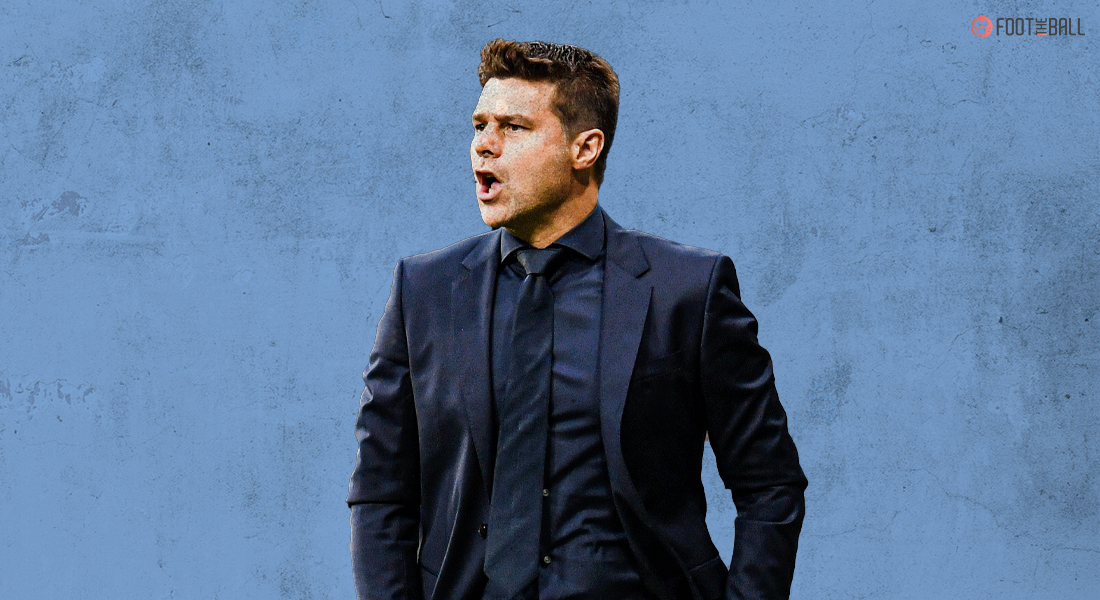 After losing the Champions League final and then bowing out in the semi-final, PSG will be desperate to get their hands on the elusive silverware. They have the personnel now; all they need to do is play the brand of football Champions do. Can Les Parisiens finally lay claim as Europe's best or will they be once again branded as mere champions of the "farmers league"?