Real Madrid have joined Serie A champions Juventus in the race to rope in the services of Chelsea midfielder Nemanja Matic this summer.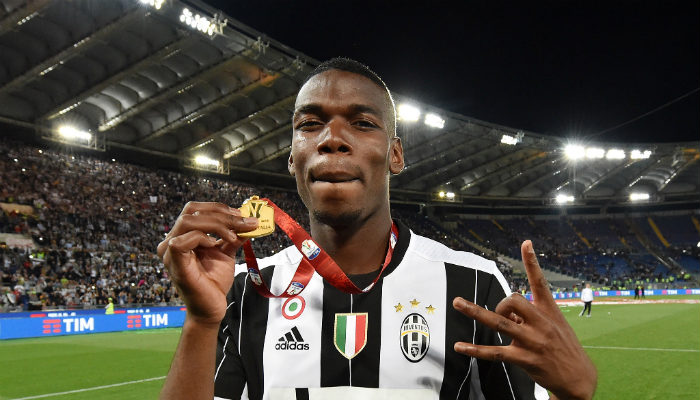 Real Madrid were desperate to sign Paul Pogba from Juventus but recent reports confirm that Real Madrid have given up their chase for Pogba, as the French midfielder is on the brink of joining Manchetser United.
Juventus made efforts to hold on to Pogba initially but sources claim that they have now agreed to sell him to Manchester United. After failing to convince Pogba, both Real Madrid and Juventus have shifted their attention towards Serbian midfielder Matic.
After Antonio Conte's arrival at Chelsea, Matic stated that he was hopeful to clinch a permanent spot in the first team but fresh reports from Mirror suggests that the player wants to make a switch this summer after spending more than two years at Stamford Bridge.
Juventus has been highly linked with the Chelsea midfielder in the past and reports also claim that the Serbian playmaker is keen on making a move to Italy this summer.
Foottheball had earlirer reported that the Serie Giants are also in the hunt for PSG midfielder Blaise Matuidi and Belgium's Axel Witsel this summer, in order to fill the void in the midfield as Pogba is set to join Manchester United.
Sources also claim that Real Madrid are keen on adding more strength to their midfield and have identified Matic as the right man to take up the responsibility.
A report from The Evening Standard states that Madrid boss Zidane is keen on roping in Matic but the President Florentino Perez is in favour of signing Newcastle midfielder Moussa Sissoko after he proved his mettle in Euro 2016.
Real Madrid haven't yet decided their main target and it is believed that they are willing to spend £34m on any one of them.
After taking charge at Chelsea, Conte declared that Matic is in his plans for the new season and he wants the talented midfielder to stay. The player himself revealed that he wanted to be a part of Conte's set up at Chelsea, in an interview to Standard Sport in July.
"What he said gave me a special feeling. Like every player here, I have a good relationship with the manager. I respect what he said about me and, of course, I liked what I heard." said Matic.
"It was a strange year for all of us last season. Of course, I was not happy that we finished 10th in the table but there were many things that made it hard for me, yet I can't speak about it"
"So it was important for me to know that I am a big part of his plans. I have been at the club for two-and-a-half years and have always given my best every day. I will continue to give everything to the team," he added.