Manchester City winger Raheem Sterling has had a rough few weeks. He hasn't scored a goal since early February. As a consequence, he has lost his place in the starting eleven to the in-form Phil Foden. When he has got a chance, Sterling has struggled as he did in City's FA Cup semi-final defeat to Chelsea on Saturday.
Sterling himself admitted that it has been a 'weird season' for him in a secondary role off the bench. However, his unsettling at the Etihad has reignited interest from Real Madrid who are looking to sign him in the summer. The Englishman has drawn attention from the Spanish giants in the past but nothing substantial materialised.
Raheem Sterling:

"Don't get me wrong, this season for me personally has been a very weird one, nevertheless I'm still enjoying my football, giving my all to the team. My game is: if I don't score, don't do something to help the team, I'm not happy coming off the field." #MCFC pic.twitter.com/TK7unteeiH

— More Mancity (@More_Mancity) April 12, 2021
CONTRACT TALKS SHELVED
Sterling has two years left on his contract with City. He was scheduled to have talks to extend his stay in Manchester but those have reportedly been delayed until next season. It is a concerning sign for the 26-year-old given that City have largely been proactive with their contract extensions as was seen with Kevin de Bruyne and manager Pep Guardiola.
ENGLAND SPOT IN DANGER?
With the Euros coming in the summer, Sterling's lack of form and game time will concern England boss Gareth Southgate. There is a lot of competition for the two wing spots for the three lions in the form of Marcus Rashford, Jadon Sancho, Jack Grealish and even Foden who has been tried in that position recently by Southgate. Jesse Lingard's exceptional form since signing for West Ham has also made him a strong competitor.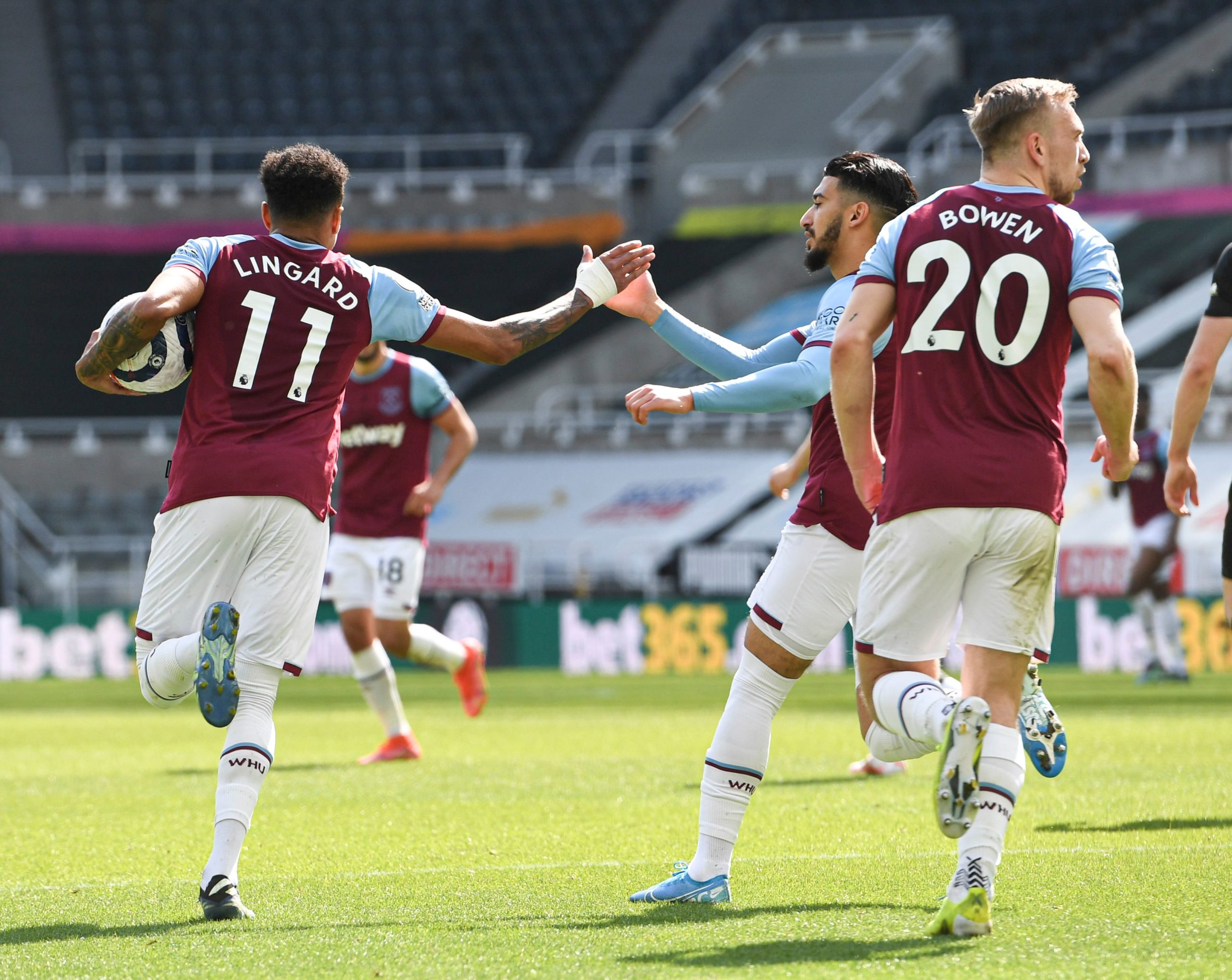 SUNNY SPAIN FOR STERLING
Madrid meanwhile have spotted this opportunity and are looking to bring Sterling to the Bernabeu. He remains among the best players in the world and has delivered a high level of output in the past few seasons.
Even in his off-form season, Sterling has 14 goals and 11 assists for Guardiola's side. It is a testament to his quality and to City's squad depth that such a return is considered poor.
Raheem Sterling appreciation post:

Stats since joining Manchester City;

•259 Appearances

•106 Goals

•72 Assists

178G/A in 256 appearances

I really hope that when he gets his form back that your apologies are as loud as your disrespect is right now

— ¹⁰ (@SxrgioSZN) December 7, 2020
Madrid's season has come to life in recent weeks and that has been in no small part to the form of Vinicius Jr. The Brazilian plays out on the left wing and thus, it can be expected that Sterling will feature on the right side. He has played there for a large part of his career but his output is perhaps higher when he cuts in from the left.
FINANCIAL CRUNCH
Real's president Florentino Perez has spent a substantial amount on the Bernabeu's renovation this season. Los Merengues have also been linked with Erling Haaland and Kylian Mbappe for a blockbuster move in the summer. Neither of those two will come cheap. Sterling too is expected to cost in the range of 80 million GBP.
It is difficult to see how even two of the three prospective candidates can be signed in the same transfer window. Madrid set the world alight in 2009 when they signed Kaka and Ronaldo within days of each other for then world record fees. However, the market is considerably depressed right now due to the pandemic and Madrid are not immune. If anyone could pull it off though, it is Perez.