Real Madrid have concluded business on another transfer window in Europe as they welcome new arrivals David Alaba and Eduardo Camavinga from Germany and France respectively in the Spanish capital.
But, Los Blancos once again missed out on the signing of French starlet Kylian Mbappe having gone right down to the wire to convince PSG to part with the former AS Monaco player ahead of the new season in Europe.
Florentino Perez, though, did have to cut back on expenses in Madrid as both Sergio Ramos and Raphael Varane were offloaded from Los Merengues' team set-up after Zinedine Zidane's departure.
As a frantic transfer window that saw some never-before-seen action taking place as the distinction between fiction and reality blurred for a while in August 2021, FootTheBall takes a look at the relative success or failure of Real Madrid's transfer market transactions this summer in Europe.
INCOMING TRANSFERS
DAVID ALABA – BAYERN MUNICH
EDUARDO CAMAVINGA – RENNES
GARETH BALE – LOAN RETURN FROM SPURS
JESUS VALLEJO – LOAN RETURN FROM GRANADA
DANI CEBALLOS – LOAN RETURN FROM ARSENAL
LUKA JOVIC – LOAN RETURN FROM EINTRACHT FRANKFURT
Los Blancos were successful in signing David Alaba for free from Bayern Munich this summer as soon as his contract with the Bavarian giants came to an end at the end of June 2021. The Austrian will help in making their defence relatively stronger this season.
Eduardo Camavinga arrived on deadline day in Madrid (for a reported fee of €30 million) after Florentino Perez and company were unable to prise Kylian Mbappe away from Paris Saint-Germain, seeing their last bid – a mammoth €220 million – being rejected in the closing hours of the transfer window.
Elsewhere, Gareth Bale returned to the club's fold after a successful spell on loan at Tottenham Hotspur last season, where he starred alongside Son Heung-min and Harry Kane in London. 
Dani Ceballos also returned from a loan spell in the British capital with Arsenal. The Spaniard only started 17 games for the Gunners last season and will be expected to play a fringe role at best as of now in Madrid.
Jesus Vallejo, meanwhile, returned after a season at Granada in Andalusia and the young starlet will be expected to gradually fill in the boots of Raphael Varane and Sergio Ramos in the coming seasons.
To round it all off, Luka Jovic returned from his loan stint with German club Eintracht Frankfurt in the German top-flight, but he will play second fiddle to Karim Benzema in the Spanish capital this season.
OUTGOING TRANSFERS
SERGIO RAMOS – PARIS SAINT-GERMAIN
RAPHAEL VARANE – MANCHESTER UNITED
MARTIN ODEGAARD – ARSENAL
TAKEFUSA KUBO – MALLORCA (LOAN)
BRAHIM DIAZ – AC MILAN (LOAN)
ALVARO ODRIOZOLA – FIORENTINA (LOAN)
Real Madrid lost their captain, and perhaps their most important player in the form of veteran defender Sergio Ramos after his contract with Los Blancos expired and he moved to Paris as a free agent to join the likes of Kylian Mbappe, Neymar and Lionel Messi in the French capital.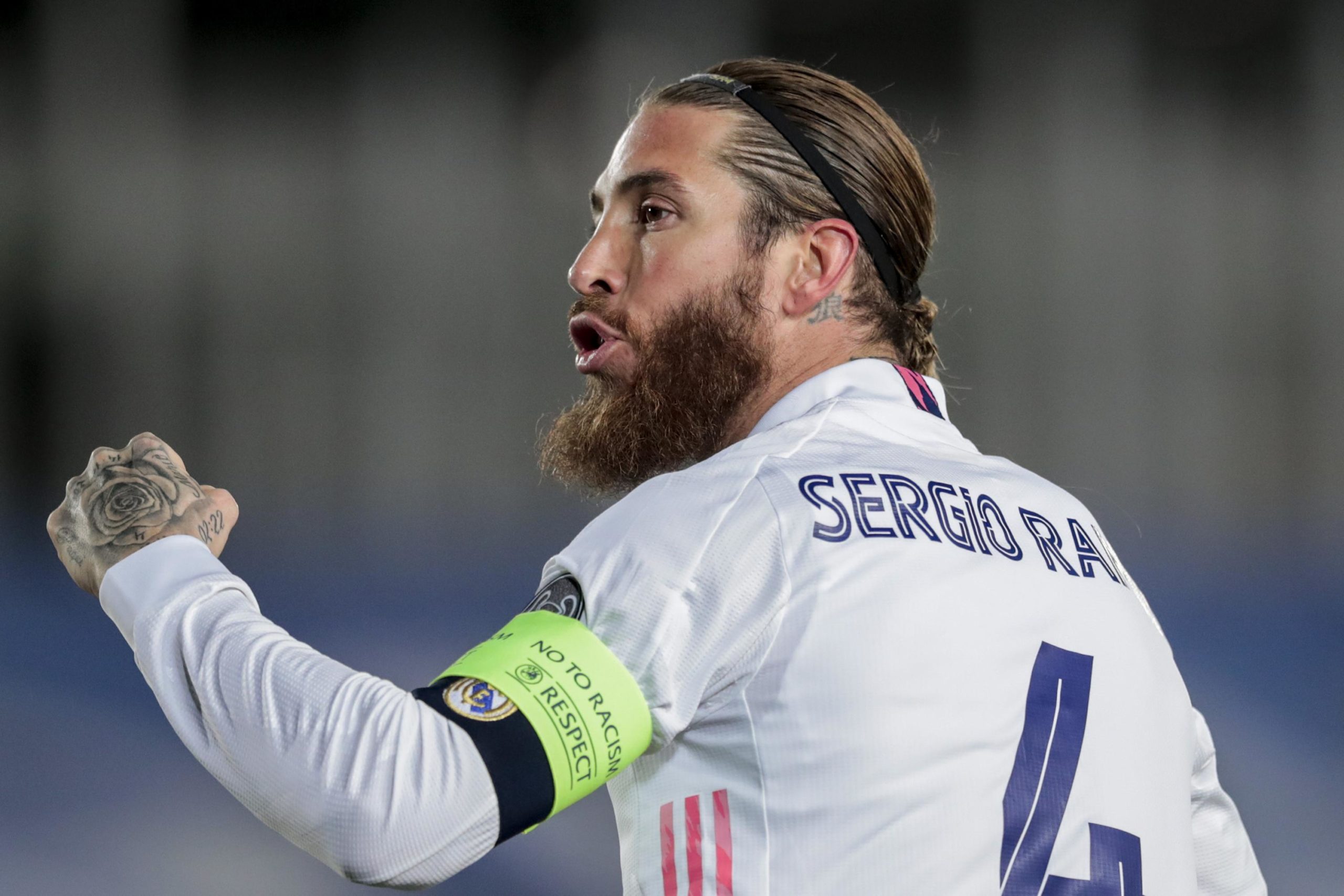 Raphael Varane moved to English club Manchester United (for an undisclosed fee) after he and the club were not able to agree upon an appropriate wage packet for the Frenchman in Spain.
Emerging star Martin Odegaard was sold to Arsenal this summer for €35 million plus add-ons that can result in the amount rising up to a potential €40 million for the Norwegian football player. 
In a similar fashion, Japanese forward Takefusa Kubo was loaned out to fellow La Liga side Mallorca for a season after the 18-year old impressed at the Tokyo Summer Olympic Games this summer on home soil.
Last but not the least, Brahim Diaz and Alvaro Odriozola were loaned out to AC Milan and Fiorentina respectively as they are deemed surplus to requirements by Carlo Ancelotti this season for Los Merengues.
FINAL VERDICT
Overall, if one looks at the transfer market business conducted by Real Madrid this season, then one can realise that the club now finds itself in a much more difficult position than when the transfer market opened earlier this summer.
Stalwarts such as Sergio Ramos and Raphael Varane have left the building in Madrid due to contract disputes with the club hierarchy and the addition of David Alaba and Jesus Vallejo might not be enough to secure the backline this season.
On the other hand, the failure to sign Kylian Mbappe this summer may weigh heavily on club officials among the upper echelons of the club after publicly courting the Frenchman who is desired by Perez ardently.
But the arrival of Gareth Bale and Eduardo Camavinga seems that there will be no dearth of attacking flair for Los Blancos as the above-mentioned duo will be joining players such as Karim Benzema, Eden Hazard, Luka Modric and Toni Kroos as Real prepare to mount a significant challenge in both Spain and Europe.
RATING – 6.5/10