With a style that brings back memories of the good old times, Ajax are back at the European forefront again, as the Dutch club are to play their first European final since 1996 on Wednesday against Manchester United in Stockholm.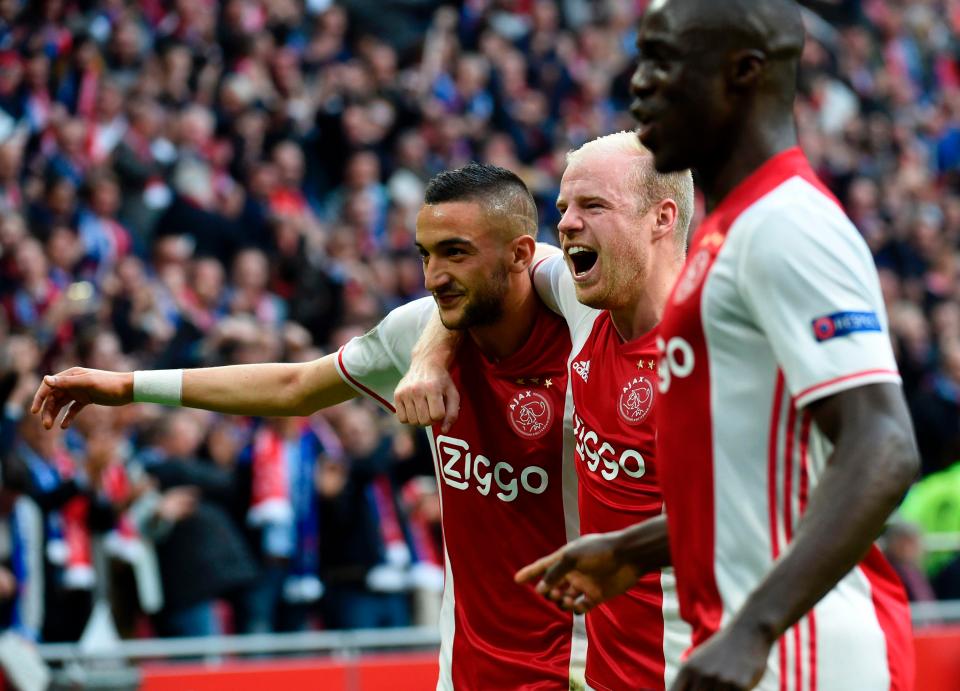 Donny van de Beek, one of the most promising prospects of Dutch football, is eager to show himself in Stockholm, Sweden, as starter or as substitute.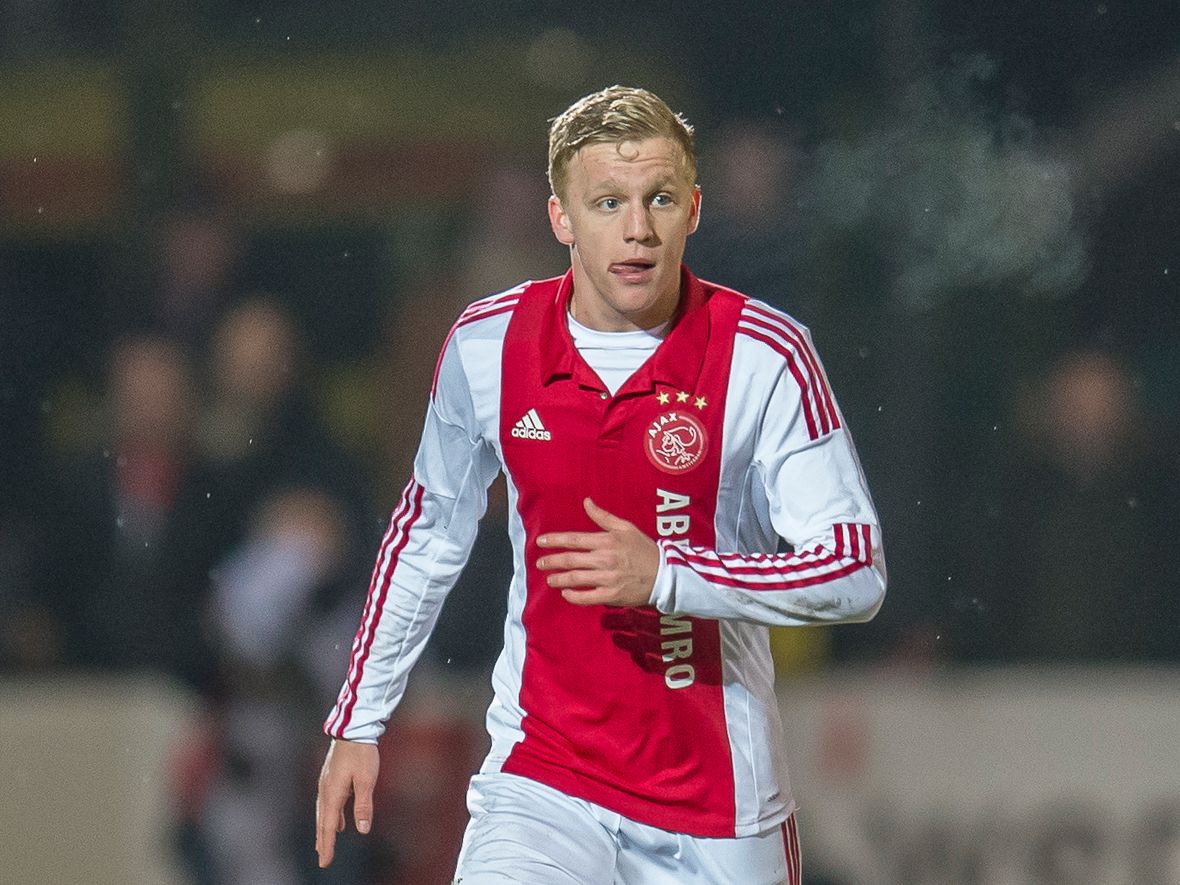 "It has been such a long time ago for Ajax since the last final," Van de Beek told Xinhua at the Ajax training center. "I even haven't experienced this as a fan. I notice that this is very special for the people, for the fans. They only talk about one thing: Stockholm."
Born in 1997, after the last European final of Ajax, the 20-year-old midfielder is a product of the famous Ajax youth academy, which produced so many big names like Marco van Basten, Frank Rijkaard and the late Johan Cruyff and Piet Keizer.
ALSO READ:  Europa League Qualification Done, Now AC Milan Eyeing Donnarumma And Deulofeu Contracts
"For a long time people in the Netherlands thought that it was not possible for Dutch clubs to play in European finals, due to the financial differences between Dutch clubs and other countries," Ajax head coach Peter Bosz added during the international press conference in Amsterdam last week. "But we managed it. I have the feeling that everybody in the Netherlands is proud of us. That is important for Dutch football."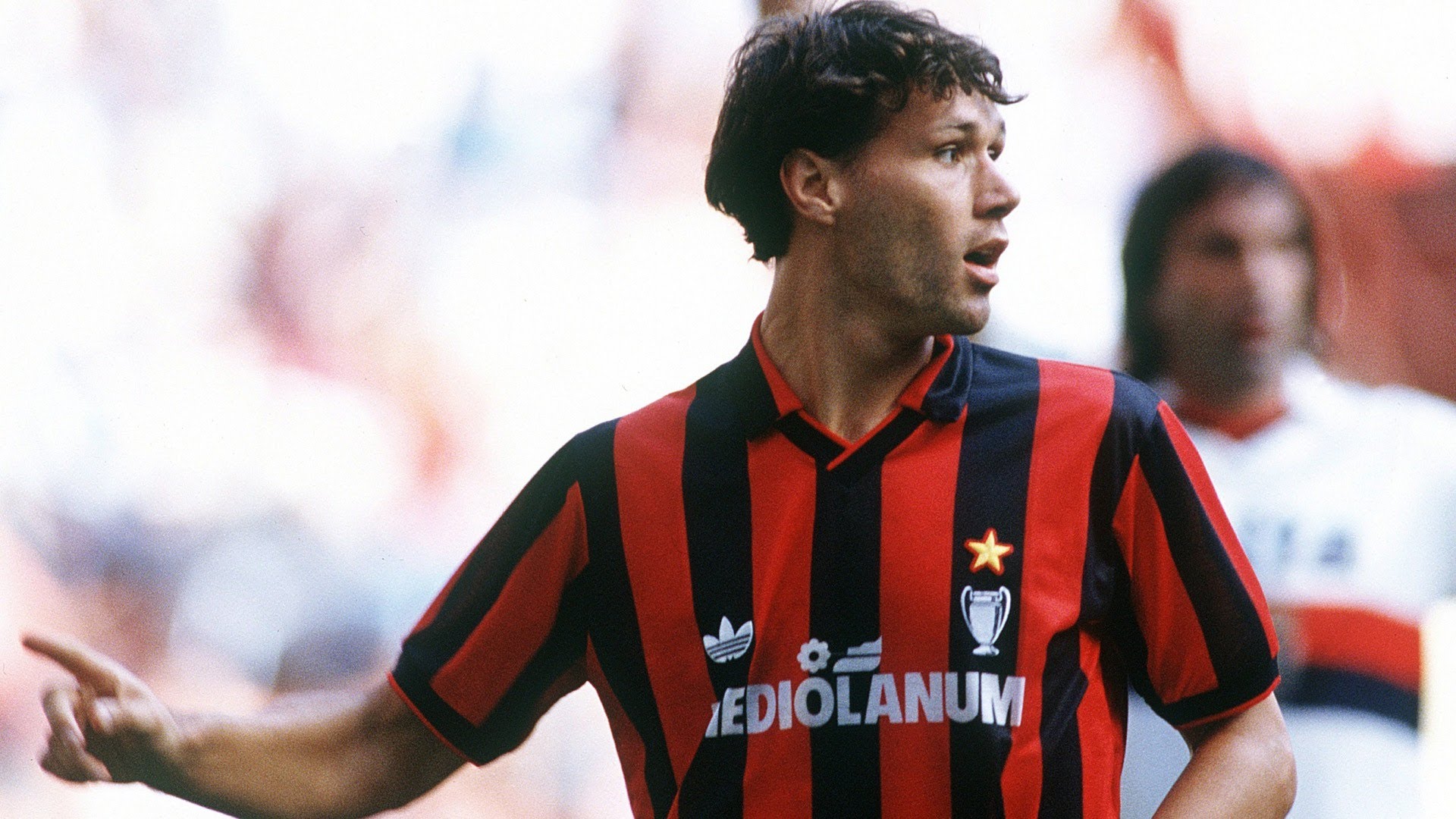 Every soccer lover knows about the famous Ajax of the beginning of the seventies. Under guidance of master Johan Cruyff the Amsterdam based giants conquered Europe by winning the European Champions Cup three times in a row, in 1971, 1972 and 1973. The attacking style of play was breaking with an international trend of defensive soccer at that time.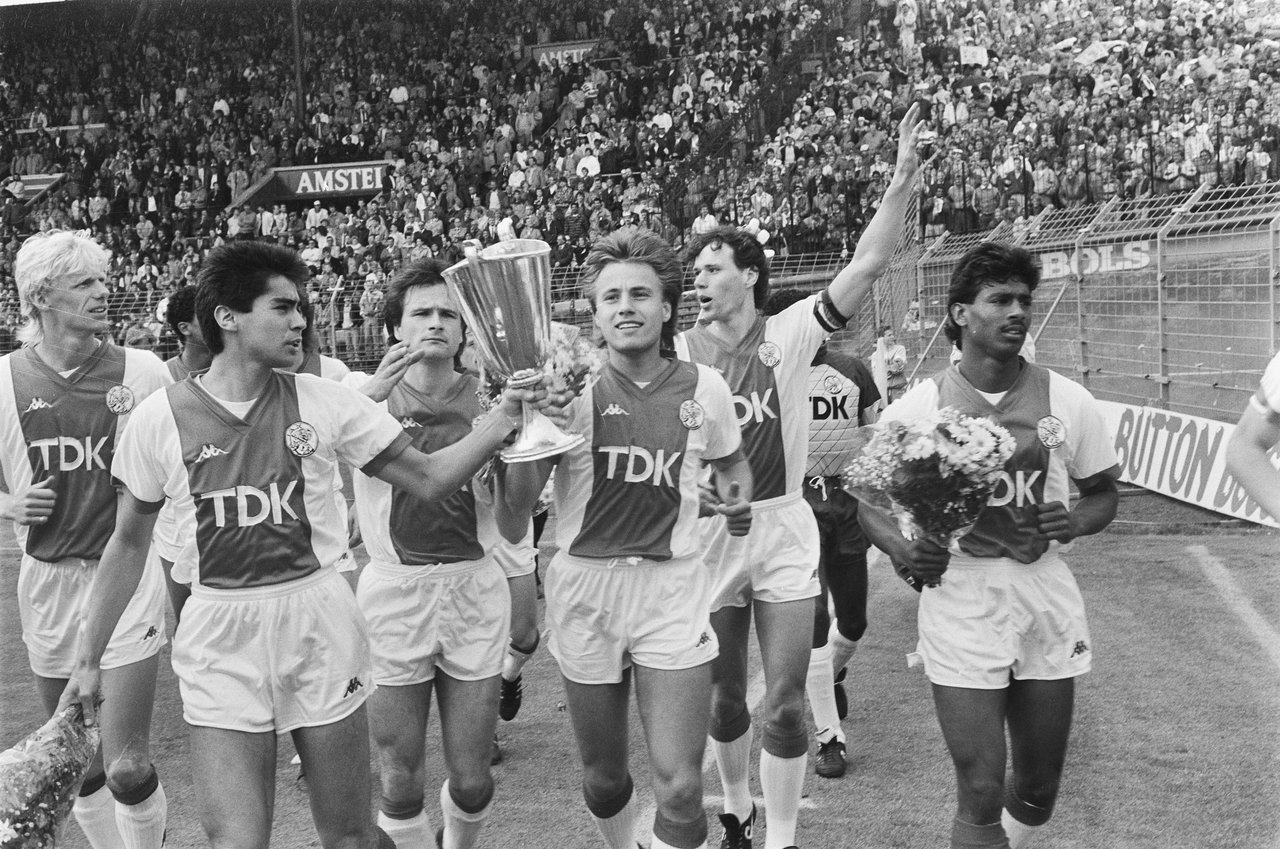 The Ajax team formed the base for the Dutch national team that stole the hearts of the world one year later at the 1974 World Cup in Germany. Although the Netherlands lost the final against the hosts, the Dutch made an everlasting impression. Forever the Dutch will remembered for that style, "Total Football". A beautiful, but also a difficult legacy.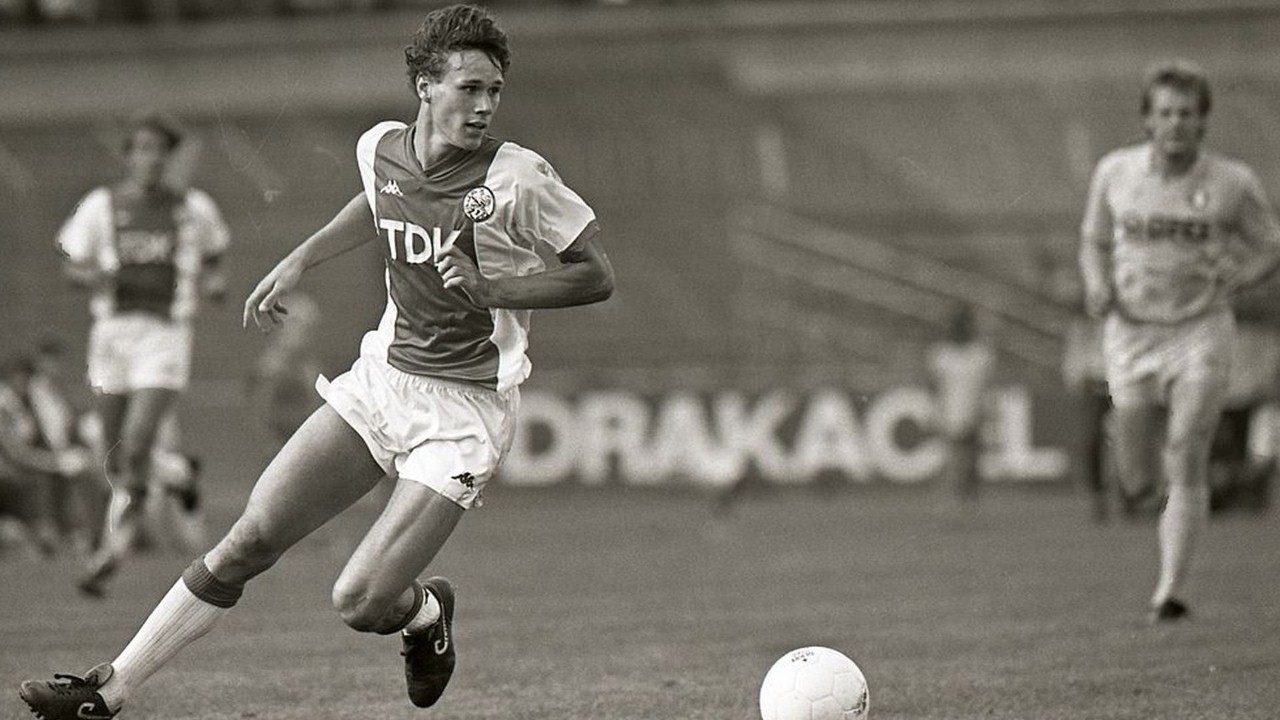 Since that time, Ajax had a revival under coach Cruyff and players Marco van Basten and Frank Rijkaard when they won the European Cup Winners Cup in 1987. Under coach Louis van Gaal Ajax had another peak, by winning the UEFA Cup in 1992 and the Champions League in 1995. After losing the Champions League final of 1996 against Juventus a long European silence arose.
Times changed over the last 21 years. Due to the changing circumstances, rising financial differences with European major leagues and some bad choices Ajax drifted away from the top. It was Johan Cruyff himself who tried to stop the downfall in 2010, after he saw an Ajax lose to Real Madrid twice in the Champions League in a style which wasn't the Ajax way. "I do not recognize Ajax anymore," he said.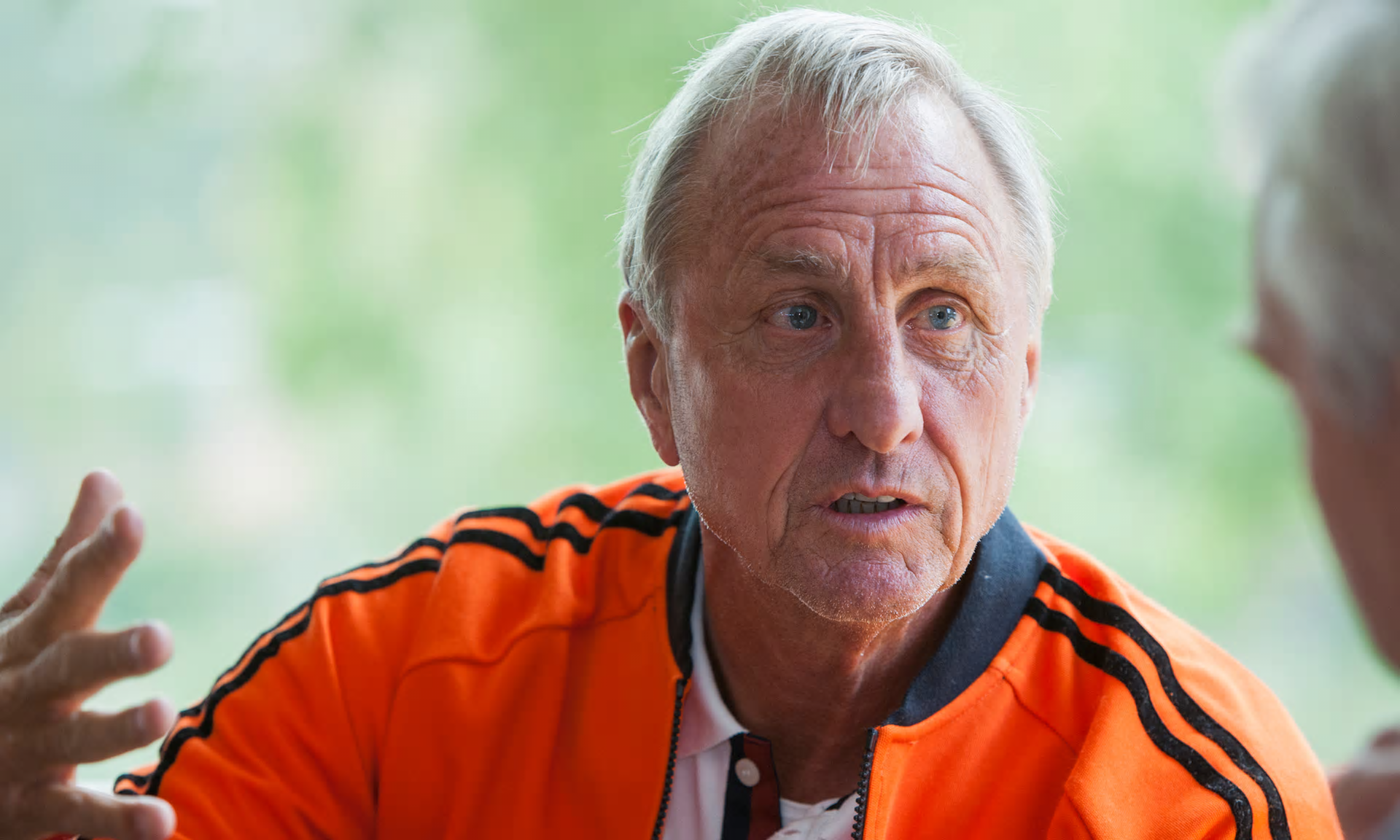 Cruyff started a revolution at his club, which led to a change of the youth system to a more individual approach and more former club players as coaches and on leading positions. After five restless years the revolution failed and Cruyff decided to quit advising Ajax by the end of 2015. However, now, over one year after he died from lung cancer, his spirit seems back at Ajax.
"I am inspired by Cruyff's football in the seventies, by the Dutch team coached by Rinus Michels," Bosz said. "It is important for Dutch football that Cruyff is remembered for this way of playing. I have the same clear vision. Our way of playing is similar. An attacking style."
ALSO READ: Ajax Rename Amsterdam Arena To Johan Cruyff Arena
With the 53-year-old Bosz, who succeeded Frank de Boer last summer after spells at Dutch clubs De Graafschap, Heracles Almelo and Vitesse, Ajax had a difficult start of the season, with a different line-up than now, but during the course of the season Bosz found the team he could play with according to his attacking principles of football, by putting pressure on the opponent, also in the final.
"Of course we want to win the final, but like all season we try to win in an attractive way," Bosz said. "Some people say we play naive. If you lose, they are right. This season we show we can win with attacking football. Bayern Munich and FC Barcelona also show it."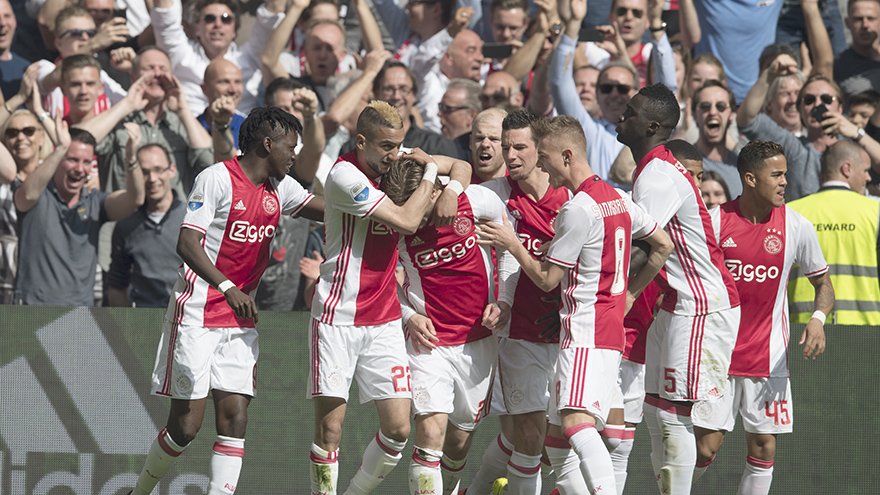 With summer signings Davinson Sanchez, a Colombian defender, Hakim Ziyech, a Dutch-Moroccan playmaker as key players, alongside the 19-year-old Danish prodigy Kasper Dolberg as convincing number one striker, goalkeeper Andre Onana from Cameroon and Dutch captain Davy Klaassen, Bosz has a base he could build his team on.
In addition, some new exciting Dutch talents showed themselves in the first team, like the 17-year-old defender Matthijs de Ligt, the 20-year-old midfielders Van de Beek, Abdelhak Nouri and Frenkie de Jong and the 18-year-old winger Justin Kluivert, the son of former Ajax player Patrick Kluivert, who produced the winning goal for Ajax in the 1995 Champions League final against AC Milan.
Also read: Football Kenya Federation Inks Kit Deal With Mafro Sports
Ajax finished on top of the Europa League group with Celta de Vigo, Standard Liege and Panathinaikos and beat Legia Warszawa, FC Kopenhagen, Schalke 04 and Olympique Lyonnais in the following rounds to grab a final berth. Especially the home matches against Schalke (2-0) and Lyon (4-1) were highlights in the European season, when Ajax outclassed their opponents with high tempo, high pressure play, like it did in the seventies.
Van de Beek got a chance in the starting line-up as central midfielder at home against Schalke as replacement for Lasse Schone. He impressed with his vision and dynamics and hopes for a final spot as well. In both the home match against Schalke and in the away match in Lyon as substitute he hit the cross-bar. "I hope it goes in in the final," Van de Beek said.
The returns of the matches against Schalke and Lyon also saw the vulnerability of the 'Bosz Babes', with Ajax losing 3-2 after extra time in Germany and losing 3-1 in France.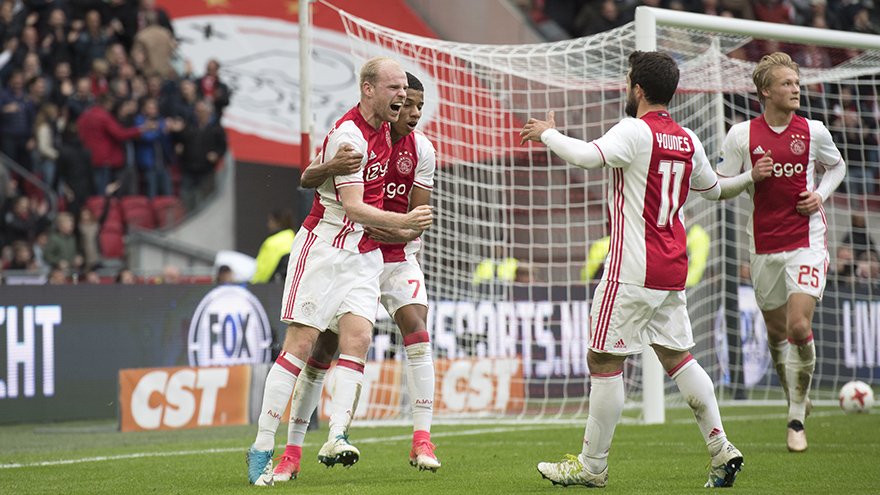 Not surprisingly Ajax have fielded nine of the ten youngest starting line-ups this Europa League season with the exception of the youngest: Racing Genk (21 years, 365 days) in their 2-0 win at Sassuolo on December 9.
De Ligt might get a starting spot in the final, also because Nick Viergever is suspended. He will be 17 years and 285 days old on the day of the final and can become the youngest
player ever to feature in a final of a European Cup competition (excluding European Super Cup), surpassing Fiorentina's Alberto Malusci (17 years, 313 days) who played two minutes in the first leg of the 1989-1990 final.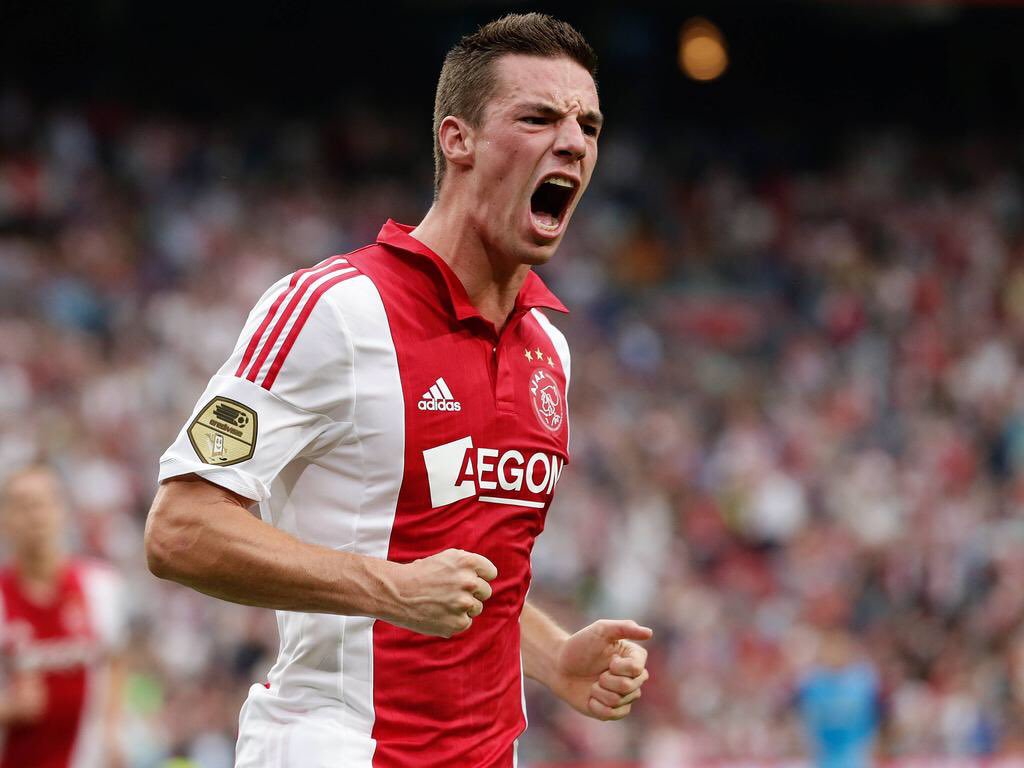 Although the young Dutch players are no key players yet, it is clear a new talented Dutch generation emerges which could make an end to a mediocre period for Dutch football. If history repeats itself, a new glorious period for Dutch football is coming up after Ajax wins the final. The win of the European Cup Winners Cup in 1987 also made an end to a mediocre period and was the start of good times for Dutch football.
"I hope we can write history with this team," Van de Beek said. "I know some teammates for so long after playing with them in the youth academy of Ajax. Winning the final with them would be great. You never know if such a chance comes again in your career."
If Van de Beek wins the Cup, he will definitely be congratulated by the 78-year-old Sjaak Swart. The Dutch soccer legend, part of the golden Ajax team of the seventies, has been a mentor and friend for him for many years. Van de Beek even sleeps at Swart's and his wife's house once in a while. "Sjaak told me how special it was to win a European final. I hope I can tell him the same thing soon," said Van de Beek.