Former Sky Sports' football coverage front-man Richard Keys has accused assistant referee Sian Massey-Ellis of lying about what she told him in the wake of the sexism storm.
Keys was let go after his outburst with Massey-Ellis was caught on microphone.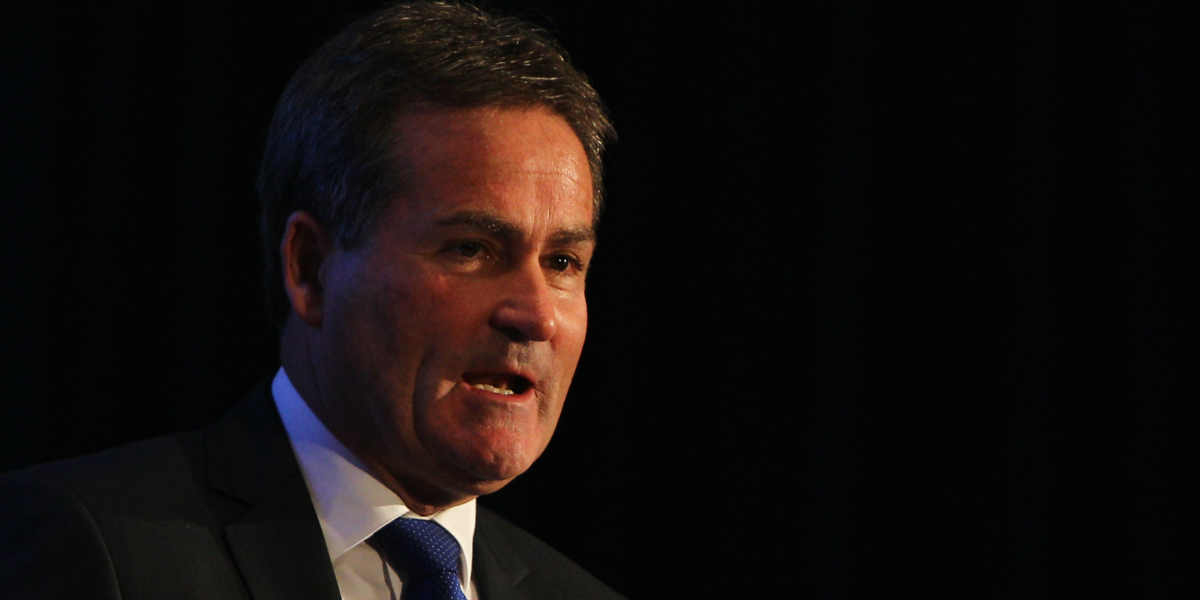 Six-years after the scandal broke out, Keys still remains in denial about the entire fiasco and has blamed the Premier League official of not telling the truth about the entire episode.
Sian Massey-Ellis on the other hand has spoken out on the issue for the first-time in an interview with The Times.
It was in January 2011, just before a top-flight match between Wolves and Liverpool that the Keys noticed a female assistant referee, before turning to his colleague Andy Gray as he said, "Somebody better get down there and explain offside to her."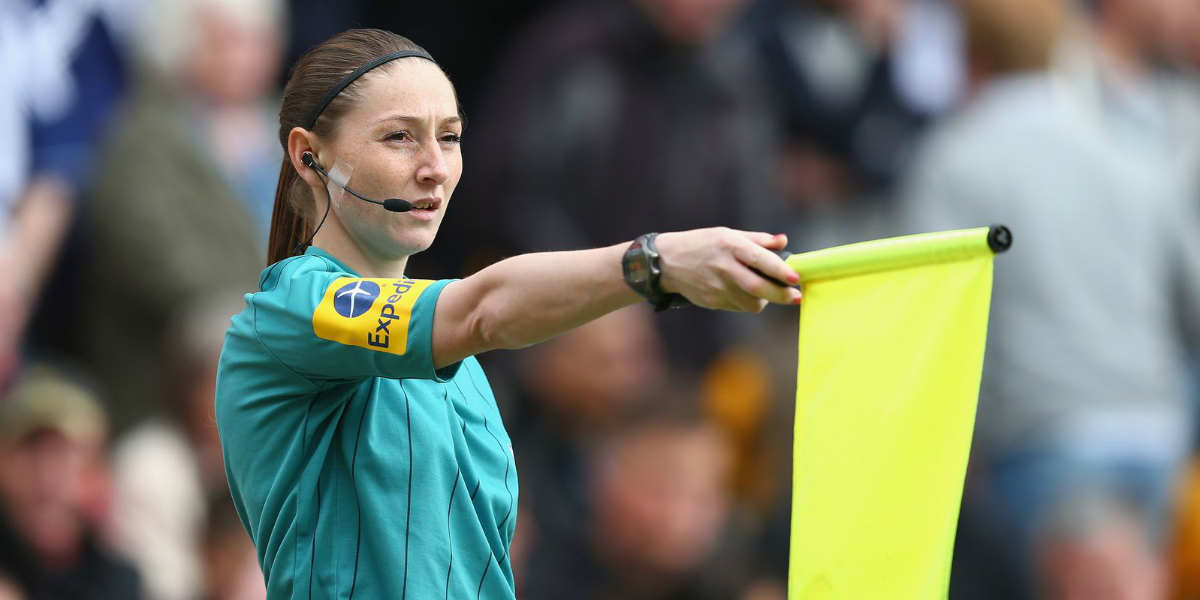 Gray replied, "Can you believe that? A female linesman. That's exactly why I was saying; women don't know the offside rule."
Keys then added, "Of course they don't……urrghhh. The game's gone mad."
The pundit duo were sacked by Sky after the audio was leaked to the public, although Keys did call Sian Massey-Ellis to apologise.
Ellis told The Times, "When Richard rang to apologise on behalf of both of them and he said 'I'm sorry', I just said 'For me, I thought you would know better'."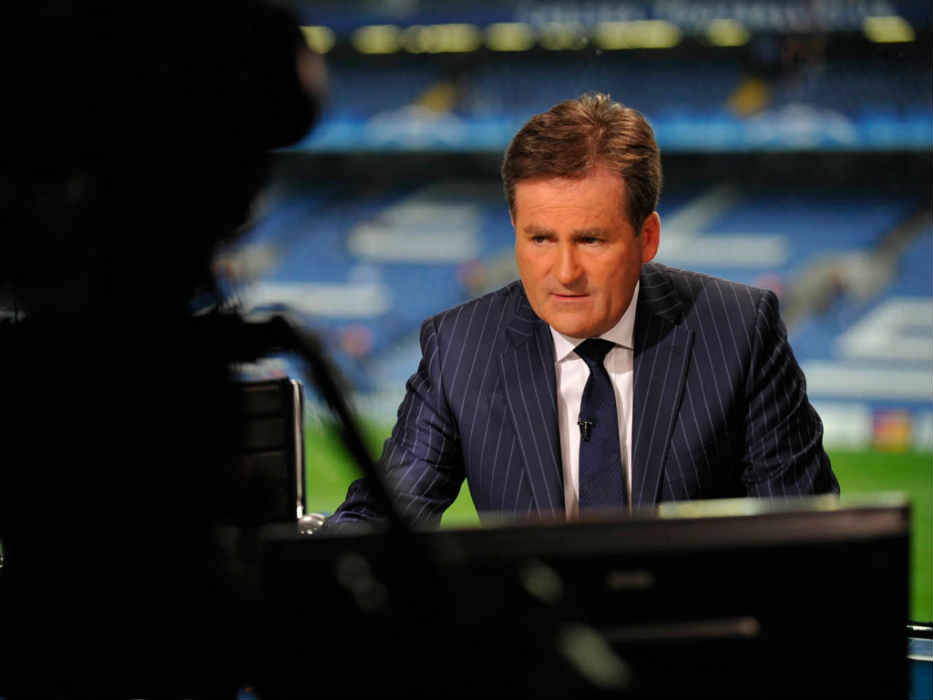 "In their position, they should have known that just to be on that pitch I must have gone through so much."
"So much scrutiny, so much training, so many challenges, so much game pressure. I'm not there without being tried and tested over many years."
However, Keys didn't was time as just hours after Ellis' interview was published, he took to social media to claim that the official was lying.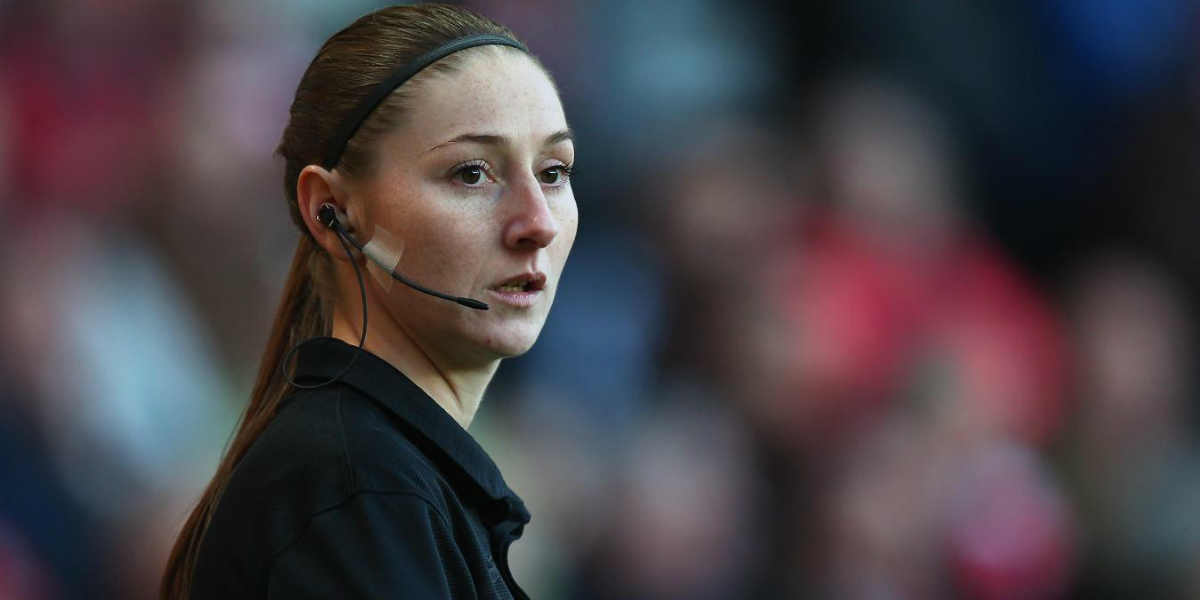 Keys posted a picture of Sian Massey-Ellis' quote as he wrote: "No she didn't. She said 'oh come on – it was only banter (her words). I expected it last week at Sunderland."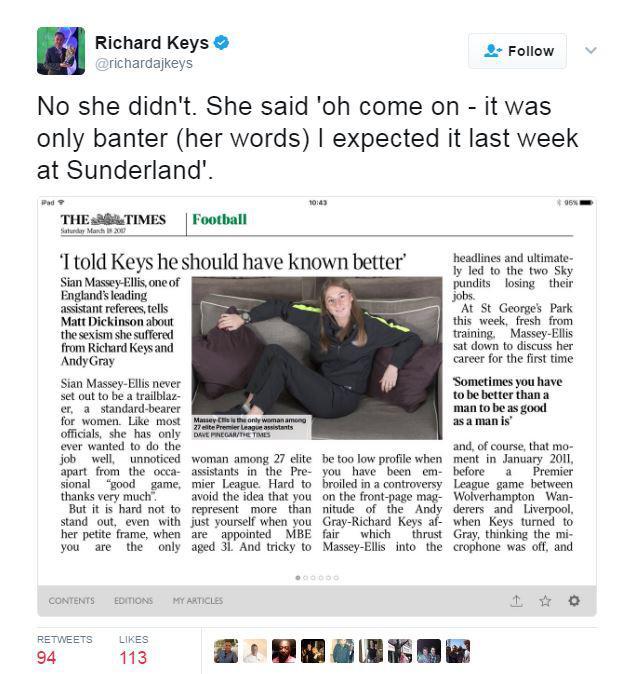 "Ms Massey also added 'thanks for not showing the one I cocked up really badly'. I've got a record of it all Sian. Bad move."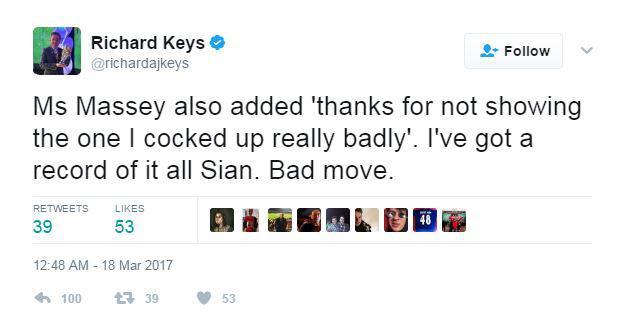 Although initially Keys had claimed that his remarks were just banter, but the latest allegation has again brought the incident into lime-light and Richard Keys will face further heat on the matter.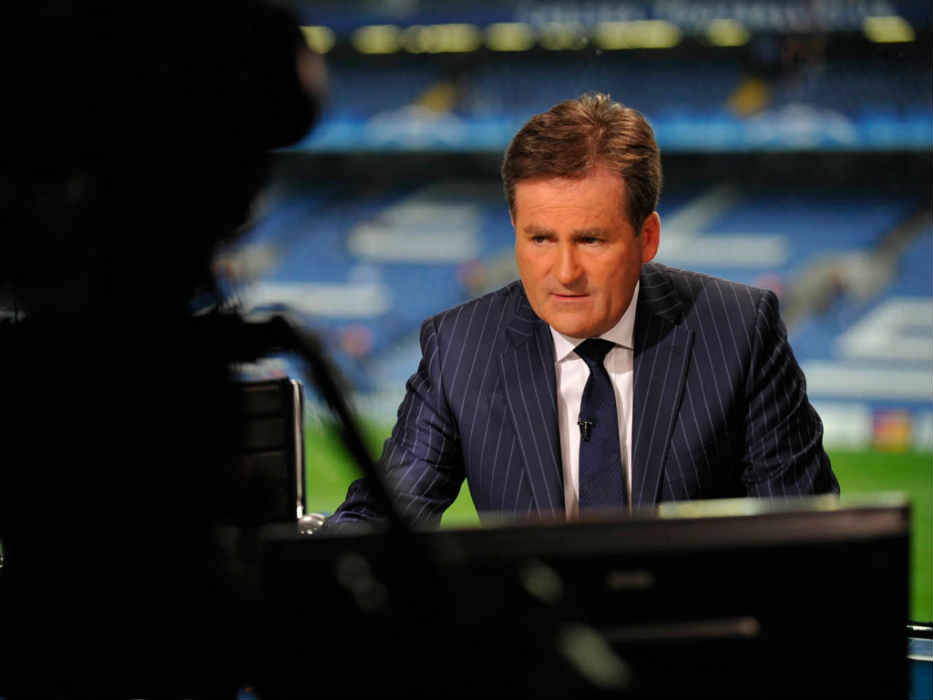 Richard Keys, who now works for beIN Sports Doha, is currently going through divorce after he was caught having an affair with a 28-year-old women, despite denying the claims.