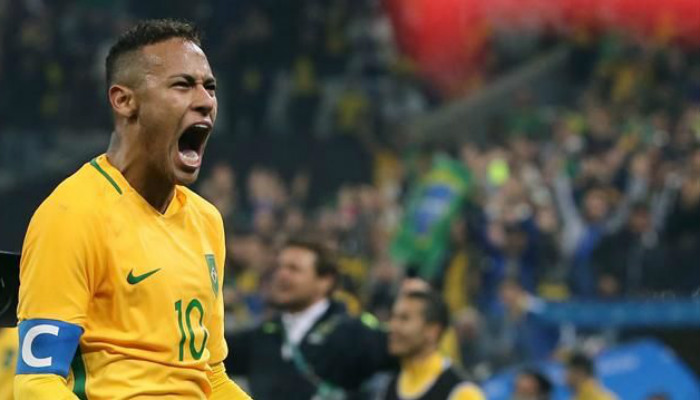 Neymar da Silva Santos scored his first goal at the Olympics as Brazil beat Colombia 2-0 in the quarterfinals of men's soccer at the Rio Olympics.
The 24-year-old Brazilian star broke the deadlock through a long-distance free kick.
Inspired by Neymar, the Brazilian team took control throughout and Luan grabbed the second goal seven minutes from time when he lifted a chip over the goalkeeper from about 20 meters out.
Brazil, who are seeking their first Olympic gold medal in soccer, face Honduras in the semifinals in Maracana on Wednesday.
Honduras made history when they beat South Korea 1-0 for a spot in the last four. Son Heungmin had an opportunity to break the deadlock in the opening few minutes, finding space on the South Korean right and cutting inside before finding his shot blocked by Johnny Palacios.
Alberth Elis scored a breakaway goal in the second half for Honduras.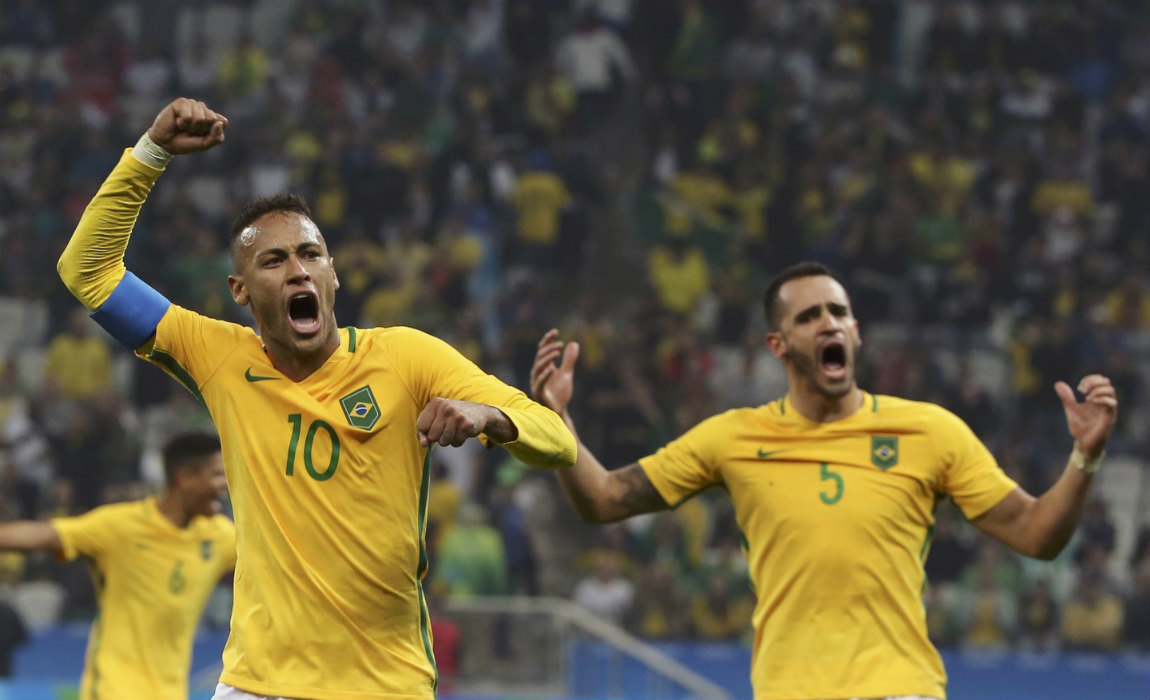 Nigeria beat Denmark 2-0 at the Fonte Nova Arena on Saturday. Mikel John Obi broke the ice in the 15th minute after receiving a pass from Ezekiel Imoh in the penalty box.
Gomes Ediegerson, who played in Chinese Super League, tried to equalize through his powerful header and long-distance shots, but Nigeria goalkeeper Daniel Emmanuel made world-class saves to keep a clean sheet. Aminu Umar's strong header terminated the suspense in the 58th minute.
In Brasilia, Germany routed Portugal 4-0 to set up a semifinal showdown against Nigeria.