The George Floyd case in America has ignited racism's position as one of the most pressing social issues humanity is facing right now and unsurprisingly it has found its way to the footballing world through social media. Fans being racist and inhumane has always been an issue but the only difference now is that the haters have a megaphone at their hands.
Romelu Lukaku, who has also been a victim of racism, became vocal about the dire situation in an interview to CNN Sport. Here's what he had to say.
ROMELU LUKAKU ON RACISM
Romelu Lukaku is one of the frontmen among the players to talk about racism and has spoken a lot about it through his Twitter account in the past. The Belgian feels like racism in football is at an "all-time high" right now. He feels that social media has turned into a tool for haters to grab attention by being racists. Lukaku also criticises the social media companies for not doing anything about this. Lukaku feels like the companies can easily track down these sick people but they choose not to.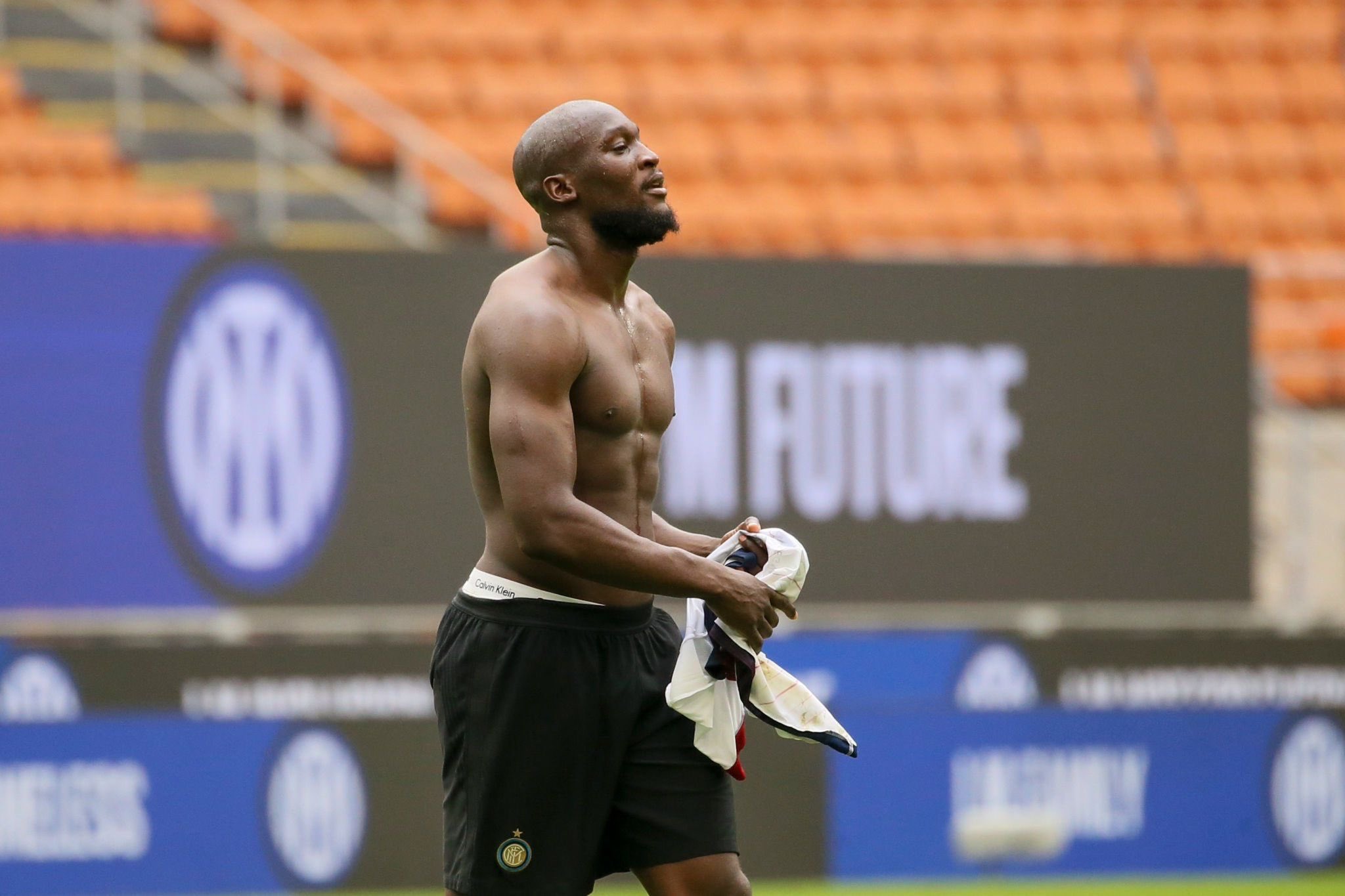 Lukaku went on to say he sees a lot of campaigns to create awareness about racism but he doesn't see any direct actions taken against racists. Lukaku also feels that the fans are not taking this matter seriously. He stated that he saw how fans used social media to protest against the Super League and forced it to shut down in a matter of hours. Lukaku stated that he wants to see people protesting against Racism with the "Same Energy".
#SayNoToRacism pic.twitter.com/Kwl8zFUYKJ

— R.Lukaku Bolingoli9 (@RomeluLukaku9) September 2, 2019
In conclusion Lukaku also praised Serie A as they worked with him when people in Italy shouted monkey chants when he started playing for Inter Milan. Lukaku feels that all the leagues should communicate with the players and take direct actions rather than just campaigning. The most efficient way to tackle this problem is if everybody does their part right. The players, the clubs, the leagues and most importantly the fans have to come and work together to find a solution.
RECENT RACIST INCIDENTS IN FOOTBALL
As Lukaku said, racism towards footballers has peaked in these past few years. Jude Bellingham is only 17 years old but still received a lot of hate on Instagram after a 2-2 draw against Cologne in the Bundesliga. A lot of people commented monkey emojis and some derogatory terms.
Borussia Dortmund midfielder Jude Bellingham was subjected to racist abuse online after his team's draw at Cologne on Saturday.

"Just another day on social media," he said pic.twitter.com/83xRmonn5J

— The Terrace (@TFTerrace) March 20, 2021
After Liverpool got knocked out of the Champions League by Real Madrid, Trent Alexander-Arnold, Naby Keita and Sadio Mane received racist messages by a number of accounts on Instagram.
Even Marcus Rashford, the man who has done so much for the people, isn't safe as he received racist comments on Instagram and twitter after Manchester United lost the Europa League final. Kyle Walker also received hate after Manchester City lost the Champions League, which is horrendous as he was arguably the best player for City that night.
Humanity and social media at its worst. Yes I'm a black man and I live every day proud that I am. No one, or no one comment, is going to make me feel any different. So sorry if you were looking for a strong reaction, you're just simply not going to get it here 👊🏾

— Marcus Rashford MBE (@MarcusRashford) January 30, 2021
As a sign of protest against the social media platforms, Thierry Henry quit social media in March and pledged that he won't come back until social media companies start taking strict actions against Racism. He also hoped that other celebrities and footballers will take him as an inspiration and boycott social media themselves.
ACTIONS TAKEN AGAINST RACISM
Players in England started taking the knee before every game since 2020 post the George Floyd case following the cue of NFL athlete Colin Kapernick to show that they are united against racism. Premier League launched a social media campaign called 'No Room For Racism'. All the major leagues and other governing bodies boycotted social media for three days during the last week of April this year.
UNITED against racism. We will not tolerate it 🔴⚫️ pic.twitter.com/lR8Qcnxq4N

— Harry Maguire (@HarryMaguire93) January 28, 2021
Instagram has stated that they are taking tougher actions on people who break their rules and also said they were going to be working with UK law enforcement. Although all these actions are being taken, it just doesn't feel like there is any impact on the people as racism is still practiced by loads of people and the count is only increasing everyday.
The social media companies are saying they are taking strong actions but we are not sure if they really mean it. As Lukaku said, it is high time that this practice is stopped in its tracks or else racism in football will continue for the foreseeable future.