The Ukrainian Football Association ignited uproar in Russia by releasing a new national team kit ahead of Euro 2020 with a map of Ukraine that includes Crimea, a move that Russian officials described as provocative.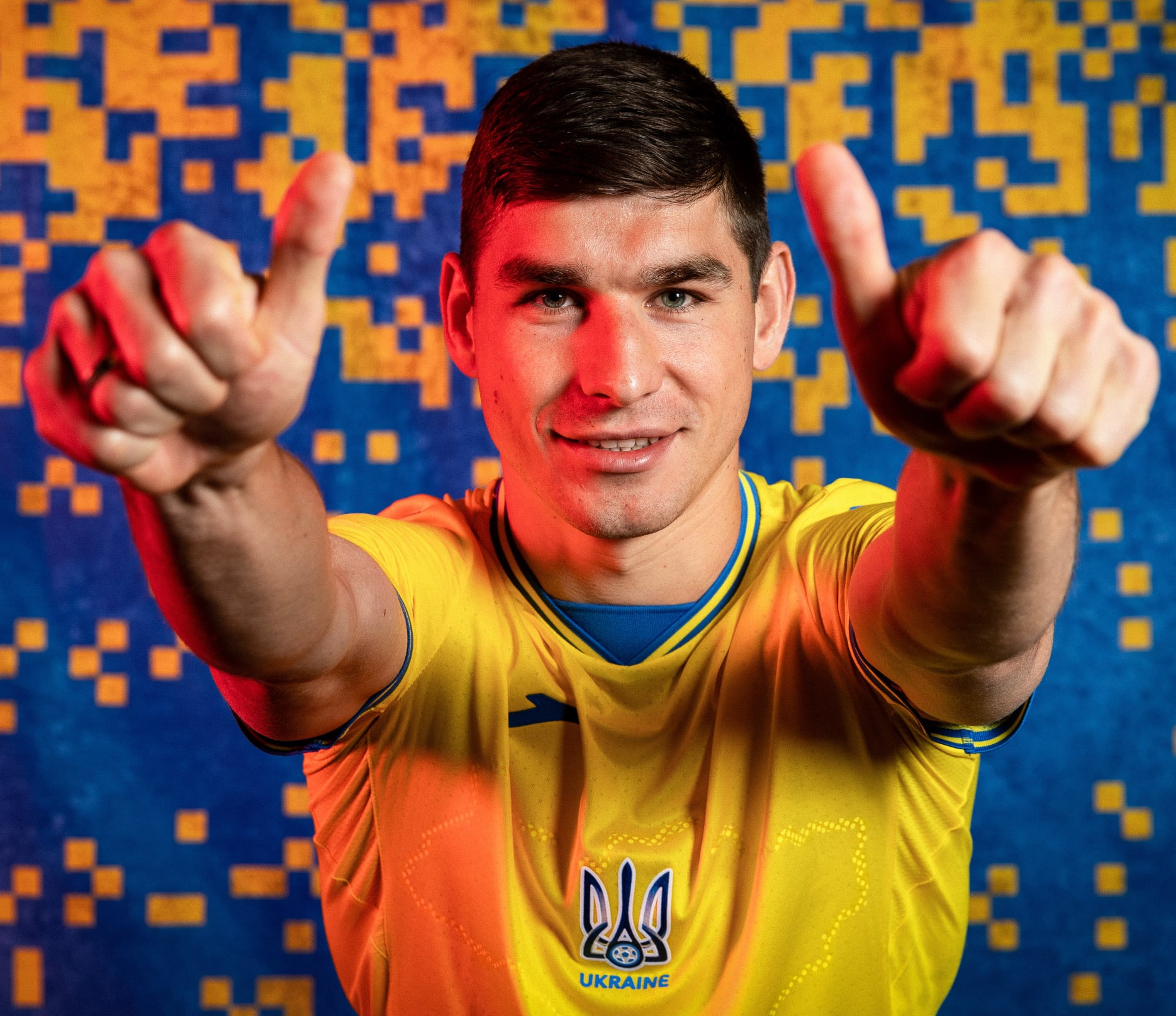 In 2014, Russia annexed Crimea from Ukraine. Although Moscow believes the peninsula to be part of the Russian territory, it is universally recognised as being part of Ukraine.
Ukraine's new kit was presented on Sunday, only days before the start of the Euro 2020, on the Facebook page of the Football Association of Ukraine's president, Andriy Pavelko. 
WHY IS RUSSIA COMPLAINING?
Russia annexed Crimea and backed Russian-speaking separatists in eastern Ukraine. Russia has also handed hundreds of thousands of passports to Ukrainians in the country's east, indicating that the struggle will continue for years. More than 13,000 people have lost their lives as a result of the violence. 
The map on Ukraine's jersey however corresponds to the internationally-recognized borders of the country. Their Euro Kit also features the slogans "Glory to Ukraine!" and "Glory to the Heroes!", which were popularised during the uprising in 2014 and are used in Ukraine as an official military greeting.
During World War I, the phrases were originally utilized in Ukraine as a rallying cry against Soviet power. 
RUSSIA COMPLAINS TO UEFA
Moscow criticised the insurrection, sparking a rift in relations between the two nations. Russia sent a letter of complaint to UEFA over Ukraine's 'political' football kit. 
In the letter from the Russian football federation to UEFA just three days before the tournament, it said: "We draw attention to the use of political motives on the Ukrainian national team's jersey, which goes against the basic principles of UEFA kit regulation". 
Russia has sent a letter of complaint to UEFA over Ukraine's "political" Euro 2020 kit that features the outline of Crimeahttps://t.co/fHXUK5hypU

— The Moscow Times (@MoscowTimes) June 9, 2021
Dmitry Svishchev, a Russian parliamentary deputy, was quoted by the Russian news agency RIA as calling the shirt design a "political provocation." He stated that displaying a map of Ukraine "which includes Russian territory is illegal".
On social media, Russian Foreign Ministry spokesperson, Maria Zakharova stated that the slogans on the jerseys were nationalistic and that the phrases "Glory to Ukraine!  and "All hail the heroes!" were German Nazi rallying cries. 
RESPONSE FROM UEFA
Traditionally, UEFA emphasises the significance of staying out of politics in football. Items must not "offend common decency or carry political, religious, or racial messages," according to UEFA Kit regulations. 
However,  in a statement to AFP, European football's governing body said the Ukrainian shirt "has been approved by UEFA, in accordance with applicable equipment regulations" as many countries don't recognise Russia's annexation of Crimea. 
The design had been agreed upon with UEFA well before the kit's official unveiling on Sunday, according to Andriy Pavelko
OTHER REACTIONS
"We feel that the silhouette of Ukraine will give the players strength, because they will battle for all of Ukraine," Pavelko stated. "And the entire Ukraine will support them in every match, from Sevastopol and Simferopol to Kyiv, Donetsk and Lugansk to Uzhgorod." 
Sevastopol and Simferopol are under Russian authority in Crimea, while Donetsk and Lugansk are under the hands of fighters considered as Russian proxy troops.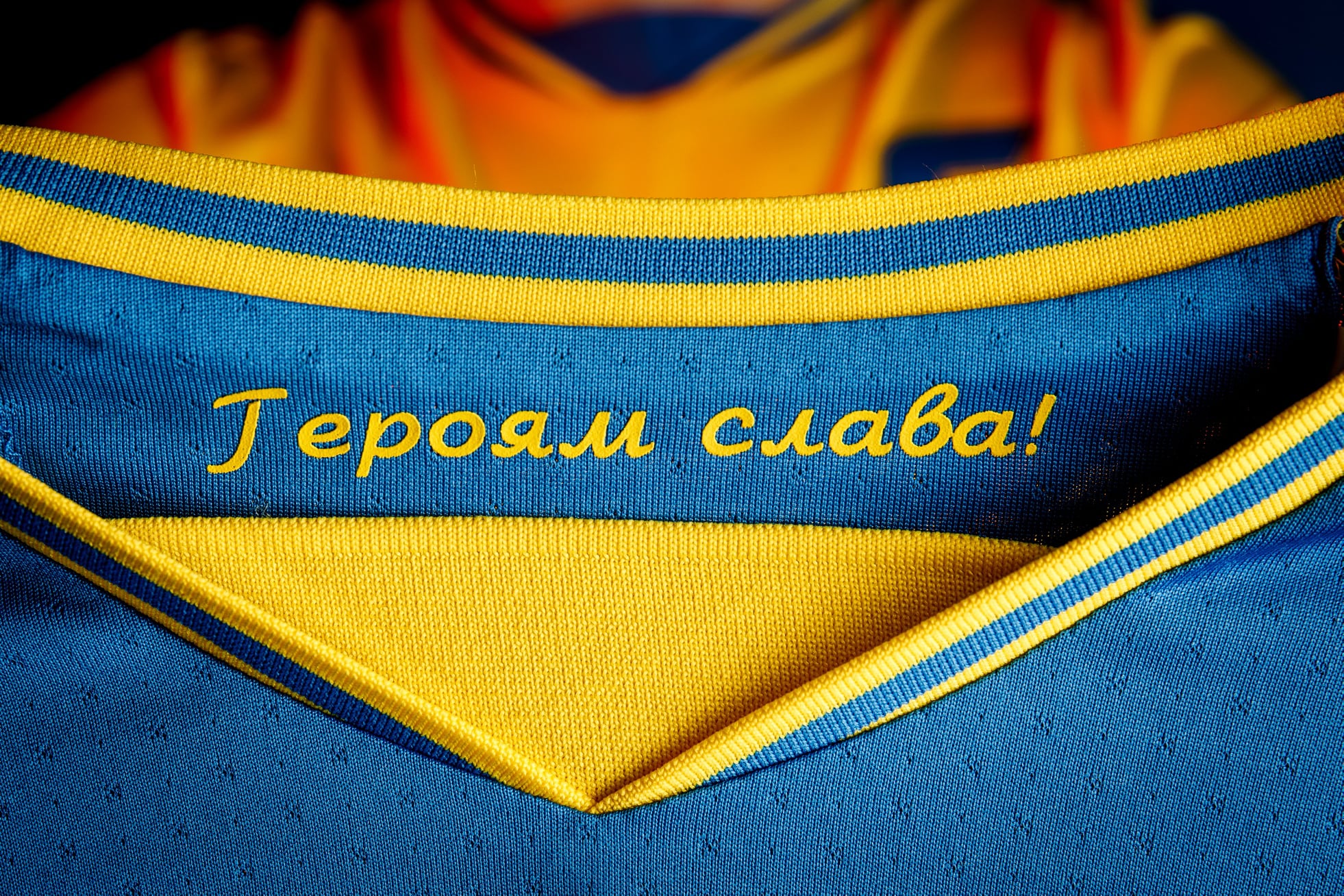 After learning of Russia's UEFA letter, Ukraine's President Volodymyr Zelensky rushed to support the jersey.
Zelensky remarked in two photos of himself carrying a shirt with the number 95, "The Ukrainian football team's jersey is in fact not like others." It understands how to shock. It carries a number of significant symbols that serve to unite the Ukrainian people." 
On Monday, the US embassy in Kyiv expressed its appreciation for the new jersey, writing on Twitter, "Love the new look. Glory to Ukraine ! #CrimeaisUkraine."
🇺🇦 Нам подобається нова форма. Слава Україні! #КримЦеУкраїна
🇺🇸 Love the new look. Glory to Ukraine! #CrimeaisUkraine pic.twitter.com/a6SOgsTvlz

— U.S. Embassy Kyiv (@USEmbassyKyiv) June 7, 2021
Euro 2020 will be held in 12 cities, including St. Petersburg, from June 11 to July 11. Seven matches, including a quarter-final, will be held in Russia's second city.
Ukraine has been drawn in Group C, where they will face the Netherlands in Amsterdam on Sunday before meeting North Macedonia and Austria in Bucharest.
Russia is in Group B and will play Belgium in St. Petersburg before facing Finland four days later in the same arena. Their group stage concludes on June 21 in Copenhagen versus Denmark.