In a league that is frequently considered as the most thrilling, and maybe the finest league in the world, Sir Alex Ferguson carved out a name for himself as the manager of one of, if not the most successful clubs in England – an accomplishment that is entirely down to his efforts and genius.  
The Scot will be remembered for the legacy of excellence he built at Manchester United over the years that will be almost impossible to recreate by anyone else.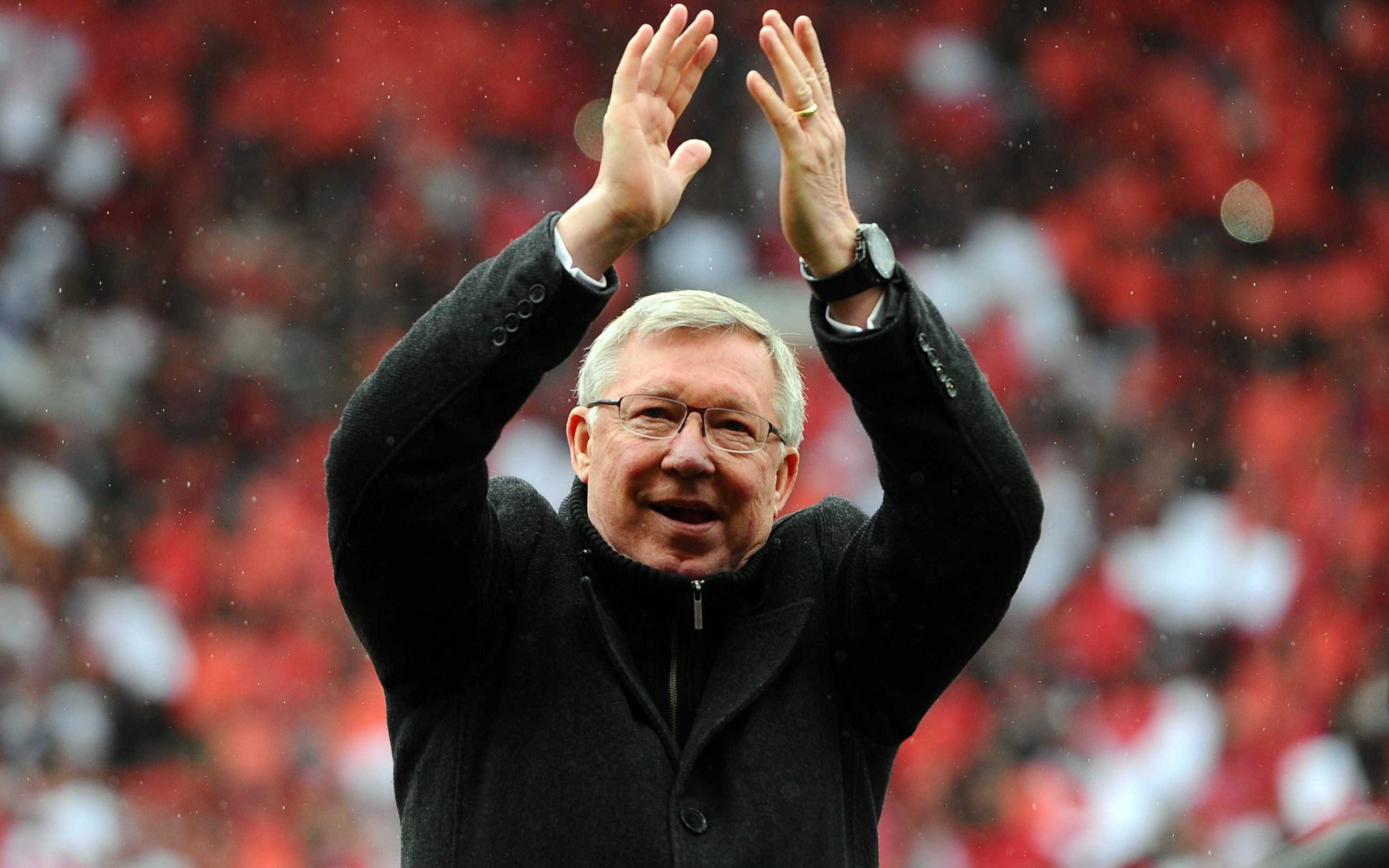 Ferguson won 38 titles during his 26-year tenure at Old Trafford, blending talent from United's youth systems with multi-million pound acquisitions from both domestic and international markets. 
According to Gary Neville, what made Ferguson so successful and great was his knack of noticing talent and knowing where and when to get it. He feels that one of the key reasons for Manchester United success was the transfer policy of Sir Alex Ferguson, which he adhered to steadfastly during his reign at Old Trafford.  
FootTheBall delves deeper into the transfer policy of Sir Alex Ferguson at Manchester United, and how close Ole Gunnar Solskjaer is to following in the Scotsman footsteps, as they keep faltering in the final lap. 
PROMOTING YOUTH 
It's impossible to discuss Sir Alex Ferguson's achievements without noting his tried-and-trusted approach to youth development. He was a firm believer in the importance of youth development in managing a successful football club. The Scot claimed that one of the reasons for his trophy cabinet of 13 Premier League crowns, five FA Cups, and two Champions Leagues was his belief and confidence in young players. 
The legendary "Class of '92" included Ryan Giggs, Paul Scholes, David Beckham, Gary Neville, Phil Neville, and Nicky Butt – all of whom were immensely gifted talents. 
#MeAt20: the Class of '92 edition 🔴⚪️⚫️ pic.twitter.com/s8YsOtjX5w

— Manchester United (@ManUtd) April 17, 2020
All six are testaments to Ferguson's abilities to notice, develop and utilise high-potential young talent. Some managers might become consumed with first-team concerns and overlook the budding stars as a result, but the Scotsman has an uncanny ability to spot talent.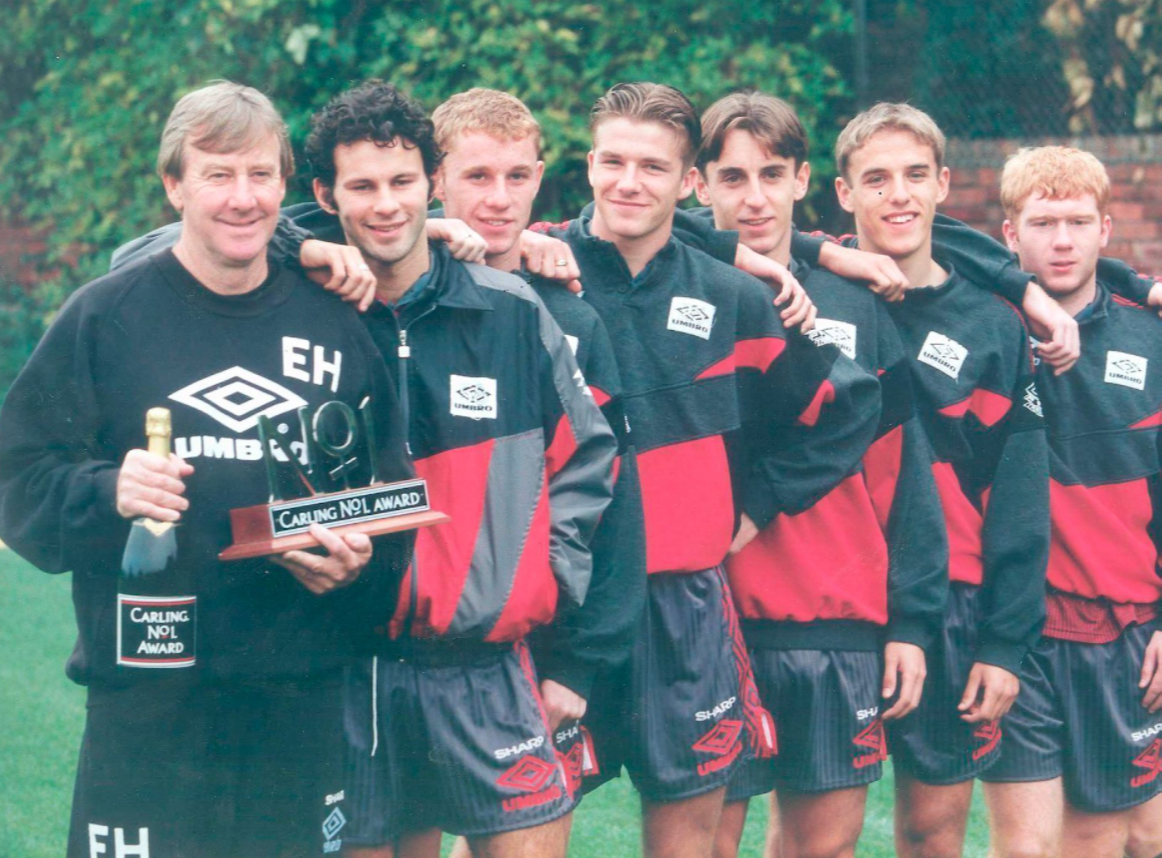 When it comes to Solskjaer, he has always expressed his belief in youth development and his desire to promote youngsters and high-potential prospects from the academy to the senior team. 
Mason Greenwood, Brandon Williams, Axel Tuanzebe, Anthony Elanga, Hannibal Mejri and a slew of other young talents have made their first team debuts under the Norwegian. 
🎉 Congratulations to Mason Greenwood on his @PFA Young Player of the year nomination!

🏟️ 31 games
⚽ 7 goals
🎯 2 assists

🌟 Star in the making. #MUFC pic.twitter.com/QwRws1sLYF

— Man United News (@ManUtdMEN) June 3, 2021
Greenwood has blossomed under Solskjaer's tutelage and has solidified himself as one of the world's top young players. Brandon Williams and Tuanzebe have also seen frequent action, while Elanga scored in the Red Devils' final Premier League encounter against the Wolves. 
Anthony Elanga's first half vs. Wolves by numbers:

93% pass accuracy
2 attempted take-ons
2 successful take-ons
2 attempted tackles
2 successful tackles
2 shots
1 goal

Great to see. 🇸🇪 pic.twitter.com/6TpdFzr88z

— Statman Dave (@StatmanDave) May 23, 2021
Although these players are nowhere near the studs of the "Class of 92" yet, consistency in youth development will be the deciding factor for Red Devils' success in the future.
BEST IN THE PREMIER LEAGUE
Alex Ferguson was never hesitant to pull out his checkbook, and spend big money to steal some of the world class talent in the Premier League away from their fellow competitors. Excellent players Gary Pallister, Steve Bruce, Wayne Rooney, Rio Ferdinand, Dimitar Berbatov, Michael Carrick, and Robin van Persie all joined United from various Premier League clubs, the majority of whom were their direct competitors. 
🔴 Wayne Rooney signed for Manchester United on this day in 2004!

He went on to become the club's all-time leading goalscorer 🙌#UCL pic.twitter.com/x4WaV5VO95

— UEFA Champions League (@ChampionsLeague) August 31, 2020
Two of United's eight additions under Solskjaer have arrived from fellow Premier League clubs, with the Reds paying roughly £130 million for Aaron Wan-Bissaka and Harry Maguire, two of their most important players. 
United are rumoured to be interested in signing players from other Premier League clubs this season as well, including Jack Grealish, Harry Kane, and Declan Rice. Several additional names have been linked with a move to the Red Devils. 
SPENDING ON INTERNATIONAL TALENT
Alex Ferguson was constantly on the lookout for young international prodigies who might bring their talents to Manchester and with whom he could work to develop them into great players.  
Manchester United legends like Peter Schmiechal, Ruud van Nistelrooy, Nemanja Vidic, Cristiano Ronaldo, Patrice Evra, and Ole Gunnar Solskjaer were all brought to England by Ferguson from foreign leagues. All of these players blossomed under his mentorship and rose to become among the greatest in their respective positions. 
🗣️ Sir Alex Ferguson: "Without doubt the best finisher we have ever had [at Manchester United]."

🇳🇱 The art of scoring goals, by Ruud van Nistelrooy 😎#UCL | #TBT | @RvN1776 pic.twitter.com/iEXISrkxYF

— UEFA Champions League (@ChampionsLeague) January 21, 2021
Solskjaer has shown glimpses of acquiring foreign talent, including Bruno Fernandes, Donny van de Beek, Alex Telles, Edinson Cavani and Amad Diallo, among the younger signings.
But, with the exceptions of Edinson Cavani, and  Bruno Fernandes- unquestionably Manchester United's finest player- the Norwegian's international acquisitions haven't quite worked out. 
Let's take a look at @B_Fernandes8@premierleague stats from the 2020/21 season 🔥

Appearances: 37
Goals: 18
Assists: 12 pic.twitter.com/HIlpwlZM0r

— DHL Man Utd (@DHLManUtd) June 2, 2021
However, except Cavani, who was signed as a free agent, all of these players were quite high-priced signings, indicating that Solskjaer is always willing to spend on foreign talent if he believes they are worth it.  
FINDING HIDDEN GEMS 
Ferguson has always stated that he will not purchase in a market where he perceives no value; a modest stance.  However, the manager was always up for a good bargain and, as previously said, had the talent of seeing promise and potential where others did not.
Almost thirty years ago, Sir Alex brought legends like Eric Cantona, Dennis Irwin, Ole Gunnar Solskjaer, and Peter Schmeichel to Old Trafford from almost obscure backgrounds. 
And then years later, the acquisitions of Edwin van der Sar and Javier Hernandez from Fulham and Guadalajara, respectively, proved worthwhile, as they excelled in the United colours. Van der Sar is considered as one of Sir Alex Ferguson's best signings, even though the Dutchman was 34 at the time.
Was Edwin van der Sar one of Sir Alex Ferguson's best-ever signings? 🧤

He moved to @ManUtd #OnThisDay in 2005! pic.twitter.com/cspw1UbnLK

— Premier League (@premierleague) June 5, 2021
Of course, Sir Alex Ferguson's ability to spot hidden treasures and salvage them from obscurity is unrivalled. Solskjaer is no Ferguson- no one is- and hence he hasn't been able to identify talents in rather smaller teams. The signing of Daniel James from Swansea City appeared to be a step forward, but he is yet to make an impact for the Red Devils. 
Much more to come from @Daniel_James_97 📈👊#MUFC pic.twitter.com/r9CjeVI36t

— Manchester United (@ManUtd) June 6, 2021
One-of-a-kind transfer policy of Sir Alex Ferguson was one of the driving forces behind Manchester United's ascension to the top of world football. Of course, there will never be another Ferguson; his brilliance and football knowledge are unrivalled. As can be seen, United has not been the same since his retirement in 2013. 
Only Sir Alex Ferguson (11) has won more Premier League Manager of the Year awards than Pep Guardiola (3) 🧠🏆 pic.twitter.com/6l9eoBQhO6

— ESPN FC (@ESPNFC) June 5, 2021
Based on the foregoing, we can infer that Solskjaer and the Red Devils aren't quite there yet, but they're on the right track. The least they can do is to continue to follow the footsteps of their Godfather, since that is where success will be found.