Everton Boss Ronald Koeman has now knocked out Arsenal manager Arsene Wenger both on and off the pitch.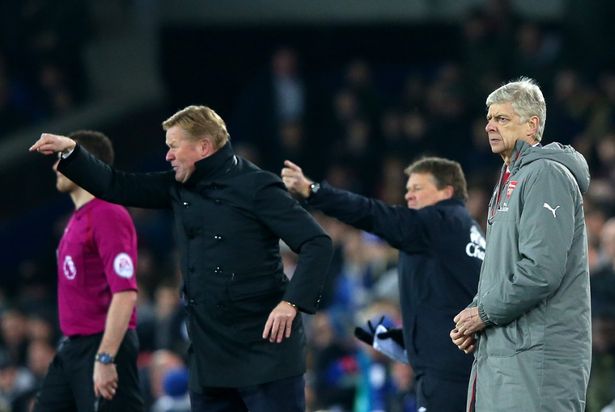 Gunners boss Arsene Wenger had earlier lambasted referee Mark Clattenburg as his side failed to grab the chance of going top of the Premier League table on Tuesday, claiming that the referee had delivered a wrong decision which allowed Ashley Williams clinch the 86th minute winner for Koeman's Everton.
And now Ronald Koeman has taken a jibe at the Arsenal manager as he wittily suggested that Arsene Wenger is a loser when he said: "I am not surprised about Wenger and his comments, because it is the third time in a row that I won as a manager at home against Arsenal and three times in a row it was about the referee."
"Okay, sorry Arsenal we won through the referee of tonight. Sorry!"
Wenger was left infuriated as Arsenal wilted in the face of a ferocious Everton fightback after Alexis Sanchez had given the visitors a first half lead.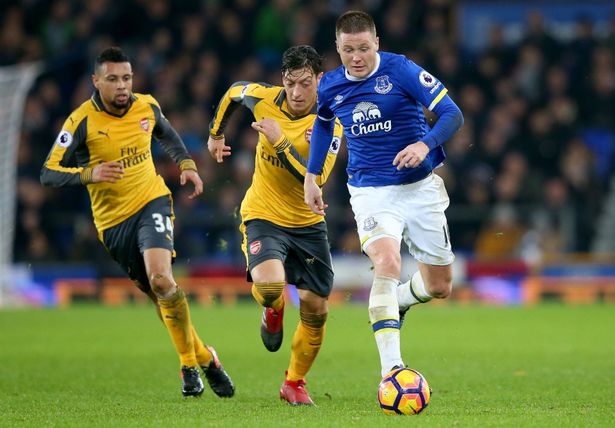 Wenger was left frustrated as Arsenal gave up a golden opportunity to clinch all the three points against Everton after Alexis Sanchez had given the Gunners a first half lead.
When asked about whether he was worried that his side crumbled in the face of a strong comeback fight from Everton, Wenger said: "A little bit yes. They made the game physical. They played a cup game tonight."
"I was close to what happened in the tunnel, I didn't see a lot, but he was very physical today, McCarthy. I cannot interfere in that too much, it is down to the referee. He has to make the game respectable."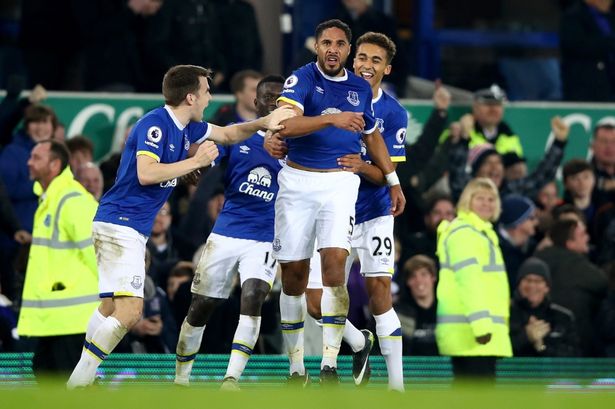 Wenger had criticised the referee for getting a crucial decision wrong when he awarded Everton a corner during the fag end of the match.
According to Wenger the corner should have never have stood as it appeared that the ball hit an Everton striker before going out. The Frenchman was left furious as Williams headed the 86th minute winner for Everton from a Ross Barkley corner – which he felt was wrongly awarded.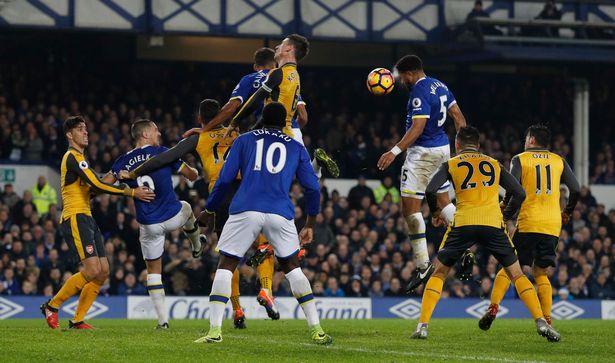 Wenger added: "Of course, it was no corner. You can see it was no corner. The referee made his decision and that does not explain why we did not head the ball."
"But I am really disappointed in Mr Clattenburg. He is in a really good position to see it and it is not the first time we are really unlucky with his decisions."
With that Wenger was referring to a penalty that the referee had awarded to Tottenham Hotspur during the North London derby earlier this season, but Koeman came down hard on the Gunners manager and insisted that his side deserved the victory.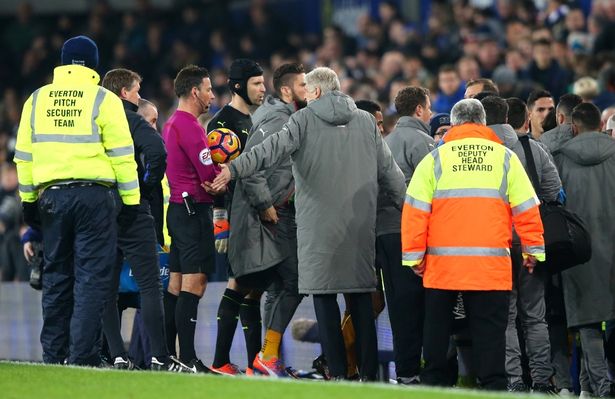 Wenger said: "The key was how we played after 20 minutes. I think that was the team what we like to see, what the fans like face to face, aggression, pressing and playing football and go for it."
"You need a bit of luck, what happens in the last 20 seconds but we deserved the win. We came back with great character, if you show that aggression and commitment it is difficult to beat Everton at Goodison Park."