Manchester United are on the lookout for a midfielder this summer as they aim to bounce back from a Europa League final upset at the hands of Spanish side Villarreal and reportedly they are looking for a midfielder from a Spanish club itself before the next season commences.
As per media reports doing the rounds these days Spanish midfielder Saul Niguez may be about to force a move to English giants Manchester United this summer from the Spanish capital.
Saul has a buyout clause of 60 million pounds but Atletico will be willing to listen to offers as low as 40 million pounds for the 26-year old.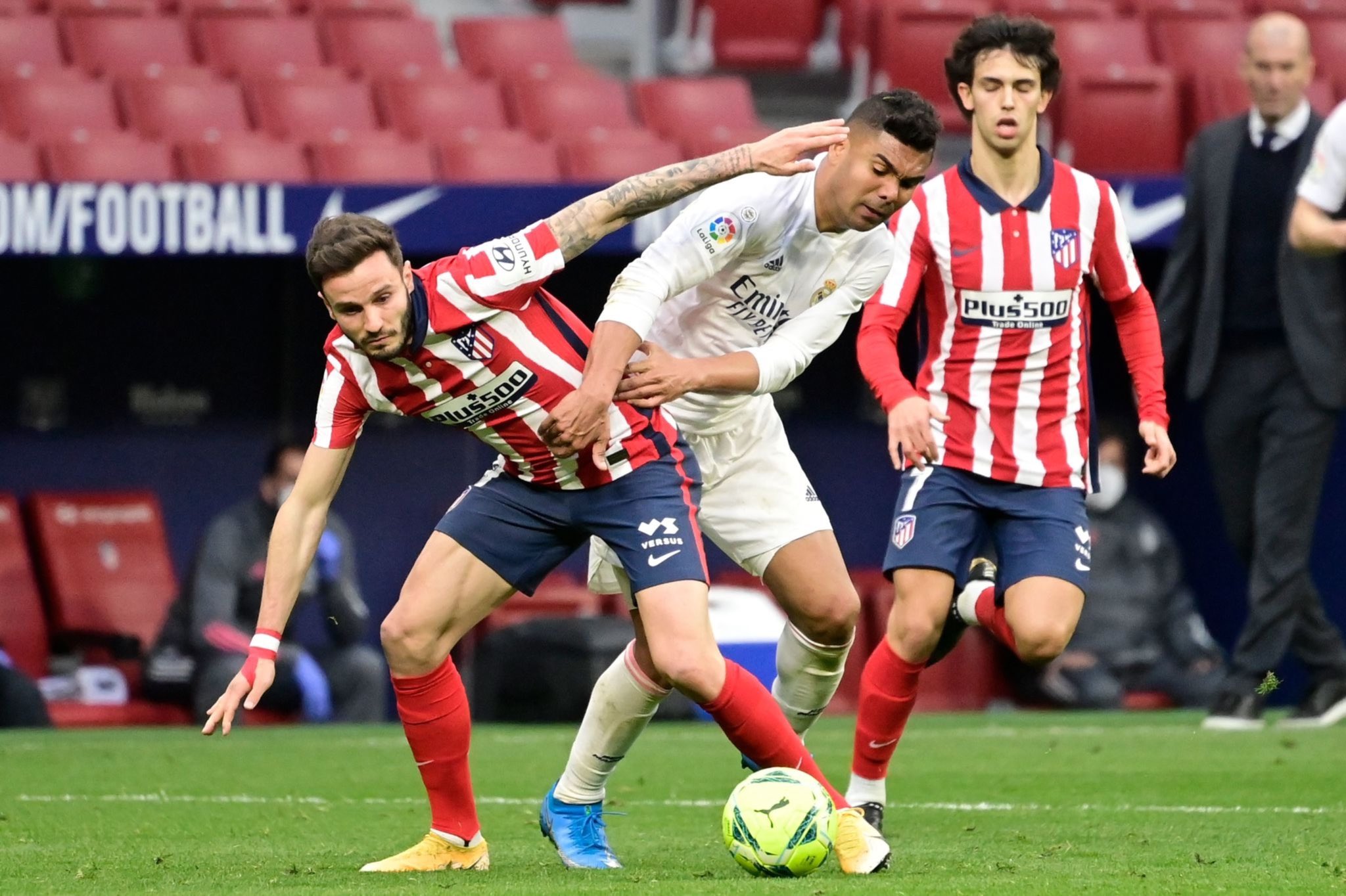 Niguez was a key part of Diego Simeone's side in recent seasons, but he has seen less than usual game time this past season as Los Rojiblancos won the La Liga title seven years after their last triumph.
FootTheBall takes a look at the Spaniard's situation as another transfer window period beckons this summer.
SAUL NIGUEZ – A VITAL COG IN ATLETICO'S TEAM SET-UP
Saul Niguez joined Atletico Madrid as a youth academy player from Real Madrid back in 2008 when he was 13 years old. Since then he has played for the B team of Atletico Madrid, gone on a loan to Rayo Vallecano to gain first-team experience and eventually made his place in Los Rojiblancos' first team under Diego Simeone.
❤️🤍❤️ pic.twitter.com/59kWzHz4nT

— Saúl Ñiguez (@saulniguez) May 24, 2021
He is best remembered for iconic performances and goals in the Champions League. His solo goal against Bayern Munich in the semi-finals of the 2015-16 Champions League was literally breathtaking and his opening goal at the Wanda Metropolitano against Liverpool in the 2019-20 season capped off a brilliant win over the Reds across both legs of the tie.
He is also a versatile player who can play both as a defender and a midfielder – making him perfect for the 'Simeone style' of football in Madrid. But his role has somewhat diminished in the Spanish capital this past season.
He made a total of 41 appearances for Atletico Madrid during the 2020-21 season, but in the league, he only started 22 games for Diego Simeone's side.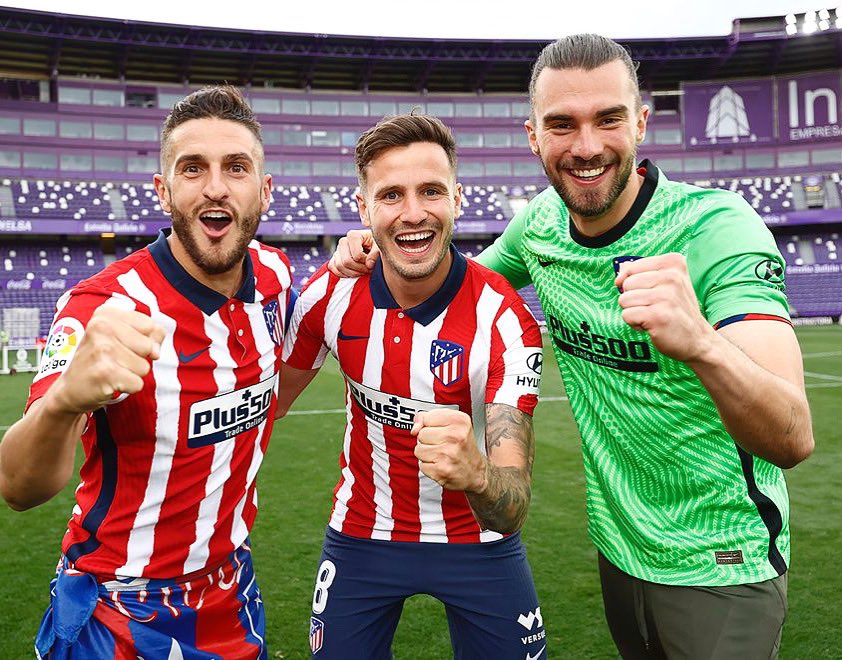 As such the 26-year old is now looking for a move away from Spain, particularly wanting to join Manchester United in Northwest England from next season.
The Red Devils haven't been linked with Niguez for the first time – he was courted by United during David Moyes' time in the dugout at Old Trafford, but a realistic move never materialised back then for the Spaniard.
WILL MANCHESTER UNITED SIGN SAUL THIS SUMMER?
But this time around too, the former Rayo Vallecano player isn't Ole Gunnar Solskjaer's priority for the summer. The Norwegian is interested in bringing Englishman Jadon Sancho and an established centre-back to Old Trafford before signing Saul from Atletico Madrid.
CAMPEONES DE LA LIGA 🏆
¡VAMOOOOOOS! Aupa Atleti!!!!! 🔴⚪️ pic.twitter.com/FGBgnvXd33

— Saúl Ñiguez (@saulniguez) May 22, 2021
United are also interested in landing the signature of West Ham midfielder Declan Rice this summer as the Red Devils plan to strengthen their defensive midfield area before the next season starts. And only if they are unable to acquire his services, will they turn to Saul Niguez.
But Saul's price tag is certainly a lot lower than what United would have to pay for Rice – the Englishman is worth 100 million pounds while the Spaniard's buyout clause is set at 60 million pounds.
Therefore the price dynamic certainly puts Saul in an advantageous position for a potential transfer to the Theatre of Dreams.
ATLETICO READY TO OFFLOAD SAUL?
The Red Devils will have to face competition from sides like Juventus and Paris-Saint Germain if they hope to sign Saul this summer. Atletico's director-general has already conceded that Saul can leave the club this summer.
Los Rojiblancos need to gather funds before they can spend anywhere and Saul looks like the first one to be put on the transfer market by the La Liga champions this summer.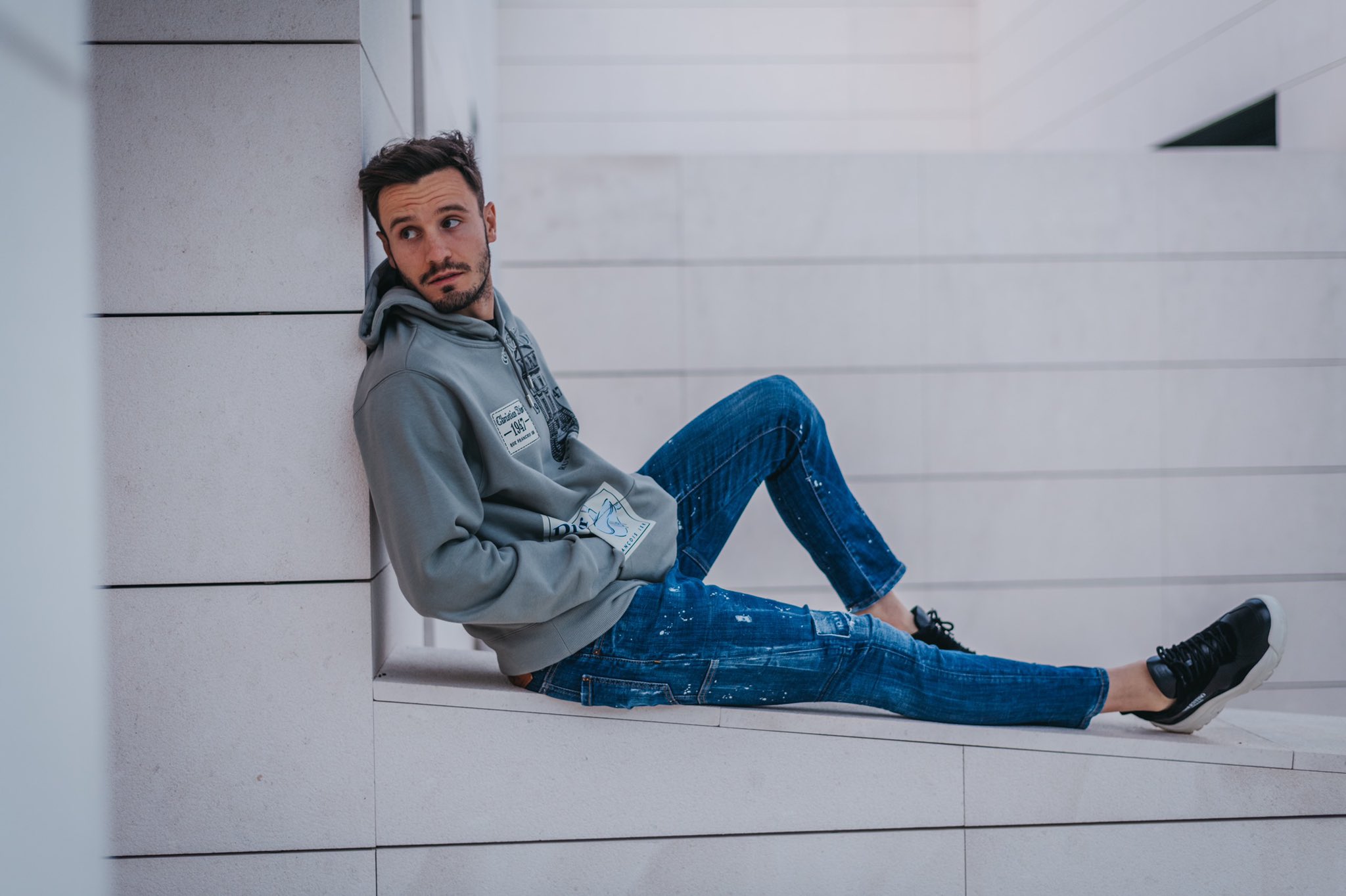 But the real question is that are United interested enough in acquiring the 26-year old's services this summer? As apparently their priorities lie elsewhere before they turn their attention towards Madrid to sign Saul.