Guido Burgstaller's brace helped Schalke to upset Bayer Leverkusen 4-1 at the opener of the 31st round in Bundesliga on Friday.
Bayer Leverkusen started powerful into the game but three goals by clinical Schalke sealed the fate of Leverkusen.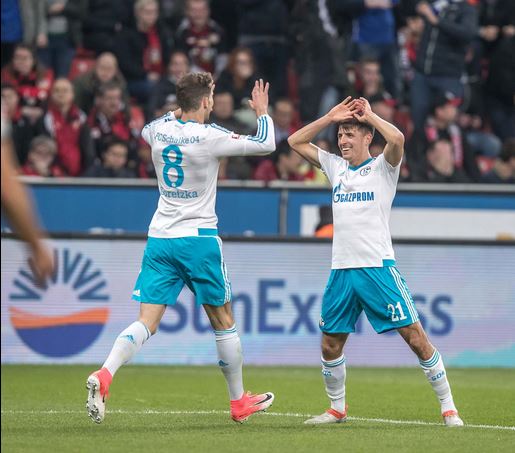 The hosts caught a bright start on home soil as Julian Brandt had the chance to open the scoring with 38 seconds into the game but goalkeeper Ralf Faehrmann was on guard to deny.
Leverkusen continued offensively minded and worked out another opportunity, as Kevin Volland pulled wide from promising position just five minutes later.
However, the opener was scored at the other end of the pitch after Leon Goretzka's square pass found Guido Burgstaller, who tapped home into the empty net with six minutes played.
The hosts wobbled and had to swallow another setback just four minutes later as Schalke doubled the lead out of the blue when Benedikt Hoewedes headed home to flabbergast Leverkusen.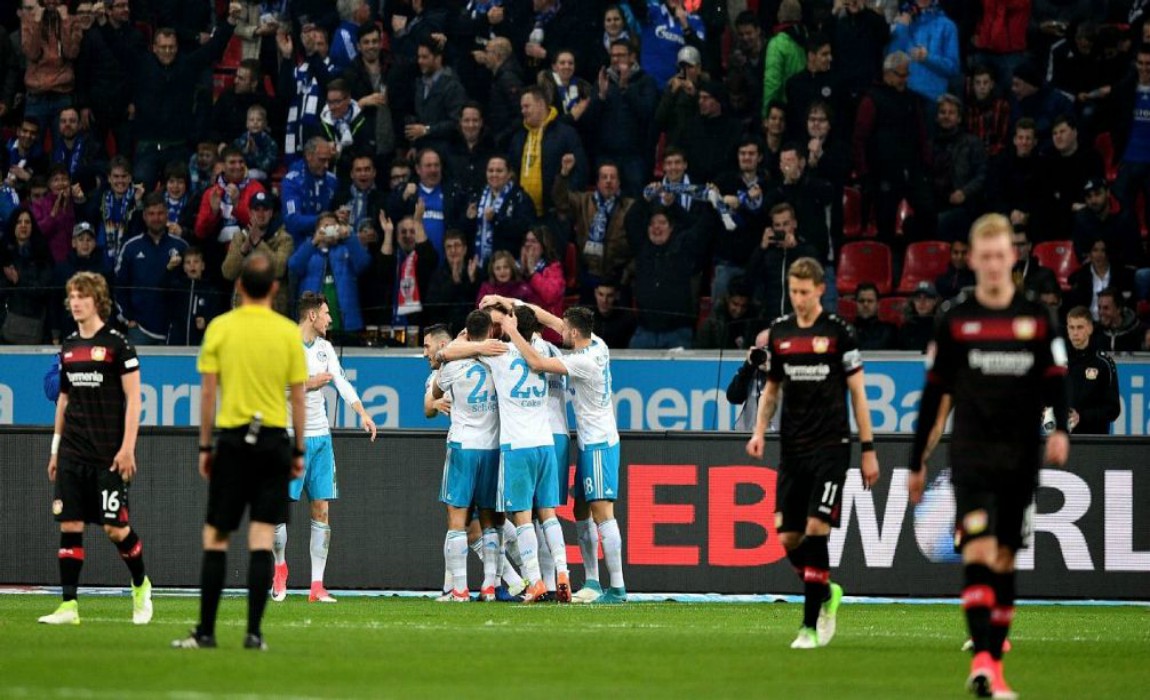 Things went from bad to worse as Leverkusen were unable to put up resistance allowing the "Royal Blues" to triple the lead through Alessandro Schoepf, who slotted home a rebound from Goretzka in the 16th minute.
The "Werkself" showed a vital sign after the restart but Karim Bellarabi's effort missed the target narrowly wide.
Schalke remained unfazed and started where they left off as Guido Burgstaller volleyed home Schoepf' s free-kick to put the result beyond doubt in the 50th minute.
Tayfun Korkut's men were able to score their consolation after Stefan Kiessling nodded home Bellarabi' s build-up play to make it 4-1 on the scoreboards.
With the result, Schalke jump from the 11th to the 8th place for the moment whereas Leverkusen stay on the 12th place of the standings.
The following fixtures are scheduled for Saturday: Wolfsburg face front-runners Bayern Munich, runner up Leipzig host Ingolstadt, third placed Borussia Dortmund clash with Cologne, last placed Darmstadt see Freiburg, Werder Bremen encounter Hertha Berlin and Borussia Monchengladabch travel to Mainz.