Sergio Ramos is set to leave Real Madrid as a free agent next month as he decided against a contract extension. The 35-year-old Spanish centre-back is set to end his 16-year relationship at the Madrid club. He leaves as a legendary figure at the club having won everything there is to be won at the club level and with the national team.
BREAKING: Sergio Ramos looks set to leave Real Madrid this summer. (Source: @sirolopez) pic.twitter.com/8Fm8nZkEW3

— BSR Sports (@BSRSports20) May 31, 2021
Ramos' future destination rumours are growing wilder by the moment. As it's a free transfer any club would be jumping with joy to sign a legendary centre-back who could be said as the best centre-back of the last decade. Paris Saint Germain and Manchester City are said to be the clubs in prime positions to secure his services.
WHY IS RAMOS LEAVING?
Sergio Ramos's contract is running out this summer. Real Madrid have started negotiations with their captain to tie him down to a new deal and let him end his career at the club. The club have offered him an extension for a year and also requiring Ramos to take a wage cut. It was understandable from the club's perspective as the pandemic hit their finances massively along with the renovation of Santiago Bernabeu.
Sergio Ramos is insisting on a two-year deal as contract talks with Real Madrid continue 📝https://t.co/ct5faRc3qS pic.twitter.com/Dk0lcQrygt

— MARCA in English (@MARCAinENGLISH) May 1, 2021
Ramos in the final stages of his career wasn't interested in taking a pay cut. The Spaniard at least expected the same wages to be offered along with a two-year contract. He wasn't keen on accepting the new terms as he wasn't satisfied. Both the parties arrived at a deadlock. Ramos wasn't budging on his demands. It meant the end of the road for him as the talks ended with Ramos announcing he wants to leave the club.
EL CAPITANO
Ramos arrived at Real Madrid as a young teenager from Sevilla for a record fee for a defender in 2005. He was a right-back at first and made the move infield later on to become a centre-back. Ramos quickly became a starter and owned the spot at Bernabeu. His reading of the game, aggression, aerial prowesses and never say die attitude have made him an unplayable defender.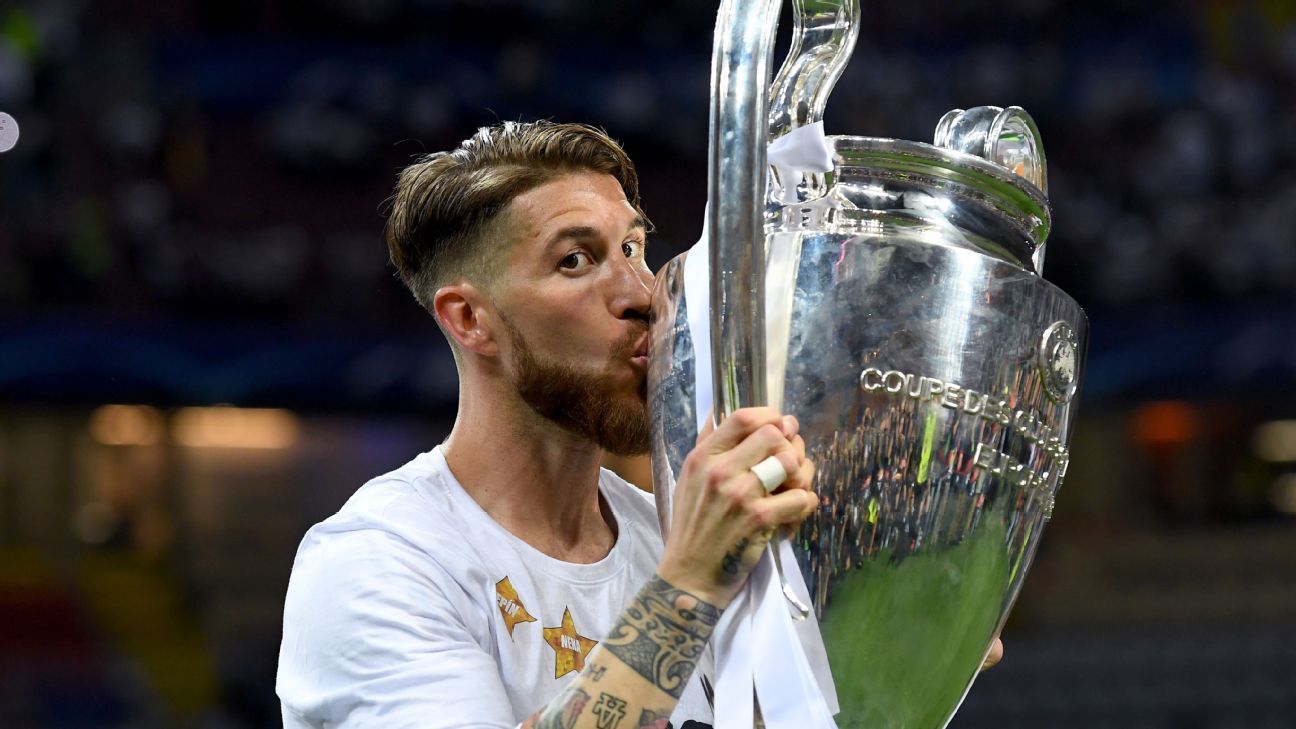 He won six La Liga titles with them along with four Champions League and two Copa del Rey's. His goal in the 93rd minute in the 2014 Champions League final would be remembered forever as helped them win the La Decima. Ramos had such clutch moments throughout his career. Ramos was also a key member of the Spanish national team as they won the 2010 World Cup which was sandwiched between the 2008 and 2012 Euro victories.
Ramos walks out of Madrid in a transitional phase for the club. Their manager Zinedine Zidane has left the club recently. Now their captain is walking away and a host of their superstars like Toni Kroos, Luka Modric, and Karim Benzema are ageing by the day. They have a massive rebuild on their hands.
🚨| Manchester City are following Sergio Ramos' situation closely and are considering offering him a two-year contract if the defender doesn't renew at Real Madrid.@RodrigoFaez [🥇]

— Madrid Xtra. (@MadridXtra) May 31, 2021
Sergio Ramos meanwhile would be looking for a new adventure in his career. He wants to leave Spain and explore other top leagues just like Cristiano Ronaldo did recently. This decision ends a legendary era of Ramos with Real Madrid.